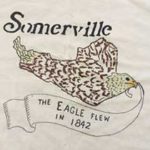 Eagle Feathers #138 –The Fourth Day of July
By Bob (Monty) Doherty
It was one hundred years ago this past spring that Americans began arriving in Paris to help their French allies in the war against Germany. In a symbolic salute, General John Pershing presented an American flag at a Frenchman's tomb.
It was the grave of the Marquis de Lafayette who had greatly aided us during our revolution. The French and American patriot so loved America, that he was buried in soil dug from Bunker Hill. At the presentation, the Americans announced, "Lafayette, we are here." The date was the 4th of July in 1917.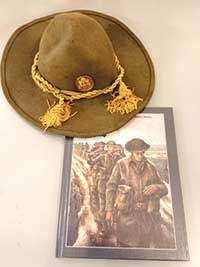 The celebration of this date in Somerville predates its first American flag raising, the signing of the Constitution, and the Revolutionary War. For 213 years until 1842, Somerville was part of Charlestown and, as such, was part of her history. The most accurate account of early writers places the arrival of a Charlestown Engineer and City Planner, Thomas Graves from England, as the date of the foundation of Charlestown. She was born on the fourth of July, and the year was 1629.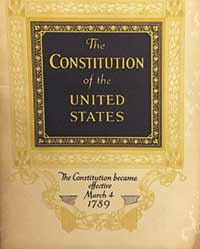 The first ship built in Massachusetts was the "Blessing of the Bay." It was built at Ten Hills on the Mystic River by the first governor of Massachusetts, John Winthrop, and was launched on the 4th of July in 1631. Who knew the day of the launching would be so significant in American history?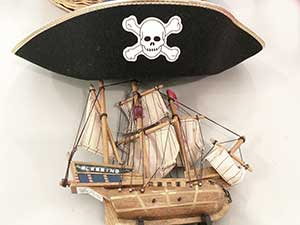 The Blessing was used for exploration, commerce, and expansion of the Bay State. Other Massachusetts-built ships later followed her, and when pirates attacked those ships, the Blessing was armed and sent out to protect them. Thus, she became the first Coast Guard vessel and the progenitor of the United States Navy.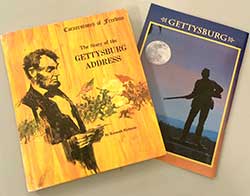 The American Civil War, the conflict that almost split our nation apart, was decided in the little town of Gettysburg, Pennsylvania. The battle that was fought over three days, resulted in more losses than any other during the four-year war. There were over 50,000 casualties.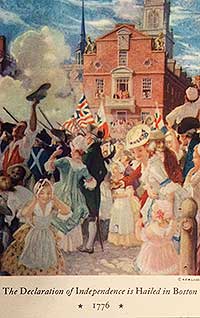 By the third day on July 3rd, the soldiers of both the North and the South were dressed in woolen uniforms and fought in temperatures that had risen to almost 90 degrees. General Robert E. Lee lost thirty percent of his army and had to retreat the following day. The same day the fortress of Vicksburg, Mississippi, fell to the Union's General Ulysses S. Grant. When the cannons went silent, it was the fourth day of July … a glorious day for the Union.