*
Kelly T. Winn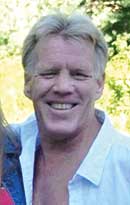 WINN, Kelly Thomas, of Somerville, August 19, 2017. Beloved, devoted, and loving husband of Sandy (Hall) Winn and father to their daughter Kaitlyn Alyse Winn. Cherished son of Madelyn "Cookie" Winn and the late William M. Winn. Dear brother of William M. Winn, Jr. of Stoneham, Timothy F. Winn of Medford, Michael A. Winn and his wife Midgie of Salem, NH and Nancy E. Winn of Hanson. Kelly is also survived by many nieces and nephews.
Relatives and Friends are invited to attend Calling Hours in the George L. Doherty Funeral Home, 855 Broadway, Powder House Sq., Somerville on Thursday from 1:00to 4:00 p.m. with a Memorial Service beginning at 4:00 p.m. A celebration of Kelly's life will follow at the Somerville City Club.
Interment will be private.
In lieu of flowers, donations in Kelly's name can be made to the Mass General Hospital, Yawkey Cancer Center, 55 Fruit Street, Boston, MA 02114.
Kelly was a very proud member of IATSE Local 11, and formerly of Local 481 and Teamsters Local 25.
__________________________________________________________________
Maxine C. Faulkner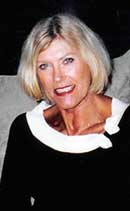 FAULKNER, Maxine C. (Lovell) – 81, Of Lexington, August 20, 2017. Beloved wife of 52 years to Burton F. Faulkner, Jr. Loving mother of Sherry A. Ciardi and her husband Mark of Winchester, Jennifer L. Faulkner and her husband Scott Busnach of Reading. Dear sister of Marilyn Burke and her husband Leo of Bangor, Maine. Devoted grandmother of Ryann and Sydney Ciardi, Arianna and Scott Busnach, Jr.
Funeral procession from the George L. Doherty Funeral Home, 855 Broadway, Powder House Sq., Somerville, Thursday morning at 10:00 a.m. followed by a Funeral Mass in St. Eulalia Church, Winchester at 11:00 am. Relatives and friends invited. Calling Hours Wednesday 4:00 – 8:00 p.m. Interment Wildwood Cemetery, Winchester.
Maxine was a retired Airline Stewardess for Northeast – Delta Airlines and a member of the Clipped Wings Organization.
In lieu of flowers donations may be made in her name to the Michael J. Fox Foundation for Parkinson's Research, P.O. Box 5014, Hagerstown, MD 21741-5014.
__________________________________________________________________
In Loving Memory: Paul (Archie) Archambeau
Paul (Archie) Archambeau 64 passed away peacefully in his home 8/9/17. Paul was a lifelong resident of Somerville and loving brother of Robin Assaf, of Boston, David Archambeau of North Adams and the late John Archambeau of Wayland brother in law to Malek Al-Khatib and uncle to Brian, Kiersten, Mary Beth & Danny.
Paul attended St. Clements School and enjoyed his career with Arlington Yellow Cab. Paul was a close and loyal Friend of Bill and achieved the promise of serenity. Paul will be remembered by his strong sense of humor and quick wit.
A Celebration of Life service and luncheon and is being planned by his sister Robin & Malek Al-Khatib for 8/25. 617-901-0821.
__________________________________________________________________
Obituary: Norman Robert McNeal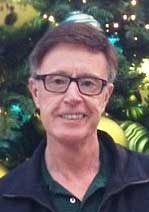 Norman Robert McNeal of Modesto, California, passed away June 5, 2017 in Little Rock, Arkansas. He was born August 9, 1946 in Somerville, Massachusetts, and he was the son of Robert and Marion McNeal.
__________________________________________________________________
Obituary: Charlene F. (Hession) Harris


*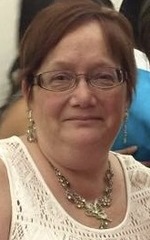 Of Somerville, passed away peacefully on March 24, 2017, surrounded by her loving family. Beloved wife of Brian Harris of Somerville. Devoted mother of Andrea, Christopher, Daniel, Katie, Sara, and Richie. Cherished 'Nanny' of Alana, Devin, Brennan, Kamella, and Christina. Dear sister of Joseph Hession, Theresa Faria, and the late Mary Claire Crandall. Daughter of Jean Morrison and the late Martin Hession, Sr. Also survived by many loving nieces, nephews, relatives, and friends.
__________________________________________________________________
George Fernandes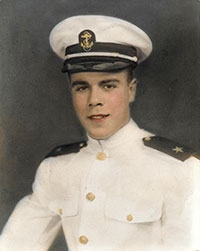 George Fernandes was born on April 19,1924 in Somerville,MA, the son of John and Gabriela Fernandes. George passed away in Dallas, TX on January 8, 2017. George was preceded in death by his mother Gabriela, father John, his wife Juanita, sister Theresa Doherty , brother John Jr. and granddaughter Misty Kelley. Surviving him are his son Gerald, daughter Cynthia Hanson, sister Lorraine Hughey, and granddaughters Aaran and Ashley.
He attended the Annapolis Naval Academy and joined the Army Air Corps to serve his country during World War ll on the crew of a B-24 Liberator in the Pacific Corridor. He also served in the Air Force Reserves and flew supplies to the troops in Viet Nam on a C-119 flying boxcar. Working at LTV he was an inspector on aircraft and was a chief inspector for the booster rockets for the Apollo 11 spacecraft. He loved country music, round dancing, square dancing and clogging, and was said to be the oldest clogger in Texas at 80 years old. George was loved by all who knew him as he was a very caring and giving person.
Visitation will be held on Thursday, January 19th from 6-8pm at Moore Funeral Home, Arlington, Texas.
Funeral Services will be held at the funeral home on Friday, January 20th at 3pm with reception to follow.
__________________________________________________________________
Leonard 'Leo' Saltman Jr.
Saltman, Leonard "Leo" Jr. of Somerville, January 8, 2017 at age 49. Devoted husband of Celia (Miller) Saltman. Loving father of Matthew, Kelsie, Shayne and Megan Saltman. Proud and Cherished Papa of Renata. Adored son of Sandra (Dobbins) Saltman and the late Leonard Saltman Sr. Loving Brother of Cynthia Saltman. Beloved Son in law of the late Richard and Joan Miller. Leo is survived by 15 nieces and nephews, was the great uncle of 3 and will be greatly missed by his many aunts, uncles, cousins, and friends, but especially by his dog Deeks.
Funeral from the Rogers Funeral Home, 380 Cambridge St., Cambridge on Friday, January 13, 2017 at 9:00 a.m. Funeral mass at St. Joseph's Church, (Union Square) in Somerville at 10:00 a.m. Visiting hours at the funeral home on Thursday, January 12, 2017 from 4:00 to 8:00 p.m. Leo served proudly in the United States Marine Corp., was a retired City of Somerville employee and a member of the American Legion Post 45 of Medford.
__________________________________________________________________
Robert Johnston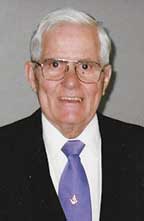 JOHNSTON, Robert – Of Woburn formerly of Somerville January 5, 2017.  Beloved husband of the late Claire Johnston. Loving father of Robert T. Johnston and his wife Mary of Wakefield. Brother of Frank Johnston of Bridgeton, ME the late Barbara Wheeler, William, Edward, Wilson, Thomas Johnston and Mary Wiliamson. Brother-In-Law of Earle Tryder of NH.
A Funeral Service will be held for Robert in the Calvary Church United Methodist, 300 Massachusetts Avenue East Arlington, MA, Wednesday morning at 10:00. Relatives and friends invited. Calling hours in the George L. Doherty Funeral Home, 855 Broadway (Powder House Sq.) Somerville, Tuesday 4-8. Interment Woodlawn Cemetery, Everett.
Late Veteran WWII, Marine Corp. Iwo Jima, Bear Hill Golf Club, 33rd Degree Mason Somerville Lodge, Past Board Member Deaconess Abundant Life Community, Concord. In lieu of flowers donations may be made in Robert's memory to the Deaconess Abundant Life Communities, 80 Deaconess Rd. Concord, MA 01742.
__________________________________________________________________
George F. Awiszus
Awiszus, George F. of Arlington. October 10th. Beloved husband of Ann Awiszus (O'Keeffe). Loving father of George Jr. and his wife Lucy of Boxboro, Thomas and his wife Carole of Stoneham, Dan and his wife Molly of Topsfield, Robert and his wife Roberta of Andover, John and his wife Theresa of Medford and Ellen Cassell of Greenland NH. Cherished grandfather of Mike, Katie, Kayla, Molly, Lexie, Timothy, George, Annie, Annabella, Luke and Aidan. Funeral from the DeVito Funeral Home 1145 Mass. Ave., Arlington on Thursday at 10 am with a funeral mass to follow at 11 am in St. Eulalia Parish, Winchester. Relatives and friends are invited to visit in the funeral home on Wednesday from 4-8 pm. In lieu of flowers donations are requested to: Arlington Recreation Department, 422 Summer St., Arlington, MA 02474. For directions or to send an online condolence visit, devitofuneralhomes.com.
__________________________________________________________________
Major Joseph 'Joe' Alexander McNeill Jr.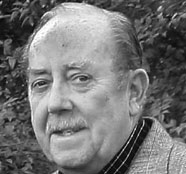 Alexander Jr. 79, died surrounded by his family on July 25, 2016 in Kentfield, CA.
He proudly served his country as a Master Navigator, Vietnam veteran, and career Air Force officer.
Joe was born on Feb. 9, 1937 in Somerville, Massachusetts to Joseph Alexander McNeill and Agnes Bridget Beatrice Donnelly.
He was the youngest of three siblings, his brother, Daniel Francis, sister Margaret "Peggy" Helen, and their half-sister Claire Frances McNeill.
Both of his parents were children of Irish immigrants, his paternal grandmother Annie Tracy Murray from Cushendall, Antrim and grandfather Daniel Francis McNeill from Ballycastle, Antrim and his maternal grandparents James Donnelly and Mary E Silk were from Kiltulla, Castlerea, Roscommon, Ireland.
Educated in Catholic schools, St. Anne's in Somerville and Christopher Columbus HS in Boston, he graduated in 1958 with a BA from Providence College in Rhode Island. His friends included Lenny Wilkens and John Thompson from the basketball team and he remained a dedicated Friar's fan. At his 50th reunion, "Satchmo" and his college buddies picked up as if no time had passed.
Returning to Somerville after graduation, he married the love of his life, Frances Jean Butler in September 1958 and began a career teaching in Somerville. After the birth of his daughter, Leslie Anne, he joined the Air Force and moved his family to Texas for Officer Training & Navigation School. His son Joseph "Jose" Alexander McNeill, III joined the family at Harlingen AFB. Mather AFB was next for Advanced Navigator Bombardier Training.
Joe's first assignment was the 7th Squadron at McChord AFB on C-124 later to the 22nd Military Airlift Command at Travis AFB and C-141s. Joe served in Vietnam and then moved with his family to Hawaii, where he worked on mission planning at Hickam AFB, residing on Wheeler AFB. Moving to Vacaville, California. In 1976, Joe realized a long-held dream to run a restaurant when he managed the Travis AFB Officer's Club.
In his 20 years of service, he worked in many roles from navigating Air Force Two for Lyndon B Johnson and an unofficial trip to China before Nixon, to missions and planning and his role on the advisory staff to the South Korean military. Joe retired from the Air Force in 1981, starting a career in real estate as an agent and eventually building McNeill Real Estate with his son.
He returned to his original profession at Solano Community College. He loved teaching real estate and his classes were popular and packed. Ill health forced him to retire from teaching.
He always faced challenges with a positive attitude and a strong will; his response to the doctors was always "fix it." When dialysis finally failed in 2016, he slipped away peacefully.
Joe is survived by his wife of 58 years, Frances; daughter, Leslie; son, Jose (Stacey Kopp) McNeill; two beloved grandsons, Joseph Alexander McNeill IV and Connor Patrick McNeill; brother, Daniel Francis (Mallie Fannie Katz) McNeill; brother-in-law, Paul Kidder; and nieces, Lydia Tamar McNeill Campenella, Rebecca Veronica McNeill Vousboukis, Kathleen Kidder Calkins.
A memorial service with full military honors was held at Sacramento Valley National Cemetery. In lieu of flowers, please thank a veteran for his or her service. Arrangements entrusted to the direction and care of Twin Chapels Mortuary, VALLEJO 707-552-6696, www.TwinChapelsMortuary.com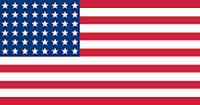 __________________________________________________________________
Amy Elizabeth Gardner
Amy Elizabeth Gardner, age 58, passed away April of 2016. She was born in Long Beach, California; she spent her formative years in Winchester, MA and was active in Forum in the First Congregational Church of Winchester. For the last few years she has resided in South Boston and Somerville, Massachusetts.
Amy was the beloved daughter of Richmond Gardner of Quogue NY, and the late Helen "Lyn" Lovejoy Gardner. She was the loving sister to Cindi Gardner Willis of Ambler, PA, and to her brothers Richmond L. Gardner of Horsham, PA and Dave F. Gardner of New York City, New York.  She was the devoted godmother and aunt to Amanda J. Willis of Ambler, PA.
In her career, she moved more than 10 times and lived in Idaho, California, Alabama, Maine, Virginia, Connecticut and New York among other places until she settled back in the Boston area.
A visitation took place at Lane Funeral Home located at 760 Main St, Winchester, MA 01890 on Wednesday April 27, 2016 6 to 8 pm. For online condolences please visit www.lanefuneral.com.
Lane Funeral Home
Winchester
781-729-2580
__________________________________________________________________
Robert "Bob" E. Ouellette, 73
April 11, 1942 – April 10, 2016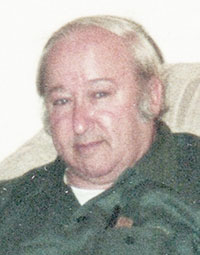 Robert "Bob" Eliot Ouellette, 73, of Somerville, MA, passed away Sunday morning, April 10, 2016 in Chelsea. He was the son of the late Rosario and Edna (Brunet) Ouellette. Born in Salem, Robert was a six year U.S. Army Veteran of the Vietnam War. After his honorable discharge in 1972, Robert lived for a time at home in Salem before moving to Somerville where he lived most of his life. Bob worked for many years at St. Catherine's School in Somerville as building and grounds maintenance retiring in 2014.
Robert is survived by his sisters, Gloria Denis of Seabrook, NH, Barbara Blanchette of North Hampton, NH, Joanne Davis and her husband Parker of Salem, MA; and a brother Gerard Ouellette and his wife Janice of North Berwick, ME, and several nieces and nephews. Along with his parents, Robert is predeceased by his sister, Patricia Michaud formerly of Ipswich, MA, and his brothers-in-law Robert Denis, and Billy Blanchette.
Relatives and friends are invited to visiting hours in the Berube & Sons Funeral Home, 191 Lafayette St. Salem, Thursday from 3-6pm and to funeral services Friday at 9am followed by a funeral Mass in Ste. Anne Church, Jefferson Ave. Salem at 10am. Burial will follow in St. Mary's Cemetery, Salem. In lieu of flowers donations may be made in his name to the American Heart Association PO Box 417005, Boston, MA 02241. For guest book and directions please visit www.BerubeFuneralHome.com.
__________________________________________________________________
David L. Browne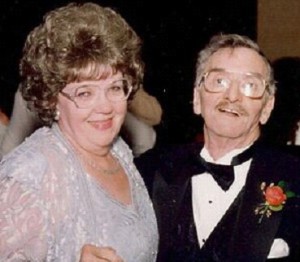 David L. Browne of Somerville passed away peacefully on October 10th, 2015 at Emerson Village Nursing Home in Watertown. David was 85 years old. He was the beloved husband of the late Shirley A. Browne (Byers) and the loving father of David Browne Jr of Las Vegas NV, Ruth Robertson of Windham NH, Margaret Maclean of Medford, Nancy Caton of Stoneham, Cindy Fentress of Lynn, Elaine Kenney of Stoneham, and Michael Browne of Somerville.
David was also the dear Grandfather (Papa) of Ashley, Cameron, Olivia, and the Great Grandfather of Logan & Brody. David also treasured his visits with Tricia Logrippo of Somerville (who he cherished & loved as he did his own children).
David was born in Charlestown, Mass February 23rd, 1930.
He spent his childhood in Wilmington, Mass. He treasured the rest of his life raising his family in Somerville. David was a US Army Corporal who completed missions in Germany and bravely served his country in the Korean War. He appreciated a very long career working at the Somerville Hospital.
David was an avid outdoorsman who enjoyed fishing, hunting and camping. David's true passion in life was his longtime unwavering commitment to the Citations Drum & Bugle Corps of Burlington Ma, where he helped guide and mentor hundreds of children away from the dangers of life.
David decided many years ago to donate his body to Tufts Medical School so students could learn from the research his remains would provide. It was also his wish to have a private family ceremony that will take place in the near future.
Rest in Peace Dad/Papa … Reunite with the love of your life (Mom) and always know that we Love You.
__________________________________________________________________
In Memory of Sheila J. Gabalis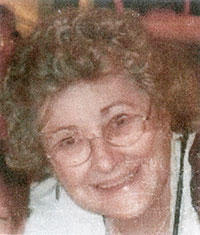 Sheila J. (Sullivan) Gabalis, 64, beloved wife of Steven J. Gabalis, died unexpectedly, Thursday, November 6, 2014, at her home. Born and raised in Somerville, she was the daughter of Shirley (Quinn) Sullivan of Somerville and the late Robert Sullivan. She received her education at St. Clement's Catholic School in Somerville, Class of 1968, and earned her Nursing Degree from Salem Hospital School of Nursing, Class of 1971.
__________________________________________________________________
In Memory of Lieutenant Colonel Stephen M. Sullivan


*



September 15, 1962 – November 3, 2000
A native of Somerville, Lt. Colonel Sullivan dedicated his life to pursuit of excellence, to love of family and in service of his country. Lt. Colonel Sullivan was admired, respected and, most of all, loved by everyone who was touched by his life, love and energy.
__________________________________________________________________
Curtis Franklin Brown
Curtis Franklin Brown was born on July 15, 1925, in Cambridge, MA, the son of Thomas Franklin Brown and Mildred Spoffard Curtis with his sisters, Priscilla and Lucille. He was raised in West Somerville, near Boston. After attending local public schools, he entered the U.S. Navy in 1943, and as a Laboratory Technician he served aboard ship on the Pacific Ocean until 1946. He attended Tufts University, Medford, MA, until graduating in 1949. He entered Columbia University Graduate School, where he earned a Master's Degree in American Literature. He taught at Tufts until 1952, when he was invited by Columbia Records Co. to become a LP Album notes annotator. After publishing biographies of Jean Harlow and Ingrid Bergman, he wrote and published an extensive work on bad taste in many aspects of American Culture, "Star Spangled Kitsch".
Mr. Brown moved to the Boerum Hill neighborhood in Brooklyn, NY where he resided with his long time friend, Professor Hayden Goldberg, originally of Gardiner, Maine.
He will be put to rest in the Forest Dale Cemetery in Malden, MA.
__________________________________________________________________
Thomas J Whelan Sr.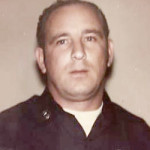 Thomas J Whelan Sr., 79
It is with a heavy heart that we convey the passing of Thomas J Whelan Sr. On December 17, 2014 surrounded by his loving family, Tom succumbed to the cancer he fought so quietly. Born in Somerville, MA Tom joined the USAF at 17 years old. He served in the military police in the Korean War an later in Vietnam and traveled the world before retiring after 20 years. After the Air Force, Tom joined the Somerville Police Department serving honorably until disabled in the line of duty. For many years he was the proud owner of O'Malley's Pub in his hometown. Tom leaves behind an extensive network of grieving family and friends, He was a member of the VFW and DAV. A social soul, he loved the music at the Cape Cod Irish Village. He was also a life member of the Moose International and former governor of the Somerville chapter. Tom will be sorely missed. Interment will be at the National Cemetery in Bourne, MA on 5 June 2015 at 14:00.
*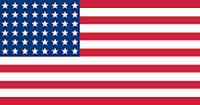 __________________________________________________________________
In memoriam: Carmilla J. Toner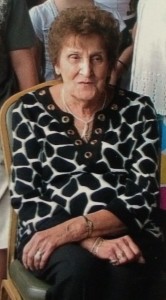 Carmilla J. "Cam" (D'Auria) (Fuccillo) Toner died peacefully in the company of her loving family at Massachusetts General Hospital on Wednesday, April 15. She was 84.
__________________________________________________________________
James F. McCarthy Sr.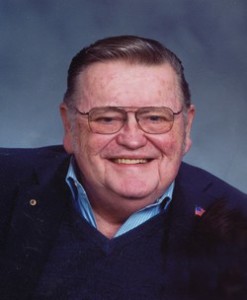 McCarthy, James F. Sr. – Of Somerville January 13, 2015.
Beloved husband of Louise (Lindstrom) McCarthy.
Loving father of James F. McCarthy Jr. and his wife Inez of Medford, Elizabeth Costa and her husband Roy of Stoneham, Kevin McCarthy and his wife Susan of Somerset, NJ.
Brother of Maura Grace, John J. McCarthy and the late Shivaun Arnott.
Cherished grandfather of Colleen, Genevieve, Nicholas, Joseph, Hannah, James F. III, Cormac and Jack.
The Funeral procession will begin from the George L. Doherty Funeral Home, 855 Broadway (Powder House Sq.) Somerville, Saturday morning at 9am, followed by a funeral Mass in St. Raphael Church, Medford at 10:00.
Relatives and friends invited.
Calling hours Friday 4-8. George L. Doherty Funeral Home, 855 Broadway (Powder House Sq.)
Interment Woodlawn Cemetery, Everett.
Late member of the American Legion Post #388 Somerville,
former member Somerville School Committee, Past President Somerville Alderman, Alderman Ward 1 and member of the Somerville Redevelopment Authority.
In lieu of flowers donations may be made in James's memory to the Cathedral High School, 74 Union Park St. Boston, MA 02118.
__________________________________________________________________
Russell Anthony Joyner
Russell Anthony Joyner. We were saddened to learn of Russ Joyner's sudden death on January 1st. He was Assembly Row's energetic General Manager whose personal warmth and charm made him an outstanding ambassador for Federal Realty Investment Trust. Raised in the Bronx, Russ captained the first Boston College football team that played in a bowl game. After playing in the NFL for two years, he took up a career in development and retail management. The parties who now contemplate a Union Square Community Benefits Agreement (CBA) with developer US2 could have learned something from Russ. He was part of the team that developed L.A.'s Hollywood and Highland Center and negotiated a CBA that has become a national model. He will be missed.
Calling hours will be held on Thursday, January 8, from 2-9 p.m. at the McNulty Funeral Home, 3006 Middletown Road, Bronx, New York.
__________________________________________________________________
Kate Thomas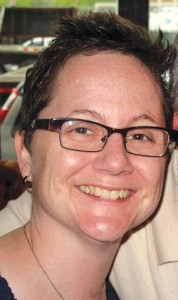 Kathleen "Kate" Thomas, of Jamaica Plain, passed away at home on Aug. 25, at age 41.
Born in Bangor, Maine, on March 15, 1973, Kate was a graduate of Riverview High School in Oakmont, Penn. She received her bachelor's degree from Boston University and was a licensed social worker.
Kate was an advocate and champion of LGBT elders. Through her work at Somerville Cambridge Elder Services, Kate founded the Cambridge Café at Ryles, originally Cadbury Café, a monthly dinner for LGBT seniors. In June, the Cambridge LGBT Commission presented her with a Recognition Award at their 24th Annual Pride Brunch.
Kate was treasured by her neighbors, co-workers and friends for her caring and generous spirit. She loved cooking for people while listening to Nina Simone, and she'd never turn down perfectly ripe raspberries or a well-poured Guinness. She will be remembered as an avid sports fan, doting cat mom to her sweet Rosie, and lover of all things dance, Muppets and Sesame Street.
She is survived by longtime friend and partner, Tina Cincotti of Jamaica Plain; her father, Calvin Thomas II of Daytona Beach, Fla., and his partner Janie Phillips; her brother, Calvin Thomas III of Lake Hopatcong, N.J., and his partner Vicki Hantke; her uncle and aunt, Timothy and Ann Rittal of Anchorage, Alaska; her mother-in-law and father-in-law, Marilyn Hancock and Frank Cincotti, both of Randolph; her brother-in-law and sister-in-law, Michael and Kristen Cincotti, and her niece and nephew, Kyla and Leo Cincotti, all of North Attleboro. She was the daughter of the late Constance Rittal Thomas.
Visiting hours were at the P.E. Murray Funeral Home, 2000 Centre St., West Roxbury, on Sept 2. A celebration of life was held on Sept. 3 in Jamaica Plain. Interment will be private.
Donations in her memory may be made to the LGBT Aging Project; please make checks payable to "Fenway Health," indicate "LGBT Aging Project" in the check memo line, and mail to Fenway Development Dept, 1340 Boylston St., Boston, MA 02215.
__________________________________________________________________
David F. Mahan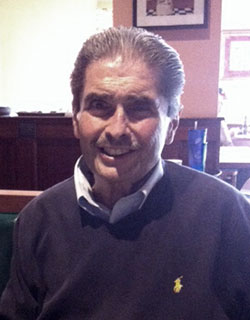 David F. Mahan, 69 of Malden, formerly of Somerville, June 2, 2014 . Loving father of Sharon Talbot, Robert Mahan, Diane Veroneau and David Mahan. Brother of Judy Oliva, Susan Malizia, Gale Furtado and the late Robert Mahan. Grandfather of Ashley, Amanda, Samantha, Crystal and Kyle and many friends, nieces and nephews. Memorial service will be private.
__________________________________________________________________
Robert A. Ventura Sr.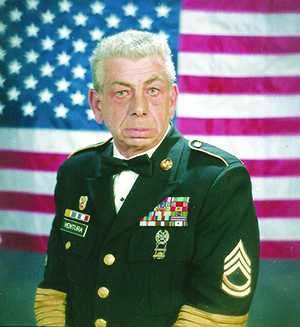 VENTURA, Robert A. Sr, 78 – Of Chelmsford formerly of Somerville May 1, 2014. Beloved husband of Lucille (Armstrong). Loving father of Randy R. and his wife Mirisa of Melrose and Rodney R. and his wife Betty-Jo of Leominster. Loving brother of Jean Barry and her husband Don of Somerville. Cherished Papa of Owen, Maeghan and Joshua Ventura. Relatives and friends invited. Calling hours to be held at the George L. Doherty 855 Broadway (Powder House Sq) Somerville, Tuesday 4-8pm. A Funeral Home Service will be held on Wednesday morning at 11:30 followed by interment at the MA Veteran's Memorial Cemetery, Winchendon, MA at 2pm.