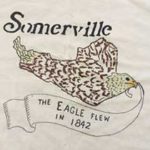 Eagle Feathers #136 – The Dentists

By Bob (Monty) Doherty
People often dislike dentists until they receive a smile better than the one they were born with. Much has been written about Paul Revere's epic ride. More than most, the people of Somerville have tried to keep his remembrance alive by naming parks, businesses, memorials and buildings in his honor.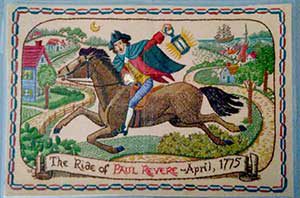 After barely evading British capture near the now Holiday Inn, he completed his Lexington alert. Paul Revere was not only a patriotic spy; he was a soldier, a sailor, a businessman, and a dentist. The best dental surgeon in Boston, Dr. John Baker, who later made dentures for General Washington, trained him.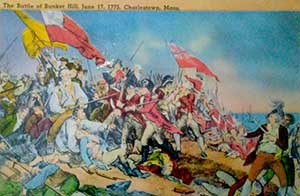 Often called the first forensic dentist in America, Revere identified his best friend's body after the Battle of Bunker Hill. It was the long-buried body of General Joseph Warren that Revere had previously performed identifiable dental work on. In 1842, Somerville wanted to name herself after General Warren, but another town had claimed the privilege eight years before.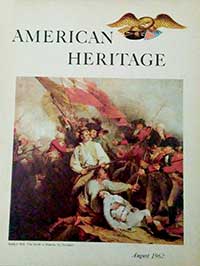 Dental Bites:
Norman Rockwell was considered the Charles Dickens of the paintbrush. Close to a dozen of his paintings honored dentists. Before dental floss and toothbrushes, toothpicks were used. Most were simple, and some were elaborate. Eight years ago, an initialed Charles Dickens toothpick sold for over $9000 at auction. Charles may have carried it with him on his 1842 trip through Somerville.
Fifty years ago, Jim Lonborg, baseball star and dentist, was the 1967 Cy Young Award winner … the first Red Sox pitcher to do so. He was the American League strikeout leader, All Star member of the "impossible dream" team, and a member of the Red Sox Hall of Fame. After retiring from baseball, he attended Tufts University School of Dental Medicine and practiced south of Boston. In the television series Cheers, the framed picture of Sam Malone was actually Jim Lonborg.
Mark Spitz, the seven-time Gold Medal winning Olympic swimmer was accepted to dental school before being diverted to the pool.
Zane Grey, a dentist, was one of history's first millionaire authors and wrote over 80 novels in the Western genre.
Dentist Thomas Welch, in search of a non-alcoholic church wine, created Welch's Grape Juice.
Dentist, John Henry "Doc" Holliday, was a famous wild-west gambler and O.K. Corral gunfighter along with his best friends Wyatt Earp and Bartholemew "Bat" Masterson. All three were boxing enthusiasts. At times, Earp refereed, Holliday nursed, and Masterson would bodyguard. Masterson was the bodyguard for Somerville's world-champion boxer, Jake Kilrain.
The first woman to fly an airplane solo was a dentist. Dr. Bessica "Bessie" Raiche accomplished this feat in 1910. Somerville's largest monument, the Amelia Earhart Dam (Mystic River), honors the first woman to fly across the Atlantic Ocean in 1928.
Tufts University School of Dental Medicine was founded in 1868, 150 years ago next year. It is one of the oldest in the country and today serves over 18,000 patients a year and has a 108-chair simulation laboratory.
On October 16, 1846, Dr. William T.G. Morton publicly administered ether for the first time. The following day, the Boston Evening Journal reported on the successful, painless operation that took place at McLean Hospital. A dentist had taken the first giant step in eliminating surgical suffering.