Eagle Feathers #125 – The Beautiful Beast

By Bob (Monty) Doherty
Benjamin Franklin Butler was born in Deerfield, New Hampshire in 1818. He was raised in Lowell, Massachusetts and left a love-hate impression in Massachusetts and American history that carries on today. He was a brilliant lawyer, a controversial Civil War general, a popular politician, and a successful businessman.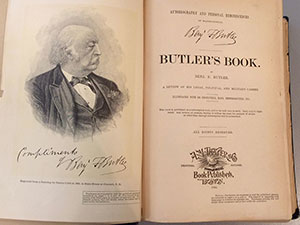 He passed the Massachusetts Bar in 1840 and then pursued a successful law career. This frequently took him through Somerville to Boston by rail where he would witness the burned ruins of the 1834 Mount Benedict Convent riot. Years later, he would unsuccessfully try to recoup damages for its Ursuline Nuns.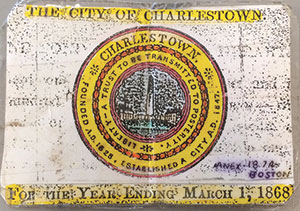 In 1853, he effectively postponed Charlestown's annexation to Boston for twenty more years. Butler Drive at St. Polycarp's Village bears his name, as well as the new Benjamin F. Butler Middle School in Lowell.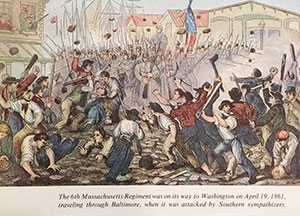 In the 1850's, he served in the Massachusetts House of Representatives. Butler was a member of the Massachusetts Militia for twenty-two years before the Civil War. He wasn't a trained officer, but he was intelligent. He anticipated the coming war and had his men ready at the start.
At President Lincoln's call to arms to protect Washington, D.C., he and his troops acted like Minutemen. They were the first northern troops to respond, putting down riots, capturing Baltimore and Annapolis, the Naval Academy, and the USS Constitution. In this way, Washington was protected from the Confederacy.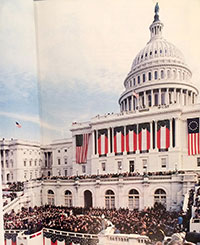 Lincoln appointed him one of his first generals, and his first assignment was to strengthen Fortress Monroe in Virginia to protect Washington. While in command, he freed thousands of runaway slaves by labeling them military contraband, thus making them legally free. This was the forerunner to Lincoln's Emancipation Proclamation and the Thirteenth Amendment.
Butler then became military governor of the surrendered city of New Orleans where the confederates labeled him "The Beast." Here, he controlled this city with an iron hand. When undersupplied with manpower, he began recruiting African American regiments and continued to do so through the remainder of the war. At its end, his regiments were the first Union troops to enter Richmond.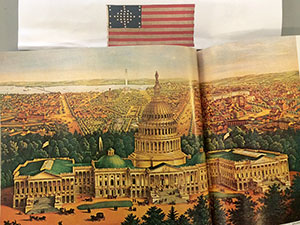 Ben Butler was a patriot. When he learned that American flags, ensigns, and pennants were made of foreign cloth in England, he stopped this practice. He changed to American-made fabric. After the war, he created the United States Bunting Company in Lowell that became the biggest flag company in the nation. The first American flag, as we know it today, was flown on Somerville's Prospect Hill. The first official flag that was made in America was produced by Butler's company and flown in 1866 over the Captiol Building in Washington.
In Louisiana, they hated "Butler the Beast" so much that they put his image on the bottom of their chamber pots and wanted him hanged. In Massachusetts, they loved their "Big Ben" so much that they honored him with celebrations, parades, and elected him Governor.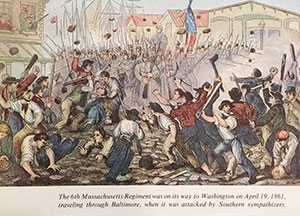 While Governor, he was the first to appoint Afro-American and Irish-American judges. He and Charles Sumner co-authored the Civil Rights Act of 1875. He sponsored a scholarship for Afro Americans at Phillips Academy in Andover and was the first owner of the yacht, America.
In1896, an attempt to have an equestrian statue of him erected at the State House in his honor came close to fruition.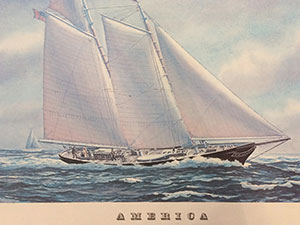 To Civil War Americans, Benjamin Franklin Butler was "Beauty and the Beast."