Eagle Feathers #115 – Fort Knox
By Bob (Monty) Doherty
There is a common cliché which states that a person wouldn't take an action "for all the gold in Fort Knox." It is in reference to an army fort by that name.
Interestingly enough, there are two different United States army forts with that title. The first and oldest Fort Knox was erected in the state of Maine and took twenty-five years to construct. It was built in response to the 1842 border dispute between the United States and England. Coincidentally, it was the same year that Somerville separated from Charlestown.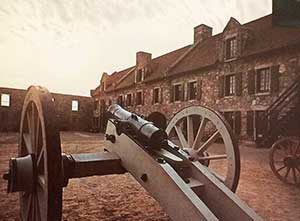 Built to stay, the fort was constructed of solid, local granite. Today, it is no longer active and has been renamed the Fort Knox State Historic Site and is one of Maine's most visited historical attractions.
The other Fort Knox is located in Kentucky. It is one of America's largest, covering 111,000 acres, and is one of the most active United States Army bases. Under its custody is the United States Bullion Depository where much of our country's wealth is protected. During World War II, the original United States Constitution, the Bill of Rights, the Declaration of Independence, and the Gettysburg Address were protected there. At that time, the British Crown Jewels and the valuables of other war-occupied countries were also held for safekeeping.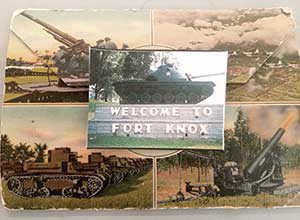 Both forts were named after the same remarkable man, the Revolutionary War's Major General Henry Knox. His life and deeds were once very well known. Five states honor his name in their towns. Nine states have counties named after him. In 1985 the United States Postal Service commemorated an eight-cent stamp in his memory. Massachusetts and New York State honor him with a highway through the Berkshires named the Knox Trail.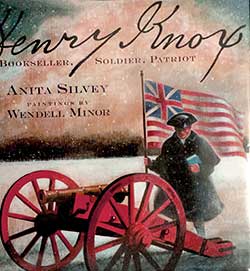 So who was Henry Knox, and what did he do? At the beginning of the revolution, he was a popular, well-read Boston bookstore owner and patriot. He belonged to a local artillery company and his vast knowledge of cannons and the military was brought to General Washington's attention.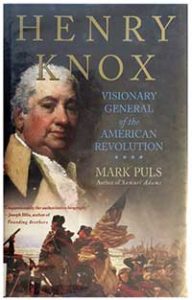 This twenty-five year old soldier designed fortresses opposing Boston from Roxbury Crossing to the Somerville forts, especially Cobble Hill, the closest to the enemy.
Henry served at the Battle of Bunker Hill. He volunteered to retrieve captured cannons from New York's Fort Ticonderoga, a feat most thought impossible, but he accomplished it. It entailed moving fifty-nine heavy cannons for three hundred miles during the dead of winter. Over ice and through deep snow he, his men, and his oxen delivered 120,000 pounds of bulky ordnance for the American cause. Many of the heavy cannons were delivered to Cobble Hill and other Somerville forts. Under his orders, through the nights of March 2 to 4, 1776, Cobble Hill guns blazed across the Charles River into Knox's Boston terrifying the city. This created a diversion for 2,000 Americans to occupy Dorchester Heights. The fifty-six day Ticonderoga operation compelled the evacuation of the British Army and saved Boston.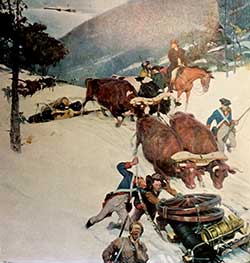 In 1777, the Springfield Arsenal, America's first, was built at his urging. Knox and his cannons were at Washington's side during every battle including the Delaware River crossing and the Yorktown surrender. For the next two years, he was in command of West Point's Fort. After all hostilities ceased, he was appointed America's first Secretary of War in 1785.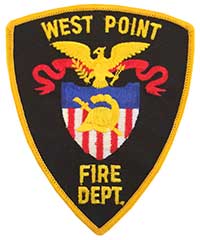 Later, he retired to his home, "Montpelier," in Thomaston, Maine. For twenty-five years, he fought for the birth of an American military academy to be established at West Point. He was happy to see its doors open in 1802 on the Fourth of July. General Henry Knox, the Father of American Artillery, was worth … all the gold in Fort Knox.