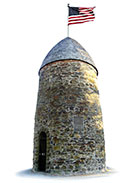 What happened at Market Basket stores these past few weeks, and in particular this past week, was astounding to say the least.
Imagine employees of a large corporation picketing to get back the boss? What is this world coming to? When you come right down to it, it's not about corporate greed, not about unions and demands (there isn't any union at MB), it's all about loyalty.
Yes, the word sounds strange today to some, but just when you think it's him against me, them against us, Market Basket employees by the thousands send the message that they absolutely love their former CEO Arthur T. Demoulas, and nothing less than him running the company will do for them.
They appreciated his leadership over the years, his constantly having the backs of all the employees. This was a spontaneous eruption of unabashed loyalty.
We suspect only those who work at Market Basket understand how well they were treated, and by all accounts they are showing that by supporting him and trying to get him back as the head of the company.
We admire this kind of loyalty. Without question, we all should. A lot of these employees have worked at MB their entire life and are risking everything for a one man who was their boss.
Where else have you heard this? As far as we can tell, this is so unique that hopefully it closes with a happy ending, having Arthur T. back in his old position.
We support Market Basket and its employees, every single one of them. And if they support Arthur T. then we do to.
It's all about loyalty, and lots of politicians would love to be able to enjoy this level of it, wouldn't they?