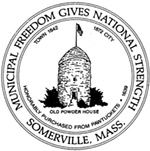 By Tom Banniste
r
The City of Somerville has announced that it will host a new round of its Community Conversations Series, focusing on race and racism in light of ongoing national conversations surrounding this topic, beginning on Oct. 5.

Continue reading »
Members of Somerville Overcoming Addiction and the general public joined in recently in painting a mural as part of East Somerville Main Streets and the Somerville Arts Council's mural design event. The stated goal of the event is to bring together a wide variety of community members and organizations to play a key role in developing a mural design that explores, celebrates, maintains and promotes East Somerville's identity at a time of change for the neighborhood.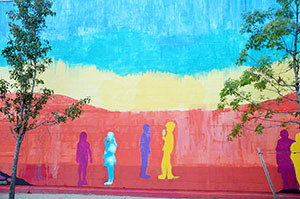 By William C. Shelton
(The opinions and views expressed in the commentaries of The Somerville Times belong solely to the authors of those commentaries and do not reflect the views or opinions of The Somerville Times, its staff or publishers)
Throughout his visit to Cuba and the United States, certain observers in the media have commented on "contradictions" in Pope Francis' message. Anticipating his speech before Congress, they speculated that both Republicans and Democrats would take turns cheering and sitting in stony silence.

Continue reading »
— Photos by Claudia Ferro
The "This Is East" Video Project Premiere took place at Chuckie Harris Park on Saturday, September 24, as community members and business owners told their stories of East Somerville. The video project is an active collaboration between East Somerville Main Streets and SCATV.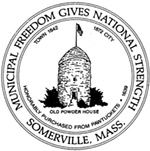 As a result of Wednesday's heavy rain and subsequent flooding, MWRA contractors will conduct necessary repairs on Medford St., between Somerville Ave. and South St., on Thursday evening from 6 to approximately 9 p.m., and on Friday, Oct. 2, from 9 a.m. to approximately 4 p.m. During the work, Medford St. in this area will be closed to through traffic. Motorists are asked to consider alternate routes if possible, and to follow posted detours.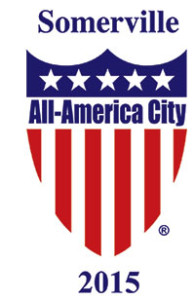 Updated: Due to this weekend's forecast, Somerville's All-America City Celebration which was planned for Sunday, Oct. 4, at Assembly Row has been cancelled
By Rebecca Danvers
Help Somerville celebrate its newest All-America City Award on Sunday, Oct. 4, from 2:30 to 6 p.m., when the city hosts an event to honor our community's commitment to youth achievement, and showcase local young musicians and leaders through performances and workshops.
The event will be held at the DCR Baxter Park at Assembly Row, and will feature live music by Somerville youth performing groups including the popular World Percussion Ensemble drum corps, Teen Empowerment, and the Somerville High School Acapella Ensemble. Local cover band The Rockery will round out the celebration.

Continue reading »
By Jim Clark
While on uniformed duty in the Criminal Clerk's Office at the Somerville District Court last Thursday, a Somerville police officer took notice of a disturbance taking place in the courthouse lobby.

Continue reading »

By Joseph A. Curtatone
(The opinions and views expressed in the commentaries of The Somerville Times belong solely to the authors of those commentaries and do not reflect the views or opinions of The Somerville Times, its staff or publishers)
More than a decade ago, faced with an epidemic of drug overdoses, juvenile crime and teen suicides, our city learned an important lesson: just as we cannot arrest our way out of crime, an arrest or an overdose survived will not necessarily result in a young person making positive changes and putting his or her life on the right track. When we stopped dealing with our problems in a narrow, reactionary way and addressed the problem through a holistic and proactive approach, we were able to end that epidemic. Since then, the Somerville Police Department has continued to evolve into a model of community policing, based in part on those lessons learned. Now our Police Department is again providing an example for others to follow through an initiative that turns our police officers into trusted advisors for students throughout their junior and high school careers.

Continue reading »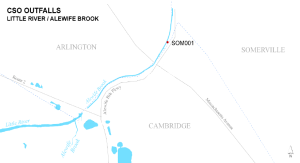 In accordance with the conditions of the Department of Environmental Protection's (DEP) Alewife Brook/Upper Mystic River Variance we are hereby providing public notice that a Combined Sewer Overflow (CSO) occurred at SOM001 on Wednesday, 9/30 at 7:49 a.m. and discharged into the Alewife Brook.  The Variance approved workplan requires the Somerville Department of Public Works (DPW) to notify local health agents, the DEP, the EPA and the MRWA within 24 hours of a CSO event. The notice is intended to confirm to users of the resource that untreated sewage discharges to the Brook/River has occurred.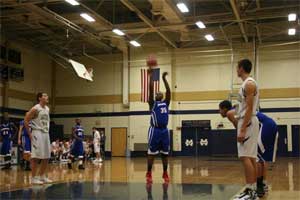 The Somerville High School Boys' Basketball Coaching Staff with partnership of the Somerville Recreation Commission will be providing  free basketball clinics at the SHS Field House.
Continue reading »