By Mariya Manzhos
The 9th annual "What the Fluff?" Festival will rock the streets of Union Square on Saturday, September 27. More than 10,000 visitors are expected to flood into the heart of Somerville to celebrate the neighborhood's community, history and culture by integrating Marshmallow Fluff into every aspect of the festivity. Somerville's quirkiest annual party pays tribute to the Irish immigrant Archibald Query, who in 1917 concocted the recipe for this scrumptious gooey spread in the basement of his Union Square home.

Continue reading »
UPDATE:
On Thursday, September 25, 2014, at approximately 10:55 a.m., two suspects were taken into custody by the Somerville Police at the Rockland Trust Bank located at 399 Highland Avenue in Somerville after an attempted robbery.

Continue reading »

By Joseph A. Curtatone
(The opinions and views expressed in the commentaries of The Somerville Times belong solely to the authors of those commentaries and do not reflect the views or opinions of The Somerville Times, its staff or publishers)
The casino process has failed. Last week the Gaming Commission voted 3-1 to award a license to Wynn for its proposed gambling center in Everett, even though critical questions about the proposal remain unresolved. It is a disappointing result but unfortunately not surprising. We have seen throughout this entire process that it was designed, from start to finish, to favor the gambling industry. Neither Wynn, nor Mohegan Sun, nor any of the gambling pushers looking to open shop in Massachusetts have had their feet held to the fire by the officials appointed to scrutinize their applications. Whenever there was a question or doubt, the discussion seemingly always resolved in the casino developers' favor.

Continue reading »
— Photos by Claudia Ferro
On Tuesday, September 16, the East Somerville restaurant offered food lovers the sights and smells of Ethiopia, the tastes of El Salvador and the colors of Haiti. Over a dozen restaurants, representing five continents, once again threw open their doors to a horde of foodies.
This year's crawl featured newly opened La Brasa and their wood-fired eats, as well as the newly completed East Broadway Streetscape, allowing for outdoor music and seating while you enjoy the evening!
All profits support East Somerville Main Streets, a non-profit 501c3 organization dedicated to building a vibrant neighborhood through a thriving business district to improve the quality of people's lives.
By Jim Clark
The Somerville Police Department's newly appointed Chief, David Fallon, has announced the implementation of a 120-day transition plan that will include discussions with individual police officers, assignment of Command Staff such as District Captains and Deputy Chiefs, assessments of forensic capabilities, and review of report writing procedures, among other things.

Continue reading »
Educating the Somerville community about tap water

*
By Gabriela C. Martinez
Last Thursday, Somerville Community Access Television (SCATV) held a film screening and panel discussion aimed at debunking the common myths about tap water in Somerville and raising awareness about the environmental effects of consuming bottle water.

Continue reading »
By Kate Bond
This past Sunday was a day of historical importance as New York City, and the world, saw a group of over 400,000 people (four times the estimated amount), including several from Somerville, show up to march for Environmental Action in the People's Climate March.

Continue reading »
Hundreds of family members and friends gathered on Thursday, September 18 as the names of 40 victims of homicide were added to the statewide memorial, bringing the total number of homicide victims memorialized since the Garden was first dedicated in 2004 close to a thousand. The newly engraved names were read by family members and community supporters who founded the Garden of Peace, which was dedicated in 2004.

Continue reading »
A "Honey Bee Demonstration" will take place this Saturday at 1p.m. at Best Pest Control Services on Elm St. near Cedar. The one and only Rod Kreimeyer will be giving a demonstration on how our Villen Bees can help our community. Rod will be harvesting some honey and some samples should be available. He will be able to answer any questions you or your children might have about these busy little animals. It is an outdoor event and there will be lots of bees flying overhead. Their honey bees are very docile and calm but if you are interested in coming just know you are going to be around a lot of bees. They want everyone to BEE there and to BEE in a Honey mood.
Continue reading »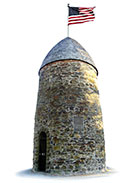 The "What the Fluff?" festival hits Union Square once again this coming weekend, an event that has grown in the hearts of so many here.
A lot of public events come and go over the course of each year: road races, music festivals, family events…you name it. What is it though about the celebration of this sticky, sweet and gooey confection that kindles a spot of warmth in so many of our hearts? Is it the generally whacky nature of the event itself? The overall tongue-in-cheek nature of each event within the event?

Continue reading »