Happy birthday to Ida Azzolino, who is really Aida Solari Azzolino, born this very week in 1912. That's right, Ida turns 102 this week. Wow! Just think, the Titanic sank, Fenway Park opened and William Howard Taft was President. Ida amazes her family and friends with her cheery disposition. She always has a good story to tell about growing up in Somerville. She can remember the rationing in World War I, gaslights, horse drawn carriages and the first automobile. Her family was the first in her neighborhood to get electricity. Ida will be celebrating this week at the Senior Center with her bingo friends. Ida plays bingo every week and socializes with her friends and they are all amazed at her vitality. Happy 102nd birthday Ida!
By Jim Clark
Reports of employees of the Home Depot store on Mystic Ave. struggling with suspected shoplifters brought police to the scene to investigate and make arrests last Friday.

Continue reading »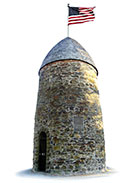 All of us want to do the right thing when it comes to taking those simple and not too time consuming measures to dispose of our disposables in the proper way.
Even the most die-hard skeptics of global warming fears, sustainability pooh-poohers, et al, are gradually coming around to understand that there's only so much room in the global landfill. Only so much smoke can be tolerated from the handy nearby incinerator. And so on.

Continue reading »

Somerville writer Mitch Evich has lived in our burg for many years, but he is originally from the Pacific Northwest. I  had the pleasure of interviewing him years ago about his novel The Clandestine Novelist.  Now Evich has landed with a new collection of essays. A good portion of his collection deals with salmon fishing, and its trials and tribulations. I must admit that my extent of knowledge of the heroic salmon is limited to the Nova on my morning bagel. But after reading Evich's  A Geography of Peril… I have a better idea of what the agonies and joys are of the life of a fisherman. Evich grew up in Washington State in the 60s and 70s, worked on his dad's boat the Independence and was privy to frustration of the oh what a tangled web we weave of fishing nets, the endless repairs of the ship, the diminished  fishing industry due to the successful claims of native Americans for 50% of the overall catch from salmon runs, and the endless uncertainties of making a living from this seasonal and mercurial business. Here is an evocative passage in which Evich describes his memory of the boat, his dad, the unraveling of the nets, and the fish when he was a mere lad of eight:

Continue reading »

I interviewed the legendary poet X. J. Kennedy on my Somerville Community Access TV show Poet to Poet/Writer to Writer. Kennedy gave me permission to use this poem in the LYRICAL SOMERVILLE.
Arrests

:


*

Theresa Callinan, 47, of 88 Pearl St., September 8, 4:05 p.m., arrested at home on a charge of assault and battery.

Collin Anderson, 25, of 39 Boylston St., Boston, September 8, 5:55 p.m., arrested at 300 Canal St. on a charge of larceny over $250.

Continue reading »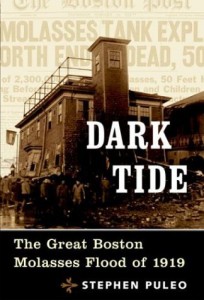 Meet authors Stephen Puleo and Deborah Kops as part of the City's fifth annual "Somerville Reads" program
The Somerville Public Library launched its fifth annual "Somerville Reads" campaign this summer, selecting Dark Tide by Stephen Puleo as its highlighted 2014 book. Somerville Reads is a project that promotes literacy and community engagement by encouraging all Somerville residents to read and discuss the same book.

Continue reading »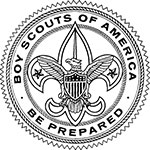 Scouting in Somerville and Medford has a long history. The Boy Scouts of America started in 1910, and Troop 3 in Somerville was founded in 1909, and was registered with the BSA on October 10, 1910 to the College Avenue United Methodist Church, Somerville, Massachusetts.
Continue reading »
(The opinions and views expressed in the commentaries of The Somerville Times belong solely to the authors of those commentaries and do not reflect the views or opinions of The Somerville Times, its staff or publishers)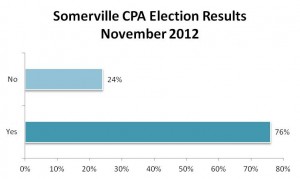 In November 2012, Somerville voters overwhelmingly supported the adoption of the Community Preservation Act (CPA). The CPA establishes a small residential tax surcharge to be used exclusively for historic preservation, open space, outdoor recreation, and affordable housing in Somerville. Investments in all of these areas will improve our city and ensure that we remain a welcome home to people of all backgrounds.

Continue reading »
By Jim Clark
Reports of a domestic dispute being loudly played out in the middle of the street at approximately 7:30 a.m. last Thursday brought police to the Loring and Osgood St. area to investigate.
Upon arrival, officers reportedly spotted a man and a woman arguing with one another in the street. According to reports, the woman, identified as Krystal Morelli, 29, was particularly boisterous, screaming at her boyfriend as the argument ensued.

Continue reading »