Arrests:

*
Matthew Powers, March 13, 4:15 p.m., arrested at Alewife Brook Pkwy. on charges of receiving stolen property under $250, fugitive from justice, and receiving a stolen credit card.
Derek Correia, of 60 Albion St., March 13, 4:40 p.m., arrested at home on warrant charges of negligent operation of a motor vehicle, felony daytime breaking and entering, larceny from a building, malicious wanton defacement of property, possession of a class A drug, marked lanes violation, distribution of a class E drug, operation of a motor vehicle with a suspended license, witness intimidation, and operation of a motor vehicle under the influence of drugs.
Continue reading »
The Brian Higgins Foundation invites you to join the fun at one of Somerville's biggest community nights of the year – the Brian Higgins Foundation Trivia Night! The event takes place March 23, 6:30pm at Tufts University's Cousens Gym. The celebration includes a silent auction, a 50/50 drawing, and numerous raffles. A light dinner and cash bar will be available. The trivia portion of the evening consists of a friendly competition between teams in various categories. $25 donation per person, up to 10 people per team, due by March 1, 2017. Proceeds from the event benefit the Brian Higgins Foundation work in support of youth with special needs. Visit www.thebrianhigginsfoundation.org for more information about the foundation's work.
Students in the Somerville High School Career and Technical Education (CTE) SkillsUSA chapter recently participated in the District III SkillsUSA competition, facing off against regional CTE schools in the district. Students were required to take a written exam in their field of study. Placement on this district test qualifies students for the state competition which includes a hands-on challenge in their field, and which can possibly also qualify students for thousands of dollars in scholarships. SkillsUSA is a partnership of students, teachers and industry partners working together to ensure America has a skilled workforce. SkillsUSA helps students excel in their chosen fields by providing educational programs, events and competitions that support career and technical education in the nation's classrooms. Congratulations to the following Somerville students who earned medals for their outstanding performances on their written exams.
Continue reading »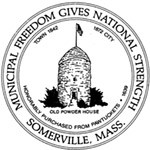 Join Ward 5 Alderman Mark Niedergang, and the Mayor's Office of Strategic Planning and Community Development on Wednesday, March 29, for a community meeting to discuss upcoming renovations to the Hoyt-Sullivan Playground. The meeting will be held at the Visiting Nurse's Association, 259 Lowell St., from 6:30 to 8 p.m. City staff and project architects will present new plans for the playground, which are based on community feedback. To review the plans, visit www.somervillema.gov/hoytsullivan. For more information, contact Arn Franzen at AFranzen@somervillema.gov, or 617-625-6600 ext. 2545. 
Continue reading »
By Ariana Colozzo
On Saturday, April 1, come to the Somerville Theatre for a night of a cappella with the 33rd annual Harmony Sweepstakes. Seven Boston area a cappella groups will compete for the title of Boston's best: Birdland Avenue, Bostonality, Carpe Singem, Drive, Fermata Town, Fireside Quartet, and Harmonious Soul, chosen from nearly 20 groups that auditioned for the chance to compete.
Continue reading »
By Nathan Lamb
A hospital to home program that helps patients avoid unnecessary readmissions is set to expand in 2017.
Launched in 2012, the Hospital to Home program is a partnership between Somerville-Cambridge Elder Services (SCES), Mystic Valley Elder Services, and the Cambridge Health Alliance (CHA). Originally funded by a Medicare grant, the collaboration was so successful that the organizations decided to continue the collaboration past the grant's expiration date, earlier this year.
Continue reading »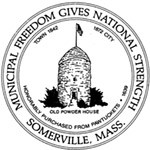 Please join the Somerville Commission for Women on Tuesday, March 21, for a special event in honor of Women's History Month. "Shaping the Future: Our Community Dialogue," will be held at The Highlander Café located in Somerville High School, beginning at 6 p.m. on March 21, and will include Q&A breakout sessions with local female elected officials, including representatives from Somerville's State Delegation, as well as a brief presentation about the Somerville Commission for Women and its ongoing programs and initiatives. 
Continue reading »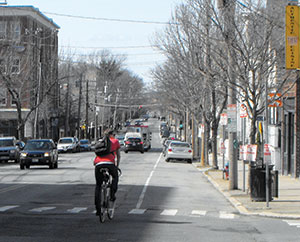 Beacon Street is one of the most heavily utilized bicycle corridors in the State.
Due to ongoing construction on Beacon St., the Massachusetts Department of Transportation, City of Somerville, and project contractors have determined that it is in the interest of public safety to CLOSE the protected bike lane, between Oxford St. and Washington St., for the 2017 construction season, beginning on Monday, March 20. 
Continue reading »