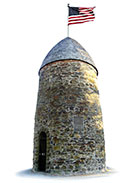 The annual celebration of Martin Luther King Jr. Day reminds us of the importance of tolerance and embracing diversity in this modern age, just as it was in the days when Dr. King walked among us.
The civil rights movement of the 60s may seem like a distant and detached part of American history for some, perhaps as remote as the civil war itself in the minds of the young who did not live in that time. And yet, there was never a time in our history when the principles involved in that struggle are more relevant and meaningful than today, and even more so as we step forward into the future.
Continue reading »

Once you make these, you will never purchase croutons from a store again! In just a few minutes of preparation and a trip to the oven, you will have the most delicious, crunchy bits to top your salad or soups. Feel free to customize with your own preferences of spices and herbs. Any choice of bread can be used. I used day old sourdough for these.
Continue reading »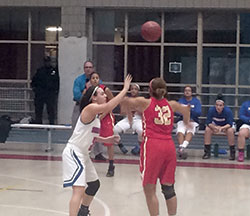 The Somerville High School Girls Varsity Basketball team played Saugus last Wednesday, January 11 at Saugus and lost 43-61. They played Everett high at home on Friday, January 13 and lost 32–58. The game was neck and neck during the first two periods, but Everett picked up their game at the end. The team next plays Notre Dame Academy in Hingham on Wednesday, January 18 and Medford High at home on Tuesday, January 24.
Continue reading »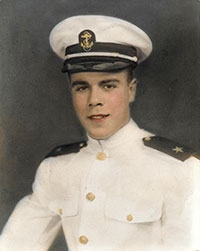 George Fernandes was born on April 19,1924 in Somerville,MA, the son of John and Gabriela Fernandes. George passed away in Dallas, TX on January 8, 2017. George was preceded in death by his mother Gabriela, father John, his wife Juanita, sister Theresa Doherty , brother John Jr. and granddaughter Misty Kelley. Surviving him are his son Gerald, daughter Cynthia Hanson, sister Lorraine Hughey, and granddaughters Aaran and Ashley.
Continue reading »


*
The new Poet Laureate of Somerville Gloria Mindock writes, "I will serve the Somerville community with regular office hours, hosting a poetry round table open to all writers, workshops and readings for the elderly, poetry with puppets for children, readings and an informative talk about El Salvador's civil war and the Salvadoran writing today in our community, and the giving away of free books throughout Somerville as part of Read America Read. I look forward to representing the city of Somerville for the next two years."
Continue reading »
Arrests:


*



 Maureen Doyle, of 630 Salem St., Malden, January 9, 8:17 p.m., arrested at Canal St. on a charge of shoplifting over $100 by asportation.
John Dubuque, of 60 Concord Ave., January 11, 12:38 p.m., arrested at McGrath Hwy. on charges of threat to commit a crime and assault with a dangerous weapon.
Continue reading »
The Tufts Neighborhood Service Fund (TNSF) committee recently awarded $5,405 in grants to 13 programs in Somerville. TNSF collects donations from university employees throughout the year and then awards grants to community-based, charitable organizations that serve Tufts' host communities (Medford; Somerville; Grafton; and Boston's Chinatown, Fenway, and Mission Hill neighborhoods) and actively engage Tufts volunteers in their work.
Continue reading »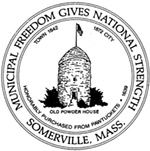 City offices will be closed Monday, January 16 for Martin Luther King Jr. Day. Trash and recycling collection will be on a one-day delay all week. Parking meters will not be in effect Monday and there will not be enforcement of resident parking permits.