Eagle Feathers #118 – The Knight

By Bob (Monty) Doherty
Hollywood actor Jack Knight was born and raised in Somerville. To chronicle him, the following words would fit: resourceful, multifaceted, variable, flexible, adaptable, adjustable, or in short, an all-around good guy, a Somerville "knight" in shining armor. He attended her schools, including Somerville High School, the former Southern Junior High, and the Saint Therese Of The Little Flower School in East Somerville. It was here where he immersed himself in acting and basketball.
Continue reading »


*
Timothy Gager has been a ubiquitous presence on the Somerville Literary Scene. He and I founded The Somerville News Writers Festival in 2003, and he has hosted any number of Somerville writers at his Dire Series in Cambridge, Mass. Over the years I have reviewed any number of his books, both poetry and fiction. This week Mignon Ariel King reviews his latest book.
Continue reading »

*
I was introduced to Boyah J. Farah by Somerville poet Kirk Etherton at Bunker Hill Community College, where Boyah and I both teach. He had quite a story to tell, and I was lucky to have him share a poem with us for the LYRICAL. Boyah J. Farah is a refugee turned writer from Somalia whose works of nonfiction have been featured in The Guardian, Harvard Transition, Grub Daily, and Truthdig. A Judy Layzer Fellow, he is currently taking the Memoir Incubator at GrubStreet Creative Writing School in Boston.
Continue reading »
School Committee Ward Six
Paula G. O'Sullivan   133
Write in   6
Blank 2
Unofficial Election Results
During the week of November 7-14, the city hosted six high school students and one teacher from Gaeta, Italy, one of the city's Sister Cities. The visit was part of the SERAPO student exchange program, which Somerville has participated in since 2009.
In April, 2017, six SHS students will travel to Gaeta to learn about Italian education, culture, and history. During the groups' stay in Somerville, each student was hosted by an American family of a Somerville High School student.
Continue reading »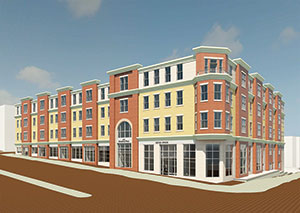 6 Affordable Rental Units Available at 315 Broadway, Somerville
The Housing Division of the Mayor's Office of Strategic Planning and Community Development is currently accepting applications for six (6) affordable rental units offered through the City's Inclusionary Zoning Ordinance for the development at 315 Broadway. The application deadline is Thursday, December 15th, 2016, at 4 p.m. The deadline will be followed by a lottery on Wednesday, January 4th, 2017, at 10 a.m. in the Aldermanic Chambers located on the second floor of City Hall.
Continue reading »
Arrests:

*
Kesner Lubin, November 29, 9:20 p.m., arrested at North St. on charges of drug possession to distribute, conspiracy to violate drug law, distribution of a class D drug, and inducing a minor to distribute drugs.
Fernando Martins, of 35 Longworth Ave., Brockton, December 1, 5:02 p.m., arrested at Broadway on charges of drug possession to distribute, and conspiracy to violate drug law.
Continue reading »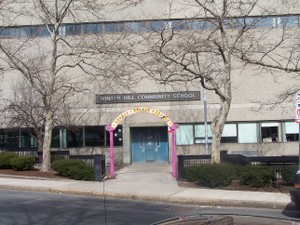 Mayor Joseph A. Curtatone, Ward 4 Alderman Tony Lafuente, and the Office of Strategic Planning and Community Development (OSPCD) invite all interested community members to the second in a series of community meetings to discuss planned renovations to the schoolyard at the Winter Hill Community Innovation School (WHCIS). The meeting will be held on Wednesday, December 7, from 6 to 7:30 p.m., in the WHCIS cafeteria. The first phase of the project will include the addition of a playing field, and the meeting will focus on discussions for phase 1 plans and timelines. For more information, please contact Luisa Oliveira at
LOliveira@somervillema.gov
.
Continue reading »