Former Somerville resident and Bank of Boston CEO
Ira Stepanian died suddenly on February 13 in Bonita Springs, Florida. He is survived by the family he loved – his wife Jacquie, his son Philip, daughter Alisa, son Steven and his wife Kate, and his three granddaughters: Sophie, Charlotte and Elizabeth. Born in 1936 in Cambridge, MA to Armenian immigrant parents, Ira graduated from Somerville High School and received a B.A. in Economics from Tufts College and an M.B.A. from Boston College Graduate School of Business Administration.
Continue reading »
Arrests:

*
James Neville, of 380 Somerville Ave., February 13, 1:42 p.m., arrested at Somerville Ave. on a warrant charge of shoplifting by asportation.
Jasmine Noiles, of 8 Pasadena Rd., Dorchester, February 13, 5:50 p.m., arrested at Canal St. on charges of removal of theft prevention device and larceny over $250.
Continue reading »
By Doug Holder
Doug Holder interviews Somerville, Mass. photographer Jaclyn Poeschl at the Bloc 11 Cafe in Somerville, Mass. Poeschl talks about her work as a portrait photographer, makeup artist, and cinematographer.
Listen to the interview here.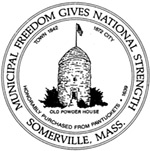 A meeting on construction impacts from the Nunziato Stormwater and Park Project is being held  on Wednesday, February 22. Stop by the Somerville High School library (81 Highland Ave.) from 6 to 7:30 p.m. to learn more.
By Nathan Lamb and Jeanne Leyden
Adult Foster Care (AFC) helps thousands of families across Massachusetts provide the best possible care at home for loved ones. But the program is facing unprecedented budget cuts, and that has supporters statewide planning a show of support at Beacon Hill in March.
The first annual Adult Foster Care Awareness Day will be held Wednesday, March 8, from 9-2 at Nurse's Hall at the Statehouse.
Continue reading »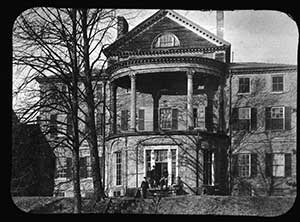 Charles Bulfinch and the Barrell Mansion

*
Enjoy an entertaining and informative talk by Joseph Cornish, Preservationist, past president of the New England Chapter of the Society of Architectural Historians and Bulfinch aficionado. Cornish will discuss the architecture of Charles Bulfinch (1763-1844) including his design of the Barrell Mansion. The mansion and gardens were built on Cobble Hill in Charlestown in 1792 (now Somerville) and eventually became the McLean Insane Asylum. The Somerville Museum is now the home of the elegant double flying staircase of the original mansion.
For more information, visit our website: www.HistoricSomerville.org.
Continue reading »
On Monday, February 20,  City and Somerville Public Schools offices will be closed for Presidents Day. Trash and recycling collection will be on a one-day delay all week. On Monday parking meters and resident parking permits will not be enforced.

Don't miss the chance to watch Somerville High High School Quiz Show team compete on WGBH Saturday, February 25 at 6:00 p.m. The show repeats Sunday, February 26 on WGBH 2 at 10:00 a.m. and 5:00 p.m.
By Jim Clark
Police officers were dispatched to the Burger King on Somerville Ave. on reports that a customer was trying to pass a counterfeit bill.
Upon arrival, the officers spoke with the manager who said that an employee had received a counterfeit $20 bill from a customer and notified her immediately when the counterfeit pen showed positive and the safe would not accept the bill.
Continue reading »
By Rebecca Danvers
Two grants from the Tisch College Community Research Center at Tufts University (TCRC) will support upcoming research projects in Somerville and Medford, continuing the TCRC's decade of work backing studies that contribute to Tufts' host communities. This year's $25,000 in grant awards will fund studies that seek to evaluate local residents' access to healthy food in Somerville and gauge the efficacy of a series of community-based discussions in Medford.
Continue reading »