By JT Thompson
Kelly: manager of Workbar – a shared office space with high ceilings, big plate glass windows, long wooden working tables, meeting rooms, and a coffee bar – that is used by entrepreneurs, often millennials, who rent space on a daily, weekly or monthly basis.
Kelly, who looks to be in her late 20s, has long dark hair gathered up at the top of her head, pale skin, no visible makeup, and is wearing a loose, turquoise turtleneck. She has a gentle, friendly, optimistic manner, which seems well suited to keeping up morale in an entrepreneurial environment.
Continue reading »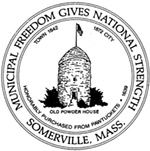 More than $880,000 previously approved this round for affordable housing
Upon the recommendation of the Somerville Community Preservation Committee, the Board of Aldermen approved more than $1.3 million in Community Preservation Act funding for 12 open space and historic preservation projects. This follows the previously approved recommendation to provide $880,416 to the Affordable Housing Trust Fund in January. The funded projects will bring improvements to historic treasures in Somerville, including the Milk Row Cemetery and the Grace Baptist Church. The CPA will also support a new schoolyard for the Winter Hill Community Innovation School and designs for the Healey Schoolyard, Henry Hansen Park, Blessing of the Bay Park, and the Community Growing Center.
Continue reading »

By Joseph A. Curtatone
(The opinions and views expressed in the commentaries and letters to the Editor of The Somerville Times belong solely to the authors and do not reflect the views or opinions of The Somerville Times, its staff or publishers)
A monthly look at ways to get involved with your city
As August becomes September and summer becomes fall, that means more than just changing leaves here in Somerville. We're on the brink of a new school year, Board of Aldermen meetings resuming, a quickly approaching Election Day, and a slew of new ways to get involved with your city.
Continue reading »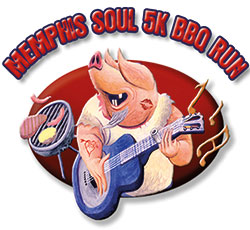 The 2017 edition of the Marathon Sports Memphis Soul 5km and BBQ took place on Sunday, August 13 in Somerville. First place finisher men: Shawn Wallace of Waltham. First place finisher women: Hayley Sutter of Brookline.
Click here to see all the race results.
Paul (Archie) Archambeau 64 passed away peacefully in his home 8/9/17. Paul was a lifelong resident of Somerville and loving brother of Robin Assaf, of Boston, David Archambeau of North Adams and the late John Archambeau of Wayland brother in law to Malek Al-Khatib and uncle to Brian, Kiersten, Mary Beth & Danny.
Paul attended St. Clements School and enjoyed his career with Arlington Yellow Cab. Paul was a close and loyal Friend of Bill and achieved the promise of serenity. Paul will be remembered by his strong sense of humor and quick wit.
Continue reading »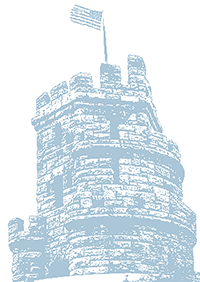 Application materials for this year's Community Preservation Act (CPA) funds as well as the FY18 Community Preservation Plan, which sets the funding allocations and priorities for the year, are now available.
Up to $2.3 million is available for projects that preserve Somerville's historic resources and expand and improve our parks and recreation land, including $710,000 earmarked for open space acquisition. The City invites residents, organizations, and businesses to submit eligibility determination forms to see if they qualify for the funding.
Continue reading »
By Jim Clark
Back in 2011, a small group of like-minded MIT graduates decided to establish a facility where they could keep building their engineering prototypes.
Since then, more than 100 startup companies have been incubated at Greentown Labs in Somerville, where they have collectively created more than 500 jobs and raised over $200 million in funding.
Continue reading »