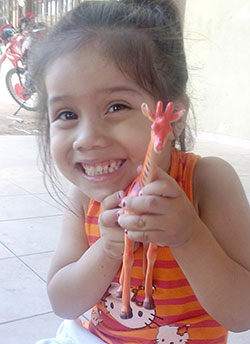 By Tom Bannister
Hundreds of pre-Kindergarten students from around the city and their teachers and families joined local dignitaries and early education leaders from around the state at Somerville's City Hall on Tuesday morning for a special one-hour event highlighting the Week of the Young Child.
The event provided some of Somerville's youngest residents the opportunity to sing, tour various city hall offices to learn about city management, participate in a civic engagement activity, and be part of a proclamation reading by Mayor Joseph A. Curtatone.

Continue reading »

*
I remember years ago meeting with January O'Neil, and the founder of the Mass. Poetry Festival, Mike Ansara, at the home of my friend Paul Stone in Cambridge. Paul Stone was the Creative Director of W.B. Mason, and I thought bringing someone experienced in advertising would be a good idea. I don't know how much (or if anything) was taken from that seminal meeting, but there is no doubt that the Mass. Poetry Festival is on the tip of everyone's tongue. Over the years many Somerville poets have been presenters at the festival, and this year is no exception. Offhand, I can think of Pulitzer Prize-winning poet Lloyd Schwartz and Somerville Poet Laureate Nicole Terez Dutton. I caught up with O'Neil, who is a professor of English at Salem State University, one of the many hats that she wears, and wears well. The festival will take place in Salem, Mass. from May 1 to May 3. For further details go to: http://masspoetry.org.

Continue reading »

To hell with fried clams; I'll have the freakin' oysters!
By Rebecca Danvers
The city's 240th annual Patriots' Day celebration will be held at Foss Park next Monday, April 20, 10–11:30 a.m.
The day's events will include Colonial games and songs, light refreshments, youth readings, and a visit from Paul Revere on horseback on his historic ride from Boston to Lexington through Somerville.

Continue reading »
Arrests

:

 *

John Wrobel, April 6, 11:44 p.m., arrested at 150 Highland Ave. on a warrant charge of attempt to commit a crime.

Anthony Morales, of 1 Mill Ct., Chelsea, April 7, 1:46 p.m., arrested at 133 Middlesex Ave. on a charge of shoplifting by asportation.

Continue reading »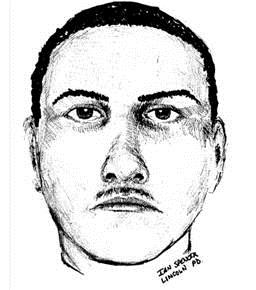 UPDATE: A juvenile Suspect has been identified by Somerville PD.
On  April 6, 2015 at approximately 9:15 p.m., four male suspects surrounded and robbed two female victims at the corner of South St. & Willow St., Somerville.
One suspect displayed a firearm and, despite encountering no resistance, pistol-whipped both victims.

Continue reading »
Constituents will be trained to quiz, engage city staff to enhance customer service.
Do you want to help improve city programs and services? Now's your chance. The City of Somerville is launching its "Secret Resident" program, seeking resident volunteers to provide feedback on the city's customer service. Through the program, residents will complete brief customer service training, and will engage city departments to assess and evaluate the accuracy, efficiency, and ease of customer service.

Continue reading »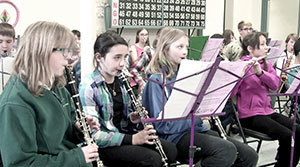 This is what you can expect in this week's Somerville Neighborhood News.
Check out the All-City Band concert for seniors, attend a Women's History Month event, learn why kids at Winter Hill Community School – and the Mayor and School Superintendent – were all eating peppers the other day, hear about a program aimed at helping small businesses in Union Square and find out if Tufts students think their university should offer financial aid to undocumented youth who make the grade and get accepted, but can't afford to the bill.

Continue reading »
By Jim Clark
In contrast to the serenity of her high desert retreat in Joshua Tree, CA, Johnette Napolitano bubbles with excitement in anticipation of her upcoming solo tour, kicking off at Johnny D's Uptown Restaurant and Music Club in Somerville on Thursday, April 16.

Continue reading »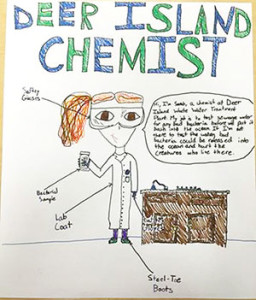 Maya Jaugust, a fourth grade student at the Argenziano School, loves science. Last week, she learned that she had been selected as the 2nd-place winner in the Massachusetts Water Resources Authority's (MWRA) Annual Poster Contest. Contest winners will be recognized at a special ceremony in May at the Deer Island Treatment Plan. Maya's winning entry was one of 1,873 posters received by the MWRA this year. The contest involved creating a poster "showing a person or people doing their job in the water or waste-water field as it is related to Science, Technology, Engineering or Math." Seven winners in each of 3 categories were selected (K-2, 3-5 and 6-8). More information about MWRA's School Program is available at:
http://www.mwra.com/02org/html/sti.htm
. Congratulations, Maya!