By Olivia Costanzo
About 60 residents from Somerville's Ward 5 attended a public meeting at the Visiting Nurses Association on October 5 to get informed and ask questions about the plan for a new Somerville High School.

Continue reading »
This Saturday morning at 10:00 a.m., the city will rededicate the playground park at Otis Street. It will be renamed in memory of Deanna Cremin, who grew up in Winter Hill and was found murdered in 1995, at the age of 17. Her murderer has never been caught, but every year all her family and many friends still hold vigils in hopes that someday someone will offer a case-solving lead to the police. The park is just another opportunity to honor her life. Join Mayor Joe Curtatone, Alderman Matt McLaughlin, and other city officials at the corner of Otis and Dane Streets on Saturday.

Continue reading »


*
After a week of roaming around New York City eating pasta at Eataly, pastrami at Pastrami Queen and sneaking off to Ironbound, a neighborhood within Newark, New Jersey, dining at Fornos Spanish Cuisine for garlic pork chops, it was time to lighten things up a bit.

Continue reading »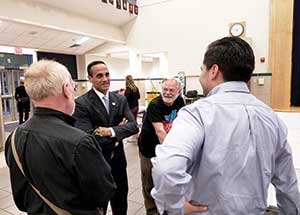 By Kevin Dickinson
Union United, a Coalition of Union Square stakeholders, won a big victory Thursday night as LOCUS Strategy Leaders voted in favor of a Neighborhood Council for Union Square to bargain Community Benefits Agreements with the developers. While the vote was close, strategy leaders overwhelmingly spoke in favor of establishing a neighborhood council for Union Square. Union United is so encouraged that Mayor Curtatone announced publicly that he too is moving towards supporting community participation in bargaining a Union Square Community Benefits Agreement.

Continue reading »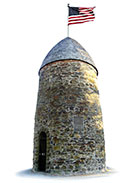 Back in March of this year, a resolution was put forward at the City of Somerville Board of Aldermen's regular meeting proposing that the city rename Otis St. Park to Deanna Cremin Playground, as a memorial to the Somerville resident who fell victim to murder 21 years ago.
Ward 1 Alderman Matthew McLaughlin sponsored the resolution, citing the fact that the park had only previously been named for a street running alongside the parcel, emphasized that renaming the public space in memory of Deanna Cremin would be a fitting honor to the victim of this yet-to-be-solved crime.

Continue reading »
Accountability needed in zoning process

*
By Union United
(The opinions and views expressed in the commentaries and letters to the Editor of The Somerville Times belong solely to the authors and do not reflect the views or opinions of The Somerville Times, its staff or publishers)
This week, the Planning Board and Board of Aldermen will hold a public hearing on a new zoning proposal for Union Square. This proposal would make it easier for US2 to get special permits to proceed, while failing to assure that the important aspirations expressed in the Union Square neighborhood plan will ever be implemented.

Continue reading »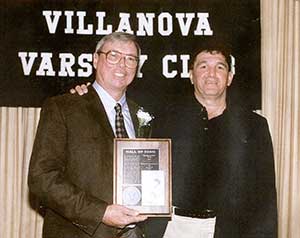 Sam Greenwood was recently inducted into the Villanova University Baseball Hall of Fame. He is shown here with his best friend John Bairro, who grew up in the Somerville Housing Projects with him. Sam played with the Cincinnati Reds Minor League before his eyesight took away his ability to play. Sam lives in Tampa, FL, with his daughter Kelly and grandchildren. As good of an athlete Sam was, he is an even better person.


*
This week our guest columnist is noted Somerville literary critic Dennis Daly:
Against Sunset: Poems
by Stanley Plumly
W.W. Norton & Company
www.wwnorton.com
500 Fifth Avenue
New York, NY 10110
ISBN: 978-0-393-25394-8
84 pages – $25.95 Cloth

Continue reading »


*
This poem by Wendell Smith haunts me: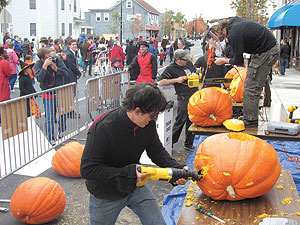 The celebration along Somerville Ave. will feature a costume parade & contest for residents of all ages, 100-pound pumpkins carved by artists using power tools, an Oktoberfest beer garden area, Milk Row Cemetery tours, live music on three stages, skateboarding extravaganza, interactive activities and more.
This event is free and open to residents of all ages. Sunday, October 23, 2016, 02:00 p.m., Somerville Ave. (Union Sq. to Spring St.)

Continue reading »