By Manna Parker
LBC Boutique is a one-of-a-kind pawnshop and boutique located in Davis Square of Somerville. You may know the shop from its notorious items such as Red Socks championship rings and the Grammy of Peter Tosh.

Continue reading »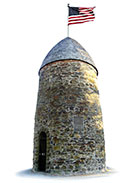 Times are changing, and we must also obviously roll with those changes. No matter how we may feel as individuals about the new regulations taking effect regarding the use of plastic bags by retailers, it's clear that we need to accept them and adapt accordingly.
Yes, it's convenient having them at home to hold everything from our trash to our treasures, and yet the undeniable fact remains that environmental sustainability has suffered under the weight of too many of these plastic bags clogging our landfills. As convenient as they may be for many of us, it is incumbent on us to accept new ways of hauling our goods home from the stores.

Continue reading »

With Labor Day right around the corner and many friends and family getting together for the last official cookout of the summer, this dish will truly satisfy everyone in the crowd. It will feed a group of people and can be made and assembled ahead of time.

Continue reading »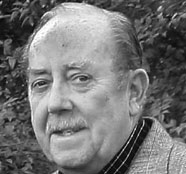 Alexander Jr. 79, died surrounded by his family on July 25, 2016 in Kentfield, CA.
He proudly served his country as a Master Navigator, Vietnam veteran, and career Air Force officer.
Joe was born on Feb. 9, 1937 in Somerville, Massachusetts to Joseph Alexander McNeill and Agnes Bridget Beatrice Donnelly.

Continue reading »


*
About a decade ago I interviewed Steve Edington about the Kerouac Festival in Lowell, Mass. He has been involved with the festival for many years, and has written extensively about the Beat Generation and Kerouac. So I asked Steve to write a piece for the The Somerville Times. Somerville is a very literary town, so I want to remind Somervillians  about this festival – a short distance away, and also tell others about the great work these folks are doing in keeping the "word" alive:

Continue reading »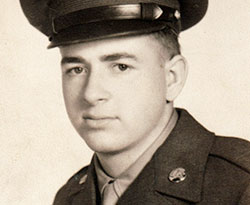 By Jim Clark
Corporal Ronald M. Sparks, United States Army, from Cambridge, MA, became Missing in Action (MIA) while his unit (Co. D, 1st Bn, 38th Infantry Regt, 2nd Infantry Div.) was clearing a road block held by the opposing forces in the vicinity of Hoengsong, R.O.K. (Republic of Korea) on February 12, 1951.

Continue reading »


*
Barry Duncan writes palindromes. Constantly redefining what can be accomplished in two directions, he has provided texts for collaborations with the composer Oliver Caplan and the dance company Monkeyhouse, and he has had a gallery show at ArtHelix in Brooklyn. Ever since he was profiled by Gregory Kornbluh in the magazine The Believer, Barry has been in demand (well, sort of) as a speaker and an authority on all things reversible. He is the subject of Michael Rossi's upcoming documentary film The Master Palindromist (www.masterpalindromist.com) and the author of the (as yet unpublished) book I Am The One Making Reversible Art. Barry lives in Somerville, Massachusetts, is always accepting commissions, and can be reached at palindromist@hotmail.com.
By Jim Clark
On Sunday, August 21, at approximately 2:05 p.m., the Quincy Police Department responded to a report of an armed robbery. The investigating officer spoke to the victim, a Sister at The Daughters of Mary of Nazareth Convent.

Continue reading »
Arrests:

*
 Carlos Silveira, of 48 Governor Winthrop Rd., August 16, 1:04 a.m., arrested at Assembly Row on charges of assault and battery with a dangerous weapon, reckless operation of a motor vehicle, malicious wanton defacement of property, assault with a dangerous weapon, and leaving the scene of personal injury.

Continue reading »
By Tom Bannister
Somerville Mayor Joseph Curtatone appeared before the press and public on Monday to personally announce that the city's struggle with the $2+ billion Wynn Resorts project has come to an end.

Continue reading »