By Donald F. Norton
The Somerville High Auditorium is done and ready for use, after repairs were made for the damage that was done in 2012.
In January of this year, the Board of Aldermen authorized the city to borrow $2.6 million to renovate the Somerville High School auditorium, kitchen and cafeteria. All of these areas had been damaged by Hurricane Sandy in 2012. The amount was later increased to $3,090,000 in July. Some of that money used will come from an insurance claim to help pay for damages.

Continue reading »

Eagle Feathers #64 –

 On Guard!
By Bob (Monty) Doherty
*
Olympia was her name … fencing was her game … and acting was her fame.
Her immigrant mother and father came to America from Greece and named her after the fields of Olympia, the site of the ancient games. As a young girl, she grew up in the tough ethnic neighborhoods of Lowell and Somerville and learned to be a scrapper while living here before, during, and after World War II.

Continue reading »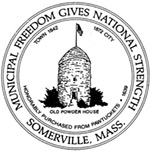 A unique advocacy and arts program featuring presentations by leading disability advocates, performances by talented poets with disabilities, and a demonstration of new technology that aids accessibility will celebrate National Disability Employment Awareness Month in Somerville.
Continue reading »
By Tom Bannister
Frank Ellis of Somerville spent a dream day at Gillette Stadium working on his football skills with New England Patriots alumni while being cheered on by Patriots mascot Pat Patriot and New England Patriots cheerleaders, all courtesy of CVS Health.
In a salute to some of the men and women across New England who have served our country, CVS Health and the New England Patriots teamed up to host the third annual CVS Health/New England Patriots Football Skills Camp for Veterans.

Continue reading »

Paige Shippie, one of our talented students at Endicott College, took on the challenging task to review poet Afaa Michael Weaver's new collection of poetry City of Eternal Spring. Weaver recently won the Kingsley Tufts Award in Poetry.

Continue reading »

*
Bagel Bard Dona Stein writes: "After a Stegner Fellowship in Poetry at Stanford University and some years in California teaching, writing, and publishing, I lived in Colorado also teaching, writing, and publishing, but also producing and hosting a radio program,
The Poetry Show
on KRFC FM in Fort Collins, Colorado. My most recent poetry collection is
Alice in Deutschland
."
Continue reading »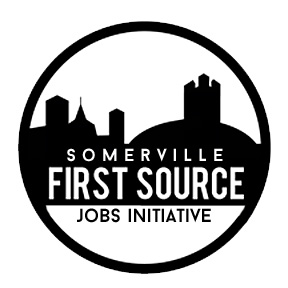 The second of two job fairs this year, hosted by Somerville's First Source Jobs Initiative, will be held on Wednesday, October 29, from 3:30-5:30 p.m. at the Cambridge Health Alliance/Somerville Hospital Campus (230 Highland Avenue, Somerville, MA). This is an opportunity to connect Somerville residents to local jobs. Job seekers who live, work or study in Somerville, or have been displaced within a year, are encouraged to attend.
Arrests

:


*

Shawn Frederick, of 7 Vine St., Medford, October 20, 2:37 p.m., arrested at 175 Fellsway on a warrant charge of operation of a motor vehicle with a suspended license.

Patrick Scully, of 394 Broadway, October 20, 4:04 p.m., arrested at 300 Alewife Brook Pkwy. on a warrant charge of uninsured motor vehicle or trailer.

Continue reading »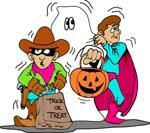 The Somerville Police Department will once again join forces with the Somerville Auxiliary Police and School Crossing Guards on Friday, October 31, Halloween evening, to help make a safe and fun filled evening for Somerville Trick-or-Treaters.
Continue reading »
UPDATE:
A shooting on Otis St. was reported to have taken place at approximately 8:00 p.m. Monday evening.
A 25-year-old man was reportedly shot in the arm and taken by ambulance to Mass General hospital. The wound is said to not be life-threatening.
Witnesses have reported that four or five shots were heard, but it was not known if the victim was the intended target.

Continue reading »