Coming up quickly on Saturday, October 8, the Somerville High 50th Class Reunion, for graduates in 1966. This reunion will be held at the Four Points by Sheraton Wakefield Boston Hotel, One Audubon Road Wakefield 01880. A Dinner/Dance takes place from 6:00 p.m. to midnight. Make check out to SHS Class of 1966 and send to 44 Morrison Road, Wakefield, MA 01880. We know some have heard this before, but this class graduated in the sixth month, sixth day, at six o'clock 1966, 6/6/6/66 at Dilboy Field on a hot evening. Some say it was hell out there on the field, get it? Believe it or not a lot of the class of '66 still lives in Somerville and surrounding communities.

Continue reading »

Villens United by Chris Haskell
Since moving to Somerville a decade ago, I've become fascinated with the local arts and music scene that my city has to offer. Whether it's PorchFest, The Fluff Festival, or catching live music at Aeronaut on the weekend, there is always some fun entertainment to be had in your neighborhood. In my never ending quest to inform the community of all the great entertainment the Somerville area has to offer, I recently started broadcasting my own radio talk show The Villens Den on bostonfreeradio.com.

Continue reading »

Eagle Feathers #113 –Beansprouts

By Bob (Monty) Doherty
"And here is good old Boston, the home of the bean and the cod, where the Lowells speak only to the Cabots, and the Cabots speak only to god." So went the famous toast given by Dr. John Collins Bossidy at the1907 Holy Cross Alumni Dinner in Boston. The toast referenced not only the Boston Brahman elite, but also one of the most important staples that nourished early immigrant settlers … the bean.

Continue reading »
On Thursday, Sept 22, Somerville Overcoming Addiction held a vigil at Somerville High School Field House. The intent of the vigil is to recognize, to remember and to celebrate loved ones all of who were lost to addiction.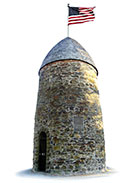 So-called "traffic calming" has become a recent topic of discussion between those concerned with the declining quality of safety on our neighborhood streets and residents who question how best to address and remedy the situation.
Advocates of "streetscaping" and similar measures designed to slow down vehicular traffic by means of placing visually unobtrusive obstacles in the streets – such as landscaping and small structural elements – feel that this is the preferred way to go.

Continue reading »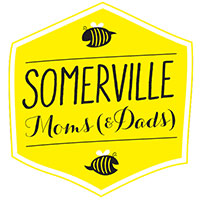 The Fourth Annual Somerville Moms Diaper Drive launched on Saturday, September 24, and runs through Sunday, October 9. All diapers will be donated to the Somerville/Cambridge WIC office, which serves Somerville, Cambridge, Arlington, Watertown, Lexington, and Belmont. There are a variety of ways to donate including dropping diapers off at one of the many businesses and organizations hosting boxes in the area or purchasing diapers from the Amazon registry and having them sent directly to the WIC office.

Continue reading »


*
Recently I interviewed poet Kevin Carey on my Somerville Community Access TV show Poet to Poet/Writer to Writer. And here is my review of his latest poetry collection.

Continue reading »


*
Ed Meek is the author of three books of poetry and a collection of short stories coming out soon. He also writes articles, reviews and commentary. His work has appeared in many magazines, journals and newspapers including The Paris Review, The North American Review, Cream City Review, The Boston Review, The Christian Science Monitor, The Boston Globe and The Boston Herald. He taught composition, creative writing and literature at Austin Prep School. At Curry College he directed the First Year Seminar Program and taught in the English Department. He is a Writing Coach for College Solutions. He lives in Somerville with his wife Elizabeth.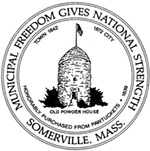 Mayor Joseph A. Curtatone, Ward 5 Alderman Mark Niedergang, and the Office of Strategic Planning and Community Development (OSPCD) invite all interested community members to a community meeting to review design plans for the renovation of Hoyt-Sullivan Playground. The meeting is scheduled for Thursday, September 29, from 6 to 8 p.m., in the Community Room of the VNA at 259 Lowell St. City staff will present a plan for the new playground design that is based on community feedback, and will seek final input to be sure the design reflects the needs of the community. For more information, please contact Arn Franzen at 617-625-6600 ext. 2545, orAFranzen@somervillema.gov.

Mayor Joseph A. Curtatone and the Board of Aldermen invite residents to the Fall 2016 ResiStat Community Meetings, a twice-yearly effort to share the latest City news, data, and neighborhood updates directly with residents and gather their feedback. ResiStat is more than a great way to get an overview of what's happening specifically in your neighborhood as well as citywide. The social time before and after the meetings also offer an easy opportunity to talk one-on-one to the Mayor, your Aldermen, and city staff and police—and to connect with your neighbors (we serve pizza and kid-friendly, healthy snacks to make it more fun to come and chat).

Continue reading »