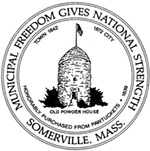 Join Mayor Joseph Curtatone and the Somerville Office of Sustainability and the Environment (OSE) to cut the ribbon on the City of Somerville's two new Electric Vehicle (EV) Charging Stations, in Union and Davis Squares. The ribbon cutting ceremony will be held at the Union Sq. location at the Union Square Plaza on Thurs., July 30 at 2 p.m.. EV owners in the Somerville area are invited to join us for a ceremonial ride and photo-op. As of July 30, there are two active dual-port, Level 2 EV charging available for public use. Charging and parking are being offered free of charge with a three-hour maximum. The Union Square station is located in Union Square plaza, and the Davis Square station is located near the Community Path and Grove St., adjacent to Rite Aid. A third charging station will be installed this summer in front of Somerville High School and City Hall. For more information, contact the Office of Sustainability and the Environment at 617-625-6600 ext. 2106.
Continue reading »
By Amy Swain
Somerville's beloved Johnny D's, a local landmark since 1969, has decided to close its doors. The restaurant/club has served generations of Boston area patrons and bands, and has been a destination for out-of-towners.
Owner of the venue Carla DeLellis posted a letter to the Johnny D's website as a farewell from the establishment. The letter begins "Dear Friends," and in it, you can feel the genuine emotion of a tough goodbye.

Continue reading »
MarKa proposal would create 40 new homes including affordable, senior and live-work artist units, commercial space including collaborative maker units and 'artists hall'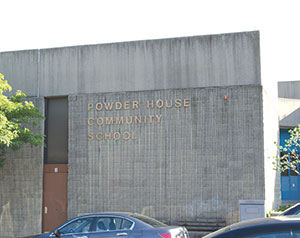 A proposal to rehabilitate the former Powder House Community School into 40 new homes including affordable, senior and live-work artist units, and more than 13,000 square feet of commercial space including collaborative maker spaces and an artists' hall has been recommended by the Powder House Community School Technical Advisory Committee. Mayor Joseph A. Curtatone will accept the Committee's recommendation and present his decision to the Board of Aldermen.
— Photos by Claudia Ferro
The Ferro family of Somerville took a trip north last weekend to have a look at the 2015 Revere Beach National Sand Sculpting Festival, which took place on Revere Beach.

Continue reading »
By Haley ED Houseman
At the end of June, the city announced that the Somerville will be passing on a $18 million grant that underpinned hopes for a plan for a library presence in Union Square. According to Dann DeMaina, the Media Manager for the city, Somerville applied for the grant from Massachusetts Board of Library Commissioners' (MBLC) MPL Construction Program in January 2012, although discussions about this proposal began even earlier. Initially the city was placed on a waiting list, and received notification of the provisional award in 2014. After a series of planning discussions, it was determined that the timeline designated in the grant application could not be met by the city, and the city declined to match it.

Continue reading »
By Patrick McDonagh
Popularity grew in L.A., where cavalcades of 27-foot metal trucks serving gourmet meals might be known as rodeos. The Food Network converted this culinary phenomenon into a TV show hosted by Tyler Florence, The Great American Food Truck Race, which will soon be airing its sixth season.

Continue reading »
Make the Mural Night is this week, on Thursday, from 8:00–10:00 p.m. at 34 Cross Street East. You are welcome to join in to bring the mural design to life. Help trace the community mural design on the wall at Deano's Pasta Factory. The Cross Street mural projection event is an opportunity for the community to see and be a part of a very important part of the mural process. You can help trace the community mural design up onto its new home and reveal a mural design created from community participation and stories told at the mural design event on the 18th. The National Endowment for the Arts has awarded East Somerville Main Streets, in conjunction with the Somerville Arts Council, a grant to fund a place making initiative for East Somerville during 2014 and 2015. The initiative, called "This is East," will celebrate, maintain and promote East Somerville's identity at this time of change for the neighborhood. This event is only one piece of a much larger place making initiative that includes video stories and other events.
Continue reading »
By Rebecca Danvers
Somerville mural artist Crystal Rene´ Burney has been selected to design a mural celebrating Union Square in the new headquarters of Union Square Station Associates (US2), the City of Somerville's master developer partner for Union Square's revitalization, that it will share with co-working space network Workbar.

Continue reading »
By Jim Clark
Plainclothes police officers working a narcotics surveillance detail in the Assembly Square area last Saturday evening observed what they believed to be suspicious activity in the Home Depot parking lot and decided to investigate the situation.

Continue reading »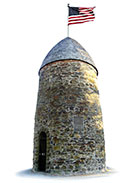 And so it goes. Boston's arguably controversial bid to host the 2024 Summer Olympic games is no more, as proponents of the plan failed to meet the required expectations of the United States Olympic Committee in the allotted time.
Continue reading »