Middlesex District Attorney Marian Ryan has announced that Jonathan T. Perry, 17, of Somerville, has been indicted as a youthful offender and charged with manslaughter and assault and battery with a dangerous weapon causing serious bodily injury in connection with the August 29, 2017 fatal shooting of Tenzin Kunkhyen, 16, of Malden. Perry will be arraigned in Cambridge Juvenile Court on October 18, 2017.
Continue reading »
Arrests:


*



Henry Horton, of 9 Wagley St., Roxbury, October 6, 1:57 p.m., arrested at Mystic Ave. on warrant charges of strangulation or suffocation and operation of a motor vehicle with a suspended license.
Davron Davis, October 7, 9:53 a.m., arrested at Cross Street E. on warrant charges of municipal bylaw or ordinance violation and miscellaneous common law violation.
Continue reading »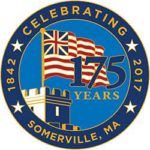 City of Somerville, Somerville Public Schools, and The Welcome Project to Sponsor Joint Donation Drive to Support Hurricane Victims in Puerto Rico
Mayor Joseph A. Curtatone, Superintendent of Schools Mary Skipper, and Executive Director of The Welcome Project Ben Echevarria, announce the formation of a donation drive in support of the residents of Puerto Rico who remain in need in the wake of Hurricane Maria.
Continue reading »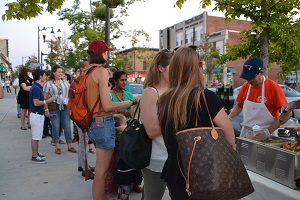 Annual event grew attendance by 21% and funds by 48%
Approximately 900 people filled the streets of East Broadway on Tuesday, September 26 to participate in the Seventh Annual East Broadway Foodie Crawl to help raise close to $30,000 to support East Somerville Main Streets (ESMS). The Crawl raised 48% more funds than last year for the organization and featured a 21% increase in attendees and participants. The event presented the vibrant flavors of over 20 East Broadway restaurants, including yearly favorites like Fasika, La Brasa, Maya Sol and Vinny's Restaurant.
Continue reading »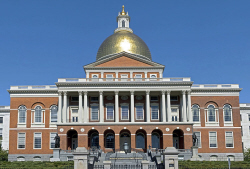 Last week the Massachusetts Senate voted to ban bump stocks and trigger cranks, and classify them under the same general law that governs machine guns. Senator Pat Jehlen (D-Somerville) voted in favor of the amendment, which would establish identical penalties – eighteen months to life in prison – for the use and possession of bump stocks and trigger cranks as current law holds for machine guns.
Continue reading »
By Corinne Lofchie
A: Here's a brief overview of how the pieces fit together: The two original parts are called Medicare A and B; Medicare A primarily covers hospitalization and Part B is for outpatient medical services, like doctor's visits. Then there's Part D—as in drug–, which covers prescriptions.

Continue reading »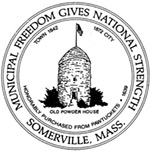 Executive order balances privacy and civil liberty protections with police investigative and public safety needs;
As surveillance technology use grows nationally, the City of Somerville has joined 19 U.S. cities and two states working with the ACLU to protect individual rights while preserving public safety. On Oct. 4, with the full support of the Somerville Police Department, Mayor Joseph A. Curtatone signed the Executive Policy on Surveillance Technology, which is believed to be the first such policy implemented in the Commonwealth.
Continue reading »