This is a great idea for when you're having a small group of people over. I like to have all the toppings set up and prepared ahead of time for convenience. It makes it easier for your guests to partake in the pizza making process too!

Continue reading »
Arrests

:


*

 Lucas Nascimento, of 31 Bailey Rd., May 11, 5:20 p.m., arrested at 36 Powder House Blvd. on a charge of operation of a motor vehicle with a suspended license.

Continue reading »
Distrigas of Massachusetts recently honored 19 students from Somerville, Everett and Lexington for their academic success and outstanding work in the field of science.
Continue reading »

State Rep. Denise Provost is a Somerville Bagel Bard,  an excellent poet and reviewer. She has also been involved in the effort to create a Massachusetts Poet Laureate position.  Here is a review she sent to Off the Shelf:

Continue reading »

Ellen Maas is a voice in and for the wilderness. She is a member of  Somerville's Bagel Bards, and is well-known for her ecological activism in our community.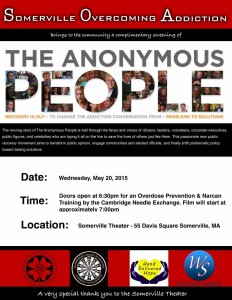 We are moms and dads, sons and daughters, brothers and sisters – all bringing the power and proof of recovery to our communities. Together we will change public perception, and ultimately the public response to the addiction crisis…FOREVER.
Somerville Youth Arts Coordinator, Jimmy Del Ponte, announces the 2015
Somerville Rocks!
youth talent show, to be held on Fri., May 22 at 7 p.m. in the Somerville High School Auditorium.
Continue reading »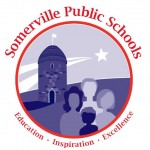 Veteran school administrator, outstanding communicator set to take on new role in Somerville beginning July 1
Somerville Public Schools Superintendent, Tony Pierantozzi, announced  that Shawn Maguire will be the next Principal at the Benjamin G. Brown School. Mr. Maguire is currently in his eighth year as Principal at the Rockport Elementary School in Rockport, MA. He will take on the leadership position at the Brown School beginning July 1. Mr. Maguire will succeed Kathleen Seward, who is taking over the Principal position at the West Somerville Neighborhood School following the retirement of Mrs. Thelma Davis at the end of this school year.

Continue reading »
The Farmers Market in Davis Square starts Wednesday, May 20 and runs every Wednesday rain or shine through Nov. 25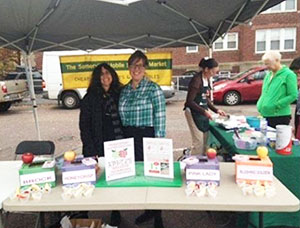 Something new this year: The city (Engineering Dept. and Joe Goode) graciously agreed to a request to install electric outlets. They will enable vendors to run the SNAP (Supplemental Nutrition Assistance Program) more efficiently. Since 2008 they have added equipment that allows them to serve the growing number of SNAP customers. Three years ago, they went electronic, setting up an intra-net system that better tracks SNAP purchases.
Somerville firefighters responded to a reported house fire early this morning at 70 Craigie Street. The fire was reported at 12:20 a.m. and went to Two alarms. Upon arrival, firefighters encountered a large volume of fire involving a second floor, rear porch with flames spreading up to the roof. Fire had spread into the rear wall requiring firefighters to pull open numerous walls and ceilings

Continue reading »