Materials & Methods design, which  includes a winter village and lighting of Assembly Row's iconic trusses, to be revealed 5:15 p.m. as part of free "Light up the Row" event that features visit by, pictures with Santa

Assembly Row this weekend will unveil a unique holiday art installation that represents the area's history while turning the banks of the Mystic River into a winter village, replete with a unique lighting of its iconic metal trusses. 
Arrests:

*
Paul Capotosto, of 52 Neponset St., Revere, November 16, 3:59 p.m., arrested at Foley St. on a charge of shoplifting by asportation.
Carlos Gerton, of 301 Medford St., November 18, 7:23 p.m., arrested at home on a warrant charge of assault and battery.

Continue reading »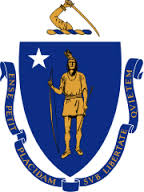 Statement of Legislators Following Meeting with MBTA & MassDOT Representatives
"As elected representatives of communities north and west of Boston that are negatively impacted by recently announced cuts to commuter rail service, we and our staffs met with representatives of the Massachusetts Bay Transportations Authority (MBTA) and Massachusetts Department of Transportation (MassDOT) earlier today.  We explained to the MBTA what we have heard from our constituents – that the service cuts represented in the schedule create substantial hardships, and we also explained that the lack of public process surrounding the development of the new schedules was deeply concerning.  We requested that the MBTA suspend implementation of the proposed new schedules that would create substantial hardships on the day-to-day lives of our constituents, and implement a public process prior to any future service cuts.

Sixteen teams from across the Commonwealth advanced from a pool of 131 schools to compete in the seventh season of
High School Quiz Show,
WGBH's televised academic tournament hosted by Billy Costa. This year's field was the largest yet, and those going forward to compete on the broadcast include four schools new to the tournament, along with two past champions. The
teams moving onto the next phase of
High School Quiz Show
received the highest scores on an oral quiz at the
Super Sunday
qualifying event at WGBH's studios in Brighton on November 15, 2015.
Continue reading »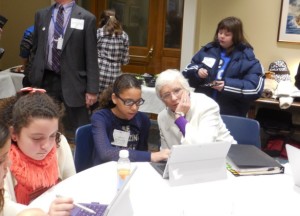 On Tuesday, November 17, Somerville Public Schools students and teachers participated in a Massachusetts State House event with the Legislative Tech Caucus to promote Computer Science Education Week. During the 4-hour event, students had an opportunity to hear from and interact with state legislators, and work with legislators and aides including Somerville State Senator Pat Jehlen, on hands-on Hour of Code activities.
Continue reading »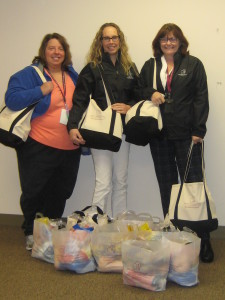 In the spirit of the season, VNA of Middlesex-East social workers (l to r) Tammy Pacyna, Jennifer Quinn and Cheryl Wall delivered Thanksgiving dinner makings to patients in need. VNA of Middlesex-East donated gift certificates for turkeys and staff donated all the trimmings to help 10 families have a Happy Thanksgiving. The special deliveries were made to patients located in Woburn, Arlington,Somerville, Peabody, Wilmington and Billerica.
Continue reading »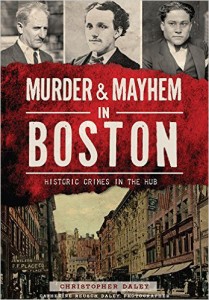 Sunday,  November 22, the Somerville Public Library will host an afternoon with Christopher Daley, author of the book Murder & Mayhem in Boston: Historic Crimes in the Hub who will discuss Massachusetts' most infamous murder cases.
Continue reading »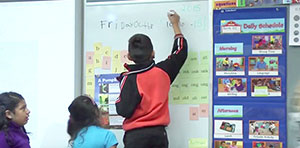 Somerville Neighborhood News
is a production of Somerville Community Access Television, made by professional journalists, volunteers and staff. The half-hour news show has as its mission to provide a lively, informative newscast focusing on the events, issues and information impacting Somerville residents.
Continue reading »

~Photos by Donald Norton

The design for Symphony Park, Somerville's newest park, was developed through a comprehensive community process. Located at the corner of Pearl and Florence Streets in East Somerville, the park will be a quiet neighborhood pocket park containing amenities for all generations and abilities.


Continue reading »