By Emily Blackwood
Some forms of art can be a little intimidating for those who doesn't believe they possess the creative gene. But with mosaic, mistakes are not only acceptable, they're encouraged.
"You don't have to be perfect about everything," mosaic artist and exhibition co-curator for the New England Mosaic Society Karen Edlund said. "You can cut up pieces of glass or pottery. You can break your grandma's plate and put it back together and it doesn't have to be perfect."
Continue reading »
School vacation is this week and we hope everyone is enjoying the nice weather. During school vacation the Somerville Public Library has lots of activities for kids, preschoolers and teens, including a puppet show at the East Branch this Thursday. Visit their website to learn more: http://www.somervillepubliclibrary.org/programs-events.
Continue reading »
(The opinions and views expressed in the commentaries and letters to the Editor of The Somerville Times belong solely to the authors and do not reflect the views or opinions of The Somerville Times, its staff or publishers)
Dear Editor,
Rep. Christine Barber is right: "it is easy to feel distraught and cut off by what is happening at the federal level." She's also right that positive change is possible here. But she could add that taking personal action locally quashes feelings of powerlessness and despair. Barber must model for her constituents how to take effective actions.
Continue reading »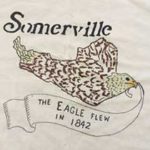 Eagle Feathers #146 – The Eagle of the Sea

By Bob (Monty) Doherty
The Navy's U.S.S. Constitution, also known as Old Ironsides or the Eagle of the Sea, is one of New England's main historic attractions. Launched in 1797, the 220-year-old wooden navy frigate is the oldest floating, commissioned war ship in the world. She is a National Historic Landmark and for over two centuries has more than honored that distinction.
Continue reading »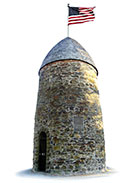 It's been a long time coming, and some would say it's long overdue. After much prodding and pushing by certain members of the community and a few public officials, the name of our city's legislative body is about to be changed from Board of Alderman to City Council.
What's in a name, one might ask? Plenty, if you happen to be neither an "alder" (aka "elder") nor a "man." In other words, the archaic honorific harkens back to a time when not only did (mostly old) men run things in city government, but women didn't even legally have the right to vote.
Continue reading »
On Thursday of last week the SHS Girls Basketball teams played their last home games of the regular season against Gloucester in Somerville. Girls Varsity moved forward to the playoffs. All three teams beat Gloucester, with the Freshman scoring 18-12. Junior Varsity prevailed 36-32, and Varsity won by a score of 66-52.
Continue reading »


*
Mary Buchinger Bodwell, president of the New England Poetry, published her first poem in Somerville's literary magazine Ibbetson Street. Robert Pinsky (former U.S. Poet) and Mike Ansara (founder of the Massachusetts Poetry Festival) have used adjectives like "impressive" and "distinguished" in describing this literary journal. Sam Cornish (former Boston Poet Laureate) opined about the press, "Ibbetson Press books are as varied and more provocative than most publications of poetry."
Continue reading »

*
Lawrence Kessenich won the 2010 Strokestown International Poetry Prize. His poetry has been published in Sewanee Review, Atlanta Review, Poetry Ireland Review and many other magazines. He has two poetry chapbooks, Pearland Strange News, and two full-length poetry books, Before Whose Glory and Age of Wonders. Three of his poems were nominated for Pushcart Prizes and three read on Writer's Almanac. Kessenich has also published essays, including one read on NPR's This I Believe, and had short plays produced at festivals in Boston, New York and Durango, Colorado. His first novel, Cinnamon Girl, was published in September 2016. His latest book of poetry is titled Pearl.
Continue reading »
Arrests:

*
Alam Deoliveira, of 221 London St., East Boston, February 13, 1:06 a.m., arrested at Glen St. on warrant charges of failure to stop or yield and operation of a motor vehicle with a suspended license.
Jeffrey Solomon, of 1370 Broadway, February 13, 5:39 p.m., arrested at home on warrant charges of conspiracy and shoplifting over $100 by concealing merchandise.
Continue reading »