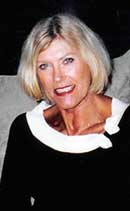 Maxine C. Faulkner     May 9, 1936 – August 20, 2017
FAULKNER, Maxine C. (Lovell) – 81, Of Lexington, August 20, 2017. Beloved wife of 52 years to Burton F. Faulkner, Jr. Loving mother of Sherry A. Ciardi and her husband Mark of Winchester, Jennifer L. Faulkner and her husband Scott Busnach of Reading. Dear sister of Marilyn Burke and her husband Leo of Bangor, Maine. Devoted grandmother of Ryann and Sydney Ciardi, Arianna and Scott Busnach, Jr.
Continue reading »
Arrests:
Claudio Sousa, of 92 Central St., August 14, 8:21 p.m., arrested at home on warrant charges of uninsured motor vehicle or trailer and operation of a motor vehicle with a suspended registration.
Jeremy Lentz, of 128 Front St., Weymouth, August 15, 4:51 p.m., arrested at Meacham Rd. on a warrant charge of trespassing.
Continue reading »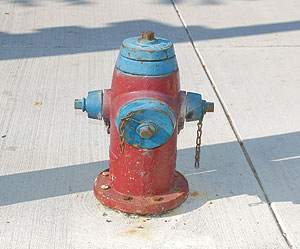 The Somerville Fire Department will begin the annual inspection of all fire hydrants on Monday, August 21, 2017 and conclude on Saturday, September 1, 2017. This procedure requires the flushing of water from the hydrants as well as a check of the mechanical operation of the hydrant. The inspection/testing program will take approximately two weeks to complete.
Continue reading »
Photo  courtesy of Mr. Mario Sousa.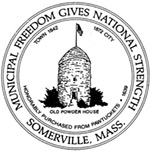 The Community Preservation Committee is made up of Somerville residents who set the priorities for approximately $2 million in Community Preservation Act (CPA) funds each year and recommend which projects should be funded to the Board of Aldermen. A general public seat is opening on the committee on January 1, 2018, and Somervillians are invited to share feedback on the applicants' qualifications, which can be found at www.somervillema.gov/CPA. Email feedback to City CPA Manager Kristen Stelljes atkstelljes@somervillema.gov by Tuesday, August 29.
Continue reading »
By Nathan Lamb
Want to make a difference in our community by providing empathic listening and spiritual support for elderly and disabled people who are having difficulty coping with loss of purpose, grief, loneliness, illness, and other challenges? The Spiritual Caregiver Program at Somerville-Cambridge Elder Services (SCES) might be for you!
Continue reading »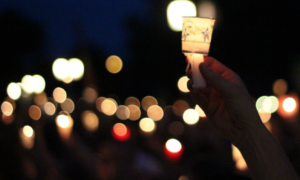 In the wake of recent events, it is important to understand that racism, bigotry and hatred are still very much alive in this country. The Somerville Media Center community extends its thoughts and sympathies to the families that were devastated by these acts of terror. These ghastly hostilities will not be tolerated and can only be prevented through action.
Continue reading »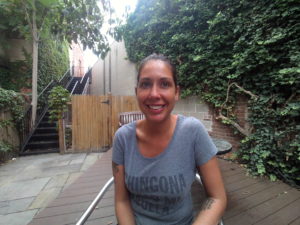 By Doug Holder
Melissa Castillo-Garsow is a Mexican- American writer, poet and scholar currently completing a postdoctoral fellowship
at Harvard University's Charles Warren Center for Studies in American History. She received her PhD in American Studies and African American Studies from Yale University in 2017 during which she focused on new ways of looking at migration, ethnicity, race and gender in the US via both scholarly and creative interventions in the fields of Latin@, Latin American, American and African American Studies. Her dissertation, "A Mexican State of Mind: New York City and the New Borderlands of Culture" establishes a dialogue between African American and Borderlands studies by considering the recent history of Mexican migration to New York within the context of a much longer history of black and brown laboring bodies. 
Continue reading »
Dear Editor,
(The opinions and views expressed in the commentaries and letters to the Editor of The Somerville Times belong solely to the authors and do not reflect the views or opinions of The Somerville Times, its staff or publishers)
There is a saying "you get what you pay for", but in the case of your utility bill that sadly isn't true. In Massachusetts, utilities bill you not just for the gas you use, but the gas leaked into the air from the old and ailing pipelines. There are over 16,000 pipeline leaks in Massachusetts, over 200 in Somerville alone. Residents of Massachusetts currently pay an estimated $90 million each year for gas that they never receive.
Continue reading »