By Mayor Joseph A. Curtatone
(The opinions and views expressed in the commentaries and letters to the Editor of The Somerville Times belong solely to the authors and do not reflect the views or opinions of The Somerville Times, its staff or publishers)
One of the central goals for our proposed zoning overhaul is to create more attainable housing here in Somerville. It's no secret that the cost of housing in our city, like all of greater Boston, continues to rise. It puts enormous stress on our lower- and middle-income residents. Young families are struggling to buy homes that would allow them to raise their children in our community. Seniors are stretched to stay in the community where they've lived most of their lives. Many renters find themselves barely able to keep up with annual increases.

Continue reading »
By Tom Bannister
Major James Marques, a lifelong resident of Somerville, is about to become Lieutenant Colonel James Marques.
It has been five years since Marques has been last deployed overseas. In 2011, he returned from Afghanistan. Prior to that, he had been deployed twice to Iraq, once in 2005 and once in 2008. He was a Logistics Officer when he started, turned to Civil Affairs, and is now in a Training Unit with the 75th Training Command in Newport, Rhode Island.

Continue reading »
By Charles Lane
On July 10, two Somerville residents captured a bronze medal at the Bay State Games with the Metro girl's hockey team. Kaleigh Conte (Phillips Exeter) and Shannon Higgins (Somerville High) helped lead the Metro team to 7-3 victory over the Southeast/Coastal team in the bronze medal game.

Continue reading »
By Josie Grove
Short-term vacation rentals have proliferated in recent years, thanks to sites like Airbnb, which boasts hundreds of vacation apartments and rooms in Somerville. Airbnb handles payments between guests and hosts, but it has cut the state and municipalities out of the deal, and skirts the regulations governing hotels. Legislation on Beacon Hill could change the equation, and Somerville's board of aldermen is considering how to regulate the short-term rental market.

Continue reading »
~Photos by Claudia Ferro
Presented by the Somerville Arts Council, ArtBeat took place last weekend in Somerville's Davis Square.
This is one of the area's largest and most innovative arts festivals, with over a dozen bands, dance troupes, 75 craft vendors, food, and all-age activities.


Continue reading »
Cambridge Community Television (CCTV) and Somerville Community Access Television (SCATV) this Thursday night will hold a candidates' debate will be held, beginning at 6:00 p.m. The first one is for the 2nd Middlesex Senate District and the second one is for the 27th Middlesex Representative District. The debate will be held over at the Cambridge studio, 438 Massachusetts Avenue, and will be between incumbent State Senator Pat Jehlen and challenger, Cambridge City Councilor Leland Cheung. Following the Senate race debate, there will be another one between incumbent State Representative Tim Toomey and Mike Connolly, beginning at approximately 7:30 p.m. The debate will be produced and moderated by Joe Lynch of SCATV. The panelists will be from Somerville, Medford and Cambridge.

Continue reading »

'Villens United by Chris Haskell
(The opinions and views expressed in the commentaries and letters to the Editor of The Somerville Times belong solely to the authors and do not reflect the views or opinions of The Somerville Times, its staff or publishers)
Black lives matter. Blue lives matter. ALL LIVES MATTER…
Over the last few weeks the media has been flooded with horrible images of innocent black men and innocent police officers being gunned down. While there is justifiable anger on both sides of this senseless violence, there are those in the media who are carelessly fanning the flames of rage and ignorance to push their own agenda. Instead of trying to shine a light on the problem and help unify our country they choose only to blame and further divide. Unfortunately one such media outlet is The Somerville News Weekly.

Continue reading »
By Jim Clark
On Sunday, July 17, at approximately 10:00 p.m. a Transit Police officer assigned to the North District received a radio call to respond to the Kendall Square MBTA station to investigate a possible assault.

Continue reading »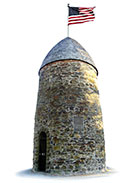 It's kind of crazy how certain trends take off like wildfire and consume the world's time and attention, to the point where it becomes big news and suddenly everyone's talking about it.
Barely even two weeks old, the Pokémon GO game app phenomenon has probably set records for the speed at which it spread in usage and popularity among those who have gotten "the bug."

Continue reading »

Eagle Feathers #108 – The Memory of a Lifetime

By Bob (Monty) Doherty
It was March 8, 1862. The location was near the mouth of the James River at Hampton Roads, Virginia. The Civil War was then raging, and the Union Navy commanded this position in order to protect Washington, D.C.

Continue reading »