(The opinions and views expressed in the commentaries and letters to the Editor of The Somerville Times belong solely to the authors and do not reflect the views or opinions of The Somerville Times, its staff or publishers)
I'm writing to urge the Board of Aldermen to approve Somerville's $50 million funding of the Green Line Extension. Financial analysis of the bond issue is complex, and I can't begin to offer an opinion on it. I think we have to have faith that our city and legislative delegation have negotiated the best deal that we get in order to have the GLX go forward. We need to remember that there are some in the Baker Administration which would be extremely happy to cancel the project using our indecision or lack of approval of this as an excuse.
Continue reading »
December 8 deadline for approval

*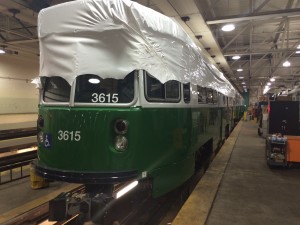 On Thursday, the Somerville Board of Alderman will convene to deliberate the appropriation of City funds to close budget gaps in the long-anticipated Green Line Extension project.  The meeting is scheduled on the eve of the deadline to notify state authorities as to whether the City of Somerville will dedicate $50 million towards the project. The commitment that the Board will vote on is critical to closing the project budget gap and to receiving affirmation from the Federal Transit Administration that the project will receive $1 billion from a New Starts grant.
Continue reading »
By Joe Ruvido
A meeting regarding a proposed Medical Marijuana dispensary in Davis Square was held at the Community Baptist Church on Monday, November 28.
Garden Remedies, which opened their first dispensary in Newton 2 weeks ago, hopes to occupy the soon-to-be vacant Family Dollar on Elm Street. After this and an additional public hearing about their plans for the dispensary, Garden Remedies will have to apply for permits under city zoning law.
Continue reading »
By Jim Clark
A devastating fire that broke out in a warehouse in Oakland, CA, last Friday has reportedly taken the lives of at least 36 victims, including that of 28-year-old Micah Danemayer, who grew up in Somerville.
Danemayer was reportedly projecting videos during an unlicensed electronic music concert in the building, dubbed "The Ghost Ship," when the fatal blaze started.
Continue reading »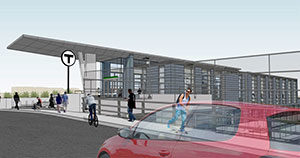 By Joe Ruvido
At a special meeting on Thursday December 1, The Board of Aldermen heard the mayor's in-depth financial analysis of the Green Line Extension (GLX) project. According to the facts presented, Somerville needs to approve a $50M contribution to the project by December 8.
Continue reading »
On Saturday, December 10, 11:00 a.m. to 4:00 p.m. Union Square Main Streets is once again partnering with local businesses to bring you their second annual Union Square Holiday Stroll. They will be building on the success of last year's inaugural Holiday Stroll with great festive offerings from local businesses, live music, a visit from Santa, a Holiday Display Contest and access to over 60 vendors.
Continue reading »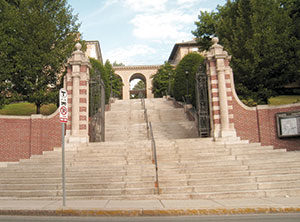 By Jim Clark
Claims of sexual misconduct and inappropriate hazing at Tufts University fraternities have caused school administrators to call a halt to all social activities among fraternity members for the time being.
An article published in last month's Tufts Observer detailed a student's experiences while being "rushed" through an unnamed fraternity's initiation process.
Continue reading »