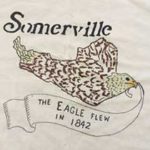 Eagle Feathers #142 – Miracle on the Mystic

By Bob (Monty) Doherty
It was 1630 when John Winthrop led an odyssey of 700 people on eleven ships from England to the shores of Massachusetts. They were in search of religious and civil freedom. John was appointed their first leader.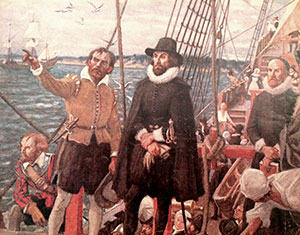 His first residence in America was a six-hundred acre royal grant along the Mystic River. The site was named Ten Hills Farm, noting the elevations found there. It was here that he launched the first ship built in Massachusetts, the Blessing of the Bay. She was originally used for exploration and trading and later was armed to battle pirates. The "Blessing" was the architect of America's first Coast Guard.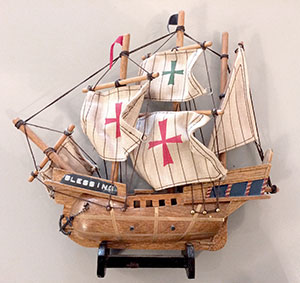 Winthrop was a religious, well-educated lawyer. Gifted in governmental affairs, he became the foremost political guide in the Bay State Colony. Over a span of twenty years from 1629 to 1649, he was Governor for twelve of them. During that time, he accomplished many tasks while his character remained unblemished.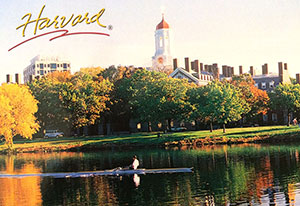 In 1636, he chaired the board that established Harvard College. Early in 1643, he was instrumental in forming the United Colonies of New England and served as its president until his death in 1649. As Governor in 1638, he granted the charter organizing the first Military Company of Massachusetts. It is the oldest in the nation and is known as the Ancient and Honorable Artillery Company of Massachusetts. Today, it serves as the honor guard to the governor of Massachusetts. His son, John, Jr., followed in his footsteps and became Governor of Connecticut.
Known as the Winthrop papers, his writings have become the central source for the history of New England chronicling the early years from 1629 to 1649.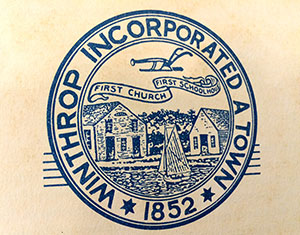 Through the years and across the country, he has become an overlooked founding father, but not in his Massachusetts. He was the admiral of the great Massachusetts migration, and his memory is anchored here at Fort Winthrop, Governors Island and the town of Winthrop. Statues in Boston's Back Bay and Cambridge capture his image and Harvard University's impressive Winthrop House brandishes his Coat of Arms. Boston's first steel-framed skyscraper, the nine-story Winthrop building on Water Street, was built in 1894. Today, the largest proposed building in Boston is the Winthrop Square Tower; and if built, it will be the capital's second tallest.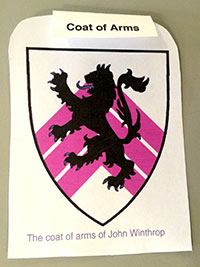 In Somerville, reminders that reflect his memory are Governor Winthrop Road, Puritan Road, and the Blessing of the Bay Boathouse. Also, McGrath Highway was once known as Winthrop Avenue. It has been nearly four centuries since Governor John Winthrop planted an acorn at Ten Hills that grew the infant Bay State Colony into the mighty oak of Massachusetts and New England … Let's not forget him.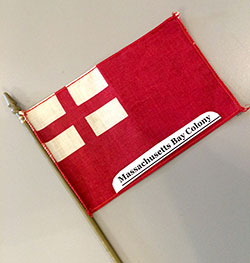 1 Response » to "The Somerville Times Historical Fact of the Week – November 29"