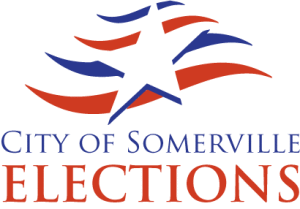 On Tuesday, September 19, 2017, voters will cast their ballots in a Preliminary Election for the offices of Mayor of Somerville and School Committee Member in Ward 1. The Somerville Times asked each of the qualified candidates to describe why they would be the best choice for the office they are running for and what specific policies they would advocate or implement in that position, along with a bio if they choose to include one. Their responses are presented here in alphabetical order based on their last names, beginning with the Office of Mayor, followed by School Committee Member in Ward 1.
For the Office of Mayor:

*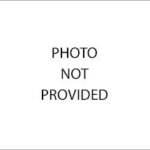 Kenneth C. Van Buskirk III
Candidate Statement: Kenneth C. Van Buskirk III Candidate for Mayor City of Somerville
I believe that I am the best choice for Mayor among the three candidates on the ballot for the Preliminary Election to be held on September 19, 2017. I have been involved in Somerville city politics for the past 10 years in my work for the Progressive Democrats of Somerville. In that time frame, I have seen up close how our city government operates under the Curtatone Administration and why urgent reforms are needed. In 2013 I decided that the time had come for me to step up to the plate and run for a campaign-related position in the Progressive Democrats of Somerville. I was nominated for a position as Campaign Co-Chair and elected by my fellow Progressive Democrats. In 2013 I worked on campaigns and helped 3 new Progressive candidates get elected to Somerville's Board of Aldermen. The following year, 2014, again as Campaign Co-Chair, I helped Christine Barber get elected to the 34th Middlesex District seat in the Massachusetts House of Representatives.
I am running for Mayor because I cannot stand by while my fellow Somerville residents are subjected to harmful policies implemented by a Mayor who defies our democratic process. All of my life has been spent around people in politics and government employment. Growing up around such people has enabled me to understand the inner workings of our government and how to make it deliver for the people it was meant to serve. I want to preserve Somerville as a community. I want every person who lives in our city to feel that they belong here, that they have a place in it. I don't want anyone to feel that they are being pushed out. And i want to make it possible for former Somerville residents to return to our city. I consider our ex-Somervillians to be just as much a part of our community as if they had never left.
Part B: Specific policies you would advocate or implement
1) I want to make Somerville's City government more honest and democratic.
2) Reform of our Property Tax system: I want to get Tufts University and other large corporations to pay their fair share of taxes. With the increased revenue from these sources. I will implement a citywide property tax reduction for homeowners and residential property owners.
3) I want to give our city residents a greater voice in the real estate development process.
4) I want to restore collective bargaining rights to our city's employees.
Part C: Candidate Bio
I was born in Ft. Devens, Massachusetts. My father was a U.S. Army officer and my mother was trained as a teacher. I grew up mostly in Cornwall, NY. I received a B.S. in Business Administration from the State University of New York at Albany. Kibbutz Volunteer: Sdot Yam and Ramat HaKovesh. After graduating from college I worked in New York City in a variety of accounting jobs. Completed a program in Real Estate at New York University. Completed a program in Paralegal Studies at New York University. After leaving New York, I worked in the fundraising industry in Washington, D.C. and here in Massachusetts. I have lived in Somerville for the past 12 years. I have lived in Ward 3 for the past 10 years.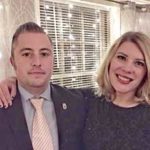 Payton Corbett
Payton Corbett is running for Mayor because city government should work for all of Somerville's residents – not just the select few insiders. He knows that our city is facing tough challenges, and he's ready to act boldly to ensure that Somerville's working families aren't left behind.
The son of a truck driver and a nurse, service to others runs through Payton's family. His mother worked as a hospice nurse for nearly 30 years, caring for patients in their final days. His father, a truck driver, was active in little league baseball and other youth sports, helping kids stay out of trouble and teaching teamwork. His sister Erin works as a social worker for a youth services department, and his sister Tara is a youth worker on Nantucket. Payton's wife, Jenny, works at Harvard University as a collection curator.
Payton is a 34-year old Teamster who has spent his entire adult life living in Somerville. He has lived out his commitment to the community through his extensive service to his local union. As an elected officer and steward in his union, Payton has gained valuable experience negotiating contracts, helping resolve grievances, and leading his sisters and brothers through a complex and evolving economy. These are all skills that have helped prepare Payton to serve all people of Somerville with professionalism and principle.
Payton knows that Somerville has become a more livable cities in many ways, but in recent years disturbing trends have taken hold. The mutually-reinforcing problems of runaway development and soaring costs of living have started to make Somerville a city where SOME, but not ALL, can afford to live, work, and raise a family. Unfortunately, while Mayor Curtatone has sought headlines for his resistance to the Trump agenda (for which he deserves credit), he has worked to put in place policies that make Somerville prohibitively expensive to many who call it home. Payton knows the pressure of development and pricing firsthand- the apartment he and his wife share in East Somerville is being developed into nine condos, and Payton wants to bring new leadership and policies to City Hall to help his neighbors who are in the same situation as he is.
Somerville needs to make a concrete plan to ensure that working families can afford to live here. Payton will work to create a pathway to home ownership for middle and low income residents. Payton knows this is a reasonable and attainable goal – but it won't be realized by encouraging connected Big Developers to build luxury housing on every street corner. Communities all over this country have found innovative and progressive ways to deal with the housing crisis. New leaders can find developers, investors, and non-profits, who want to be good partners with this community.
As Mayor, Payton will work to protect our most vulnerable: seniors on fixed incomes who are struggling to keep up with their ever-increasing tax burden, and immigrants unfairly targeted by the federal administration.
A Payton Corbett administration will treat our hardest working city employees with the respect they deserve. Morale among city employees is at an all-time low. A majority of our municipal unions are without contracts, and many workers are paid 12 – 16% below workers in other comparable cities.
With Somerville families facing some of the most serious challenges they have seen in decades, it's time for a mayor who stands up for the very people who contribute to making our city such a desirable place to live, work and raise a family.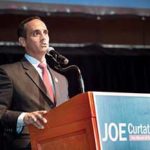 Joseph A. Curtatone
I got into politics because I believed in the strength of our community. When I was growing up in Somerville, people from outside the city looked down on us. That was because, for a long time, our city leaders were not as good as the people they represented. We were a diverse, hard-working community where people believed everyone deserves a fair shot and that everyone should be treated with dignity. We had tight-knit neighborhoods and residents loved to turn out for civic events.
People from other cities and towns would be a bit confused when we'd boast about being from Somerville because they couldn't see the core values that made us such a strong community. We were just people from a place they drove past on their way to somewhere else.
My goal as a mayor for the past 14 years, and as an alderman for 8 years before that, has been to represent those values, to put our community first. My job isn't about being an executive or a manager. I do those things, but my primary focus is on channeling the values of our community.
When we bring people in Somerville together we can accomplish great things. We rebuilt Assembly Square. We're turning the Green Line extension into a reality. We're upgrading Somerville High School to educate our children as we get deeper into the 21st century. We put together a collective vision for our city that includes 125 acres of open space, 9,000 new housing units and transforming our old industrial areas into thriving new commercial districts.
All of that is the product of people in Somerville coming together with the goal of making our city a great place to live, work, play and raise a family. Everybody raves about Somerville these days. That's because they can finally see what Somerville in action looks like. We put our values front and center.
That is how we achieved a flourishing urban school district, a booming local economy, and the lowest crime rate in city history. That is why we stand up to proudly proclaim ourselves a sanctuary city, because we believe in bringing families together, not in tearing them apart. That is why we're going to be carbon-neutral by 2050.
With all this success, we can't lose our soul, and that's why our community has taken bold steps to keep Somerville affordable. We've passed a 20% affordable housing ordinance that will generate hundreds of affordable units, increased fees on commercial developers to pay for a jobs trust that will give residents the skills they need to make an authentic choice about where they want to live, and passed the state's highest residential property tax exemption – 35% – to relieve some of the pressure rising property values puts on home-owners.
Somerville needs to go further to increase opportunities to stay and flourish in Somerville. That is why I'm committed to passing a 1% transfer fee that targets real estate speculation in Somerville, not long-term home-owners, and provides revenue to pay for programs that provide affordable housing. We also need to change the zoning rules in our city, because our zoning forbids building anything that looks like Somerville in Somerville. Passing comprehensive zoning reform gets us the open space, commercial growth, and new housing – middle income as well as affordable – that our city needs.
All I've ever done is seek to represent the strength and inherent goodness of the people of Somerville. It has been the honor of a lifetime and I look forward to serving this All-America city in the future. We have put our community first and it's made all the difference.
For the Office of School Committee Member in Ward 1: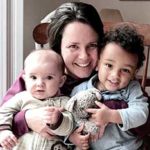 Emily Ackman
My name is Emily Ackman and I am running for School Committee in Ward One. I have built my career as an educator involved at all levels of education and school policy, and am eager to use my skills and experience to serve the students and families of Ward One, and all of Somerville.
I started in education by teaching preschool, which is where my belief in strong public pre-k programs is rooted. But most of my teaching career was spent as an elementary school teacher in the first and second grade. After that, I ran an afterschool program, where I had to provide education support classes for kids from kindergarten to eighth grade. The whole time I was doing this, I was also in graduate school, learning about better ways to support my students, and serving as a university lecturer, training a new generation of teachers.
As a teacher, I experienced how policies that were created without any input from educators had negative impacts on life in the classroom. This experience prompted me to get a PhD in Education Policy and get into state level education policy work, where I thought I could have more of a positive impact on schools. While I built many strong relationships working at the Massachusetts Department of Elementary and Secondary Education, I knew that my single contribution did not have the positive impact I was hoping for. After that, I went on to be the Title I and Grants Director for Framingham Public Schools, and then worked with district and school leaders on implementing high quality summer reading programs through the Harvard Graduate School of Education. Through these professional experiences I learned that my skills and expertise could actually have a positive impact, serving students and families at the district level.
Somerville Public Schools have improved over the past decade, but there is a lot that still needs to be done to make sure we are meeting the needs of all of our students. All kids need a strong start, which is why I would like to see free pre-k made available to all families in Somerville. We also need to be preparing our students for an ever-changing economy, which is why I support teaching 21st Century skills, like coding, to all students, as well as teaching financial literacy starting in elementary school.
I love Somerville, and especially my neighborhood of East Somerville. Knowing that I can put my experience and skill set in education policy to work to serve this community is why I am running for school committee. I am invested in our Ward and our city. I have volunteered with the Next Wave/Full Circle School, and I am currently on the Board of Directors of East Somerville Main Streets. My husband and I own our home here, where we are raising our two young children who we plan to send to East Somerville Community School. I am asking for your vote in the primary on September 19. If you want more information about me and my campaign, please check out my campaign website, emilyackman.com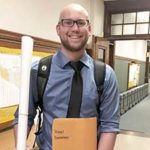 Guillermo Hamlin
Hello Somerville,
The preliminary election on Sept. 19th is quickly approaching, and we need to settle who gets nominated to the municipal election on Nov. 7th. Due to outgoing Ward 1 School Committee member Steve Roix, our district requires that we set the course for new leadership. I'm running for this open seat because as an involved member of my community, it is clear that children and their families overcome obstacles every day and persevere despite lingering challenges. I'm convicted to address these families with the care and compassion they need because back when I was as an immigrant student, I required it. I began my activism in the city of Somerville with my friends and neighbors addressing its shortage of affordable housing and disparities in responding to constituent matters in Ward 1 (no inclusionary zoning enforcement – contract, instead of union labor in Assembly Row, increasing property taxes with no explicit relief for working families with children in the public schools, not capturing Somerville's income & cultural diversity). We stood together because it is how we were able to fight back.
This open seat presents the opportunity to be more accountable, more innovative, and more accessible. I intend to secure educational justice through direct democracy. I hoped to accomplish this not by myself, but with organizations to build coalitions with our families, residents, and students to affect lasting change for our students; I will work to promote transparency in our public deliberations; Negotiate more time for parents during parent-teacher conferences. Contain as much costs from the new high school as possible; Hold community meetings in Spanish, while coordinating to expand translation services.
However, these things won't get done unless we organize parents, youth, and neighbors toward passing resolutions, ordinances for more educational equity, transparency, and innovation needed in Somerville Public Schools. I have brought change to East Somerville before. As your Ward 1 School Committee member, I plan on canvassing my neighbors as regularly as I am during this contested campaign; gathering as much data as possible to persuade the Mayor to follow our lead with policies improving our outputs, feedback loops, and responsive constituent service to all those enrolled in Somerville Public Schools. While meeting the out of school needs of our families through outreach and community led collaboration with universities, local orgs, businesses, and churches.
If you live in Ward 1, I respectfully ask for your vote. Please vote Guillermo for Ward 1 School Committee, because our children need proven leadership to secure educational justice.
Guillermo is the Volunteer & Outreach Coordinator at MATV, Malden's Media Center. He also sits on the Board of Directors at the Somerville Media Center & CAAS. He lives on Myrtle St and can be reached at gshamlin89@gmail.com
You can find more info about the campaign on Facebook:www.facebook.com/gshamlinforward1/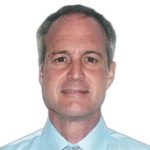 Kenneth Salvato
Hello,
My name is Kenneth Salvato. I am a lifelong resident of East Somerville. I have attended the Somerville public schools and I have been active in the past elections for over 26 years. My objective wasn't the same at that time and the outcome was not what I expected, however, it did create a new direction for me. It has influenced my decision to become a candidate for Ward 1 School Committee. It became obvious to me what I was truly seeking, what our community needed. It wasn't something that I thought about overnight. It has been a desire, willingness that I think about daily. My decision to become a candidate for Ward 1 School Committee is now instilled within me. I am ready and looking forward to sharing it with you, our community. I care about our schools and our children. I am a familiar face, a reckoned voice and a friend. I will continue this journey and I am inviting you and your children to join me. I have created a 5 Point Plan. I am continuously working on and committed to follow. I have created a new path, new goals and a stronger desire but my commitment to my 5 Point plan reminds the same:
My 5 Point plan consists of: # 1: Homework clubs: Homework clubs which will help to reinforce academic skills, by teaching the students the value of a good education and provide them with the support and tools to succeed in academics. # 2: For students who are experiencing learning barriers due to the fact that English is not their primary language. I would research successful programs in other school districts and implement a Model State of the Art program in our schools to address the unique challenges of these students. # 3: Teen workshops: I have been developing these workshops since the 2015 elections. I begin working closely with many of our surrounding retail stores by creating a partnership with these businesses to help students secure a part-time work experience exposing them to possible career paths. # 4: Anti-tobacco and Drug meetings: By creating a committee to establish the best practices in the profession to address this need and to locally build a program that will effectively focus on these issues and curb the epidemic of the drug and alcohol use in our community. I would provide transportation for our children with help by their parents and bring them to safety where they can obtain professional help. # 5: Bullying: It is a serious problem, not only in our schools and playgrounds but also in our community. I am committed to develop an anti-bully program, "BE a BUDDY NOT a BULLY". I have talked to many parents and there was much concern surrounding this topic. I will work very closely with the families involved and help develop this program using knowledge and compassion.
I am the only candidate that plans to take a $ 5000.00 pay cut to help fund and establish my 5 Point plan. I've challenged other incumbents to join me, but I still stand alone. I am running a campaign based on commitment and dedication. I am not backed by other politicians. I am solely funded and I am someone who has been there along. We need someone who is dedicated, someone determined. That someone is me, Kenneth Salvato.
I am very open to ideas and look forward to working with the families of Ward 1. I look forward to earning your vote on September 19 and Nov 7.
Thank you and God Bless.
6 Responses to "Meet the Candidates: Preliminary Election 2017"