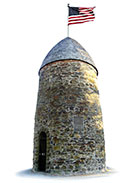 Competition is great, especially for politicians. It brings forth debate on the real issues, and we shouldn't elect an Emperor. But the current mayor's challengers don't even come close to being qualified to run pet shop, let alone a city of 78K people with budget of over $200 million, and a city work force of 1000 plus.
We feel that Joe Curtatone, in spite of some of his political stands, has done a fantastic job for Somerville. Just look, we're not called Slumerville anymore.
We are a city of destination. Look at what the mayor did to carve out and make sure of what Assembly Square was going to look like today. A far cry from when he took office and the old mall was virtually non-existent.
Davis square has constantly improved under his leadership. The Green Line is finally coming to Union Square, and he's making sure that it is going to be another destination point.
He has given us the 35% residential exemption for owner occupied properties. He has made all the city departments come up to date. This is the best city for emergency services during snow storms, hands down. He brought in and created 311 so that all residents can call one line and get things done by the city. He started twice-a-year ward updates on what is going on in the city through the ResiStat meetings, open to anyone in the public.
From the many things that the mayor has done for Somerville to this day, many new people moving to Boston look to Somerville as a place to work and live. His efforts with the various city departments and in particular the Board of Alderman have been tireless, working closely to bring Somerville out of the age of gangsta, midnight fires, stolen car capital of Massachusetts, run down properties, abandoned factories, and many other things he's done to improve the quality of life for the residents of our city.
He's done much for Somerville throughout his tenure as mayor, yet there is so much more to do. We need him leading the city for the next two years. Again, although we're happy he has competition, his present opponents – in light of their own resumes and work histories – are not equipped to run our city.
Joseph Curtatone deserves to be re-elected mayor. We support his re-election.
1 Response » to "Our View of the Times – September 13"