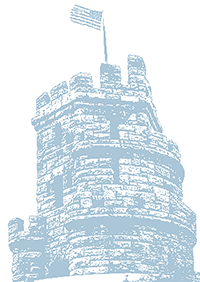 Application materials for this year's Community Preservation Act (CPA) funds as well as the FY18 Community Preservation Plan, which sets the funding allocations and priorities for the year, are now available.
Up to $2.3 million is available for projects that preserve Somerville's historic resources and expand and improve our parks and recreation land, including $710,000 earmarked for open space acquisition. The City invites residents, organizations, and businesses to submit eligibility determination forms to see if they qualify for the funding.
This year, as in the past, a minimum of 15 percent of total funds will go towards historic preservation and open space/recreation land projects each while a minimum of 45 percent of the funds will be earmarked for affordable housing projects. This year the Committee also added a priority to support the diversity of Somerville. The Somerville Affordable Housing Trust Fund will release the application materials for affordable housing projects later this year and will have up to $1.1 million available for projects.
Application materials and the FY18 Community Preservation Plan are available at www.somervillema.gov/cpa under the Apply for CPA Funding tab. Interested applicants must submit their eligibility determination forms by Wednesday, September 20, at 5 p.m. to City CPA Manager Kristen Stelljes at kstelljes@somervillema.gov. Applicants who are unsure of their proposal's eligibility or have other questions may contact her via email or by phone at 617-625-6600 x2107.
A pre-application workshop was offered this year and prospective applicants were strongly encouraged to attend in order to learn more about the application process on August 15.  A video of the workshop will be posted online for those who were not able to attend in person.
The Committee will contact applicants by late September to let them know whether their proposal is eligible for CPA funding and can enter the full application process.
For more information on the CPA, sign up for the CPA Email Newsletter by visiting the City's website at www.somervillema.gov/cpa and clicking "Sign Up Now for CPA News."