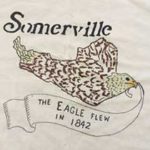 Eagle Feathers #135 – Middlesex

By Bob (Monty) Doherty
Twenty years ago, on July 11, 1997, the Massachusetts State Legislature abolished Middlesex County as a government entity with the exception of the Registry of Deeds and the Sheriff's Office. Between then and 2000 during cost-cutting measures, seven other counties were similarly affected. Today, historic Middlesex continues but is primarily distinguished by its boundaries.
In 1643, Middlesex became one of the first three counties incorporated in Massachusetts. Names were selected after English counties of the same name. Comparing it to London and to Boston, these two historic cities were surrounded by Essex County, Suffolk County, Middlesex County and later Norfolk County. Eventually, the number of Massachusetts' counties would total fourteen. Middlesex County is the largest in population in Massachusetts and New England. It embraces 54 cities and towns.
Until 1842 Somerville was part of Charlestown, which was officially settled in 1629. She was born on the 4th of July!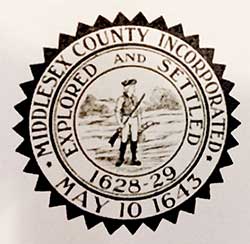 Charlestown annexed herself to Boston in 1874, thereby leaving Middlesex County and becoming part of Suffolk County.
New Englanders brought their customs across the sea. This included naming their settlements after England's towns and cities. If a map of England and New England were draped across each other, the comparison would be startling. Today the City of Somerville is the oldest daughter of Charlestown and is not only the most densely populated in Middlesex County but also in Massachusetts and New England. She has many reminders of her connections with old Middlesex.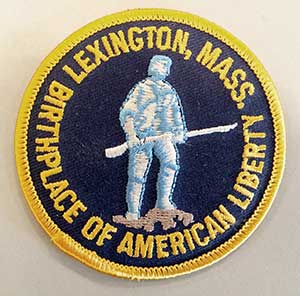 • Somerville was part of Charlestown, which was the oldest town in Middlesex County before annexing to Boston.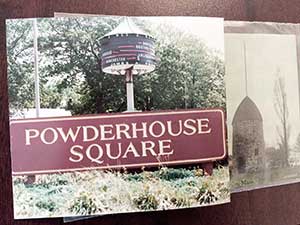 • After the British attack on the Powder House on September 1, 1774, the county turned out in force. The existing militia trained only one day per month. After this event, armed at all times, they began training as Minutemen three times a week. Eight months later at Lexington, the sons of Middlesex proved their worth.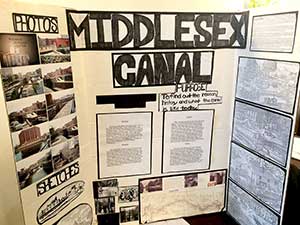 • For fifty years beginning in 1803, the Middlesex Canal's historic Concord River's waters flowed through Somerville. Today, the Lowell campus of Middlesex Community College sits near its source.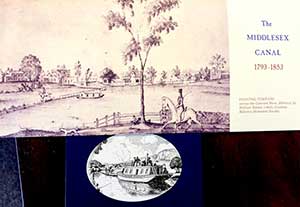 • When Somerville was part of Charlestown, it was the long-time home of America's first millionaire, Elias Hasket Derby. Today, Middlesex County houses more millionaires than any other county in the state.
• Middlesex Avenue makes up part of the northern border of Somerville, while the Middlesex Turnpike, also known as Beacon Street, defines its southern border.
• Today, Somerville's Recreation Commission is housed at 19 Walnut Street, which was originally built as a Middlesex Courthouse. It still proudly displays the county seal above its entrance highlighting a minuteman with his musket and plow.
• Established in 1821, the Middlesex Bleachery and Dye Works on Milk Row, later named Somerville Avenue, was one of the city's earliest businesses.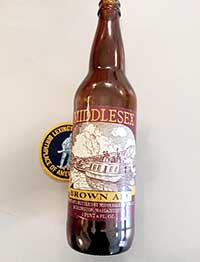 • Davis Square is the home of the Middlesex Federal Savings Bank and has served the people of Somerville since 1890.
• In the 1920's, several West Somerville businessmen unsuccessfully campaigned to change the name of Davis Square to Middlesex Square.
• The eastern edge of Foss Park was known as the Middlesex Fells Parkway before it was renamed McGrath Highway.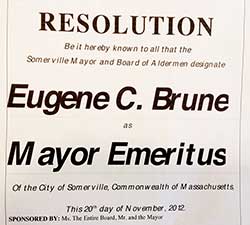 • Mayor Eugene C. Brune worked for 43 years in public service. This included ten years as the 32nd Mayor of Somerville and 24 years as the Middlesex South Registrar of Deeds serving 44 cities and towns. The honor of Mayor Emeritus or "Mayor for Life" was bestowed upon him, and he is the only recipient of this distinction in the history of the City of Somerville. After almost half a century of public service and volunteerism, Mayor Brune merits the honor and respect of the people of historic Middlesex. He is a Minuteman among Minutemen.