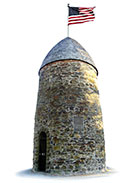 We have to be fair and admit that upgrades and maintenance of our city's infrastructure is important – even more important than our own temporary comfort might wish to allow for.
An obvious case in point the recent Union Square traffic pattern change at Prospect St. and Webster Ave., which was converted to accommodate two-way vehicle and bicycle traffic as a key component of the city's Union Square Early Action project.
According to the city, the project has four primary goals: to relieve vehicle congestion in Union Square, to improve safety and accessibility, perform minor water and sewer utility upgrades, and facilitate a safe, efficient traffic management plan for the upcoming larger sewer separation project scheduled for 2017-2018.
It looks as though this project was well thought out, planned and implemented, in spite of the temporary state of confusion and tension that may have been stirred at the intersection of Prospect and Webster.
Police and other city workers are doing an excellent job of keeping it sorted out and running as smoothly as possible, considering the circumstances. Electronic signage was placed in several key locations in Somerville and in Cambridge, alerting motorists of the upcoming change well ahead of time. After the lane markings were installed and new traffic signals activated, cones, barricades, and police details were put in place to help motorists, bicyclists, and pedestrians get used to the changes and, hopefully, navigate the area without doing damage to property or each other.
We applaud the ongoing efforts to improve and develop the area. We just have to remain patient as it goes along.
1 Response » to "Our View of the Times – August 9"