Eagle Feathers #127 – A Horse With No Name

By Bob (Monty) Doherty
Somerville's Prospect Hill Monument celebrates the raising of America's first flag. It took place on January 1, 1776, and was the 40th birthday of one of General Washington's soldiers. At the time, this new United States trooper had already proven his allegiance to the colonial cause. Eight months before, on the eve of April 19th on a daring midnight ride through Somerville and beyond, he triggered the American Revolution. His name was Paul Revere and the trail he and his horse left across this city that night was far reaching.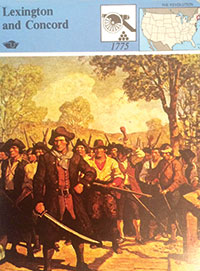 A stone tablet in front of the Holiday Inn on Washington Street marks the spot where he narrowly escaped a trap set by the British cavalry on that night. He evaded the ambush by changing his direction, riding over Winter Hill to Broadway and Main Street and on to the town of Lexington. Today on Winter Hill, this is the site of Paul Revere Park, the smallest federal park in the nation. President William Howard Taft visited it and spoke in 1910. The park is appropriately encircled by three apartment buildings named the Concord, the Lexington and the Paul Revere. Across the street, Paul Revere Beverage touts the coldest beer in the city.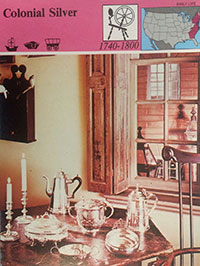 How popular was he? He was a creative silver and coppersmith who worked for American's first millionaire, Elias Haskell Derby of Somerville. He copper sheathed the State House dome in Boston and the hull of the U.S.S. Constitution. He cast bells that are still in existence today. Some are in our own Somerville churches. Today's Paul Revere Road in Arlington Heights and the City of Revere, celebrate him. He is also honored in towns in Minnesota, Missouri and Washington state. Companies such as Charlestown's Revere Sugar and the Revere Silver Company kept his name alive.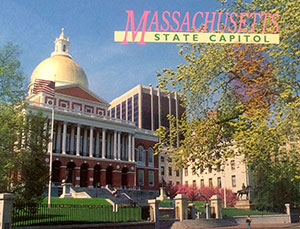 Somerville Statesman, Edward Everett, first brought Paul Revere's ride to notice in his 1825 Lexington oration. Later, Henry Wadsworth Longfellow solidified Revere's fame with his legendary 1860 poem, Paul Revere's Ride.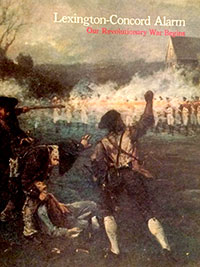 Revere worked for and with his dear friend Dr. and General Joseph Warren, martyr of Bunker Hill. Somerville was almost named after him. Warren's body was identified by Revere who had performed dental work on him. Revere's next born son was named after the hero.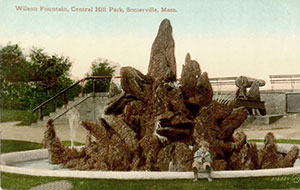 For many years, City Hall concourse was the setting for an unusual looking, rustic fountain called the Wilson Monument. It was constructed of surface rock from Revere's original route in East Somerville that he and his steed traversed. One of Revere's grandsons, Edward Revere Curtis, made Somerville his home. He was born on George Washington's birthday, February 22, in the year 1822 when Boston became a city. He was a popular businessman and Alderman. Curtis Street in Teele Square was named after him. Out of 776 buildings lost in the Great Boston Fire of 1872, his was the last to burn.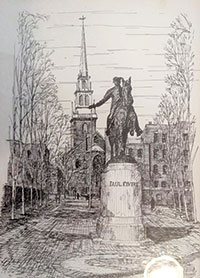 History doesn't officially record the name of Paul Revere' horse. On that historic night, it was borrowed from his friend, Deacon John Larkin, and was nameless. It is known that he was astride the New England bred, Narragansett Pacer mare. This horse and her rider, Paul Revere, successfully spread the word throughout the countryside before the British raid on Lexington. Ironically, one of America's greatest horse races was accomplished on … a horse with no name!