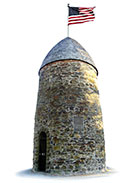 After years of holding our collective breath, it now seems as though we can let out a shared sigh of relief that the on-again/off-again status of the Green Line Extension project is once and for all set for on-again for good.
Last week's news that the Federal Transit Administration has tentatively agreed to approve the funding required to sustain the project through to completion represents the fruits of years of effort to hammer and forge together a workable plan that could be supported by the feds.
State and municipal authorities – including those from our own city – are to be congratulated on their success and thanked for their hard work in bringing the project as far as it has come.
There is still work to be done in finalizing the funding process, and then the real work begins. The same hard work and dedication that has taken us this far needs to be followed throughout the actual construction phase. Diligence must be exercised in seeing to it that the best available contractors and administrators are engaged to bring the GLX to final completion on time, and on budget.
There are those who are less enthusiastic about the GLX than others. They question its practical value and the great expense required to make it happen. On whichever side one stands, it must be recognized that we are now fully committed, so it only stands to reason that we should want it to be the best it can be.