Eagle Feathers #117 – Rail Trails

By Bob (Monty) Doherty
Since 1835 Somerville citizens have been riding trains, trolleys and buses operated under the now Massachusetts Bay Transportation Authority. Popularly called the "T," this system can trace her routes back to the construction of America's first industrial city, Lowell, and its needed link with Boston.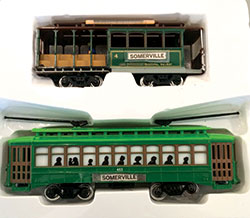 In 1804, the Middlesex Canal, which was used for transportation via boat, froze during the winter months and thus proved impractical. Because of this, the proposed creation of the Boston to Lowell railroad was suggested. Built in 1835, it was the first passenger steam train in New England and still continues today.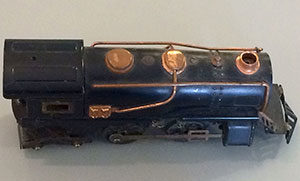 Its rails ran through the length of Somerville transporting such early celebrities as President Andrew Jackson, Senator Davy Crockett, and Congressman Abraham Lincoln. English writer and author of A Christmas Carol, Charles Dickens, rode this line and stopped in Somerville during her inaugural year of 1842. Another railroad first in Somerville was the 1849 original horse-drawn railway that connected Union Square to Harvard College.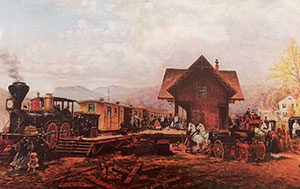 Nowadays, preparation work on the Green Line extension has begun on the Cambridge/Somerville line. It will link Union Square and the length of Somerville to the oldest subway line in the nation. From 1886 to 1894 this area was the mile-long test site of the Meigs Monorail or peg-leg railroad as it was sometimes called. It was a streamlined, futuristic train with modern gadgetry. It worked effectively, but its potential cost alarmed investors and its steam-powered design was abandoned in favor of the electric trolley.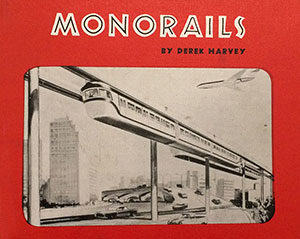 Today the M.B.T.A. has grown to provide public transportation under its authority to 176 cities and towns. It is the oldest in the country covering 3,249 square miles with close to five million riders making it the fifth largest rapid transit system in America. Like a kaleidoscope, with its colors traveling in all directions, she reaches over and under bridges, tunnels, harbors, and highways. Above and below ground, the rails of the nation's oldest subway spread out like out like a colorful umbrella. There is a theme to the complexion of its six main lines.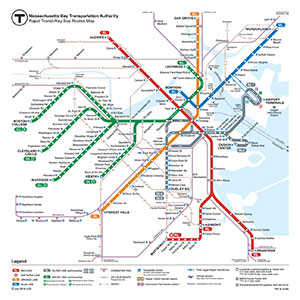 The Red Line, which runs through Davis Square, honors Harvard's crimson color.
The Orange Line, Somerville's most recent stop at Assembly, reminds us of Orange Street and Orange Hall where Boston public transportation first began with stage coaches.
The Blue Line, running under Boston harbor and along the ocean, gets its name from the blue waters.
The Green Line parallels the Frederick Law Olmsted Circle of metropolitan Boston parks, referred to as The Emerald Necklace.
The Purple Line relates to the general color of European transit lines.
The Silver Line is one of the newest and fastest bus transit lines, colored silver for speed.
Even in inclement weather, Somervillians can always find shelter traveling under the rainbow of the T's rails.