Eagle Feathers #112 – A College Town

By Bob (Monty) Doherty
A college is a school of higher learning that grants a Bachelor's Degree in Liberal Arts or Science or both, while a university offers an even higher level of education with teaching and research facilities and awards Master's and Doctoral Degrees.
Massachusetts is home to 114 colleges and universities of higher education with 54 being located within the Route 128 belt. More than most cities, Somerville has certainly had a claim to be called a college town or a university city. She is nestled between three of the most prestigious universities in the country: Tufts University, Harvard University and Massachusetts Institute of Technology.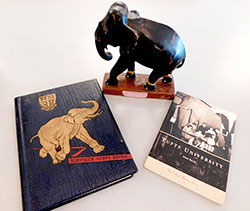 Tufts University owes its name to a Somerville citizen, Charles Tufts, who donated one hundred acres of his Walnut Hill land. His vision was to put a light on its crown, which he did in the form of the college. This was the same year, 1852, that Somerville High School first opened its doors, and the Franklin Institute in Union Square's Franklin Hall began their lecture series.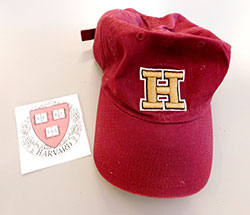 Harvard is the oldest and most prestigious school of higher learning in America. John Winthrop, the first Governor of Massachusetts was in office when the college had its first commencement in 1642. This was two hundred years before the birth of Somerville. His nephew, George Downing, was part of that first class and Downing Street in London is named after him. Winthrop was a resident owner of Somerville's Ten Hills Estate and fought for Harvard's formation. He presided over its Board of Overseers during its first twelve years and helped to keep the school afloat by acquiring state funds and tolls from the Charlestown Ferry. It is often said that other than Cambridge, more Harvard alumni live in Somerville than anywhere else.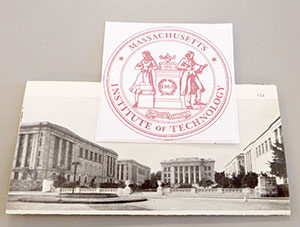 The Massachusetts Institute of Technology has graduated many of America's engineering elite since the school's beginning at the close of the Civil War. Somerville's William "Willy" Nickerson was one of them. A metallurgist by trade, his most notable creation was the Gillette Safety Razor. He became the company's most important employee and its Vice President. He was a generous benefactor to Boston University and became one of its trustees. The university's Nickerson Field is named in his honor.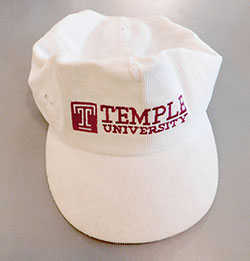 Conwell Street, Conwell Avenue and the former Conwell School were named after a Somerville father and son. Both were editors of the Somerville Journal. Russell, the father, is best known for being the founder and first president of Philadelphia's Temple University. Leon, his son, was the nineteenth mayor of Somerville.
Somerville brothers, Myron and Edmund Fisher, created Fisher College at Winter Hill in 1903. Union Square's Boynton Yards business owner, John Boynton, founded Worcester Polytechnic Institute in 1865.
The Davis Square subway is Somerville's key to opening doors to dozens of additional schools of higher education. She is shaped like an eagle, and her nest is feathered with knowledge from all degrees.