Eagle Feathers #111– Checkmate

By Bob (Monty) Doherty
Chess is thought to be almost as old as civilization itself. This two-person strategy and tactical board game dates back at least fourteen hundred years. Game pieces and game boards survived the ancient world from India, China and Egypt.
Interest in this pastime bridged countries and continents and captured the fascination of monarchs and emperors across the eastern world. It taught military skill and maneuvering and heightened concentration. Trading along the famous silk road brought commerce and exchange to Europe. With this, interest in chess soon followed. In the west, it became known as The Game of Kings or The Royal Game.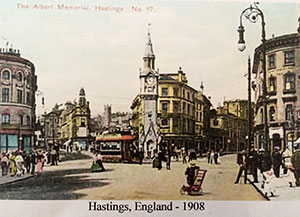 Modern chess is sometimes referred to as Queen Chess, since the game changed in play during the reign of Queen Elizabeth I when the game's queen piece was given more power. In America, the first well-known colonial American chess player was Benjamin Franklin. This Declaration of Independence signer wrote an essay titled, The Morals of Chess.
Over half of America's presidents were chess enthusiasts spanning from George Washington to Bill Clinton. Through the years, international as well as American admirers of chess flourished. Military devotees included Napoleon Bonaparte, Generals Grant, Eisenhower, and Patton. Singers Ray Charles, Ricky Nelson and Willie Nelson also played the game. Famous actors included Marlin Brando, Humphrey Bogart, Dean Martin, and George C. Scott. Like these others, John Wayne liked to play the game in between sets to help his concentration and focus.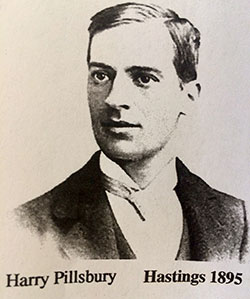 Harry Nelson Pillsbury was born in 1872, the year that Somerville became a city. He grew up on Sargent Avenue on the edge of Winter Hill. His father was a teacher at the Prescott Grammar School and later the Assistant Principal of Somerville High School where his son attended. Harry's first introduction to chess was after the loss of his mother when he was fifteen. His father thought the game would help him through his bereavement. Within four years, he had acquired the nickname the "Boston Wonder," after playing in dozens of competitions.
Harry Pillsbury had a photographic memory and an unquenchable appetite for chess. He burst into the international chess world at Hastings, England, the site of William the Conqueror's 1066 invasion. Harry may have felt at home there because of its unmistaken similarity to Somerville's Union Square. At just 22 years of age, he went on to win what many call the greatest chess tournament of all time, the Hastings Chess Match. He finished ahead of the world champion, past champions, and other champion contenders. He was the first person to win a major tournament on the first try.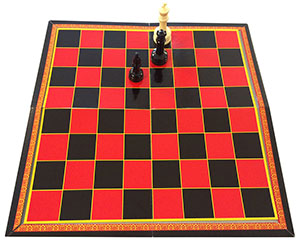 Harry was a genius. His astonishing memory was exhibited when he once set a record by simultaneously playing twenty opponents blindfolded. Another time, he played blind chess, checkers, and whist while given a difficult list of 33 words to glance at. The list was: Antiphlogistine, periosteum, takadiastase, plasmon, ambrosia, Threlkeid, streptococcus, staphylococcus, micrococcus, plasmodium, Mississippi, Freiheit, Philadelphia, Cincinnati, athletics, no war, Etchenberg, American, Russian, philosophy, Piet Potgelter's Rost, Salamagundi, Oomisillecootsi, Bangmamvate, Schlechter's Nek, Manzinyama, theosophy, catechism, Madjesoomalops.
At the end of the demonstration, he recited and spelled the words. The next day he was asked again, and he recalled them in order and spelled them forwards and backwards.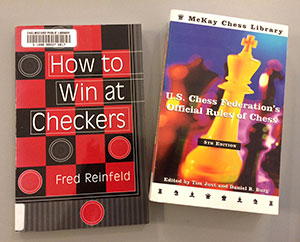 Harry promoted women's chess in England and the United States. The National Correspondence Chess Club is named in his honor. He became the official United States Chess Champion in 1897 and held this title for nine years until his death on Bunker Hill Day, June 17, 1906. He was only 33 years old at the time of his death and is considered the third best American to ever play the game. He was Somerville's Harry Nelson Pillsbury, the "Boston Wonder" and the "Hero of Hastings."