Eagle Feathers #107 – Two Brief Friends

By Bob (Monty) Doherty
They were two generals fighting for freedom in the American Revolutionary Army. One was newly appointed. He was killed in his first battle and became a national hero. The other was a veteran who fought in many battles, both on land and sea, and died a national disgrace.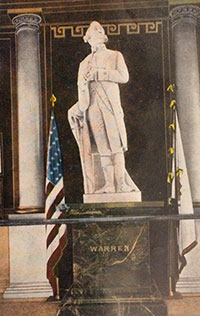 In his short 34 years of life, Dr. Joseph Warren studied and practiced medicine in Boston. He was Harvard educated and taught at the Boston Latin School. He wrote about his beliefs. His ideas were revolutionary, and he communicated them through several societies. They were the political St. Andrews Lodge, the secretive Sons of Liberty, and the Provincial Committee of Safety, of which he was the leader. Paul Revere and others worked under him.
He joined the Minutemen at Menotomy, now Arlington, and Charlestown, now Somerville, while fighting the British on their retreat from Concord and Lexington.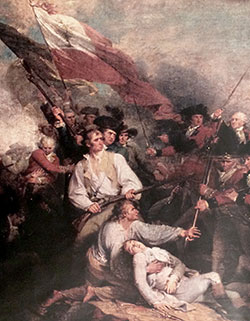 A musket ball almost took his life that day, shattering the hairpin on his head. It was an omen of things to come. He died two months later at the Battle of Bunker Hill, where he was the highest-ranking officer on the field that day. The British later said that Warren's death was worth 500 American lives. They considered him the greatest incendiary in America. Some say that had he lived, he may have eclipsed Washington.
Somerville, at one time, considered naming itself Warren, but it didn't receive the necessary votes. Warren, Massachusetts, and 21 other towns across the country did. Warren Street and the former Warren Hotel in Union Square honored him.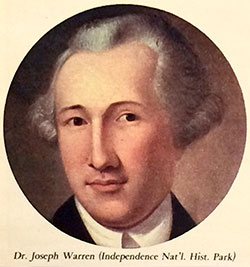 Another member of The Sons of Liberty was a militia Captain from Connecticut. He and his men came here after hearing of Lexington. His soldiers, well trained and uniformed, were selected to guard the first prisoner exchange between the British and Americans from Prospect Hill to the ferry at Charlestown. This was the site of today's Warren Bridge to Boston. The Captain was impressed by one of the escort officers. The officer was Joseph Warren and the Captain of the Guard was Benedict Arnold.
Arnold had an idea to force the British out of Boston that was approved by Warren, and the two men put the plan into action. The strategy was to capture Fort Ticonderoga in New York and its over one hundred heavy cannons, guns and mortars. Led by Colonel Arnold's Massachusetts' troops and Ethan Allen's Vermont mountain boys, the fortress fell. Its cannons were hauled to Prospect, Cobble, Plowed Hills and Dorchester Heights, thus forcing the British to evacuate from Boston. Next, Colonel Arnold, with 800 soldiers from Prospect Hill, led a failed attack on Quebec in which he was wounded. He was promoted to Brigadier General at this time, but he expected more.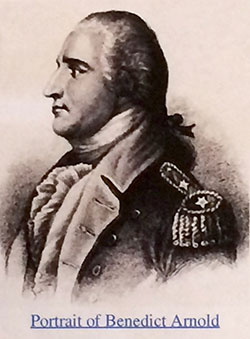 In the battle of Saratoga, Arnold fearlessly led an attack in which he was again wounded. After recuperating, he returned to the Army at Valley Forge where he was greeted as a hero. A trusting General Washington honored him with a promotion and gave him command of the fortress at West Point. It was here that he committed treason by attempting to surrender West Point to the British.
Notwithstanding this, he is remembered for one redeeming consideration. He took great care for the family of his briefly known friend Joseph Warren. At the time of his death, General Warren was a widower with four children. Benedict Arnold gave 500 pounds for their education and successfully petitioned Congress to pay for their welfare until the youngest was of age.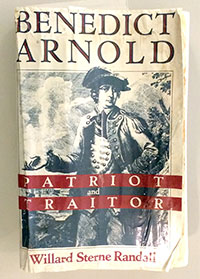 Despite the honors bestowed upon him, he betrayed his country. He died in England on June 14, 1801, America's Flag Day, with his name forever branded as a traitor against our flag … a man without a country.