Eagle Feathers #106 – Hidden Happy Hollow

By Bob (Monty) Doherty
By 1870, Somerville's largest industry peaked. Her dozen brick-making companies were turning out 24 million bricks a year from the clay deposits scarring her landscape. The boom ended when the 1873 depression struck, followed by the population explosion of the late 1800's, and ending with the increase in land values throughout the city.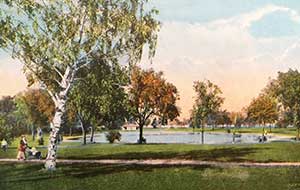 At this time, construction of a public park was proposed at the former brickyard on the Jaques family estate. This section of the city was called Happy Hollow. It is the site of the present day fifteen-acre Foss Park that is Somerville's largest. The landscape, then blanketed with company buildings and workers' housing, had to be cleared or destroyed, and one Winter Hill business resident leaped at the chance to do this job.
Wealthy Horace Partridge was a successful housing speculator, owning over one hundred dwellings in his lifetime. He acquired land near the Magoun Square section of Winter Hill. By building many houses and moving many more from the Foss Park area, Partridge recreated Happy Hollow. He developed what is now Glenwood Road (formerly Jenny Lind Road, named after the Swedish Nightingale), Partridge Road (named after his family), and much of Vernon Street and the neighboring area. It was a village of well over forty houses.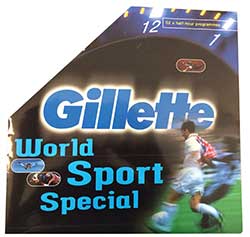 One of the houses he built was for his daughter and son–in-law, "Willie" Nickerson, who would later invent Gillette's safety razor. Gillette would use sports in dominating its advertising. This was no surprise, because Willie's father-in-law had other interests besides real estate. Horace Partridge owned the oldest established athletic goods house in America, Horace Partridge Company, established in 1847. At times, it also claimed to offer the largest stock in New England of toys, fancy goods, and games. One baseball advertisement said, "You will find us ready to supply anything but the diamond." This was amusing because he had a penchant for large diamonds and often, like Diamond Jim Brady, wore one pinned to his attire.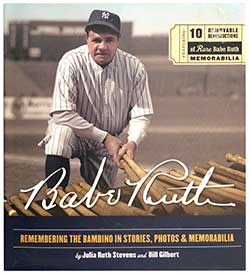 His company was mostly known for sports team uniforms. The company became the official outfitter of the Boston Red Sox. From uniforms to baseballs, bats, and gloves, to bicycles, tennis rackets, and football helmets, its equipment was second to none. Even Babe Ruth wore his company stock. Horace Partridge Company put the first numbers on Sox uniforms in 1931and detachable ones in 1932. At that time, they outfitted both the Boston Braves and the Red Sox. On May 12, 1946, the Braves inaugurated its first nighttime game. They were wearing Horace Partridge Company's specially made satin uniforms that would illuminate under the lights.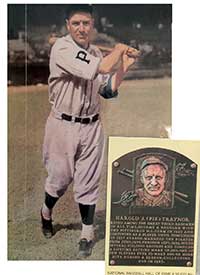 Through the years, Partridge's new Happy Hollow generated its own homegrown heroes. Some are as follows:
Dr. Russell Conwell, Founder of Temple University.
Harold "Pie" Traynor, Pittsburg Pirates' baseball 's Hall of Famer.
Jake Killrain, World-champion, heavy-weight boxer.
Harry Ellis Dickson, Conductor of the Boston Pops Orchestra.
Henry Hansen, United State Marine Flag raiser at Iwo Jima.
Richard Trum, Army hero of World War I and Trum Field's namesake.