Eagle Feathers #105 – Two Centuries – Two Trials

By Bob (Monty) Doherty
They were both called the trial of their century. The first was the Parkman/Webster murder trial of 1849 to 1850 that was based on money. It shook Boston's high society to its core. Both George Parkman and John Webster were Harvard-educated doctors and popular members of Boston's elite.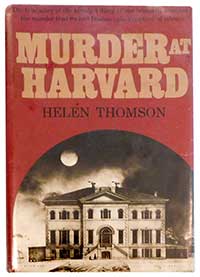 Dr. Parkman inherited his wealth from one of Boston's richest families during the 1800's. He was the victim of his former friend, Dr. Webster, in the century's most high profile murder. Parkman was a well-known benefactor to many. He gave the land to his alma mater, Harvard University, to build its first medical school. The building was erected on the site where Massachusetts General Hospital is now located. Ironically, it became the setting of the gruesome crime that Dr. Webster was later convicted of and executed for. Parkman Street in the West End of Boston displays his name.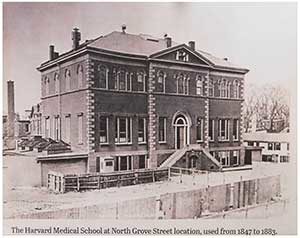 Many people benefited from Parkman's generosity, including Dr. Webster. Famous artist, John James Audubon, author of Birds of North America, was a dear friend and recipient of Parkman's kindness in covering his art supplies and excursions. Audubon named a newly discovered bird after him, the Parkman Wren. To this day, his fortune supports the continued blossoming of the Boston Common. Parkman's brother-in-law was Robert Gould Shaw, Colonel of the spirited Massachusetts 54th all-black regiment. Glory, the film starring Oscar winner, Denzel Washington, was based on this regiment.
Trained in medicine, Doctor Parkman's passion was to become a Samaritan for the insane. He yearned to be the superintendent of the McLean Asylum in Somerville. Through a misunderstanding, he was passed over for the top position. Despite his disappointment, he still donated $16,000 dollars to establish this institution on Cobble Hill. One of the later recipients of this post was Dr. Luther Bell who was an Appeals Court member during the famous trial. Somerville's Bell School, later the Southern Junior High School, was named after him.
The next century's trial was the O.J. Simpson double-murder trial of 1994 to 1995 viewed by millions. Orenthal James Simpson was a former National Football League player, actor, and football broadcaster. He was tried for the murder of his ex-wife and her friend. Since winning the Heisman Trophy in 1968 at the University of Southern California and through the trial, he was in the national spotlight. A group of high-profile lawyers were hired to defend him; and ultimately, O.J. Simpson was acquitted.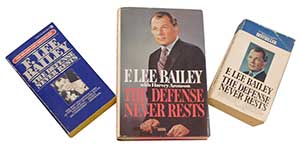 Playing a key roll on this "dream team" was defense attorney F. Lee Bailey of Massachusetts. Bailey was a spectacular defender. He had represented Dr. Sam Sheppard, object of the movie The Fugitive; Patty Hearst; the Boston strangler, Albert De Salvo; U.S. Army Captain, Ernest Medina; the Great Plymouth mail truck robbery suspects and others. Probably the biggest fan in Bailey's corner was his father F. Lee Bailey, Sr. who would sit in court and observe his son in action. Frank Bailey lived for over three decades in Somerville. He first lived at 21 Tenny Court, a now extinct street that was razed to build the Assembly Square Mall. Mr. Bailey then acquired an East Somerville home on Myrtle Street.
The techniques and designs of the courtroom strategies used in these two famous coast-to-coast trials of the centuries are still taught in many law schools today.