Eagle Feathers #95 – The Swedish Nightingale

By Bob (Monty) Doherty
It began in 1829, with a nine-year old girl named Jenny from Stockholm. Often she would sit at her window seat looking out and petting her little cat while singing.
After time, passersby were soon enchanted by her astonishingly beautiful voice. Arrangements were soon made which led to her acceptance to the Royal Theatre School and later to the Swedish Royal Academy. After years of learning to express her natural gift, she eventually sang for the King and his court. This was followed by performances in France, Germany and Austria while continually fostering acting, dancing, and her singing.
By her early twenties, young Jenny Lind's angelic voice had electrified Europe. One of her suitors, Hans Christian Andersen, expressed his love for her in his poem The Emperor's Nightingale. Because of this, the English christened her, "The Swedish Nightingale."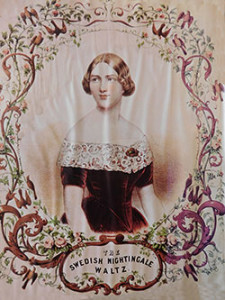 Phineas Taylor "P.T." Barnum, the famous showman, and Edward Everett, the famous orator and resident of Winter Hill, were friends. The two wore many hats. Everett, who was Ambassador to England, procured an audience with Queen Victoria for Barnum. This was to introduce her to General Tom Thumb, the twenty-five inch tall, fifteen-pound child celebrity, and his guardian, Barnum. The two were the talk of London for over three months, until they were overshadowed by the arrival of Jenny Lind. On hearing of the English eruption of love for Jenny, Barnum, the famous "Shakespeare of advertising," felt compelled to introduce her to the United States.
He did this in his best form. Lind agreed to a Barnum-sponsored, two-year tour. She was well known in Europe but barely known stateside. The showman outdid himself with advanced preparation. His Swedish Nightingale was to sail into the arms of America. Over forty thousand people greeted her at the New York docks on her arrival, despite never having heard her sing.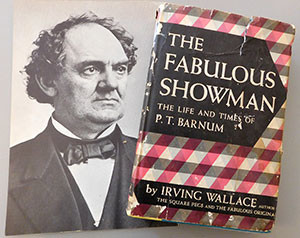 This type of excitement was not duplicated until the arrival of the Beatles, over 100 years later. Some would compare her to today's Lady Gaga. Jenny sold out almost ninety-five concerts. In 1850, Lind was the most-honored talent in Europe; and by 1852, the same was true in America.
Jenny loved her fans, had a heart of gold and donated much of her earnings to the poor. One of her Boston concerts was at the Fitchburg Railroad Station Hall, site of today's Boston Garden. She sang additionally from the top of its 70-foot, castle-like tower to accommodate the overflow of fans. The tower has been rebuilt in Truro on Cape Cod.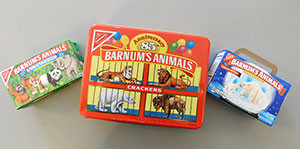 When in Boston, she was quietly married in Louisburg Square on Beacon Hill to one of her German musicians, Otto Goldschmidt. Barnum's friend, Edward Everett, was their witness.
How Jenny Lind affected America was sensational. Hundreds of products were named after her. They spanned from clipper ships, to schools, to trains, to clothes and to a myriad of knick-knacks. Even a gold mine, a town, and an island, honored her name. Today, her memory lives on in the form of Jenny Lind style baby furniture.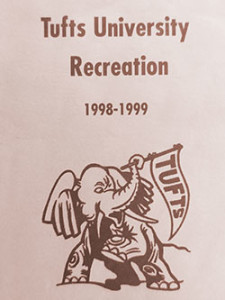 In 1852, thanks to the successful "Swedish Nightingale Tour," some of Barnum's profits went to establishing Tufts University of which P.T. Barnum was a founding Trustee and benefactor.
Glenwood Road is located across Broadway from the former Edward Everett mansion, and for years this Winter Hill Street was known as Jenny Lind Avenue.