Eagle Feathers #84 –The Couriers
*
By Bob (Monty) Doherty
"Neither snow nor rain nor heat nor gloom of night stays these couriers from the swift completion of their appointed rounds." These words were written 2,500 years ago by Greek historian, Herodotus, and have become the unofficial motto of the United States Postal Service. The official mission statement of the post office is as follows, "The postal service shall have as its basic function, the obligation to provide postal services, to bind the nation together through the personal, educational, literary, and business correspondence of the people. It shall provide reliable, and efficient services to patrons in all areas and shall render postal services to all communities."
The first mail deliveries out of Somerville, which was then Charlestown, went by ship. They were letters from Massachusetts' first Governor, John Winthrop, and his fellow Puritans, telling their families in England of their safe arrival. Nine years later in 1639, the nation's first post office was established. Just three miles from Somerville, it was located in Boston's Fairbanks Tavern, now 237 Washington Street. Today, America has over 40,000 postal offices, which handle over 212 billion pieces of mail each year.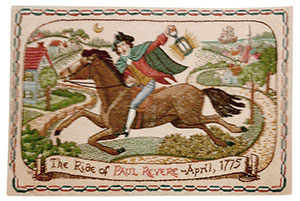 Benjamin Franklin was born and raised in Boston and later became the first American Postmaster General. You can see him on our one hundred dollar bills. Abraham Lincoln, our 16th President was a Postmaster at New Salem, Illinois, for three years. Airmail Pilot, Charles Lindbergh, was the first person to fly solo across the Atlantic Ocean in his airplane, the Spirit of Saint Louis. The list goes on. Notre Dame's Coach Knute Rockne, actors Rock Hudson and Sherman Hemsley, alias "George" of The Jeffersons, Walt Disney, Bing Crosby and President Harry Truman, were all former postal workers.
One hundred fifty years ago this year, the Civil War, the war that split America in two, ended after over 600,000 Americans were lost. The color of today's United States Letter Carriers' uniforms are blue, grey and red. They commemorate the rejoining of the Northern blue and the Southern grey and their red blood that was spilled.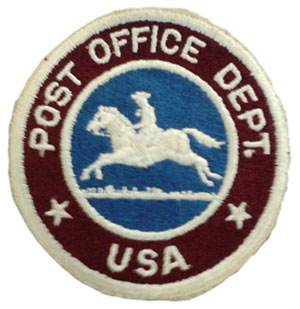 Two of the three Somerville Post Offices lie on historic ground. The first is on Paul Revere's path along Broadway over Winter Hill where he delivered his most important message. For years, the post office honored Paul Revere with its currier shoulder patch. The second is located on the April 19's Battle Row Path through Union Square. This former post office houses the famous Prospect Hill skirmish mural. In 1992, the Somerville postal workers honored Paul Wylie with a huge banner across the top of this building. The Newbury Street resident had brought the Olympic Silver Medal for Men's Figure Skating to Somerville.
Postal workers are silent curriers to us all and deserve to be saluted. They merit special recognition for delivering our mail and packages during this past winter with a record-breaking snowfall of 108.6 inches. The "mail must go through" … and it did!