Eagle Feathers #61 – Trum Field

By Bob (Monty) Doherty
War memorials salt the city's landscape from East Somerville to West Somerville. If you read them – and you should – they bring remembrance and note the dedicated sacrifice of this city's residents during all the wars America has been involved in. Being the most densely populated city in New England, this regrettably translates into very large losses. The sons and daughters of this patriotic city, commonly referred to as the Brooklyn of Boston, or the city of homes, or the blue-collar bedroom of Boston, suffered more than her small area would show.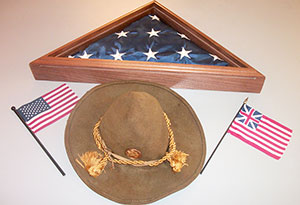 The city has tried to remember their heroic acts by naming streets, squares, and parks after many of them. Conway Park, Foss Park, Dilboy Field, and Wilson Square at Somerville Ave. and Elm St. just scratch the surface. The beautifully refurbished Trum Field is one of the most sacred plots of land in Somerville. Early on, it was used as a holding area for wandering cows, runaway horses, livestock and the first city pound. This land, in front of the then city stables and Water Department, was acquired by the city in 1901. It was turned into a park in 1903, and in 1923 was named in memory of Corporal Richard Trum who was killed during "The Great War," or "The War to end all Wars," as it was mistakenly called.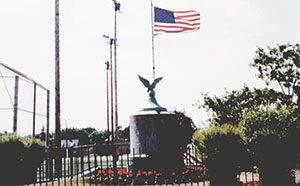 This park, near the heart of the city, honors the memory of sixty-four heroes from the Magoun Square area who lost their lives in the two World Wars. The eagle-topped Richard Trum Memorial honors 29 Magoun Square servicemen who lost their lives in World War I. Pvt. Charles E. Ryan Road honors one of them. Franey Road was named in honor the Franey brothers, Joseph and Richard, who lost their lives in World War II. Their father was the Commissioner of Parks at the time, and sadly performed the landscaping for his sons' monument. The Broadway Memorial is a tribute to 35 young men who died in World War II.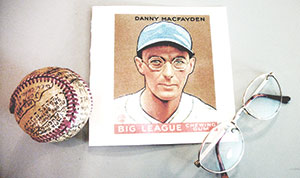 Over 800 men and women from this small district served in that war. Pie Traynor, said to be the best professional third baseman for ten years straight, and Danny MacFayden, who struck out Babe Ruth and Lou Gehrig in one game wearing his bottle-thick eyeglasses, both learned to play at Trum. Also, Somerville's Joe Galvin, the father of two Somerville firefighters and grandfather of another, was the only high school student to rifle a home run out of Fenway Park.
Through the years, thousands of Somerville's young men and women acquired their own memories of baseball, basketball and other activities that they played out in this park. When there, one collective memory for all should be the appreciation of the sixty-four honored young men – "the boys of Trum Field."