Local poet Patrick Lennon had a vision of beauty. And as we all know beauty is truth and truth is beauty.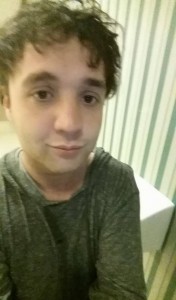 Scarlet Angel
I remember you in that black silk dress
stepping with eloquence and grace
Carrying on your shoulder a face timeless
Yet so out of place
With eyes cast with the deepest pearls
Reflecting a bright light
Through a ocean blue
For dreamers could never dream
Of a spirit so free
That neither death nor time
could chain
You are then a scarlet angel
Holding the street people with an embrace
Never will she be forgotten
For in a world so ugly
How could something such as this be replaced?
— Patrick Lennon
_______________________________________
To have your work considered for the LYRICAL send it to:
dougholder@post.harvard.edu