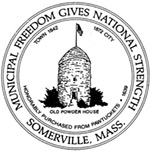 Green Line Extension construction is underway and will involve periodic traffic impacts near the Medford Street Rail Bridge for six to eight months beginning in August. Please join the Massachusetts Department of Transportation and the City of Somerville for a meeting to present the construction schedule for the Rail Bridge area, and all associated traffic diversions. MassDOT will present information followed by a Q&A. 
When/Where:
 Thursday, July 31, at 6 p.m., at the Public Safety Building, 220 Washington Street. For more information please contact the GLX team at 
info@glxinfo.com
 or 855-GLX-INFO (855-459-4636).