Eagle Feathers #55 – Crossroads
By Bob (Monty) Doherty
The fastest way to get from Cambridge to the heart of Union Square is to take Webster Avenue. Beginning at 19 Union Square, the street is an arrow shot to the Cambridge line and beyond.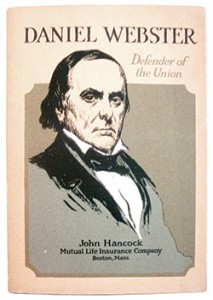 Named after statesman Daniel Webster, both cities honored him with that street name. On Webster Avenue, when leaving the square, the first corner you approach is Everett Street, named after another statesman, Edward Everett. The street names of this intersection are interesting. The fact that both national icons have namesakes in Union Square is appropriate. They both loved America and, for years before the Civil War, worked to keep her united. Both men had known each other since their youth and continued their friendship until the end of their lives. They were both educators and politicians, as well as nationally acclaimed orators.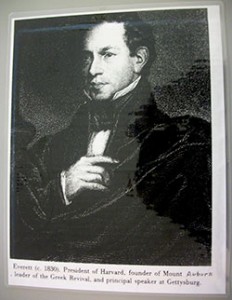 Edward Everett was born in what is now Edward Everett Square in Dorchester and led an amazingly colorful life. Admitted to Harvard University at age 13, and graduated at age 17, he was the youngest in his class and won its highest honors. He then went on to divinity school and became pastor of Boston's famous Brattle Street Church at age 21. He returned to Harvard and accepted a Professorship in Greek Literature. He then travelled to Europe to prepare for that position and was awarded a Ph.D. from Gottingen University in Germany, the first American to do so. His political rise began in 1825 where he enjoyed a panoramic view of South Malden while living in his mansion-like home on the summit of Winter Hill. After his death, this area took Everett's name in his honor.
1825-1835: Congressman from Massachusetts
1836-1840: Governor of Massachusetts
1841-1845: Minister to England
1846-1849: President of Harvard University
1852-1853: Secretary of State
1853-1854: Senator from Massachusetts
1860: Presidential Candidate
As an orator, he spoke throughout the North during the Civil War and was the keynote speaker at Gettysburg, being eclipsed by President Lincoln's address.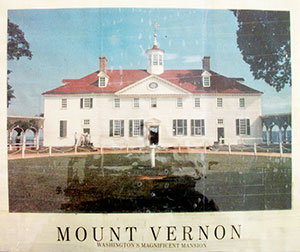 He also canvassed the country giving free speeches to save Washington's home, Mt. Vernon. It's not surprising that Everett's nickname was "Ever at it."
Webster Avenue begins at the site of St. Joseph's Church and is across Union Square from Barristers Hall. This is the building adorned with the Washington gateway to Somerville mural.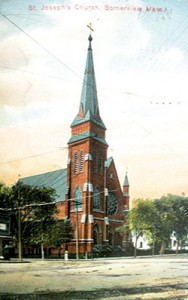 During Webster's professional life, four years as a Massachusetts Congressman and fourteen years as a Senator, he was considered America's foremost lawyer and one of the country's best orators. Among his most famous public speeches was the 200th anniversary of the Pilgrim's Landing and the Bunker Hill cornerstone-laying ceremony of 1825. Somerville was still part of Charlestown at this time.
Union Square honors these two men with the intersection of Webster Avenue and Everett Street. East Somerville honored them with the intersection of Webster Street and Everett Avenue until the building of the East Somerville Community School separated these streets.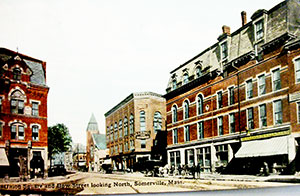 Both men were at times on Presidential tickets, but never against each other. Webster's death generated the largest expression of sympathy in this country since Washington's death. Webster was Secretary of State and Everett was Under Secretary of State. They worked together trying to save the Union. Somerville has kept the memory of these two great men together ever since.