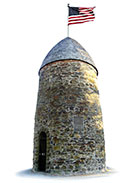 Suburban legislators may not quite understand why the city wants to increase the residential tax exemption from 30 to 35 percent.
But most of us do.
Somerville is a victim of its own success: People want to live here; businesses want to open up here; and real-estate investors from Florida to China want to buy into the hot market here.
But there are people who live in the homes they own and who rent out apartments in those homes they own, and they deserve some credit for that –so long as they're not gouging their tenants, of course.
A third of the residential properties are owned by out-of-towners, so it stands to reason increasing the exemption will have the unwanted consequence of raising rents in those properties.
Maybe it will, and maybe it won't, but 35 percent seems to be in the Goldilocks zone of where the exemption is increased to the point of helping one group of homeowners without necessarily bankrupting the other.
It's a strange thing for politicians who represent areas where almost every home is occupied by the homeowner, but Somerville, for so many reasons, is a unique situation.
Board of Aldermen President Bill White suggested he and other elected officials be present at the State House when this home rule petition is taken up. He is right, but there should also be the live-in property owners present as well as (gasp!) the tenants who have hopefully benefitted from the trickle-down reward of the existing exemption and who could maybe put a little more money towards food and bills if their rents dropped by even a few dollars.
While it may have been a long time since any of us heard the word "Slumerville," it's important for lawmakers to understand that not all of us have cash popping out of various pockets (and other places), and some of us could use a break, wherever we may be on the housing chain.