Eagle Feathers #48 –Seven Hills to Seven Seas
By Bob (Monty)
"From the seven hills to the seven seas" would be an appropriate description of the lives of thousands of Somerville men and women throughout the years. Long ago, the city's location was a high-tide island called "Charlestown Beyond the Neck." Its watery perimeter was made up of the Mystic River to the north, the Alewife Brook to the west, Tannery Brook and Miller's River to the south, and the Charles River with its millponds, to the east.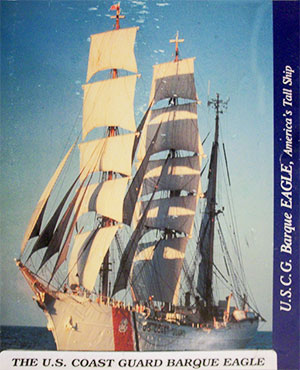 Since 1631, when the first Governor of Massachusetts, Governor John Winthrop, built the first Massachusetts ship, The Blessing of the Bay, Somerville citizens have had the taste of salt water in their veins. The earlier nautical lore of this area runs deep, from Viking landings six hundred years before Columbus, to Captain Kidd stories of treasure said to be hidden somewhere along Somerville's Mystic River shore. Even earlier, ancient mariners wrote about their western voyages to our northeast coast describing the shores where the fish were so abundant that the mariners could almost walk from boat to boat on the back of fins.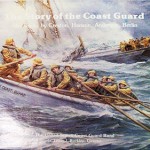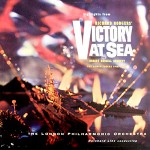 But Somerville has a more factual, nautical timeline. In the spring of 1774, the British attacked the Powder House from the sea, "the Mystic River." Eight months later in 1775, the British marched on to Lexington via Cambridge and Somerville from the sea, "the Charles River." And one year later, in 1776, Somerville's forts bombarded Boston helping to drive the British back into the sea and away from the New England coast.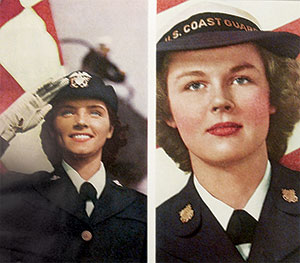 Somerville's sailors have fought in every war from the Revolution through to Desert Storm. They served in all capacities of Navy-yard workers from building ships, sailing them and fighting from their decks. At sea, they held all ranks from Seaman to Admiral in the Navy and from Private to General in the Marines. During World War II, Somerville petitioned Congress to name one of the new Naval cruisers after her. The reasoning was simple. According to population, more Somerville sons and daughters were serving in the Navy, Coast Guard, and Marine Corps than any other city in the country.  No cruiser was ever named after Somerville, but the Navy honored her citizenry by christening the following ships:
U.S.S. Marguerite Le Hand – F.D.R.'s secretary from Orchard Street
U.S.S. Charles Tufts – Tufts University's founder from Tufts Street
U.S.S. Daniel Waters – Captain in Washington's Navy from Bow Street
U.S.S. John Winthrop – First Governor of MA from Ten Hills