Summer Camp and Youth Program Providers Gather for  2014 Somerville Summer Camp & Activities Fair on March 5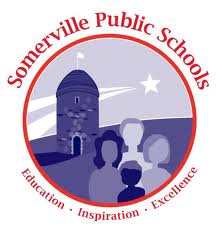 Families with children in Somerville and surrounding communities can learn about summer camp and other youth program options at the 2014 Somerville Summer Camps and Activities Fair, which will take place at the Arthur D. Healey School Gymnasium on Wednesday, March 5. Program providers will be on hand from 5:30 to 7:00 p.m., helping families get an early start on summer planning for their children.
Somerville Summer Camps & Activities Fair
Wednesday, March 5, 2014 – 5:30 to 7:00 p.m.
Healey School Gymnasium: 5 Meacham Street, Somerville
FREE
"Every year, summer programs seem to fill up earlier and earlier. This Fair is a great opportunity for families with young children in Somerville and in our surrounding communities to get information about a wide range of programs, summer camps and activities in one central location without having to travel from site to site or spend hours contacting different programs," said Nomi Davidson, event coordinator and Director of the Somerville Family Learning Collaborative. "We encourage parents/guardians and their children to stop by to find out about many of the options they have, ask questions, and get a clear sense of the great summer programs available for youth in Somerville and the surrounding community."
More than 30 programs have signed up to participate in this year's Fair, representing Somerville, Arlington, Belmont, Boston, Cambridge and Medford.  Program offerings cover a wide range of options including the arts (theater, music, etc.), sports (boating, fencing, pop warner, rock climbing, softball, swimming), recreation (camping, outdoor activities, digital), and more.
The Somerville Summer Camps & Activities Fair is sponsored by the Somerville Family Learning Collaborative (SFLC) of the Somerville Public Schools.
Any questions regarding the Summer Camps & Activities Fair can be directed to: sflc@k12.somerville.ma.us.
List of Participating Programs to Date (*new Fair participants))
Adventure Summer Camp
Belmont Day Summer Discoveries
Big Brothers Big Sisters of Mass Bay
Boys & Girls Club of Arlington
Boys & Girls Club of Middlesex County
Brooklyn Boulders*
Camp Hawkeye*
Center Stage Somerville
Community Boating Parts & Crafts
East End House School Age Summer Program*
Eliot Pearson Summer Program*
Gentle Giant Rowing*
Harvard Digital Media Academy*
Kennedy Pool
Macahaneh Kesher
Moe Wen Fencing Club*
Open Air Circus
Passport at Cambridge Montessori
SCAT Next Generation Producers*
Somerville Recreation Department
Somerville Pop Warner and Cheer
Somerville String and Band Camp
Somerville Public Schools / SPELL
Somerville YMCA
Somerville Youth Softball
YES (Youth Enrichment Services)
Yo! Youth Opportunities*