Eagle Feathers #44 – The Finest
In 1927, life changed dramatically along the Mystic River marshes in Somerville.  Headquarters for the nation's first retail supermarket chain was built at the intersection of Middlesex and Mystic Avenues.  It was a huge complex that encompassed a packing plant, a bakery complex, and multiple produce warehouses.
It was of such enormity that it had its own gas station for its large fleet of trucks. Its bakery output was over 125,000 loaves of bread per day, and its dairy section prepared 58,000 quarts of milk daily.
It had other multiple sections, one called the "Banana Room" just for housing that one item.  It supplied over 1,700 chain stores throughout New England and was considered the largest food warehouse in the world.
Its name was First National Stores, Inc. and the owner was businessman and sports promoter Charles F. Adams. Adams had the grocery business in his blood. He began with his first job working as a boy in a Vermont corner store and later proved himself a master by his creation in Somerville.
Whatever he did, he did well. His other fascination was sports. By any measurement, Charles Francis Adams, namesake of the Adams Cup Trophy and Division, was one of New England's foremost sports promoters and pioneers. He was president or principal owner beginning in 1924 with the Boston Bruins, then the Boston Braves in 1927, and the Suffolk Downs Racetrack in 1937 – but his real passion was hockey.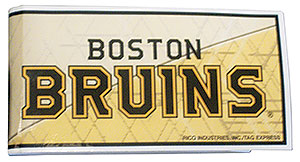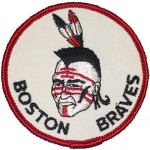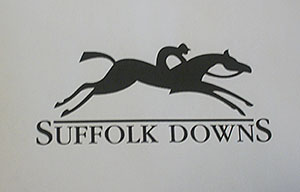 Charles Adams created the Boston Bruins, which celebrates its ninetieth birthday this year.  Ever since he was a boy in Vermont, he loved hockey. When he came to Boston, he was enamored with the city's amateur hockey leagues, but they could not compare to watching Canadian professional hockey.
It wasn't easy, but on November 1, 1924, Charles Adams founded professional hockey in America by acquiring the Boston franchise. He named the team the Bruins, which means brown bear.  He chose the original brown bear insignia and uniform colors to match the colors of his First National Stores color pattern of brown and gold.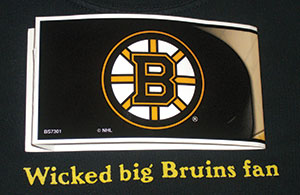 Years later, changes happened. The bruin logo would be modernized into the familiar Boston hub-wheel design and the more visible black and gold colors. Also, the name of his Somerville's corporation name was changed to the more familiar anagram "Finast."
The team played their first four years at the old Boston Arena, which is now a Northeastern University complex. The construction of the first Boston Garden was led by Adams. It was in this building, in 1929, that his Bruins won their first Lord Stanley Cup.
His feats have been honored in the American, Canadian, and Vermont Halls of Fame.    For ninety years, from Canal Street in the North End to Canal Lane in Winter Hill and beyond, Somerville fans have been sold on the Black and Gold. American hockey's "First" and New England's "Finast."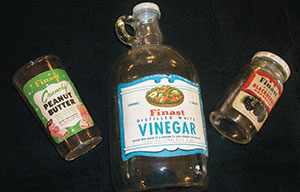 3 Responses to "The Somerville Times Historical Fact of the Week – January 22"