Eagle Feathers #42–Giants
By Bob (Monty) Doherty
One was born in blue-collar Brooklyn, New York, and one grew up in Somerville, commonly called the "Brooklyn of Boston."  One attended public school number 149 in Brooklyn, and the other received his early education through the Somerville school system. They both came from immigrant parents, and they both had an ear for music, even though one of them couldn't read a note. Although they traveled vastly different routes to get there, these two men became icons in their chosen occupations.
Danny Kaye never graduated from high school, but this didn't stop him from becoming successful. He went from youthful summer jobs entertaining guests in the Catskills of New York, to becoming one of America's most versatile and popular singing-dancing comics and movie entertainers in America.  One of his most famous movies, White Christmas, is still popular today.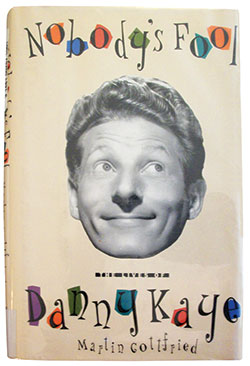 Harry Ellis Dixon rose to be the Associate Laureate of the Boston Pops and garnished his musical career with a near endless crown of national and international musical laurels.  After picking up the fiddle at age six, he was off and running. He experimented with other instruments while in the Somerville High School Orchestra, but the violin was his passion. The Peabody House, when still in the South End, had an orchestra led by the Somerville Schools' Director of Music. He invited Harry to join. He did so and rehearsed with them for years. Early on, he also played and conducted at a small vaudeville and silent movie theater on Somerville's Day Street near Davis Square.
These two men never knew each other until they were in their forties. This occurred when Harry convinced Danny to conduct the BSO in a pension fundraising concert for musicians. Three weeks later, after much tutoring by Harry, Danny conducted the most humorous Boston Symphony Orchestra concert ever. It was such a success that the two of them toured major American cities with the performance. Harry became Danny's conducting mentor, and the two became close friends.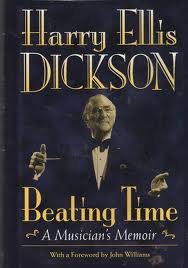 They shared other common interests. One was children's welfare. Where Kaye was known as the Ambassador for UNICEF (United Nations International Children's Emergency Fund), Dixon became the conductor and founder of the Boston Symphony Youth Concerts series.  The other interest was baseball where Dixon was a Red Sox fan, but Kaye was a die-hard Brooklyn/LA Dodger super fan. So much so that he wrote the team's theme song called the D-O-D-G-E-R-S.  He was also one of the original co-owners of the Seattle Mariners from 1977 to 1981.
One time, while in Boston, Danny wanted to get off the beaten tourist path and see where Harry grew up. Knowing Danny loved baseball, they went to Somerville to see the new Winter Hill Community School. In 1975, the city had presented a new physical education center honoring Pie Traynor, the city's most famous player. Before they left, Dixon proudly showed Kaye the newly dedicated Harry Ellis Dixon Center of Fine Arts and Humanities, in the Winter Hill Community School.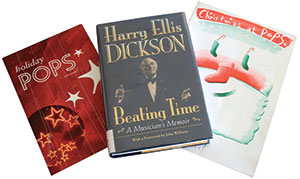 Their close friendship lasted for 30 years and ended when Danny died 1987. One was a Red Sox fan, the other a Dodgers fan, but the two would be more aptly called by their own fans the G-I-A-N-T-S.