Eagle Feathers #41– Illuminations
By Bob (Monty) Doherty
Everyone has heard of Thomas Edison, but did you know he had a Somerville link?  Charles Williams, who lived at One Arlington Street at the corner of Lincoln Street in East Somerville had a flourishing fire telegraph business in the 1860s and 1870s. Charles was an early pioneer of electronics and was on the cutting edge of this early technology.  He was a go-to person in the Boston area for people who had ideas but didn't have the means or the equipment to bring them to fruition.
The most famous person to benefit from experimenting in Williams' shop was Alexander Graham Bell. His first outside telephone call went from Williams' Court Street shop in Boston to his house in East Somerville.
A not-so-well-known fact is that Thomas Edison's first two inventions were created in that same shop in 1869. The first was a political vote counter that, after a lot of hard work and time, was turned down by Massachusetts and Washington, D.C. lawmakers.   After being rejected, young Tom vowed to do more research before spending time on shop fabrication.  His next invention was a ticker tape device for Wall Street.  This time he did his homework first, and the ticker tape is still used today.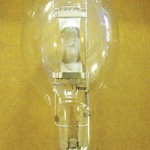 Thomas was married on Christmas Day, 1871, one the darkest days of winter. But later Edison's greatest invention, the incandescent light bulb, would make it one of winter's brightest.  Edison went on to acquire over 1,200 American Patents, with the incandescent light bulb being his most famous.
Somerville has a unique history of lights compared to most New England towns.  Governor Winthrop, the first leader of Massachusetts, settled at Ten Hills. He appreciated light early on when he was lost in unfamiliar woods and had to spend a terrifying night alone. He wrote that lighting a campfire kept wolves at bay until the morning.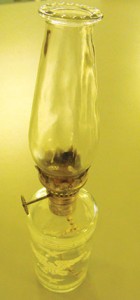 A few Somerville highlights include:
• Paul Revere commenced his ride through Somerville toward Lexington after receiving a message of two lanterns hung in the North Church.
• On the night of June 16, 1775, Colonel Prescott and two Sergeants holding lanterns led the way along Washington Street for 1,500 Americans who would be in the midst of the battle of Bunker Hill the next day.
• Eight years later at the end of the Revolutionary War, the citizenry of Somerville would honor General Washington and General Lafayette who traveled along this road by lighting candles in their windows.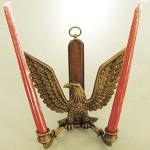 • In 1853, when Somerville's Charles Tufts was asked what he intended to do with his large parcel of land in the western part of the city, he answered, "I will put a light upon that hill." This light brightly burns on in the form of Tufts University.
• Outside lights were first introduced to Somerville to protect her industry. It was during the Civil War in 1863 when the streets of the Union Square area were lit out of fear of Confederate arsonists.
Somerville, as part of Charlestown, was settled before Boston. As such, she is old enough to have experimented with all sources of lights from torchlights and candles, to whale-oil lamps and kerosene lamps, and on to gas jets (which components can still be found in some of Somerville's older houses) as the sources became more expedient.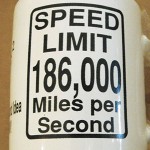 At this time of year when winter is at its darkest, outside lights are at their brightest.  Light travels at 186,000 miles per second. To put it in perspective, in the time it takes to clap your hand, light travels around the earth seven and one half times.  Every year the Somerville Arts Council sponsors its Illuminations Tour, which provides trolley rides throughout Somerville's illuminated streets. So if you get a chance, catch some of it and enjoy the tour.