Eagle Feathers #39– The counterspy
By Bob (Monty) Doherty
He was a citizen, a communist and a counterspy. This is the description on the cover of his book, which suggests his hazardous, hidden occupation as an F.B.I. agent.
He lived in Somerville and received most of his education here. As a young man living on Spring Hill, he was a member of the Young People's Society of the Somerville Grace Baptist Church on Cross Street at Pearl Street, where he met his future wife. After their marriage, they raised their family of six in Cambridge, then Wakefield and later Melrose.
They stayed affiliated with their church and other youth groups. His name was Herbert A. Philbrick, and he became famous because of his activities during the time that spanned World War II and beyond.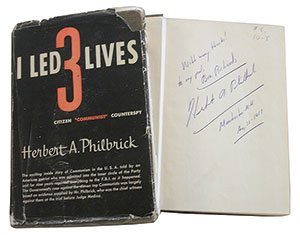 He was a double agent for the Federal Bureau of Investigation for nine years from 1940 through 1949. He secretly worked his way up in the American Communist party framework, and in 1949 his testimony was instrumental in convicting 11 Communist party leaders for conspiracy to overthrow the United States government. This was the birth of a Cold War celebrity.
In 1952 he wrote a book describing his near decade-long ordeal of trying to balance his family life, his secret Communist-party affiliations and his counter spying for the FBI.  He truly led three lives during that time which was the source of his publication, I Led 3 Lives!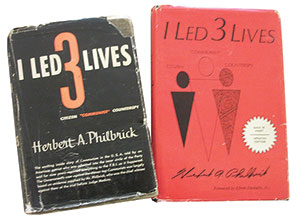 It was the beginning of the Cold War years with Russia and the popularity of the book created a television series under the same name, I Led Three Lives. For three seasons, from 1953 through 1956, 117 episodes captivated America. This opened the floodgate to spy versus spy popularity, and the spawning of many books and film productions like the James Bond films, The Untouchables, the movie The FBI Story, and the television series, The FBI, starring Efrem Zimbalist, Jr.
In the 1972 updated version of I Led 3 Lives, Efrem Zimbalist Jr. wrote the forward for this book. An indication of Philbrick's popularity was noted by comedian Bob Newhart on his 1961 record album Behind the Button Down Mind of Bob Newhart, where he parodies "Herb Philbrick, Counter Spy."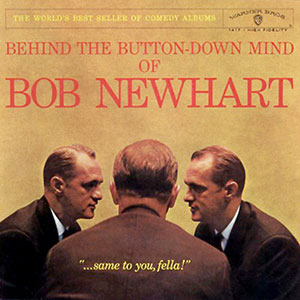 Philbrick retired to Rye, New Hampshire, where his family had vacationed through the years. He opened a country store in North Hampton, New Hampshire, which sported an awning stating "Herb Philbrick's General Store – I Led Three Lives!"