Eagle Feathers #38– Hail to the Redskins
By Bob (Monty) Doherty
If you find yourself walking east through Davis Square with the Rosebud diner to your left, you will soon enter the junction of Cutter Avenue, Summer Street and Elm Street.  This location is known as Cutter Square.
At the intersection of Summer Street and Cutter Avenue, there is an impressive Art Deco building, which houses the Winter Hill Bank and the PFC George Dilboy V.F.W. Post 529.  It was named in honor of a Somerville World War I army hero, George Dilboy, who was posthumously awarded the Congressional Medal of Honor for his actions above and beyond the call of duty in France. The street corner in front of this building is now called Medal of Honor Square which, along with Pvt. Dilboy, honors two more Somerville recipients of that noble award:  Navy Cmdr. George Levitt Street II, WWII, and Ret. Navy Cpt. Thomas G. Kelly, Vietnam.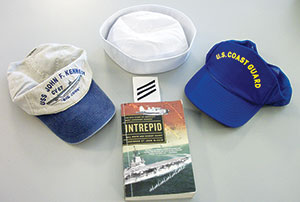 Its location in front of the V.F.W. Post is appropriate. Founded in 1920, the Dilboy Post was the first Veteran of Foreign Wars Post in the city and was the father of all other Somerville V.F.W. posts. These founding veterans had just witnessed the horrors of World War I (the war to end all wars).  Little did they know that another world war would develop in less than 20 years, followed by many other brutal conflicts.  Suffering through trench warfare, poison gas attacks and battles at sea, these World War I soldiers and sailors were thankful to be home.
Its post members established a code, which stated: protect the home, feed the hungry and comfort the sick. Through the years, most members swore that if and when they returned home, they would try to improve life for themselves, their families and their friends.  They have done this for 93 years. They increased their membership from the original 155 to a high of 4,400 during the 1950s making it the then biggest post in New England.  Over time, living up to their creed, the Post has sponsored hundreds of community projects. They created military marching bands and decorated veterans' graves. The Dilboy Post was the first post to formulate an "installation team," which created other VFW posts throughout Massachusetts. They equipped and furnished veterans' hospital wards and rooms across the state from Chelsea to Holyoke. They contributed to all deserving charities and relief drives.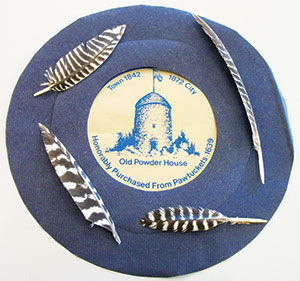 Somerville's city seal proclaims, "Honorably Purchased from the Pawtuckets, 1639."  It's an honor that very few cities can trump. From WWI, where VFW sons exhibited the Indian-head images on their shoulder patches and vehicles, to her WWII troops with Mohawk haircuts who jumped into the French skies on D-Day yelping "Geronimo!" it was a declaration overseas of their proud American heritage.
The Veterans of Foreign Wars' sponsorship of Somerville sports has been almost endless, from Golden Gloves Boxing at Dilboy Field, to amateur baseball, basketball, golf, hockey and road races for all ages. Most interestingly, these All-American Dilboy Post veterans gave Boston its first professional football team, The Boston Redskins, which played in Boston for their first five years.  The team then moved to Washington, D.C., where they have been honoring America since 1937 as the Capitol's team, the Washington Red Skins.