Our endorsements for the Nov. 5 city election are as follows: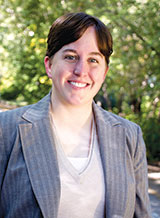 This year in Ward 5 there are big shoes to be filled with the retirement of Sean O'Donovan, who served his Ward since 1995.
The choices are long-time activist and current Alderman Courtney O'Keefe or eight year School Committeeman Mark Neidergang. Although they both are more progressive than O'Donovan and on many issues have similar viewpoints, we believe the choice is clear.  We endorse Courtney O'Keefe as the Ward 5 Alderman.
O'Keefe has been a very familiar face in Ward 5 for many years. Prior to her political life – and we believe it was as much a shock to her as it was to us that O'Donovan was throwing in the towel – she was involved in every Ward 5 issue.
She was at every meeting we covered. We would look to her ward5online blog to double check our Ward 5 facts. She attended all of the Green Line meetings, Maxwell Green development meetings (where she advocated ardently for affordable housing while slowing density), all of the crime meetings, Trum Field meetings, Community Path meetings and the list goes on.
We believe O'Donovan nominated her because he saw that she would represent all of Ward 5 and not just a few. That is why we feel compelled to not endorse her opponent.  In good conscience we cannot endorse a man who supported the divestment of Isreali bonds by advocating to the Somerville Board of Alderman to vote a resolution directing the Somerville Retirement Board to immediately and without any analysis take such a measure that would have negatively impacted our senior retirees.
Additionally, O'Keefe's opponent advocated for the removal of Good Friday as a school holiday. We at the Somerville Times have never factored in religion and are not doing so here, but we do endorse inclusiveness, which is exactly what Courtney O'Keefe is all about. Visit http://www.courtneyokeefe.com/
In the Ward One Alderman race we endorse Elio LoRusso, a lifelong resident of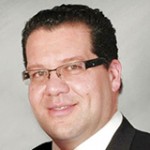 East Somerville, married with family, a homeowner, a business owner and local employer. He has an opponent who, for whatever reasons, decided to move into East Somerville and registered to vote this past January. A nice guy by all accounts and a community activist. As a veteran, we salute him for his service. But Elio LoRusso is our choice because he has come to understand the diverse neighborhoods of East Somerville and the community itself over these recent years. Affordable housing is a term you will hear or have heard from some groups and politicians, but in their eyes it's about affordable housing for small units not family units. Elio understands that right now East Somerville is facing progress again, which is good, but we need a watchdog local Alderman who knows the sentiments of the local residents, not to be opposed to it but to be open minded about it. The major development going on in East Somerville needs to have a spokesman from the residents, for "smart development" and not to just throw up units to make quick return on their investment. East Somerville has many other issues to deal with including the rodent problem. Elio has been on top attending all the hearings and meeting the various department heads coming down to assure the residents that it will soon be under control.  Elio LoRusso brings community knowledge, business expertise, and a strong neighborhood compassion for his neighborhood of East Somerville. We think Elio LoRusso will make a good choice for the voters and residents of Ward One. We recommend you go online and after reading about Elio, consider him and vote on November 5 for Elio LoRusso for Alderman Ward One. Make him your choice as well.   You can read about Elio online at http://www.eliolorusso.com/. This is your opportunity to make a difference.
In the Ward One School Committee race, our choice is clear. We endorse School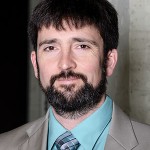 Committee Member Steve Riox, who was appointed earlier this year after going through a process by the School Board that we may not have agreed with here at the Times at that time, but in the end they did get it right. Steve is married with a family and one son just starting out here in the city's schools. A taxpayer and involved in the community, he and his wife decided almost 10 years ago to become a part of it. That means making sure the schools are great and continue to be great. That what is needed for the children in those schools. We think he's a great candidate for School Committee, following in a great tradition of past members from Ward One. We endorse Steve Riox for School Committee and urge you to go online and read his website: http://www.steveroix.com/. We think you will agree.
For Ward Two School Committee, we recommend Mike Nionankis, a lifelong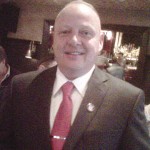 resident, married, with children attending school here, a homeowner and taxpayer as well. He knows Somerville and Ward Two very well. He's been involved for many years, both politically and individually. Ward Two sees for the first time in many years a vacant seat left by retiring Theresa Cardozza, who has left tough shoes to fill for Mike when he gets elected and represents the residents of Ward Two. Mike is working hard, and we feel that he would work just as hard for the children and residents of Ward Two. Therefore we recommend and endorse Mike Nionankis for School Committee Member. We suggest you check out his website: http://www.nionakis4two.com/.
For Ward Three Alderman we endorse Bob McWatters. Not surprisingly, he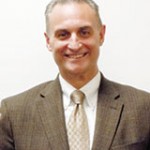 topped the ballot in the primary, and why not? He's the real deal, no holding back and he knows the job very well. He is a lifelong resident, a family man, a homeowner and, best of all, he truly emulates what an Alderman is suppose to be. No wonder retiring Ward Three Alderman Tom Taylor has endorsed him. No one knows the city make up politically and demographically, and the needs of its residents, better than Bob McWatters. As he says in his literature, from Spring Hill to Prospect Hill, which encompasses Ward Three, he has literally met with every single resident not just over these past several months but for years. Bob has served the public well as an outstanding Probation Officer for Massachusetts for many years, and for the past 13 or more years has served as Assistant Clerk of Committee's for the Board of Alderman. So we ask you, who else running from the outside understands the job better? The McWatters family has been a mainstay here in Ward Three for decades. Unlike his opponent, who is very nice, he's not bashful and he's always willing to help. Best yet, we know first hand here at The Times that if you ask him to do something he will do it and not give you the runaround like many politicians do. We expect things on November 5, Election Day, and one very important thing is coming out in Ward Three and voting for Bob McWatters. His website is http://bobmcwatters.com/.
As for Ward Five School Committee, we endorse Laura Pitone. We have to be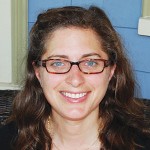 honest, we thought it would be a tough decision, but after meeting with Laura, she is one nice and articulate lady, and we predict right now that she's going to go places here in the future in Somerville. She's married, has a growing family, has been a homeowner for several years, was educated at MIT with a degree in Engineering and then went on to Babson with a business degree. She worked for a few years in the private field as a consultant, then when she became a mom she decided to be a stay at home mom. But you won't catch her home all day. She's involved in the Healey School and by all accounts she's very hands on and uses her strong points helping out at the school. Laura is originally from New Jersey. She and her husband married here and decided to make Somerville their home, investing in the community by being involved and taking an active interest in the city. And not just because it's an election year, she's been involved for several years. We like her, and once you meet this lady and sit down and talk to her you will too. We think she's going to leave a positive impression on the entire School Board when the good residents of Ward Five elect her on November 5. We join a lot of local people here in the city who support her and her commitment to the schools and our city as a whole. We proudly endorse Laura Pitone for School Committee Member in Ward Five. Her website is http://www.laurapitone.com/. Once you read it make sure you meet her in person if you haven't already and you'll see why she was our pick. One final note, this is an opportunity to elect two women from Ward Five representing all the residents. What a great opportunity for entire city of Somerville and Ward Five.
In the Ward Seven Alderman race we endorse Joe Capuano. Yes, he's from a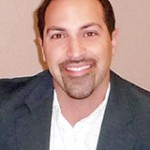 political family and some might see that as a drawback, but after meeting with Joe we feel he will best represent Ward Seven for the next two years. He's dedicated and committed to the job, since he made the decision to run back many months, filling the seat now occupied by retiring Alderman Bob Trane. Joe is a local guy, attended Somerville schools and went on to Boston College. He's a homeowner and a taxpayer as well. As Joe says in his literature, he was raised to be an active member of society with his father as the current congressman and his grandfather as a former alderman going back many decades ago. His father was a great mayor of our city for many years in the 90's and Joe was raised throughout those years seeing how his father's devotion and love of public service affected him. Make no mistake about it, he's the first to tell you he's his own person. He has a great love for Somerville and is eager to serve the residents of Ward Seven as their champion up at City Hall. All the residents, not just a few. He wants to be a part of the future of the city and that's great. We strongly endorse Joe Capuano for Ward Seven Alderman. Go to www.joecapuano.com.
Our choices for Alderman At Large:
First of all, we feel very strongly that we have choices every year and maybe just maybe we should be pleased to see some new faces sitting around the horseshoe up at city hall. Remember, you can vote for one or two or three or any four for At Large. The four top vote getters will be elected. Some candidates in the past have asked their family and close supporters to "bullet" a vote, which would in turn give them four votes or, if you like, deprive three other candidates of your vote. Just remember, you have four choices.
We endorse the candidacy of Mary Jo Rossetti for Alderman at Large. She has served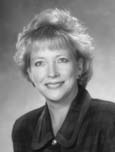 the city well these past 13 years as a School Board member from Ward Seven. Presently, she serves as the Board Chairman. This is her third time elected by her peers on the School Board, so they all know she's good in a leadership role. Mary Jo Rossetti is a lifelong resident, is married and has two daughters, is a homeowner and a taxpayer. Mary Jo has been an active and ardent supporter not just of Ward Seven but the entire City of Somerville. It's logical that she would choose to run At Large instead of at the ward level.  Mary Jo, we feel, will make articulate, educated and thoughtful decisions while serving on the Board of Alderman. We think it's a good fit for a nice lady who will make the entire City of Somerville proud. We endorse and support Mary Jo Rossetti on November 5 for one of your four votes for Alderman At Large.
We also endorse the candidacy of William Medeiros for Alderman At Large. Willie, as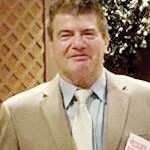 he likes to be called, is a real Somerville guy. A lifelong resident union guy from local 17 Sheet Metal Workers, and for over 30 years has worked to help make Somerville a great place to live and work. Willie is someone who, when he speaks, you can tell he's got Somerville at heart. Those that know Willie are happy that he's running. We think, along with his many friends and supporters, that he will make a very good Alderman At Large. Willie Medeiros is involved here. He is currently serving as chairman of the Condominium Review Board here in the city. We, like many others here in Somerville, like Willie. He's very popular and we think he would make a good Alderman At Large. So on November 5 you should consider him for one of your Four votes for Alderman At Large.
We endorse the candidacy of Sean Fitzgerald for Alderman At Large. He's a family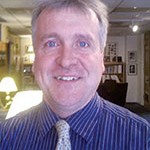 man, active in the schools, a long time resident here in Somerville and a past spokesman for both former Mayor Dorothy Kelly Gay and past Senator Charlie Shannon. Sean Fitzgerald grew up in CT, one of eight kids in his family. He attended college at Northeastern University, earning a degree in political science. Sean works hard at what he does, both here in the city with the PTA, and the various other groups in Somerville.   He presently serves as an assistant to a state representative. Sean is well known by many here. He's got one of those nice smiles and a genuine down to earth listening attitude.   He has a lot of supporters and we think he will do a great job representing us on the Board of Alderman. We ask you to give him one of your four votes for Alderman At Large.
We endorse the candidacy of Alderman At Large Jack Connolly, who has distinguished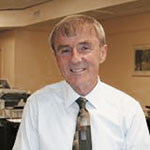 himself as a great public servant, sitting on the Board of Alderman now and has been for many years as Alderman At Large, and before that as Alderman from Ward Six. Jack has served under several administrations but has also been a strong supporter of Mayor Joe Curtatone. Jack is a lifelong resident, a family man, a homeowner and business owner, employing several local residents. He sort of has one foot in the private sector and one foot in the public sector. Both jobs done well for many years, he has sponsored legislation on the board and is, more importantly, a listener to the residents. He represents the entire city, all segments of the population, and we say that's why we endorse Jack Connolly for Alderman At Large and ask for one of your four votes on November 5.
We endorse the candidacy of Alderman At Large Dennis Sullivan, a lifelong resident, a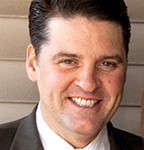 person who has worked his entire life in the public sector, in his job with the state and as a public official here in Somerville. Dennis was the former School Board member from Ward One, then elected to the Board of Alderman, serving the entire city. He's done a good job and we think he deserves two more years. Although we have asked you to vote for the previous four candidates, we offer you the option to also pick and choose, and Dennis Sullivan is a good choice for Alderman At Large. We ask you to consider him for one of your four vote.