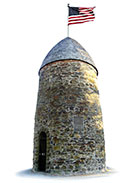 Last week Mayor Joseph A. Curtatone made it official. He will not be running for the office of Governor of the Commonwealth of Massachusetts. And the world continued turning.
In a public statement first picked up on Facebook, the mayor cited personal and family considerations in forming his decision, and thanked those who encouraged him to seriously consider the run up The Hill.
We can only speculate – for now anyway – on what a Curtatone administration on the state level would be like. Whether a supporter or a detractor, one cannot deny that the man is full of big ideas and conviction in his beliefs. It would certainly have made for an interesting time.
Whatever the long-term destiny of the man currently at the top in Somerville City Hall may be, we can salute his indefatigable spirit and commitment to personal and professional excellence.
There is a lot of business to conduct right here at home. Our world does indeed keep turning.