The candidates for Board of Alderman were each asked four questions and invited to describe themselves and their vision for how best to serve their ward. Their responses are presented here in alphabetical order, based on their last names, ward by ward. Ward 4 candidate Tony Lafuente did not submit answers in time for publication.
The questions:
1. How do you see the role of the Ward Alderman?
2. What do you feel is the most important issue facing your Ward?
3. What are your thoughts on all the new or changing developments being built in your Ward?
4. Start up businesses now face a lot of obstacles in opening. How do you see your role in cutting the
so called red tape to make it easier for new businesses with less local government interference?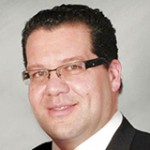 Elio LoRusso
Ward 1
Answer 1: The role of the Ward Alderman is to both represent and inform the residents of his or her ward about what is happening in City Hall and in the neighborhoods. It's also to provide checks and balances to the Administration. Ward Alderman should never be a rubber stamp for the Mayor. My opponent has the support of the political machine. I'm the Independent candidate for Alderman in Ward 1.
Answer 2: Rats: There is a serious Rodent problem in Ward 1. They are everywhere – in our yards, on our sidewalks, even in our kid's playgrounds. This is a public health issue that needs to be addressed. The administration isn't interested in new ideas – they have given up on this issue. It will take an Independent voice working with other independent Aldermen to push the city to take this issue seriously. See my plan at eliolorusso.com/rodents.
Answer 3: I'm in favor of smart development, especially commercial development that increases our tax base. Much of the residential development being pushed by the administration however, such as Highland Auto and Stop & Shop is wrong for the neighborhood. I've consistently been against it – even though it's cost me politically. This is another reason why it's important we have an independent Alderman who is willing to stand up to Mayor when he is wrong.
Answer 4: As a small business owner in Ward 1, I understand the difficulties people have with red tape. I'd like to streamline the planning process to make it easier for small businesses to open and thrive in our community. As the only independent candidate running for Alderman in Ward 1, I will be able to work with like-minded Aldermen to make this a reality.
Bio: Elio's story is shared by so many who call Somerville home. The son of immigrants, Elio was born in East Somerville and has lived in Ward 1 all his life. From his parents, he learned the values of hard work and community. He attended Little Flower School and Malden Catholic High School.
After graduating from Suffolk University, Elio went to work for the Somerville small business his father founded – Somerville Ornamental Iron Work. Learning the trade from his father, Elio eventually took the business over, and in the 16 years he has worked there, it has grown into a leader in the industry and now has eight full-time employees.
He lives on George St with his wife Juscelia and 4-year old daughter, Maria Gabriella.
Elio is running to be Ward 1 Alderman because he has the experience, independence and relationships to deliver solid leadership for our neighborhoods. These are important times for our city and ward. There are many exciting things are happening in East Somerville – from the Assembly Square development to the re-vamping of East Broadway – and East Somerville needs a strong voice who will stand up for residents during these times.
Elio knows it's the people who live in our city that make Somerville special – not the politicians. As your Alderman, Elio will never be a rubber stamp for any administration. He will represent the residents of Ward 1.
To learn more about Elio and his campaign, visit http://www.eliolorusso.com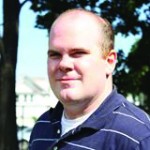 Matthew C. McLaughlin
Ward 1
Answer 1: A ward alderman must be attentive to the needs of the community for everyday services like trash disposal, snow plowing and being a conduit to government services.  Another important aspect is that of community representative. I believe I best represent East Somerville and its diverse array of constituents.
Answer 2: The two issues I hear regularly are rats and parking.  Both may potentially force people out of the community, which is something I have fought against for years.  We need to combat the rat problem with all available resources and ensure that overdevelopment doesn't make parking impossible.
Answer 3: Development in East Somerville represents a tremendous potential for growth, but may also take away the things we love about Somerville.  I support developments in Assembly Square and Inner Belt Road and strongly support local hire citywide.  I also fight to maintain parking and ensure developments fit the community.
Answer 4: The primary role of an alderman is to ensure their neighborhood is safe and clean, not only for residents but for potential new businesses.  This is the best way to promote small businesses.  The Lower Broadway overhaul will make local businesses more appealing to small businesses.  This is a far more practical and realistic way an alderman can help business that will also help the community.
Bio: Matthew McLaughlin was born and raised in Somerville, graduating from Somerville High in 2000.  He has been involved in the community since he was a teenager and has a long track record as a servant to the people.  He enlisted in the Army in 2003, serving two tours in Iraq and attaining the rank of Sergeant.  While still in the Army, he co-founded Save Our Somerville, a community group promoting youth services, local jobs, open space development, affordable housing and empowerment of working people. Matt graduated from Tufts University this spring with a degree in political science. Matt will represent the diverse array of interests in East Somerville and will bring the passion, energy and proven leadership he has provided Somerville for years.
I am seeking to represent East Somerville because I can best represent the ward. If elected, I would be the only veteran serving on the board of alderman. East Somerville is also one of the last remnants of old Somerville as well as immigrant Somerville and also has a bright new future ahead of it. I want to strike a balance between the two, something that has not happened everywhere in Somerville.  I believe my track record proves my level of commitment to Somerville and the people in it.  A good imagination is not required to envision how I would be as alderman. I encourage everyone to learn more about me.  You will find I am the candidate most committed to helping people in Somerville. http://www.mattmclaughlin.org/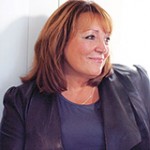 Maryann M. Heuston
Ward 2
Answer 1: I see this role as that of an advocate for basic quality of life issues for residents, insuring that needs are met and problems addressed, as well as one which navigates the larger spectrum of issues such as housing, jobs, infrastructure improvements and commercial development collaboratively at the city level. I believe we can embrace the future while retaining what is important and precious to all who live in the City by truly evaluating each issue and opportunity and staying ahead of the curve by defining neighborhoods and what will keep them intact.
Answer 2: 1. Preserve and respect neighborhoods- I will request a resident-driven planning and visioning process that will identify unique residential neighborhoods and identify the impact of zoning and development on those neighborhoods, and recommend changes to preserve what's important to residents.  2. Continued focus on flooding and drainage-This is a quality of life issue which affects many W 2 residents-I will request an expansion of the short term work already underway in the Washington/Dane street area and request that the City articulate a long term financial and structural commitment toward resolution of this issue.
Answer 3: Each development has its own benefits and unique set of challenges. Overall, as each is evaluated, impact on neighborhoods becomes very important. I have seen both old and new zoning impact a neighborhood adversely- so the answer is not necessarily to retain old zoning or to recommend new but, to make sure that any project sufficiently addresses the concerns of a neighborhood while making a positive impact on the overall vision of an area and contributes to the future vision of the City. In addition, since the only relief for the residential tax burden is to expand the commercial tax base, there should be a concerted effort to maximize that type of development.
Answer 4: Ward 2 has recently seen some new businesses spring up especially related to the food industry. From my perspective there needs to be a better coordination of all of the required inspections and sign off which are very important, but which need to be coordinated and scheduled in a much more efficient way. We must also recognize that we may need additional staff to handle the volume of business coming our way and evaluate the demand in relation to the resources. Complaints I have encountered are related to lack of coordination and a clear pathway to an efficient outcome.
Bio: I am a lifelong resident of Somerville and grew up on Beacon Street in a working class family, attended UMass Boston, and was only able to pursue a Master's degree in Sociology at BU with the help of a research grant from NIMH.
As the Ward 2 Alderman I have worked hard on open space issues- one of my first acts was to transform a concrete island on Concord Ave to a green oasis- followed by a new Perry Park, Palmacci Park and two Community gardens. My first challenge as an Alderman was to petition the State to reject the plans for the Argenziano School because it cut off a significant view and portion of open space to Lincoln Park residents and that fight was won. I led a Committee of the Board of Aldermen which took on the rodent issue in the city, a problem I was unafraid to make public, resulting in a new trash ordinance and I have recently been asked to revive that Committee to continue the work. More recently I have lobbied the City to come up with short and long term solution to the century old problem of flooding in Ward 2 and that was the motivation for my work on the pervious surface ordinance passed a few years ago. The elimination of the Waste Transfer station at Brickbottom was a priority that was accomplished to open Ward 2 up to new vistas and a better quality of life experience for Brickbottom residents. www.facebook.com/HeustonforWard2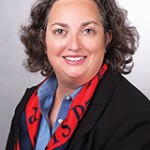 Suzanne W. Bremer
Ward 3
Answer 1: The role of the Ward Alderman is to represent the people of the Ward and see to it that city services are provided to residents and their concerns addressed.  This is best done by listening, providing information, and leading the process that arrives at thoughtful, workable solutions to the issues confronting both the Ward and the city.
Answer 2: The most pressing issue facing Ward 3 is how do we balance our quality of life with the changes that are coming to Somerville? We need to improve pedestrian safety in Union Square, and calm traffic on our narrow, residential streets.  To preserve the diversity of our community, we need to provide housing options for folks of limited means, and for families with children. We need to create an environment that supports locally owned, independent businesses so that locally spent dollars stay in the local economy. We need to continue to invest in our schools so our children can succeed. In the face of climate change, we need to create more green space and tree cover. And we need to do this while preparing for the changes being brought by the Green Line Extension.
Answer 3: Future development must fit into the fabric of existing neighborhoods. Development means different things in different parts of the Ward.  In Union Square, discussions have focused on building height (55 feet vs. 45 feet) along Washington Street and Somerville Avenue. Historically, the buildings in Union Square were four stories tall, so today, allowing buildings of 45 feet would match the size and scale of the Square.  On Spring Hill residents are concerned about shoehorning the maximum number of condominiums into backyards.  Neighborhoods with trees and yards should be developed in ways that include trees and yards.
Answer 4: As Alderman, I will be a strong advocate for economic development.  To fulfill the promise of SomerVision, we need to create 30,000 new jobs over the next 25 years.  Attracting these jobs requires a consistent, sophisticated approach that spells out the advantages of locating a business here – the deep and broad talents of our residents, proximity to the "idea factories" of near-by research universities, our transportation infrastructure, and a city government with a clear of rules and regulations, policies and procedures and a willingness to work with businesses so that we all benefit.
Bio: I'm running for alderman because Somerville is changing, and for Somerville to be an even better place to live, and remain the place we love, we need a strong, independent voice at City Hall.  I want that voice to be our voice.  I want our voice to determine the changes coming to our city.
I'm a mom.  My wife Jane and I have lived in Somerville for more than 20 years, and we're proud to be raising our two children here. In this time, I've come to love Union Square, the Prospect Hill monument and the dynamic energy of our city.
We're at a critical moment in our history, and we need to get it right.  Future development must fit into the fabric of existing neighborhoods.  We need to improve pedestrian safety in Union Square, and work to make sure that traffic doesn't further clog our narrow, residential streets. We must attract businesses that work for us and want us to work for them.  We need housing for people of modest means, and for families with children.  We need to lead the charge on change, and not let the change lead us.
I'm a librarian.  And as your ward alderman I will do what librarians always do – listen to questions, understand the concerns behind the question, gather information and present it in a way that we can arrive at thoughtful, sustainable solutions to the challengers that lie ahead.  Together, we will build a better Somerville.  http://suzanneforsomerville.org/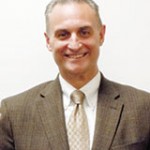 Robert J. McWatters
Ward 3
Answer 1: A Ward Alderman is the elected representative of the voters in that ward and, as such, has a duty to ensure that every voice is heard.  He or she has an obligation to be accessible to constituents, to listen to their concerns and to act in a manner that will achieve the best result possible for the Ward and the City of Somerville.
Answer 2: Presently, our ward and city are being negatively impacted by multiple public safety issues, specifically, the escalating rodent problem and recent outbreak of fires, 4 of which have been ruled as arson.  Public Safety is always an important issue and my job, as an Alderman, would be to provide our public safety personnel with the resources needed to combat both of these problems, leaving no stone un-turned, so that our citizens and visitors are safe.
Answer 3: Somerville is a community "on the move", making new development inevitable.  Having said that, development that grows the commercial tax base and provides some much needed tax relief for the city's property owners, should be encouraged.  A reasonable, stable tax rate would hopefully benefit Somerville's non-property owners as well by keeping rents at an affordable level, making more of workers' take home pay available to them.
Answer 4: If Somerville is going to successfully expand its commercial tax base, it needs to be business friendly.  Just as the City Charter undergoes periodic reviews to keep it compatible with the times, so too should our business ordinances and permitting processes be reviewed to modify or eliminate outdated regulations and to make the entire permitting and licensing processes less cumbersome.
Bio: I was born and raised in Somerville, living most of my life in Ward 3.  I have a great love for the city and our neighborhoods and I have served on the Advisory Panel for the Little Sisters of the Poor for the past 12 years.  I have a Bachelor's Degree in Political Science from the University of Massachusetts and a Master's Degree in Public Administration from Northeastern University.  For the past 28 years, I have been a Probation Officer with the Massachusetts Trial Courts, working closely with various Police and Justice Departments.  For the past 18 years, I have also served as the Clerk of Committees to the Somerville Board of Aldermen, under 3 City Administrations.  That position afforded me a unique perspective from which to observe the workings of our local government.  Being present for countless discussions, presentations, debates and 18 years of the city's fiscal budget hearings has prepared me to represent the residents of Ward 3.  I believe that every resident has a voice in how government should operate and I will work to ensure that all sides of an issue are heard and evaluated, to achieve the best result possible for the Ward and the City of Somerville.  I will be accessible to the residents and will work to keep Somerville moving forward by supporting job creation and responsible development – acting in a manner that is fiscally conservative to protect the taxpayers. http://bobmcwatters.com/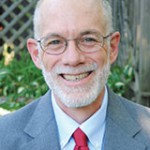 Mark Niedergang
Ward 5
Answer 1: A ward alderman's role is to:
• Work closely with residents and city government to ensure constituents receive effective city services — promptly, courteously, efficiently and fairly.
• Serve as a watchdog, ensuring that city government is competent, honest, fair, transparent and cost effective.
• Serve as a legislator, shaping city laws, zoning and policy.
• Oversee the city's budget and make sure that taxpayers' money is spent wisely and efficiently.
Answer 2: The most pressing issue is the rat problem and constituent concerns such as parking, permits, streets, trees.  The most important issue is real estate development.  I will put the residents of Ward 5 first.  I will work to protect our neighborhoods, revise the zoning code, and build more affordable housing to preserve Somerville's character and diversity.  I will advocate for commercial development that brings increased tax revenue and local jobs that pay a living wage.
Answer 3: Development must be good for Ward 5 residents and Somerville.  Our three greatest development challenges are protecting our neighborhoods; expanding our commercial property tax base; and more affordable housing.  High-priced condos now dominate  Somerville development.  Commercial projects that bring significant tax revenue and living-wage jobs are rare. The results: a high tax burden on homeowners and displacement of long-term residents.  I oppose outsized developments that negatively impact neighborhoods.  I welcome commercial developments in appropriate locations.
Answer 4: Unnecessary and often uncoordinated bureaucratic requirements are constraining Somerville's economic development, especially of small businesses.  I will work with the Mayor to convene a commission  of  residents, business owners, business community leaders,  Aldermen, Inspectional Services and the Mayor's Office to:
• Review, step-by-step, every municipal requirement to start a business in Somerville.
• Make recommendations to consolidate, streamline, and where appropriate, eliminate those requirements.
• Monitor implementation of the recommendations.
Bio: Mark Niedergang has served eight years and been elected four times to represent Ward 5 on the Somerville School Committee.  He's made significant improvements in our public schools.  In the 1990s, he worked in the Somerville Police Department and Mayor's Office of Human Services under Mayor Michael Capuano.  Mark raised over $1 million to implement community policing.
Mark works as a project manager, planner and fundraiser for non-profit organizations, helping them achieve their goals. Currently he is Project Manager for the Prescription Drug Monitoring Program Center of Excellence, a Brandeis University research center funded by the U.S. Bureau of Justice Assistance. He has a B.A. from Tufts and a Masters in International Relations from Johns Hopkins University.
"Our city is changing, and we must shape that change to build the community we want. If I am elected, I will work hard to provide excellent constituent services to Ward 5 residents; protect and strengthen our neighborhoods; manage development wisely; preserve Somerville's character and diversity; enrich our environment; extend the Green Line and the Community Path; keep more families in Somerville; and make city government fair, honest and open."
Mark has lived in Somerville for 30 years. His family lives in and owns a two-family house on Conwell Street.   His wife, Marya, is the Director of the New England Jewish Labor Committee. Their daughter Rae graduated Somerville High in 2010 and attends Tufts University.
For more information: http://www.markniedergang.com/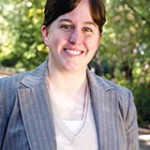 Courtney K. O'Keefe
Ward 5
Answer 1: I see the role as connecting City Hall to the residents and vice versa. I see it this way because our residents deserve great services from our City and our City can benefit from the ideas and suggestions of the residents. By making the connection to City Hall a two-way street, residents feel empowered and know that they make a difference in the place they choose to live.
Answer 2: Without question-development! Somerville is turning in to a Real Estate heaven for developers, but we have to ensure that there is a harmony between smart, neighborhood-friendly changes and maintaining a strong commercial tax base. I would like to see extensive research conducted, including cost and revenue loss projections to the City, being a mandatory part of submitted proposals and community meetings, as well as, being taken into consideration during the approval process.
Answer 3: I am concerned about the shift from commercial tax generating businesses to residential. Unfortunately, more businesses are following suit leaving neighbors to live through the inconvenience and disruption that construction causes. On the other hand, I am excited about the rejuvenation of Magoun Square and the beginning of the Community Path Extension to Lowell Street. These have brought an amazing energy to residents who love the quality of life improvements both of these projects offer.
Answer 4: A good starting point is to research processes of neighboring cities. Are they doing something we can do better? Do they have a process that could work here? Next, I would meet with the owners of recently-opened businesses and gather their suggestions on how Somerville can improve. Lastly, I would work with Department Heads to create a predictable, working document that guides entrepreneurs through the journey of making Somerville the home for their business.
Bio: As a lifelong resident of Ward 5, I have had the honor of being involved in my community. For the past decade, I have advocated for increased economic vitality for our business districts, safer neighborhoods, fairer city Traffic and Parking policies, thoughtful development and the extension of the Green Line and the Community Path. I have spoken out against frivolous spending, increases in fees and fines and the outsourcing of our school custodians. I have supported local and Union hiring initiatives and voted for increased spending for our Fire and Police Departments and our Schools.
Although, I understand the importance of fighting for working class families as an individual, I also know the benefit of serving on boards and committees with other residents, ensuring that all members of our community have a voice at City Hall. I have served on the Human Rights Commission, the Zoning Advisory Committee and the Board of Advisors for the Cambridge and Somerville Program for Alcoholism and Drug Rehabilitation.
This past April, I entered the Aldermanic Chambers as the Ward 5 representative with my roots planted firmly in community leadership and not in a political organization. As a result, I have received the endorsements of several labor organizations, among them, the Somerville Fire Fighters Local 76, the Somerville Labor Council and the Somerville Police Employees Association. But, on November 5th, I seek the most important endorsement of all…that of the Ward 5 residents so that I may continue to serve as your Ward 5 Alderman. www.CourtneyOKeefe.com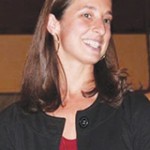 Rebekah L. Gewirtz
Ward 6
Answer 1: I see my role as a ward alderman to represent the people who elected me.  My first priority is to their needs and concerns especially with respect to development.  Development projects must be good for neighbors and not just developers and must enhance the neighborhood and improve it.
Answer 2: Right now there are many formula business establishments attempting to come into Davis Square. Formula retail can strip away the uniqueness of neighborhoods and contribute to an "outdoor mall" feeling.  I am proposing an ordinance that would subject formula retail to stricter review and additional standards.
Answer 3: There have been some positive development projects in Ward 6 that I have supported.  There have also been projects proposed that would provide for too many small units that increase transience, which are more problematic.  It's important we maintain a good balance of small units and family sized housing to both allow new people to enter the market and allow families to grow and thrive here.  In addition, having mixed use development in Davis Square and Ball Square is a priority for me.  Davis is a model Transit Oriented Development area because we have such a great mix of local businesses, residents, and transit all together, making our area incredibly walkable and livable.  It's important we preserve this and build upon the strengths of our community.
Answer 4: There are many start up businesses in Davis Square and I think that's a good thing for our local economy.  Businesses that are not proposing a "new use" in a building can often go in by right. There are a variety of start ups on the second and third floors of Davis Sq office buildings.  I am not aware that any have faced "red tape" to come in.
Bio: I have been a member of the Board of Aldermen for eight years.  I have been a strong advocate for transparency and accountability in local government and I have brought an independent voice to the Board. I am not afraid to ask tough questions and press an issue if I feel it would be harmful to any of our residents.  I am running for re-election because there is more work to do to improve our community and make it the best possible place for all of our residents and local business owners.  I have a quarterly e-newsletter that I post to my website about important community meetings, events and happenings, and key city issues.  It also includes a "constituent corner" where I ask residents what they think about some of the hot issues of the day.  To take a look at what I've been up to on the Board and to see my newsletter go to http://www.rebekahgewirtz.org/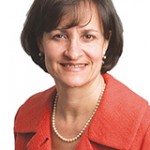 Katjana Ballantyne
Ward 7
Answer 1: Constituent services must be the top priority for an Alderman.  Street-by-street issues on each block affect our quality of life; trash, noise, street and sidewalk maintenance, trees, housing overcrowding etc. I'll work hard to respond to the every day concerns that are important to resident families, seniors, professionals, and young people.  As Alderman I'll also work on big picture issues, like inclusive government, supporting great schools, smart development, affordability and jobs.
Answer 2: Affordability.  New development is expected in Teele Square, the Powder House School site, the empty MWRA building and future development is likely to accompany the Green Line Extension to Route 16/Boston Ave.  We need to shape future projects to create local jobs, support city services, ease residential taxes and help keep Somerville affordable. We'll also need to work to mitigate harmful effects of development, so our neighbors are not forced out, especially families and seniors.
Answer 3: Development review should start in the neighborhoods concerned, so that we can be sure that new development will work for the residents who live nearby.  Future development in Ward 7, including the Powder House School, Teele Square and development that will come with the Green Line Extension, all represent potential benefits and pressures.  As Alderman I'll work to bring residents into the review process early and for smart developments that work for residents first.
Answer 4: Small businesses drive the local, state and national economies. Somerville needs more small businesses in our squares and on our main streets to create local jobs, support city services, and reduce the residential tax rate.  As Alderman I'll put my business start-up experience to work to help small businesses to get started and to stay here.  I'll support a simplified permitting process for small businesses and planning for development that creates good, local jobs.
Bio: Katjana Ballantyne put herself through college and graduate school earning a B.A. in Political Science from St. Michael's College, Vermont, and an MBA with an entrepreneurship focus from Suffolk University, Boston.
She's worked for 27 years with international companies, start-ups, co-founded a local company, and local non-profits.
Now as the CEO of Girls' LEAP, Katjana brings talented people and resources together to train at-risk girls to champion their well-being for a lifetime, with safety skills and self-awareness.
Katjana has made Teele Square her home these past twenty years with husband Richard and her daughters; Iliana, a junior at Somerville High School and Sophia in Kindergarten at Unidos.  She's raised her family here and fought for smart development, local jobs, better transportation and great schools.
A committed Democrat, Katjana's campaign for Alderman is endorsed by the Progressive Democrats of Somerville (PDS) and the Sierra Club of Massachusetts.  Katjana was elected to serve as a member of the Democratic City Committee for Ward 7 and elected as a Delegate to the State Democratic Convention.  She was Ward 7 Canvass Leader for Elizabeth Warren's campaign and a volunteer for Edward Markey's Senate election
Katjana has been an inclusive community leader in her two decades of local volunteering.  She has worked with community organizations to create affordable housing, provide new small business space and teach financial literacy.
Katjana wants to put her experience to work as Alderman to make Somerville even better for families, professionals, young people and seniors. http://katjana.org/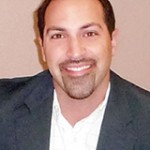 Joseph A. Capuano
Ward 7
Answer 1: Servicing constituents is the most important role of an Alderman.  You have to listen to your neighbors and act on their behalf.  Everyone can have an opinion (including an Alderman), but every elected official should seek a consensus opinion on important issues.  I have heard many people suggest ways to make our crosswalks safer, improve street lighting, increase rodent control, and control development – we deserve an Alderman who knows how to get these done.
Answer 2: The redevelopment of the Powderhouse Community School (PHCS) is the most important issue in the short term (over the long-term, it's the Green Line Extension).  The City has total control over the possible sale of the PHCS and we have only one chance to get it right.  My commitment to community involvement will serve the people well when it comes time to make final decisions and negotiate with any developer (or plan for open space).
Answer 3: A Ward Alderman must always protect the interests of those who live here.  Change can be good, but it must reflect the desires and needs of people who made Somerville so livable.  By ensuring community input into every development, we make both the project and the community better.  We should follow this approach for PHCS, the Teele Square "hole", the former MWRA building at Capen Court, any expansion by Tufts and for the Green Line Extension.
Answer 4: Every city says it wants to cut red tape, few succeed.  The best way to do this is to have an effective and engaged Ward Alderman who knows what people want and how to get it done.  I represent many businesses in my professional life; I've helped them expand and create jobs.  As an Alderman, I would work with neighbors to decide what's best and then walk desirable businesses through the process required in Somerville.
Bio: Having grown up here, attending Somerville Public Schools, there was never a doubt that I would come back after graduating from Boston College.  My parents, grandmother, uncles, aunts, and cousins all live here.  Together with my brother Mike and his wife Elizabeth, we own and live in a two-family home on High Street. Raised to be an active member of society, I mediated differences in High School and mentored children through the Big Brother Association in college.  After college, I became the Deputy Chief of Staff in the Department of Economic Development for Governor Patrick.  Today, I help business leaders navigate the complexities of government to create jobs. Housing prices forced out many of the young people who grew up with me.  I'm proud that Ward 7 will soon welcome homeless Veterans on Broadway.  This proves we can find ways to help people live in Somerville.  We need to work hard to attract and retain young people, veterans, seniors, and families.  No one wants to lose the diversity and vibrancy of this wonderful City.
I'm proud to have earned endorsements from organizations that represent working men and women, including the Greater Boston Labor Council, the Somerville Labor Coalition, and the Somerville Fire Fighters. I want to use the skills I've learned to help make Somerville a better place to live and work – from development issues, to the environment, to education, to city services – everyone deserves to be heard and respected.  I respectfully ask for your vote on Tuesday November 5th. www.joecapuano.com.