The candidates for Alderman At Large were each asked four questions and invited to describe themselves and their vision for how best to serve their ward as Alderman At Large members of the Board of Alderman. Their responses are presented here in alphabetical order, based on their last names.
The questions:
1. What do you feel is the most important duty of an Alderman?
2. Do you think the city has too many regulations that make it hard for new businesses to open in Somerville?
3. What is the most pressing issue now facing Somerville?
4. What is your opinion of the present administration and how it responds to residents' concerns?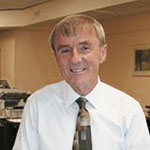 John M (Jack) Connolly, Jr.
Answer 1: Acting collectively, an Alderman must  insure that the Mayor and administration   protect the Public Safety (Police Fire, & DPW) and provide for the best public education possible. Aldermen are the financial overseers of the Mayor and his administration; Board members must  subject all city departments to a rigorous annual budget review,  and closely monitor programs and  department expenditures thorough the year.
Answer 2: No…Compared to surrounding communities, we are similar in requirements: The real problem may lie in the response time for City departments to reply with information, a decision, or to perform an inspection.
Answer 3: A. To open the Orange line T stop at Assembly in mid-2014. B. Manage the redevelopment of Union Square anticipating the Green Line T stops in as projected in 2017. C. Configure Planning and Zoning regulations around proposed T stops to allow for managed development.
Answer 4: Generally speaking, the Mayor and City Administration are very thorough responding to resident constituent concerns; Resistat (name could be improved) meetings are well done, and the Administration is always seeking input for improvements; They make good use of social media and the City website to inform and to request information.
Bio: I was educated in Somerville schools, worked my way through Boston College Honors Bachelors (undergraduate) and Masters degree programs. Together with my wife Gail, we have raised three daughters all schooled in Somerville Public Schools. I live and work in Davis Square, where I own and operate a private sector award-winning insurance agency, (Wedgwood, Crane & Connolly) at 19 College Ave. Contact me there @ 617-625-0781, or aldermanconnolly@gmail.com. Of all the candidates, I am the only at Large candidate that has served BOTH as a ward Alderman (two decades of experience in Ward Six) and as an Alderman at Large (2007-present).  I bring a solid history of both public and private sector experiences having worked with Mayors Brune, Capuano, Kelly-Gay, and Curtatone, to bring the best value for the taxpayer dollar and to improve the quality of life for residents of the City. With regard to leadership skills, I have enjoyed the confidence of my elected BOA Colleagues, having been elected BOA President and Vice President several times, and have chaired all the committees of the Board, and served on several special committees. Please check out my website aldermanjackconnolly.com for more information and a video.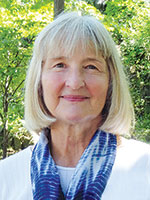 Carol Dempkowski
Answer 1: The most important duty of an Alderman is to represent and protect the people   and improve the quality of life in Somerville. We can do this by promoting a cleaner, healthier environment, safer streets and crosswalks, opportunity for jobs and education, and housing that is suitable both in cost and design. We need to ensure that people's voices are heard and that people have the opportunity to participate as a community.
Answer 2: I do not believe that current regulations discourage new businesses. In the 35 years I have lived here many new businesses have opened in Davis Square and across the city. New businesses included banks, computer professionals, health care professionals,  food stores, clothing stores, gift stores, as well as many restaurants and coffee shops. Some businesses   thrive and expand as they serve people well.  High rental costs and lack of parking can discourage new businesses.
Answer 3: I believe the most pressing issue facing Somerville today is development and its impact on people.  I believe it is important to keep the community involved in planning and address people's concerns as changes occur. People need to be involved before final plans are drawn up so that their concerns can be incorporated into the final designs and they are not faced with the expense of going to court.
Answer 4: The present administration has recently begun some good efforts towards involving citizens in development plans for the city but they need to do much more. Citizens need to be closely involved with the projects which impact the places where they live. It would be much better to work constructively to incorporate people's concerns into projects which we can all be proud of and have something to show for all the time and effort.
Bio: Carol Dempkowski has owned a home in Somerville for 35 years. She was a chairperson for the Davis Square Task Force when the Red Line came to Somerville and on the Noise and Vibration Committee during the construction. Carol was on the first Somerville Arts Council and later became its chairman. On the School Council at the Edgerly School in East Somerville and as PTA President at the Kennedy School she worked to see that all voices were heard. She currently volunteers organizing the Plant Sale for the Somerville Garden Club. Carol has an MS in Mechanical Engineering from Tufts University and has worked on Environmental  Impact Studies and in Transportation.  She was a K-8 computer teacher.  Her son attended Somerville Public schools pre-K -12. www.caroldempkowski.com.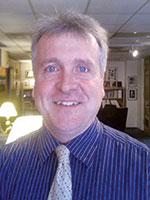 Sean J. Fitzgerald
Answer 1: I believe the most important duty of an Alderman is to vigorously represent, advocate, and empower the constituency that they are elected to serve. An Alderman, elected in Somerville in 2013, should know full well that this responsibility now requires another level. There is a rising tide of new residents, new voters, and new concerns. Both the Ward Alderman and any At Large Alderman need to have the skill sets necessary to play a strong role in determining Somerville's future.
Answer 2: Yes. Unlike Cambridge, who has taken the lead on Boston area business spillover development, Somerville seems to be stuck in the small world. When development issues are continually haggled out at the ISD level, no one benefits. I would advocate for a business-friendly, streamlined permitting approach to small projects looking to get off the ground. Small business is what fuels the local, state, and national economy.
Answer 3: Development-The most pressing issue facing Somerville now is the decisions made on what the eventual build-out is at Assembly Square, Union Square, Inner belt, and the many former industrial parcels in the Kiley Barrel/Union Square district. The City is currently reviewing plans on all these projects. The Somerville Board of Alderman should demand to have a place a the table in the many meetings and negotiations that have happened, and will happen in the future.
Answer 4: Present Administration-The Curtatone administration has been in office for almost 10 years, certainly a benchmark of an effective and a productive example of municipal government success. While they have had this record, I would just caution that recently, the administration can be seen as flat-footed. Neighborhood concerns were not fully taken into consideration for the planned supermarket proposal. The recent rodent problem is also illustrative to this point. They did not respond, I believe, to the seriousness of the problem. I think that perhaps, comes with time.
Bio: Sean Fitzgerald has been actively involved in public service and community activism since his earliest days, growing up the youngest of 8 children in a political family in East Hartford, Connecticut. His political orientation began at 5 years old, holding a sign in 1968 for Presidential candidate Robert Kennedy. These were the days where you all knew everyone in the neighborhood, and the family and church were the central grounding foundations in your life. He left CT to attend Northeastern University in Boston, graduating with a Bachelor's Degree in Political Science. He co-directed Dorothy Kelly Gay's strong bid for Lieutenant Governor, and directed all Field & Finance activities, in her successful run for Mayor in 1999. He served as Communications Director for the City of Somerville until he accepted a position as Chief of Staff to State Senator Charles Shannon. He is currently Chief of Staff to State Representative Jay Kaufman, (D-Lexington).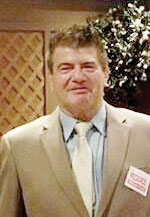 William A. Medeiros
Answer 1: The most important duty of any alderman is to represent the residents of Somerville in a professional manner and have concerns for their safety and a clean city and to listen to any problems the youth and elderly have.
Answer 2: As far as city has too many regulations for new business, I am split on it. Maybe we should look at the overall picture more so we don't have another eyesore like the old Star Market on Winter Hill, where we receive no income from the piece of property and residents have no work there.
Answer 3: The most pressing issue right now from door knocking is the major concern of the invasion of the rat problem. Residents are very disappointed with the way it is being handled by City Hall. Is this the way we reward people who buy and rent houses?
Answer 4: My opinion of the present administration of residents is working good on many issues but seem not to be working on rat bedbugs and work for Somerville residents. Union, non-union, affordable housing, we should have a preceding of jobs going to Somerville residents.
Bio: A lifelong resident of Somerville and a graduate of Somerville school system. A union sheet metal worker, local 17, since 1972. Has been endorsed by Somerville labor collation sheet metal workers painters local 35, pipe coverers local 6, and Somerville firefighters local 76. I presently serve as chairman of the condo review board, commission of  recreation and athletic field founder and President of Somerville Gridiron Assoc., which raises money for football programs. Notary Public Comm. of Mass. Also served on the Board of Directors Somerville Boys and Girls Clubs. Race director Dee succor road race that raised money for Somerville public schools learn to swim program volunteer over forty years in different events. wmed4aldatlarge@aol.com.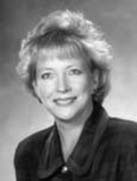 Mary Jo Rossetti
Answer 1: There is a close tie for first in what I consider to be a priority responsibility of an Alderman; detailed scrutiny of the use of the taxpayer's money as the city's annual budget is formed, and the assurance of paramount safety throughout our entire community requires experienced leaders.  As a three-time Chairman of the School Committee, I have the confidence and experience needed to properly evaluate the recommendations from City Hall staff.
Answer 2: With the increasing empty storefronts citywide, this question is timely.  My personal discussions with some business owners suggest the price of leasing space has been a challenge to their budgets.  Some regulations are in place for the protection of our residents, others not so. For the past two years the state has offered grants (Chapter 40R – Smart growth for densely populated areas). Many cities and towns have taken advantage of this opportunity, why not us?
Answer 3: Keeping in mind the importance of health and safety, the unfortunate answer here is Rats!  Not educating the ENTIRE community of simple measures which could be taken to combat this issue has been a mistake.  With winter weather fast approaching, and without proper attention to detail of this serious matter, the interior of our homes is in serious jeopardy.
Answer 4: The implementation of 3-1-1 and the resultant Resistat data are commendable.  Each constituent's phone call to City Hall tells a story, some with multiple chapters.  However, proper attention and follow-up to this data is important.  Was the response timely?  How long was a case "open"?  Should I be elected, I will be sure to view these reports multiple times throughout the fiscal year.
Bio: Somerville native, 7 term school committee member Mary Jo began her public advocacy work as a parent in the PTA (SHS President), 2008 Person of the Year. Elected to the School Committee in 1999 she became active in the Massachusetts Association of School Committees (current President). Mrs. Rossetti has participated in Federal Relations Network sessions in Washington. She continues to serve on the governor's Local Government Advisory Commission, where she has been a forceful advocate for school funding and children's safety net issues. Using her experiences serving families in economic crisis, Mary Jo was cited by legislative leaders for her role in securing the nation's first legislation requiring the gathering of data and research in this area.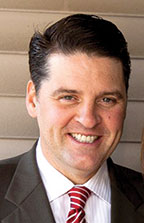 Dennis Michael Sullivan
Answer 1: The most important duty is constituent services and getting input on issues from residents. I believe that municipal government works better when we listen. I've held more than 125 neighborhood office hours to connect with residents in their neighborhood, on their time. Together we make real progress.
Answer 2: As Chair of License and Permits, I strive to balance economic development with the quality of life for residents. We must work with businesses to make sure they are good for that particular neighborhood. There is always room for improvement and I'm always open to suggestions.
Answer 3: Public transportation. When the Assembly Square orange line stop opens shortly, it will be the first new station in the state in 25 years! I'll work to make sure the orange line stays on track and to expand the green line through Route 16. We must also expand the community bike path all the way to Boston to increase pedestrian access. I'll also work keep our streets clean, neighborhoods safe and promote smart growth development.
Answer 4: Mayor Curtatone has done a lot for the city of Somerville, turning the city into arts, culture and dining destination which have attracted new businesses and residents. However, our resident's quality of life must remain our top priority. Responding to resident concerns must always be a top priority of the mayor, administration and all elected officials.
Bio: Dennis Sullivan has been an Alderman at Large since 2004. He currently serves as the Chairman of the Committee on Licensing and Permits.  As the School Committee representative from Ward 1 and former Chairman, he championed full-time nurses, low class sizes and the building of three new schools. Sullivan is a Sergeant with the Department of Correction. For six years, he was a Combat Medic in the Massachusetts National Guard located at the Highland Avenue Armory, and he continues to be a member of American Legion Post #19. Sullivan is a graduate of Saint Clement High School and Curry College. He lives in the Ten Hills neighborhood with his wife, Melissa, and dog, Nilla.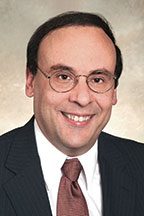 William A. White Jr.
Answer 1: The most important duty of an alderman is to exercise independent integrity and make decisions not for personal gain but instead based on his/her beliefs.  For example, I believe that we should continue to make Somerville a City that is attractive to residents who want to live here for the long term, especially those who wish to raise a family, so I have consistently joined residents in opposing huge developments that adversely affect their neighborhoods.
Answer 2: To the best of my knowledge, Somerville has no more regulations than any other similar city.  I think the more important issue is how those regulations are being enforced.  We should work to streamline the process for those businesses that meet the City's objectives.  For example, I have pledged to work to with the proposed development for North Point which has committed to build high end commercial development which would bring in tax revenue for the City.
Answer 3: Somerville must balance economic growth with the need to preserve our residential neighborhoods.  That is why I have stressed the need for quality commercial developments like  office buildings and research and development in areas such as Assembly Square, the Inner Belt and North Point.  These bring good paying jobs and tax revenue that could help keep property taxes down.  We must reexamine our zoning that impacts residential neighborhoods so that families and long-term residents don't leave.
Answer 4: I have voted to fund the 311 constituent call center that allows City government to take resident's concerns, keep a log, and then respond.  From this, aldermen can pinpoint areas of specific resident concerns and then work for improvement.  For example, in addressing the rodent problem, we have identified specific areas of rodent activity and reviewed the City's response.  From this information, I and other aldermen called for the hiring a full time rodent officer which has happened.
Bio: Growing up in a blue collar family and neighborhood near the current Target at a time when slaughter houses still operated,  I graduated from Somerville High School in 1973.  With the help of many people, I received scholarships to attend Harvard College.  I also served as an intern for Congressman Tip O'Neill.  I received a B.A. in government and economics from Harvard in 1977 and a law degree from Georgetown in 1980.  I then served as a law clerk for a federal appellate judge for one year and have practiced law since.  My law office is in Magoun Square.  Because of the help that I received as a youth, I have worked to give back to my community through my involvement in politics.  My website is www.aldermanwhite.org.
Be sure to vote in the city election on Tuesday, November 5, 2013
Polls are open from 7 a.m. to 8 p.m.