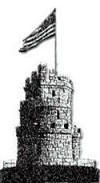 So, it looks as though there very well could be a big Vegas-style casino staring back at us from across the river, if the city of Everett's intentions come to fruition.
A brewing controversy over this has recently taken the spotlight as the City of Somerville's official response has been overwhelmingly terse and to the point: we don't like it.
The mayor and Board of Alderman have each in turn voiced their disapproval over the matter and cited their reasons.
Many worry that the presence of the mega-complex will lower the character of the region by encouraging gambling and sundry other hedonistic pursuits.
Some are concerned that it will lower the value of neighboring properties, such as the big Assembly Square developments and others.
The promise of new jobs creation and an influx of out-of-town consumer spending may be limited to Everett's own environs and residents.
It's difficult to know if these concerns are warranted or not, since it is a case of there being no reasonable precedent to go by for accurately assessing the possibilities, either positive or negative.
If the plan goes through and the facility is built it will certainly mean a major game change for the City of Everett, and its neighbors as well.
Naturally, we're hoping for the best for all concerned, however the winds of change may blow. There are many who are promising prosperity and expecting big things from this deal, while others warn of how it could go very wrong.
Let us also hope that we don't find ourselves quoting that colorful and worldly character from Guys and Dolls, Sky Masterson, who said, "Daddy, I got cider in my ear."