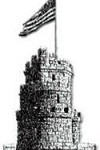 We encourage all eligible voters here in Somerville to vote this coming Tuesday, April 30 for Stephen Lynch for U.S. Senator.
As we watched the televised democratic senatorial debate Monday night on WBZ we were hoping we would get a spark of life out of someone in this boring a campaign, and in our opinion we thankfully did.
Stephen Lynch was clearly the winner as the Democratic independent voice that we need in Washington D.C. Lynch constantly put Ed Markey on the spot for his far left extremist votes against homeland security.
Ed Markey, who has spent his entire adult life in politics and about 30 years now in Congress, runs on the strict party line, still blaming Bush for everything. No wonder he's the poster child who was handpicked by the Democratic Party bosses and elitists down in Washington D.C. who have chosen Markey as the heir to Sen. Kerry's vacant seat.
You may not agree with us, but we think that our best chance to get things moving down in Washington is to send a message that the elitist democratic bosses don't hand pick and decide who can run in Massachusetts, the voters will decide.
We think Stephen Lynch is the real deal, a family man who was brought up like most of us, poor. And although we might not have known it, we worked hard for what we have, and so didn't Stephen Lynch.
Stephen grew up in the projects of South Boston, was a union worker for 18 years and – you've seen the commercials – he attended law school nights and works hard every day to represent his district.
Just like our own Congressman and former Mayor Mike Capuano, who doesn't forget where he comes from, neither does Congressman Stephen Lynch, who still lives in South Boston and is at home there in the district every week and knows how and what we feel.
We hope that you get out and vote this coming Tuesday. It's not going to be a crowd at the polls, and may take you about 10 minutes out of your day, but this election is crucial to all of us in Massachusetts and in particular all of us here in Somerville.
Vote Stephen Lynch for U.S. Senator and we will have a strong voice and an independent one when it pertains to issues of our state and city, first.
We proudly say and take a stand that we here in Somerville agree with his commercials:   "I am Stephen Lynch" and "we are Stephen Lynch."
We hope the people and voters of Somerville and Massachusetts as a whole vote this coming Tuesday for Stephen Lynch.