Eagle Feathers #23 – Liberty Pole Square
By Bob (Monty) Doherty
Most Somerville residents could quickly direct you to Union Square. If you asked the same individual how to get to Liberty Pole Square, however, chances are they would have no idea what to tell you.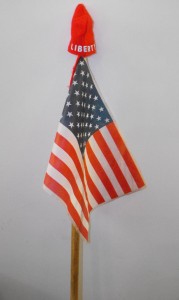 The fact is that the location of Union Square and Liberty Pole Square are one and the same. Union Square was re-named from Liberty Pole Square in 1861. Just eight years earlier, in 1853, Somerville's firefighters erected a flagpole there, giving it that name.
A prelude to the Civil War, this act occurred during a tumultuous time, when the North was in staunch opposition to the institution of slavery. Liberty Poles were erected as a symbol of freedom. This 1853 gesture signified the desire to revolt against oppression and the South's assault on the rights African Americans.
The men of the original Somerville Engine Company No. 1 constructed the liberty pole.  This occurrence must have been especially meaningful to one of its most popular members, James (Jimmy) Williams, an African American who was a member of the department since 1846.
Upon completion of the pole raising, it was topped off with a device known as a Phrygian cap. A Phrygian cap is a red-woven hat symbolic of protest. The cap was not by any means new to history and was worn by slaves in the Roman era demanding their freedom. Also known as the liberty cap, it can be found on the official seal of the United States Army and the United States Senate. It can also be found on early American coins and on the state seals of New York, New Jersey, West Virginia and many more. The Phrygian cap is also the official emblem of France. The French wore the cap during the French Revolution in emulation of the American Revolutionary War.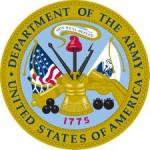 Centuries after the Roman era, the idea was revived in the American colonies, where liberty poles were erected in many towns and villages in the interest of dissent from British rule. It is said that on April 19, 1775, the already enraged Minutemen approaching Concord believed the British had set fire to the town. In reality, the smoke that they saw was emanating from the debris of Concord's Liberty Pole, which the British soldiers had cut up and set on fire. Had the Americans been aware of this misunderstanding, their attack on the British would have been no less devastating, as their emotions were fueled by the reverence that the soldiers had for the Liberty Pole.
Just as the Statue of Liberty on Liberty Island proclaims American freedom, the Liberty Pole, in what would become Union Square, was the sign of freedom in Somerville.
Here's to Liberty Pole Square.