By Cathleen Twardzik
At the recent open house of The Guidance Center's newest location, 12 Tyler St. in Somerville, Mayor of Curtatone was present to cut the ribbon and to give a short speech.
The open house provided people a chance to visit the programs at the new location, which include early intervention, intensive family services and care coordination services (CSA). The center's services concentrate on intervention, prevention and family support.
The center is a service of Riverside Community Care, which provides children's mental health services in Somerville and Cambridge. "The Guidance Center provides an array of integrated programs that help children and their families cope with developmental, mental health, social and behavioral difficulties, as well as a range of disabilities," said Katie Welch, Director of Development and Marketing of Riverside Community Care and The Guidance Center.
The center's major goals focus on the fact that it was, "Designed to build on the strengths and resilience of families. Our programs create lasting change for the families we touch, [for] their neighbors and for the whole community. We support the goals of all parents, to see their children grow into young adults who have healthy relationships with family and friends, thrive in school and envision a hopeful future. We aim to be a 'one-stop-shop' for families, with a range of services under one roof, a trusted place where they can return if they need to," said Welch.
Additional services which are available include: child and family counseling, child witness to violence programs, a therapeutic after school, expert care coordination, supervised visitation and intensive stabilization and reunification services.
The Guidance Center has four locations located in Somerville and Cambridge. They include: 12 Tyler St. in Somerville, 111 South St. in Somerville, the main office, 5 Sacramento St. in Cambridge and 810 Memorial Drive.
Children between the ages of pre-birth to 22 are served at the center.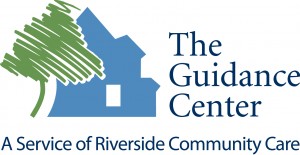 "The Guidance Center's model is to serve children and families together, and within the context of a broader network of support: schools, pediatricians, mentors, religious communities," she said.
The center offers predominantly home-based services, which refers to work, done with children and their families at their home or in "other natural environments."
The Guidance Center was founded in 1954 as an independent mental health center and has grown into the leading provider of innovative, family-centered programs for children and families in Cambridge and Somerville.
"The most unique part of The Guidance Center is our ability to combine excellent therapeutic and clinical care with concrete support like food and housing assistance. We know that basic needs must be met before a child or parent can focus on their therapeutic goals. The Guidance Center's many community donors, partners and friends allow us to provide this kind of enhanced support," said Welch.
"The Guidance Center's goal is to continue to provide the highest-quality, most innovative and effective services. The year 2014 will be our 60th year of service," she said.
On April 11, The Guidance Center will hold a fundraising event, the Celebrating Families Gala, which is essential to their organization. That will be the center's 10th annual gala, and the event's keynote speaker will be Victoria Kennedy.
Individuals who are interested in that event may contact Ashlie Williams at (617) 354-2275.