By Jim Clark
The repercussions of the seemingly unauthorized removal of trees as part of the Beacon St. reconstruction project hit a fever pitch last week as the Somerville Board of Aldermen took up the issue, demanding answers from those who were responsible.
After receiving complaints from residents of the area, members of the Board, most notably Ward 2 Alderman Maryann Heuston, made sure that the matter was put on the agenda for last week's regular meeting.
Continue reading »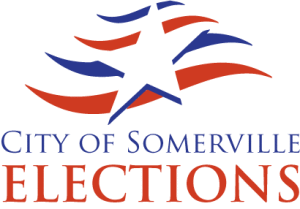 On Tuesday, November 7, 2017, Somerville voters will cast their ballots in a City Election for the offices of Mayor of Somerville, various Board of Aldermen members, and School Committee Members in Wards 1 and 2. This week, the Somerville Times asked each of the qualified candidates for Alderman At-Large to describe why they would be the best choice for the office they are running for and what specific policies they would advocate or implement in that position, along with a bio if they choose to include one. Their responses are presented here in alphabetical order based on their last names, ward by ward.
Continue reading »
Masonic Open House is coming up on Saturday, October 21, from 9:00 a.m. to 3:00 p.m., right here in Somerville. It's one of the oldest Masonic Lodges in existence, since 1783, at 125 Highland Avenue. King Solomon's Lodge AF & AM is still very active and very much alive and doing great. It has a huge amount of historical artifacts dating back to the 17th century, some of which will be on display for anyone to see. Come up the driveway to the rear parking lot. They will answer all the questions about Masonry that you may want to ask. Light refreshments will be served. The public is cordially invited.
Continue reading »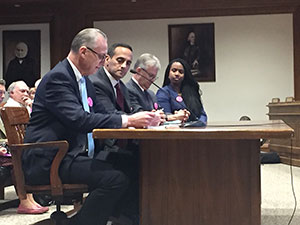 Mayor Joseph Curtatone, Representative Denise Provost and Alderman Bob Mcwatters testified on October 17, 2017 before a joint Committee on Housing before Chairman Honan and Boncore on house bill 3017, an act to preserve affordable housing through a local option tenants right to purchase.
The Somerville Municipal Employees Association (SMEA) held a labor unity rally in Davis Square on Tuesday. The rally allowed the union employees to show solidarity in standing together to fight for a contract so that they may have a sense of security, pay raises and jobs for Somerville workers.
Continue reading »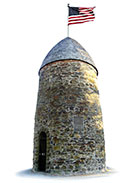 How often in government – be it national, local, or anything in between – do we see instances of one hand not knowing what the other is doing? Unfortunately, too often, sorry to say.
This also holds true for certain dealings between governmental bodies and civilian contractors who have been entrusted to carry out development and renovation projects while keeping the best interests of the community in mind.
Continue reading »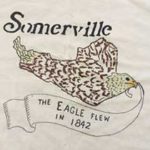 Eagle Feathers #140 – Somerville: An Embodiment of Movies

By Bob (Monty) Doherty
Thomas Alva Edison was America's most prolific inventor who fathered 1,093 creations. He produced his first two devices, the electric vote recorder and the universal stock printer, in the machine shop of Somerville's Charles Williams.
Continue reading »
SHS Freshman, Junior Varsity and Varsity Girls Volleyball team went up against Swampscott High Monday at Somerville High School. Freshman played a close game but lost to Swampscott, Junior Varsity beat Swampscott, and Varsity also lost to Swampscott. Each team will be playing Wednesday in Everett against Everett High and they will be back at home Friday to play Waltham. Freshman and Junior Varsity games are played at 4:00 p.m., and the Varsity game is played at 5:00 p.m.
Continue reading »


*
Moon until Night
by Richard Hoffman
Barrow Street Press $16.95
When I read the poetry collection Noon until Night by Richard Hoffman, I said to myself, "Damn, this is one wise dude." I think Hoffman has a way of reporting back to us through his own scars, displaying the bullshit we will encounter, and then he tells us in an avuncular way, "Move on."
Continue reading »


*
Dan Calnan is a freshman at Endicott College in Beverly, MA. He is an English major with a concentration in Creative Writing. Dan is from Lynn, MA, and graduated from Lynn English High School earlier this year. At Endicott, he is working on developing a portfolio of various writings, and aspires to become a writer for a career.
Continue reading »