~Photo by Claudia Ferro
Somerville Youth Arts Coordinator, Jimmy Del Ponte, presented the 2016 Somerville Rocks! youth talent show on Friday, May 2o at the Somerville High School Auditorium. Somerville Rocks! provides an opportunity for Somerville youth, ages 12 and older, to polish performance art and talents with twice-weekly rehearsals with performer and musician Jimmy Del Ponte. The concert featured Somerville youth bands, soloists, comedians, and other talented young residents.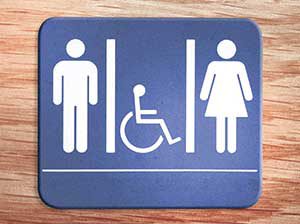 By Jim Clark
At the latest regular meeting of the City of Somerville School Committee on May 16, Superintendent of Schools Mary Skipper was queried by Committee Vice Chair Paul Bockelman for an update on the city's policy regarding transgender use of school restrooms.
By Donald Norton
This past Saturday, May 21, Mayor Joe Curtatone and the Office of Veterans Services held a special ceremony at the Somerville High School Centennial Auditorium, 2016 Somerville Heroes Salute "A City Remembers."
By Louise Carpenter
One local company recently found a way to make their employee teambuilding day mean more than just time out of the office.
ECOlogic, a local cleaning company, decided that they would partner with Together We Rise, a national non-profit focused on supporting kids and young adults in foster care, and as a team put together 37 bikes in one day.
Don't forget good guy and friend to many here in the city, Alderman at Large and President of the Board Bill White is having a fundraiser on Thursday, June 2 from 6:00 – 8:00 p.m. at Cantina La Mexicana in Union Square. We're very lucky to have Bill on the Board of Alderman. He's one of the smartest and most forward thinking aldermen. He is currently in his fourth year as President of the Board of Alderman. You know you're good when your colleagues on the Board keep voting for you every year for the office of President. Not in our lifetime has that accomplishment ever been made.

Continue reading »

Villens United by Chris Haskell
(The opinions and views expressed in the commentaries and letters to the Editor of The Somerville Times belong solely to the authors and do not reflect the views or opinions of The Somerville Times, its staff or publishers)
For the last six years the city has thrown its annual PorchFest, which highlights the many different musicians we have residing here in the 'Ville. Musicians with permits entertain passers by on the porch or in their yard while Villens and visitors alike enjoy the sights and sounds of the Somerville streets. The festival itself has become an unofficial city holiday and something the locals look forward to every year. Whether hiking the hills, or riding your bike around town, there's something interesting to check out on nearly every block.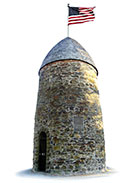 It began as a way to memorialize the military casualties of the Civil War, and was originally termed Decoration Day. Decorating the graves of the countless multitudes of fallen soldiers helped to console the grieving survivors of the debacle while uniting the once divided nation in a worthwhile common cause.


Continue reading »

Eagle Feathers #104 – Gypsy and the Brown Tails
By Bob (Monty) Doherty
The contrast between the birth of Somerville's last century and now is startling. In its Annual Report of 1901, the city granted 25 petitions to keep 129 cows, 16 permits to keep pigs, and 4 permits to keep goats. Twenty-five diseased horses were put down, and 23 stables were built.

Continue reading »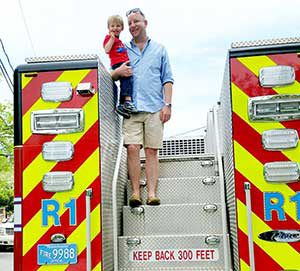 Local resident Zach Zasloff and his son Max were spotted standing on a fire truck as they celebrated his Max's third birthday.