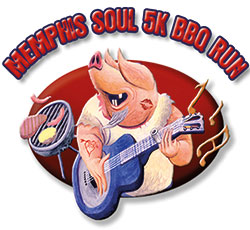 The 2017 edition of the Marathon Sports Memphis Soul 5km and BBQ took place on Sunday, August 13 in Somerville. First place finisher men: Shawn Wallace of Waltham. First place finisher women: Hayley Sutter of Brookline.
Click here to see all the race results.
Paul (Archie) Archambeau 64 passed away peacefully in his home 8/9/17. Paul was a lifelong resident of Somerville and loving brother of Robin Assaf, of Boston, David Archambeau of North Adams and the late John Archambeau of Wayland brother in law to Malek Al-Khatib and uncle to Brian, Kiersten, Mary Beth & Danny.
Paul attended St. Clements School and enjoyed his career with Arlington Yellow Cab. Paul was a close and loyal Friend of Bill and achieved the promise of serenity. Paul will be remembered by his strong sense of humor and quick wit.
Continue reading »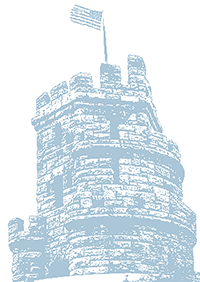 Application materials for this year's Community Preservation Act (CPA) funds as well as the FY18 Community Preservation Plan, which sets the funding allocations and priorities for the year, are now available.
Up to $2.3 million is available for projects that preserve Somerville's historic resources and expand and improve our parks and recreation land, including $710,000 earmarked for open space acquisition. The City invites residents, organizations, and businesses to submit eligibility determination forms to see if they qualify for the funding.
Continue reading »
By Jim Clark
Back in 2011, a small group of like-minded MIT graduates decided to establish a facility where they could keep building their engineering prototypes.
Since then, more than 100 startup companies have been incubated at Greentown Labs in Somerville, where they have collectively created more than 500 jobs and raised over $200 million in funding.
Continue reading »
~Photos by Claudia Ferro
Last week at Casey's on Lower Broadway in East Somerville, Ward 1 Alderman candidate Elio LoRusso had his campaign kickoff, and it was well attended. It's safe to say the place was jamming, with a huge crowd from Ward 1 packed in to help him kickoff his campaign. Retiring Alderman Tony Lafuente introduced LoRusso to the crowd but before that, gave a very impassioned plea for everyone to get out this year and bring back an alderman who will pay more attention to the local issues with all the residents. LoRusso spoke about what he wanted to accomplish should he be elected. The crowd was out to the door with over 100 present, including Mayor Curtatone, former Ward 1 Alderman Bill Roche, former Mayor Gene Brune, and many more local residents.
~ By Donald Norton
Dear Editor:
(The opinions and views expressed in the commentaries and letters to the Editor of The Somerville Times belong solely to the authors and do not reflect the views or opinions of The Somerville Times, its staff or publishers)
Picture this: aging pipelines beneath the streets of a city spring leaks and spew toxic gas into the air, poisoning the environment, killing plants, and making it hard to breathe. Now imagine that the residents of that city are stuck with the bill for the gas lost in the pipeline leak! Is this some dystopian future? No – this is actually happening, today, in Somerville and across the Commonwealth.
Continue reading »
By Robert Keane
David Tisel was among the 30 Rappaport Fellows celebrated at a special dinner at the Harvard Kennedy School that drew Massachusetts lawmakers and senior public officials.
The dinner highlighted the work this year's Rappaport Fellows class performed in taking on local policy and legal issues while working at offices of local government. The Fellows worked on diverse issues ranging from transportation to opioid addiction to LGBT rights and were matched with mentors outside their offices who supported their professional development.
Continue reading »
Some politicians have asked why they don't get mentioned in Newstalk. We suggest all the time that if you want an event mentioned we're happy to talk about it. Let us know. That goes for anyone out there that wants us to recognize someone for a birthday, anniversary, an event or an award. Let us know.
Continue reading »
By Dre Joseph
With a few lines of prologue and a lack of any traditional exposition, Dunkirk immediately hurls the audience into the tense atmosphere that encapsulated the aforementioned beach during one of the Allied Forces' lowest moments in World War II. What follows are 106 minutes of heart-pounding, riveting, and majestically-crafted cinema from direction so assured that the three disjointed narratives beautifully merge into a singular masterpiece.
Continue reading »