By Joseph A. Curtatone
(The opinions and views expressed in the commentaries and letters to the Editor of The Somerville Times belong solely to the authors and do not reflect the views or opinions of The Somerville Times, its staff or publishers)
A monthly look at ways to get involved with your city: Don't just live in Somerville, be Somerville!
Community Preservation Act FY18 Application Accepting Comments through 2/22
An estimated $2.3 million in Community Preservation Act (CPA) funding is available for historic preservation, open space and recreation land projects in fiscal year 2018. But before CPA money can be awarded, the projects need to be selected, and we need your help to prioritize the potential projects. Project information can be found at www.somervillema.gov/cpa by clicking on the 'CPA Projects' tab and then '2018 Projects.' Written comments can be submitted by emailing CPA Manager Kristen Stelljes at kstelljes@somervillema.gov by Thursday, February 22. (CPA affordable housing projects will be funded through a separate Affordable Housing Trust Fund process later this year.)
Continue reading »
Few remember that back in 1934 then Somerville Mayor John J. Murphy proposed the construction of what he called a "Toleration" monument, commemorating the 100th anniversary of the burning of the Ursuline Convent in East Somerville. Murphy envisioned the tower as housing multi-denominational religious groups at its base, while the rest of the structure would serve as a "World Broadcasting Station and Aviation Beacon" spreading the idea of "Toleration" across the globe. Murphy proposed funding the monument's construction by means of an early form of crowdfunding, soliciting donations from around the world. Needless to say, the structure was never built. But what a mighty sight it would have been then and now, if only the mayor's hopes were realized.
The Somerville High School Girls Basketball Senior Night was held last Thursday evening just before the home game against Gloucester. Flowers and candy were given to the seniors, along with a Dr. Seuss book, Oh, the Places You'll Go!, from Coach Sheila Freitas-Haley, who also thanked her assistant coaches Indira Evora and Karina Duran by presenting them with flowers. Melina Pimental's mother paid for a DJ to play during the last home game of the regular season. The seniors now head into the playoffs for the upcoming tournament games.
Continue reading »
By Jim Clark
After much recent discussion within the community and among civic leaders, a change in the name of Somerville's legislative representatives from Board of Aldermen to City Council is most likely soon to be a done deal.
At the latest regular meeting of the Board of Aldermen, an order was put forward asking that the City Solicitor prepare a Home Rule Petition to make the name change official.
Continue reading »
By Emily Blackwood
Some forms of art can be a little intimidating for those who doesn't believe they possess the creative gene. But with mosaic, mistakes are not only acceptable, they're encouraged.
"You don't have to be perfect about everything," mosaic artist and exhibition co-curator for the New England Mosaic Society Karen Edlund said. "You can cut up pieces of glass or pottery. You can break your grandma's plate and put it back together and it doesn't have to be perfect."
Continue reading »
School vacation is this week and we hope everyone is enjoying the nice weather. During school vacation the Somerville Public Library has lots of activities for kids, preschoolers and teens, including a puppet show at the East Branch this Thursday. Visit their website to learn more: http://www.somervillepubliclibrary.org/programs-events.
Continue reading »
(The opinions and views expressed in the commentaries and letters to the Editor of The Somerville Times belong solely to the authors and do not reflect the views or opinions of The Somerville Times, its staff or publishers)
Dear Editor,
Rep. Christine Barber is right: "it is easy to feel distraught and cut off by what is happening at the federal level." She's also right that positive change is possible here. But she could add that taking personal action locally quashes feelings of powerlessness and despair. Barber must model for her constituents how to take effective actions.
Continue reading »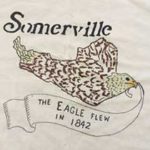 Eagle Feathers #146 – The Eagle of the Sea

By Bob (Monty) Doherty
The Navy's U.S.S. Constitution, also known as Old Ironsides or the Eagle of the Sea, is one of New England's main historic attractions. Launched in 1797, the 220-year-old wooden navy frigate is the oldest floating, commissioned war ship in the world. She is a National Historic Landmark and for over two centuries has more than honored that distinction.
Continue reading »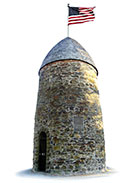 It's been a long time coming, and some would say it's long overdue. After much prodding and pushing by certain members of the community and a few public officials, the name of our city's legislative body is about to be changed from Board of Alderman to City Council.
What's in a name, one might ask? Plenty, if you happen to be neither an "alder" (aka "elder") nor a "man." In other words, the archaic honorific harkens back to a time when not only did (mostly old) men run things in city government, but women didn't even legally have the right to vote.
Continue reading »