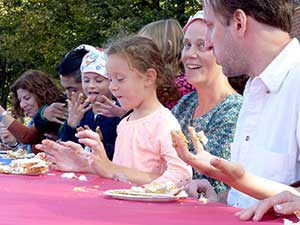 "What the Fluff? A Tribute to Union Square Invention" is a zany and fun-filled festival that celebrates the invention of Fluff by Archibald Query in Somerville's Union Square.  This year's theme of "FluffCentennial: Inspiring the Next Century of Union Square Invention" highlights the100th anniversary and the fact that invention is still alive and thriving in Union Square today.
Continue reading »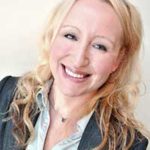 By Kristen Strezo, Co-Chair of the Somerville Commission for Women
Women face a double-edged sword when it comes to salary negotiation and that's leaving us behind in the workforce. Because of this, the Somerville Commission for Women (SCW) has partnered with the American Association of University Women (AAUW) for the AAUW Work Smart program – which focuses on pay negotiation education – on Thursday, September 28.
Continue reading »
By Jim Clark
Police officers were dispatched to a Calvin St. location last week on reports of someone stealing packages from a residential front porch.
While en route, the officers were provided with a description of the suspect, later identified as Carlos Carrion, of Cambridge. They were informed that Carrion was seen carrying a bag and riding a bicycle along Calvin St.
Continue reading »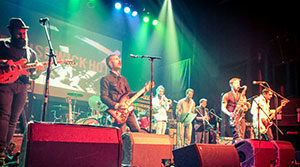 Former Somerville native Gregory Ferreira's band The Bushwick Hotel will be performing this coming Friday night, September 22, 8:00 p.m., at The Middle East in Cambridge. Ferreira grew up in Winter Hill and attended St. Ann's parish. A veteran musician who began playing professionally at the age of 9, he has worked with many bands and as a solo artist. The Bushwick Hotel has been described as "a reimagining and reinterpretation of classic rock 'n' roll with modern retooling. Opening the evening, The Fellowship of Feeding Wolves and Heavy Necker.

By Joseph A. Curtatone
(The opinions and views expressed in the commentaries and letters to the Editor of The Somerville Times belong solely to the authors and do not reflect the views or opinions of The Somerville Times, its staff or publishers)
Somerville may be just four square miles in size, but 119 linear miles of roadways criss-cross our city, and last year, 636 crashes (224 of them resulting in injury) were reported on those roads. This is unsettling and unacceptable because crashes leading to serious injuries and fatalities are preventable. As the most densely populated city in New England, we have thousands on our roads at any given time in cars, on bikes, on foot, and on their way to public transit. This activity creates vibrancy, but it also creates danger. As we strive to be the most walkable, bikeable, transit-friendly city in the country, we must also reaffirm our dedication to safer roadways for all users.
Continue reading »
By Jake Wilson
Fields across the city were filled with the sounds of soccer on Saturday morning, as teams ranging from toddlers to teenagers opened the fall season.
Somerville Youth Soccer League (SYSL) prides itself on providing a positive, affordable athletic experience for kids and their families. With nearly 1,000 children registered this fall season, SYSL is the largest community youth sports organization in Somerville, as participation and interest in the sport of soccer continue to grow both locally and nationally.
Continue reading »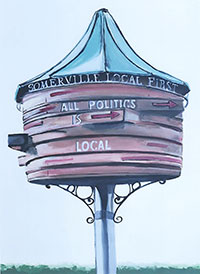 By Eesha Pendharkar
Most of Somerville's candidates for local office attended a meet and greet at Workbar on Tuesday night of last week, days before the preliminary election. "All politics is local" got all three candidates for mayor including, incumbent Joseph Curtatone, together in one room.
The event was hosted by Somerville Local First, an organization that calls upon the city's leaders and businesses to build a local, fair economy.
Continue reading »
The mayor wins by large margin to advance onto the November ballot. It was very unusual going to the polls this past Tuesday, especially if you didn't live in Ward 1. The only race on the ballot was the mayor's race, with three candidates, the top two advance. Mayor Joe Curtatone will face off with first time candidate for office Payton Corbett, a  truck driver/ union member. The race in Ward 1 was for School Committee with four running. The top two will advance to the November election. The top two vote getters this past Tuesday for Ward 1 School Committee are Emily Ackman and Kenneth M. Salvato.
Continue reading »