Life in the Ville by Jimmy Del Ponte
(The opinions and views expressed in the commentaries of The Somerville Times belong solely to the authors of those commentaries and do not reflect the views or opinions of The Somerville Times, its staff or publishers)
The beautification of lower Broadway in East Somerville is … beautiful. I passed by the old Broadway Theater building and started thinking about its history. The following is reprinted from The East Somerville Main Streets webpage. "…it used to be a magnificent theater which at one time was a great attraction for East Somerville. It was built in 1915 as part of an elaborate stock scheme but went bankrupt and was quickly sold to Arthur Viano in 1929. The Viano family ran the theater, which sat 1040 people, for the next fifty years until they closed its doors in 1982."

Continue reading »
By Tom Bannister
It's a sad day in Somerville when The Boston Derby Dames get invited to leave their Somerville home to make way for expansion of the building by its new owners.
That is the current state of affairs as the Bay State's premier WFTDA-sanctioned flat track roller derby league has been informed that it must vacate its current headquarters located in Somerville by January 2015.

Continue reading »
By Jim Clark
While on walking patrol in the Davis Square area last week, a police officer noticed an altercation taking place between a man and two women in Statue Park.
As the officer approached, one of the women was reportedly heard to say, "You don't talk to my wife like that." According to the officer's report, the man responded by making vulgar anti-lesbian statements.

Continue reading »

By William C. Shelton
(The opinions and views expressed in the commentaries of The Somerville Times belong solely to the authors of those commentaries and do not reflect the views or opinions of The Somerville Times, its staff or publishers)
Boynton Yards will eventually produce more jobs and tax revenues than will a fully revitalized Union Square. For short money, the MBTA and the state could hasten that fate and make a critical investment in restoring the neighborhood to its former status as a center of commerce, employment, and connectivity, but without the unpleasant odors.

Continue reading »

Check out the Multi Use Somerville Community Roaming Art Transport vehicle as she hosts Parts and Crafts for a series of kids maker workshops. Learn more about electronics, woodworking and craft projects with Parks and Crafts staff.

Continue reading »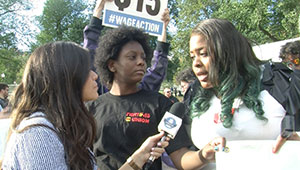 Here is what to expect on the latest Somerville Neighborhood Newscast. SNN is produced by the hardworking staff, volunteers and interns at Somerville Community Access Television. We hope you read, watch and share the latest Somerville news.
By Jim Clark
Police officers were dispatched the corner of Cross and Pearl Streets last Thursday on reports that a street level drug transaction was taking place.
According to a witness report, a woman was observed counting out pills in the presence of two men at that location, which is directly across the street from East Somerville Elementary School.

Continue reading »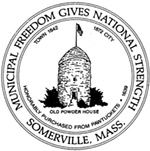 Location would improve emergency response time, offer more training for firefighters, reduce wear and tear on equipment, and make more efficient use of headquarters' space
A new six-bay fire station on the vacant lot at 515 Somerville Ave. would provide a modern facility that would replace the current and inadequate Union Square and Lowell Street fire stations and improve response time to emergencies, expand training for the city's firefighters, reduce wear and tear on equipment, and make more efficient use of the space at Fire Department headquarters. The city has submitted an order to the Board of Aldermen seeking to take the property at an appraised value of $4,875,000.

By Joseph A. Curtatone
(The opinions and views expressed in the commentaries of The Somerville Times belong solely to the authors of those commentaries and do not reflect the views or opinions of The Somerville Times, its staff or publishers)
Somerville voters have often turned out in higher numbers than the percentage of voters in other towns. And I hope that two weeks from now, we'll see that same sense of civic duty continue that trend at the polls for our state election. But in September, Somerville had about an 18 percent turnout of registered voters for the state primary. That low number was unfortunately in line with turnout across Massachusetts for the primary despite several contested races—some without incumbents, such as the race for governor.

Continue reading »

By State Representative Denise Provost (D-Somerville)
(The opinions and views expressed in the commentaries of The Somerville Times belong solely to the authors of those commentaries and do not reflect the views or opinions of The Somerville Times, its staff or publishers)
It has caught the attention of the Somerville press that legislation was passed this summer that will raise the limit on individual contributions to political campaigns from $500 to $1,000 per year, starting in 2015. Looking at this law only, it might appear that the legislature it is allowing more generous campaign contributions for everyone, even those who seem to benefit from particular electoral outcomes. This impression could make the "Pay to Play" ordinance recently endorsed by seven Somerville Aldermen seem at odds with the state law – here's why it's not. First of all, the increase in individual campaign contribution amounted to two lines in an eight page bill (about which there will be more later). It was included as a concession to the increased costs of printing, postage, and other campaign expenses since the $500 limit was adopted in 1994. It does not mean that state law treats all campaign donors in the same way, or subjects them to the same donation limits.

Continue reading »