As part of their ongoing negotiation of a community benefits agreement, the Negotiating Committee of the Union Square Neighborhood Council (USNC) and US2 (the designated master developer for the Union Square Revitalization) today stated that the groups have engaged in weekly meetings since July 30, 2018.
Continue reading »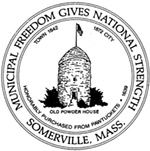 Please join Ward 7 Alderman Katjana Ballantyne, and staff from the city's Engineering Department and Office of Strategic Planning and Community Development on Wednesday, October 24 at 7:00 p.m. in the cafeteria of the West Somerville Neighborhood School at 177 Powder House Blvd. to discuss upcoming improvements and paving to Powder House Blvd.
Continue reading »
Starting Monday, October 22, you can cast a ballot at only at City Hall.
Sample Ballots are available for November 6, 2018 State Election here.
Dates and times below for early voting:
Monday, Oct. 22, 2018
8:30 a.m. – 4:30 p.m.
Tuesday, Oct. 23, 2018
8:30 a.m. – 4:30 p.m.
Continue reading »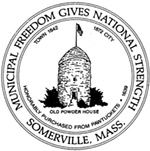 Expanded voting rights among 16 recommendations in Clean and Open Elections Task Force report
A recently released report by the Somerville Clean and Open Elections Task Force includes 16 recommendations to increase voter participation, lower barriers to candidate participation, and increase the openness and transparency of the election process. At the request of Mayor Joseph A. Curtatone, two of the recommendations will soon be under debate by the Board of Aldermen: that for City and School Board elections only, the City seek home rule petitions from the State Legislature to lower the voting age to 16 and expand voting to non-citizens who would otherwise be eligible to vote.
Continue reading »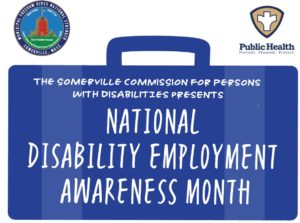 The Somerville Commission for Persons with Disabilities invites all community members to its annual event in celebration of National Disability Employment Awareness Month, on Tuesday, October 23, from 6 to 7:30 p.m. The event will take place at the Culinary Arts Bistro at Somerville High School (atrium entrance), and will feature live performances and a panel discussion on "Inclusionary Workplace Practices" led by Susan Fendell from the Mental Health Legal Advisors Committee, Joe Bellil from Easter Seals, and Jini Fairley.
Continue reading »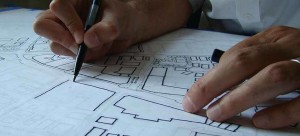 The Somerville Board of Aldermen Committee on Land Use, and the Somerville Planning Board, invite all interested community members to a joint Public Hearing on the adoption of a new Somerville Zoning Ordinance. The Hearing will take place on Tuesday, October 30, at 6 p.m. in the East Somerville Community School auditorium, 50 Cross Street. The new ordinance would supercede the current ordinance as originally adopted in 1990.  Public comments will also be accepted by mail to OSPCD, Planning Division, 93 Highland Avenue, Somerville, MA 02143; by fax to 617-625-0722; or by email to planning@somervillema.gov.
Continue reading »
By Nathan Lamb
A free training program that provides family caregivers with skills and knowledge about dementia is returning to Somerville-Cambridge Elder Services (SCES) in November.
Registration is now open for the next round of Savvy Caregiver training, which starts November 2. The 12-hour program emphasizes practical training that helps family caregivers navigate the many challenges of dementia, explained program co-coordinator Nathaniel Meyer.
Continue reading »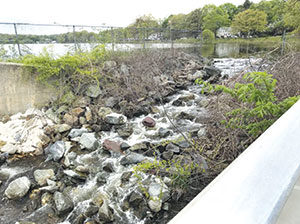 An estimated 589,000 river herring migrated upstream to spawn at Mystic Lakes in 2018 according to numbers just released by the Massachusetts Division of Marine Fisheries (DMF). If you stacked the fish end-to-end this would be over one hundred miles of river herring—enough to get you from Boston to Provincetown-in a river that is only 7 miles long.
Continue reading »

 Info Session on Resources for Lead Paint Mitigation on October 23
Lead Paint Safe Somerville staff are using Lead Paint Poisoning Prevention Week, which runs from October 21 to 27, to remind residents about the dangers lead paint poses to young children. Although lead paint was banned in 1978, it is still present in many older homes and nearly 90 percent of Somerville's housing was built prior to the ban.
Continue reading »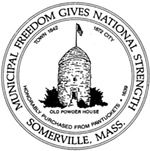 There will be a Public Hearing before the Board of Aldermen's Committee on Finance on Monday, October 22, 2018, at 7:00 PM, in the Aldermanic Chambers, 2nd Floor, City Hall, 93 Highland Avenue, on the Order of Alderman William White, Jr., Chair of the Committee, for public input related to the transfer of a city-owned parcel in the North Prospect Block to the Somerville Redevelopment Authority (#204755).
Continue reading »