By Jim Clark
A resolution was put forward and approved at the latest Board of Aldermen meeting aimed at "supporting the "Yes on 3 Coalition" and re-affirming the Board's commitment to equal protection under the laws for all people."
The full text of the resolution reads as follows:
Continue reading »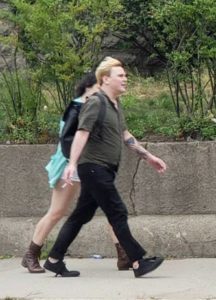 According to the Somerville Police Department, the two suspects wanted for the removal and defilement of American flags planted in the Veteran's Memorial Cemetery and the desecration of the Veteran's Monument have been identified.
The police department has reportedly sought felony charges against the male in Somerville District Court.
Continue reading »
Is anyone reflecting on the recent primary here in the city? Did you yet realize what we lost? The defeat of incumbent Mike Capuano just might come back to haunt us here in Somerville. Mike Capuano is on the Transportation Committee in the house. If the Democrats take over the House, he would have become chairman of that powerful committee. Think about how many people in Somerville over the years worked hard to get the Green Line Extension through. Everyone worked hard but it was Mike who worked the hardest to get the necessary federal funding to start and complete the project. Now, because of ideology and the rush to just vote older political figures out of office and replace them, Ayanna Pressley will become our new congresswomen and she will go to the bottom of the ladder when it comes to appointments to various committees. We don't think she will even be considered for such a juicy appointment as the Transportation Committee. Nope, that will go to the next guy or woman in line. I look out at the local political figures who endorsed her over our own congressman and I have to wonder, did they really want the Green Line? For that matter, did they consider how keeping Mike in office would ensure that those necessary funds will continue to flow for the Green Line Extension? We might not have always agreed with Mike Capuano, but you can't say he doesn't love Somerville, and if he was in the position next year we wouldn't have to worry about the funds possibly being pulled away. Think about 52,000 registered voters in the city. 17,000 voted that leaves 35,000 thousand that stayed home, not caring and leaving the choice up to a minority of voters. We are just thinking out loud how anyone who bothers to register to vote doesn't care enough to vote. Why? We realize that Mike lost throughout the district, but we will never know how those 35,000 registered voters would have voted, would we?
Continue reading »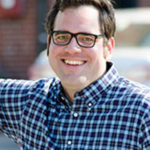 From the  Office of Representative Mike Connolly
Representative Mike Connolly (D-Cambridge) and Senator Pat Jehlen (D-Somerville) secured $95,000 in funding for improvements to Somerville's Kensington Underpass in the Fiscal Year 2019 state budget.
Rep. Connolly and Sen. Jehlen filed successful amendments in the House and Senate, respectively, during the FY19 budget process to secure funding for improvements to the underpass. Rep. Connolly's amendment was co-sponsored by his Somerville colleagues, Reps. Christine Barber and Denise Provost. Governor Baker initially vetoed the funding, but the Legislature voted to overturn his veto, ensuring the $95,000 was included in the final budget. This funding will be used in conjunction with existing mitigation funds from the City of Somerville to bring improvements to the underpass.
Continue reading »
(The opinions and views expressed in the commentaries and letters to the Editor of The Somerville Times belong solely to the authors and do not reflect the views or opinions of The Somerville Times, its staff or publishers)
Sir,
Somerville Home is closing as you report, and yes they cannot stay operational at the current level of reimbursement. On average, it costs about $30-35 a day more to provide care than what Masshealth (Medicaid) will reimburse. Urban reimbursements are higher than non-urban but neither Somerville, nor Cambridge, are considered urban by Masshealth. The reimbursement is lower.
Continue reading »
~Photos by Claudia Ferro
City Year and Biogen Care Deeply volunteers teamed up to support students at the West Somerville Neighborhood School (WSNS) on Friday, September 14.
Approximately 200 Biogen Care Deeply volunteers completed a day of service, arriving at the school at about 9:20 a.m. Friday morning to take part in a day-long school beautification project.
Continue reading »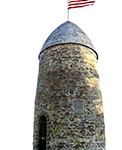 Sometimes the truth hurts. In the case of long established and, in some instances, highly revered historical figures such as Christopher Columbus and others, facing up to the hard facts can be a difficult thing to accept.
How many of us lived most of our lives hearing and believing in the myths and half-truths associated with the supposed great explorer? It is almost like a religious sense of devotion to a tale that has been told for generations, indeed for centuries.
Continue reading »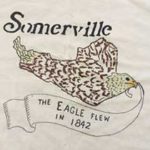 Eagle Feathers #162 – The Royal and Ancient Game of Golf

By Bob (Monty) Doherty
It is uncertain how far back in time that the game of golf originated, but the organized introduction of the sport can be found as early as 1457 at Saint Andrews, Scotland. At that time, the popularity of the game had already become so great that it actually began to seriously interfere with the more prevalent martial pursuit of archery.
Continue reading »
Arrests:
William Bambery, of 318 Pearl St., Cambridge, September 10, 12:03 p.m., arrested at Elm St. on warrant charges of disorderly conduct and threat to commit a crime.
Juan Molina, of 43 White Court St., Apt. 3, Clinton, September 11, 5:32 p.m., arrested at Canal St. on a charge of shoplifting by asportation, and on multiple warrant charges of shoplifting by asportation.
Continue reading »

Michael Todd Steffen is a Somerville resident and an occasional contributor to The Somerville Times. Here is his review of the memoir of a founding editor of Ploughshares magazine, DeWitt Henry:
One of the many virtues of DeWitt Henry's new book Sweet Marjoram (ISBN 978-1-941196-72-4, MadHat Press, 2018) is its liberally associative arrangement. It allows us, like our favorite books of lyrical poetry, once we've read it through and are on to this welcoming element, to open its pages where we will and just start reading. Skipping through a book is a good way to allow its individual passages to surprise us, to get by or around, in some cases, the author's control freak editor and modesty, to get at the book's heart, or "meat." In the case of Sweet Marjoram, one may even on a first perusal jump to the 17th essay, "On Meat," where our sources of fascination knock against our weaknesses and guilt.
Continue reading »