By Jim Clark
Last week the MBTA Green Line Extension project team conducted a "price opening" to select the design-build firm that will perform the design and construction for the Green Line Extension.
A total contract price offering of $1,082,118,600 by a Joint Venture of GLX Constructors won the day. All six additive options and MBTA contingency was included in the bid.
Continue reading »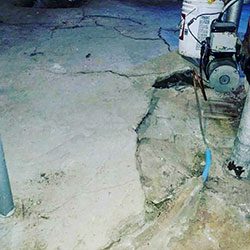 Developers Destroy Somerville Ward 4 Residents' homes, ISD sitting on their hands
To the Editor,
(The opinions and views expressed in the commentaries and letters to the Editor of The Somerville Times belong solely to the authors and do not reflect the views or opinions of The Somerville Times, its staff or publishers)
I say this without exaggeration: My home was seriously damaged by the developers at 400-406 Mystic Avenue, and I am not alone. We were forced out of our homes along with 2 other families, and other properties surrounding the construction site are also severely damaged. And Somerville Inspectional services won't do a thing to protect us.
Continue reading »
By Jim Clark
An order was put forward and approved at the latest regular meeting of the Somerville Board of Aldermen on November 9 asking that the Director of Capital Projects or the Director of Communications share with the Board their plan for keeping community members informed on a regular basis about the high school building project.
Continue reading »
The City of Somerville and Cambridge Health Alliance (CHA) released today the 2017 Wellbeing of Somerville Report, a comprehensive look at the health of city residents. The report highlights health across the life stages: prenatal and early childhood, school age and adolescent, early adult, young adult, middle adult, and older adult.
Continue reading »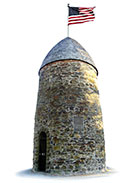 Giving thanks for our blessings is normally an easy thing to do. We may often get caught up in the day-to-day trappings of scratching out a living, ducking misfortune, and seeking out an occasional highlight to add to our mental scrapbooks. Usually, though, we come around to feeling and expressing that special sense of appreciation and gratitude that comes in moments of quiet reflection just in time to validate ourselves as worthy recipients of such blessings.
Continue reading »


*
If you're a fan of Dave's Fresh Pasta, you're in for a treat. Semolina Kitchen & Bar opened in late July of this year by Dave Jick, the owner of Dave's Fresh Pasta. They offer a lunch and dinner menu featuring starters of meatballs, olives, salads with your choice of protein, sub sandwiches, like eggplant, pasta dishes like seafood fra diavlo using Dave's pasta and offer an array of wood oven pizzas, including the Margherita. Be sure to check out the specials of the day listed on the chalkboard. Many more options are available, so check out the link below to view the menus.
Continue reading »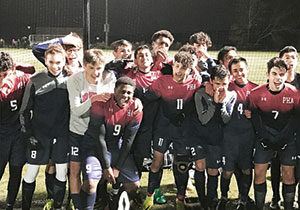 On November 11, the Prospect Hill Academy  Boys Varsity soccer team won the Massachusetts Charter School Athletic Organization (MCSAO) Championship. It was a close game, with a 1-0 final score against Salem Academy Charter School. Congratulations to the players and coaches, as well as the families and fans who supported the team throughout their incredible season.


*
Longtime Ibbetson Street Press designer, and founder of the Wilderness House Press, Steve Glines, has won the Kathleen Spivack Generosity Award.
Kathleen Spivack has been a visiting professor of American Literature/Creative Writing (one semester annually) in France since 1990. She has held posts at the University of Paris VII-VIII, the University of Francoise Rabelais, Tours, the University of Versailles, and at the Ecole Superieure (Polytechnique). She was a Fulbright Senior Artist/Professor in Creative Writing in France (1993-95). Her poetry has been featured at festivals in France and in the U.S. She reads and performs in theatres, and she also works with composers. Her song cycles and longer pieces have been performed worldwide.
Continue reading »