By Amy Swain
Residents of the Winter Hill area of Ward 4 gathered at the Healey School Thursday for the semi-annual discussion of resident statistics.
Melissa Woods, Senior Planner at the Office of Strategic Planning and Community Development, opened the meeting with excitement regarding the publication of the Winter Hill revitalization plan on the city's website.

Continue reading »
By Donald Norton
A crowd of over 200 family, friends and residents showed up this past Saturday morning at the old Otis Street Park for the dedication of the newly renovated Deanna Cremin Playground.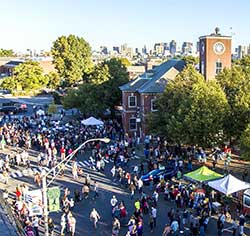 Bluntly Speaking by Ross Blouin
Supporters packed City Hall last week for a public hearing to discuss pending zoning changes required to advance over 15 acres of planned development in Union Square. The Union Square Neighborhood Plan, adopted this past year, stipulates the project include 60 percent commercial and 40 percent residential. The development will generate over $10 million in new tax revenue annually and create over 5,000 new permanent jobs.

Continue reading »
The one and only original "Best of Somerville" ballot is out now and the winners will be announced on Wednesday, November 9, so hurry up and nominate in your favorite category. We also want best idea this year and worst idea this year for 2016 here in Somerville. You can email, mail, call in or just drop your votes in the mail slot at 699 Broadway, Somerville.

Continue reading »

Villens United by Chris Haskell
It's official Villens! Somerville now has its own community media holiday!
In celebration of inaugural holiday on Thursday October 20, Somerville Community Access opened its doors to the public and Boston Free Radio took their live broadcasts to the streets of Union Square.

Continue reading »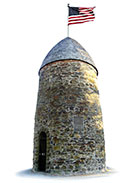 For some of us it feels like forever since we've shaken off the cares and concerns that seem to be bearing down so heavily as we observe the divisions and discord that has been so prevalent over the past year or so.
The election is just around the corner, and it feels as though a great burden will be off our shoulders once it's over. A new president will be elected, congressional seats will be filled, ballot measures determined. More than ever it seems as though so much is at stake with this particular election cycle, no matter which side of the aisle we align with.

Continue reading »

Eagle Feathers #115 – Fort Knox
By Bob (Monty) Doherty
There is a common cliché which states that a person wouldn't take an action "for all the gold in Fort Knox." It is in reference to an army fort by that name.

Continue reading »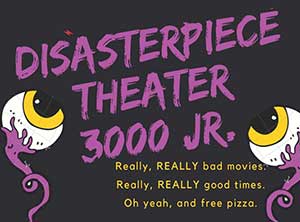 Do you like bad movies? Like really, really, REALLY bad movies? Join a tribe of similarly snarky trash lovers every month for a brand new bad movie series, Disasterpiece Theater 3000 Jr.
In the vein of Mystery Science Theater, youth will provide live commentary while watching terrible films that should by all means be relegated to the deepest caverns of the Goodwill donation bin, but which have instead been unearthed for our collective viewing displeasure.

Continue reading »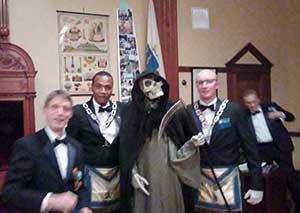 By Donald Norton
Seen here are some of the officers of King Solomon's Lodge who welcomed the District Deputy Grand Master to the lodge. Also on hand as a Halloween guest PM, the Grim Reaper, who was a hit with all who were present. The dinner was catered by the Mt. Vernon Restaurant, who did and outstanding job. Pictured left to right is Wor. Jonathan Bowers, Presiding Master, with Kevin Dickinson as Senior Warden, the Grim Reaper, and Zachary Atwell, Junior Warden. In the background is Wor. Lou Domenech, the Presiding Secretary. King Solomon's Lodge meets every third Thursday at 125 (rear) Highland Avenue in Somerville. All Master Masons are welcome to attend.


*
Somerville Poet Ed Meek reviews the latest book of poetry by Dennis Daly, a regular guest contributor to my column…
Sentinel
Red Dashboard Press
107 pages. $16.99.

Continue reading »