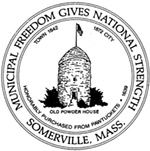 Monday, May 29 is Memorial Day and City offices will be closed for the holiday. Trash and recycling collection will be on a one-day delay all week and there will be no street sweeping on Monday. Resident parking permit and meter enforcement will also not be in effect.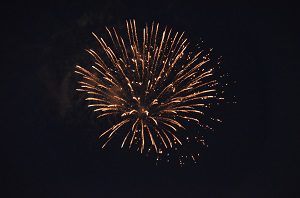 Somerville Honors Veterans during Armed Forces Week, Plans Memorial Day Tribute Concert & Fireworks on Monday, May 29 at Assembly Row
Capping off the City's week-long series of events honoring Somerville's veterans and fallen heroes, Veterans' Services Director Bryan Bishop announces Somerville's first "Memorial on the Mystic" tribute concert and fireworks on Monday, May 29, beginning at 7:30 p.m., at DCR's Baxter Park at Assembly Row. A 90-minute concert by the Metropolitan Wind Symphony orchestra, and vocal ensemble N 'Harmony, will honor veterans from all branches of the armed forces, along with special performances by the Somerville All-City Chorus and the Somerville High School Chorus.
Continue reading »
By Louise Carpenter
Each year, the Save Our Homes Walk to Prevent Homelessness in Somerville raises thousands of dollars to help Somerville families avoid eviction and stay in their homes.  The 2017 Walk is Sunday, June 11 at 2:00 p.m. and will cover 5 kilometers (3.1 miles), beginning and ending at Somerville High School. The Walk route will pass several landmarks that relate to affordable housing in Somerville.
Continue reading »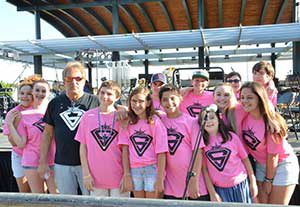 The Somerville Sunsetters are coming to a street near you! The Sunsetters, a traveling youth performance troupe that performs classic show tunes and modern musicals in Somerville neighborhoods throughout July and August, is now booking shows for the summer 2017 season. Residents interested in hosting a performance in your neighborhood should contact Jackie Rossetti at 617-625-6600 ext. 2614, orJRossetti@somervillema.gov. Performances are held Monday through Thursday evenings, 7 to 8 p.m., in July and August. Some blackout dates apply. Performance slots fill up quickly, so book yours today!
Continue reading »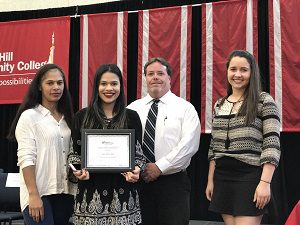 Ms. Maria E. Oliveira a 2017 Somerville High graduating senior was awarded the Annual Brandy R. Bonney Memorial Scholarship at Bunker Hill Community College's Honors and Awards Ceremony this past Thursday.  The Award was presented by Ronald Bonney a long time member of BHCC's Board of Directors.  Oliveira is the eleventh recipient of the Bonney Scholarship established in memory of Brandy Rae Bonney, this scholarship is awarded to an honors graduate of Somerville High School who was an active member of the high school community and is or was a resident or certificate holder of the Somerville Housing Authority.  Oliveira will join the 2017 fall semester at Bunker Hill Community College as the Brandy Bonney Scholar with all tuition and fees paid, she can renew the scholarship for an additional year to graduate in 2020. Best of luck in your educational pursuits Maria.
Continue reading »
By JT Thompson
Wilson: Kenyan, mid 50s, transplanted to New York City in 1978, in 9th grade, when his father was posted to the Kenyan mission at the UN. Wilson now works as a server on the banquet staff at the Charles Hotel in Cambridge; he bought a condo in Union Square in 2004, and became a US citizen in 2008.
Continue reading »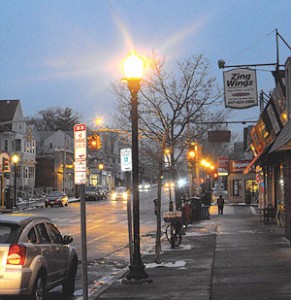 Program aims to reduce electricity costs while introducing renewable energy sources
The City of Somerville will start a new electricity bulk buying program for households and businesses citywide this July. Called Somerville Community Choice Electricity (Somerville CCE), the goal of the program is to reduce and stabilize the cost of electricity for residents and businesses in Somerville, as well as increase the share of renewable "green" energy in Somerville's electricity supply. Somerville will be joining more than 60 Massachusetts cities and towns that take advantage of state law that allows them offer this type of "municipal aggregation" program.
Continue reading »
By Jim Clark
A police officer was dispatched to the Dunkin' Donuts on Somerville Ave. last week on reports of an unwanted person.
Upon arrival, the officer was met by the day manager of the store, who reportedly said that a man, later identified as Chikh Toure, refused to leave the premises after being asked to do so numerous times.
Continue reading »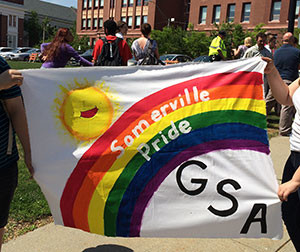 LGBTQ Flag Raising Initially Scheduled for Thursday, May 25, Moved to Thursday, June 1, due to Inclement Weather Forecast
Had previously been scheduled for Thursday, May 25.
Please join Mayor Joseph A. Curtatone and the Somerville High School Gay-Straight Alliance (GSA) on Thursday, June 1, at 2:45 p.m., to raise the Pride flag in honor of LGBTQ Pride Month and LGBTQ Youth Pride. The ceremony will take place on the City Hall concourse, 93 Highland Ave. Mayor Curtatone, Somerville Director of Human Services Nancy Bacci, Somerville High School teacher and Gay/Straight Alliance Advisor Julia Post, and Liam Keefe, student representative from GSA will speak at the event. The event is open to the public, and we invite community members to join us in celebrating LGBTQ youth and the diversity that makes Somerville great. For more information about the GSA and other LGBT programming, events and information, please contact nbacci@somervillema.gov. 
Continue reading »