Somerville-Cambridge Elder Services (SCES) is a non-profit agency that supports the independence and well-being of older people in Somerville and Cambridge.
The agency operates under a local volunteer board of directors, which recently elected new officers for 2018. The new officers are:
Continue reading »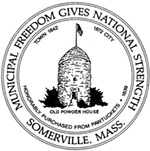 The Somerville Community Preservation Committee invites all interested community members to hear about the FY 2018
Community Preservation Act (CPA)
historic resources and open space/recreational land project proposals before the Community Preservation Committee, and offer feedback on which deserve to receive funding, at two community meetings in January. The second will be held on Wednesday, January 24.  at 7 p.m., and will be held in the community room at the Visiting Nurse Association (VNA) at 259 Lowell St. Parking is extremely limited at the VNA, so please make arrangements to walk, bike, or carpool if possible, or use street parking. Written comments on the applications will also be accepted through Thursday, February 22, 2018. The applications are available online at
www.somervillema.gov/CPA2018
. Email comments to
kstelljes@somevillema.gov
. For more information, contact Emily Monea at 617-625-6600 x2118 or
emonea@somervillema.gov
.
Continue reading »
By JT Thompson
Erica, in her early 30s, is the Director of Membership and Outreach at the Somerville Media Center (formerly SCAT). We meet at a window table at bloc 11; she has short brown hair, large, black framed glasses, a loose blue cardigan over a white t-shirt, and a calm, open, good humored manner that must put newcomers to the Media Center at ease.
Erica loves facilitating people's projects – "the Media Center is a place where people can make dreams a reality" – and her relaxed generosity of spirit makes her both easy and inspiring to talk with. She had a childhood of being considered 'other', of having to suppress herself, and she has devoted most of her adult life to working with community access media organizations – helping people to find their voice and communicate openly with their communities.
Continue reading »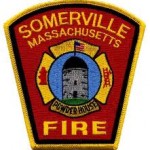 Baker-Polito Administration Awards over $3 Million for Municipal Public Safety Staffing
Today, Governor Charlie Baker, Lt. Governor Karyn Polito and Public Safety Secretary Daniel Bennett announced that 14 police and fire departments have received $3,015,000.00 in state grants to assist municipalities in maintaining public safety and emergency response core services. These funds may be used to restore, retain or hire police and fire personnel or for overtime if needed to provide adequate shift coverage to maintain appropriate staffing levels.
Continue reading »
As a joke last week, a few students made prank calls to 911. After Officer Isaacs made his way over to the school, he was able to locate the parents of the students and speak with the students about the importance of 911 for emergencies. A student was so sorry for the prank calls he made, he wrote Officer Isaacs and the department a letter of apology.  (see below)
Continue reading »
By William C Shelton
In November, 'villens Martha Friend and Ed Smith joined a Habitat for Humanity team in Yogyakarta on the Indonesian island of Java. In the process of building two homes, they discovered that they were simultaneously building relationships of trust, goodwill and cooperation that form a habitat for "humanity's" second meaning – mutual kindness and compassion.
Continue reading »
By Emily Blackwood
Neil Kapitulik's foot powered the spinning wheel while his hands guided a mound of blueish-green raw fleece into a strand of yarn. His booth was quiet in comparison to the chaos of shopping locals who surrounding him in the middle of the Somerville Winter Farmers Market. And if you watched him long enough, you might find yourself mesmerized by the spinning wheel
Continue reading »

Dear friend of the Nave,
Last year, we wrote to tell you that we were going to slow our pace in 2017 to think through our plans for the Nave in 2018. It is with mixed feelings that we announce that we will close the Nave Annex in Davis Square at the end of January.
Back in 2013, we had no intention of opening an additional space. But, like all good things, an unexpected opportunity came up and we decided to go for it. We told ourselves that it would be just be special projects space. Our heads said that we would probably only be there for six months. Our hearts wished for a least a year.
Continue reading »
Adapted from Mayor Curtatone's speech at the annual Martin Luther King, Jr. Day Celebration.

By Joseph A. Curtatone
(The opinions and views expressed in the commentaries and letters to the Editor of The Somerville Times belong solely to the authors and do not reflect the views or opinions of The Somerville Times, its staff or publishers)
Last year at the annual Martin Luther King, Jr. Day event I reminded us all that Dr. King's mission remains acutely relevant today. Looking back at all that's occurred in our nation over the past year, I'm not sure that I realized just how much his words are still needed to help inspire and guide the many who continue to fight for social justice today.
Continue reading »