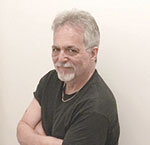 Life in the Ville by Jimmy Del Ponte
When you hit the "send" button, it's on. On Facebook and traceable forever. That photo you posted will be in internet cyberspace long after you are gone. You "sent" it into eternity.
Everything anyone posts on social media has the potential of coming back and causing trouble. A simple "screenshot" will capture an image of a post forever. Once you hit send, it's written in cement. If you have a few cocktails before "going on Facebook" then the potential for "drunk posting" rears its ugly head.
Continue reading »
By Jim Clark
Following the tragic loss of Laura Levis, who died after suffering an asthma attack while unsuccessfully seeking emergency care at Somerville Hospital in September, the City of Somerville Board of Aldermen officially expressed its intent to work towards helping improve systems involving emergency response, care and education related to asthma.
Continue reading »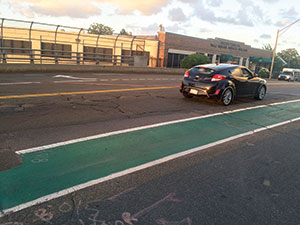 According to media reports, the closure of the Ball Square/Broadway bridge has been rescheduled to begin sometime between February and March of 2019.
Official confirmation has not been released as of yet, but is expected to be forthcoming soon. This will be the second rescheduling of the closure since it was first announced for the fall of 2018.
Continue reading »
If you would like to subscribe to receive a digital edition of our paper, go directly online to our website – www.thesomervilletimes.com – over to the right side and fill out your email address to receive a free, full PDF copy of the paper. By the way, if you scroll further down, a link to former editions of the paper are online as well, and all recent legal ads have been online for anyone who needs the legal ad they just ran.
Continue reading »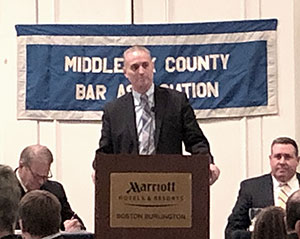 On Thursday, November 8, at the Middlesex County Bar Association's One Hundred and Eighteenth Annual Banquet in Burlington, retired Probation Officer of the Cambridge District Court Robert J. McWatters was presented with the President's Award in recognition for his 34 years of service. McWatters is also the former Ward 3 Alderman for Somerville.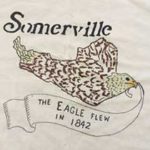 Eagle Feathers #166 – Railway Tales

By Bob (Monty) Doherty
The first railroad in North America was constructed in 1826 between the granite quarries of Quincy, Massachusetts and a wharf on the Neponset River. It was known as the Quincy Tramway or Granite Railroad and was a three-mile track that hauled the building stones for the Bunker Hill Monument.
Continue reading »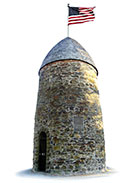 Just about all of us have been lamenting the seemingly out of control loss of trees in the city in recent months.
Some explanations for this have been offered, but it doesn't compensate for that feeling of loss when we stroll down the street and notice all those empty spaces where once stood familiar old friends, some whom we have known since childhood.
Continue reading »
Over 80 Brickbottom Artists Association members will show their work on November 17 and 18 at Brickbottom Studios 31st annual open studios. The occasion also marks the 30th anniversary of their building and artists' association. A block away, the artists of Joy Street Studios will open their doors as well, many offering live demonstrations as they create new work.
Continue reading »
Arrests:

*
Henry Alvarez, of 26 Kensington Ave., November 5, 11:47 p.m., arrested at Memorial Rd. on charges of carrying a firearm with ammunition, trespassing, and resisting arrest.
James Murphy, of 111 Dunstable St., Charlestown, November 7, 4:07 a.m., arrested at Medford St. on charges of felony nighttime breaking and entering, possession of a burglarious instrument, and violation of city ordinance possession of a dangerous weapon.
Continue reading »