We have been receiving many calls related to sightings of "families" or "packs" of raccoon in recent weeks. It is not uncommon to see a number of raccoon congregating or traveling together. Although it can be unnerving to see so many large wild animals in one place, aggressive behavior toward humans by wild animals is rare if they are left alone. It's best to let them be and they will more than likely be on their way sooner than later.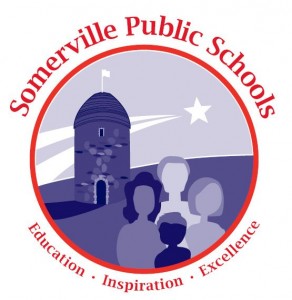 The first day of school for students in grades 1-12 is Wednesday, September 2, 2015 (half day).First Day of School for pre-K and Kindergarten students is Tuesday, September 8, 2015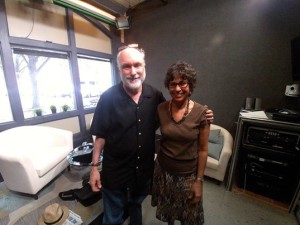 Interview with Departing Director Wendy Blom. The much beloved director of SCATV (Somerville Community Access TV), Wendy Blom departs to take a new direction in her career. Blom was at the helm for 11 years. Doug Holder of The Somerville Times interviewed Blom at the SCATV Studios.


Continue reading »

By Joseph A. Curtatone
(The opinions and views expressed in the commentaries of The Somerville Times belong solely to the authors of those commentaries and do not reflect the views or opinions of The Somerville Times, its staff or publishers)
Last week we officially cut the ribbon on the second phase of the Community Path extension, bringing it from Cedar Street to Lowell Street. This milestone brings us one step closer to extending the Community Path all the way to the Boston border, which would create a bicycle and pedestrian highway through Somerville to downtown. It would also provide a crucial link between the paths along the Charles River and the 10-mile Minuteman Commuter Bikeway, resulting in a 48-mile continuous path network that would allow bicyclists, runners and walkers to travel between 11 cities and towns in Greater Boston without ever having to share their right-of-way with a car. This is a tremendous milestone and it happened not because of one individual, but because our community has a set of shared values, which includes the importance of making our neighborhoods walkable and bikeable. When we start from our shared values, we can envision and plan for the future we want and achieve goals like the Community Path Extension.

Continue reading »
By Donald Norton
A newly renovated Thurston Spa will be re-opening under new ownership on Tuesday, September 1.
The Thurston Spa, located at 393 Medford Street in Gilman Square, will have a new menu and new hours. Under the new ownership of John Ferrera, a well known Winter Hill resident for many years and a former old time customer, decided to buy the store shortly after the death of the previous owner, Jerry LaFee.

Continue reading »
UPDATE:
Two brothers, former Somerville Police Officer Samuel Standford and his brother Edward Stanford will be arraigned in Somerville District Court today on drug related charges and one defendant is expected to be charged with a count of breaking and entering.
The following statement was issued by the Middlesex District Attorney's office after the suspects' arraignment:


Continue reading »
By Jim Clark
A police patrolman reportedly spotted a vehicle which had signaled to turn left from Broadway onto Willow Ave. make the turn after the light had turned red last Thursday afternoon.

Continue reading »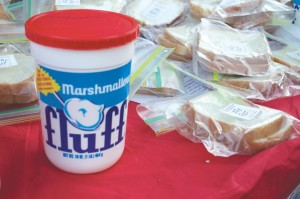 Union Square Main Streets and US2, the City's master developer partner for Union Square's revitalization are seeking contestants for Union Square's Fluff Festival "What the Fluff? Cooking Contest."
Continue reading »
By Haley ED Houseman
Somerville Superintendent of Schools Mary Skipper's office is decorated with plants and data. Printed graphs of test scores and achievements are taped all over the walls, obscuring much of the fresh coat of paint her office received before she began just a month ago. This decorating combines the superintendent's two priorities in her new position: delving deeply into the school system, and being hands on.

Continue reading »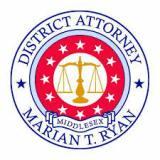 Middlesex District Attorney Marian Ryan and Everett Police Chief Steven Mazzie have announced that Stephanie Malloy, 37, of Somerville, was arraigned in Malden District Court today on a charge of furnishing alcohol to minors.
Continue reading »