Arrests:

*
Mottis Brown, of 299 Centre St., Dorchester, March 21, 9:52 p.m., arrested at Franklin St. on charges of distribution of a class D drug, witness intimidation, and resisting arrest.
Keith Gomes, of 17 Knowlton St., March 22, 6:04 p.m., arrested at home on warrant charges of attempt to commit a crime and felony daytime breaking and entering.
Continue reading »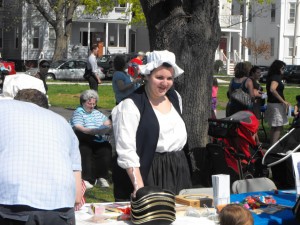 Adults and high school students are needed to help plan and execute the annual event.
Help the City celebrate its 175th Anniversary and re-live Paul Revere's historic ride from Boston through Somerville and onto Lexington and Concord. Adults and high school students are needed to help plan and execute the City's annual Patriot's Day event, a Colonial Fair at Foss Park on Monday, April 17th from 10 a.m. to 11:30 a.m.
Continue reading »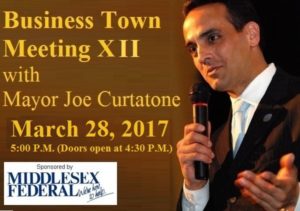 Join over 100 business leaders for: Business Town Meeting XII with Mayor Joseph Curtatone.
The business & economic agenda, Q&A session,  After Hours reception at Saloon.
4:30 P.M. The Rockwell opens
5:00 P.M. Business Town Meeting starts
6:30 P.M. After Hours reception at Saloon
Tuesday, March 28, 2017
The Rockwell, 255 Elm Street (Next to Foundry on Elm)
After hours reception at Saloon – Free appetizers, excellent networking, free drawing for weekend stay at Holiday Inn
Continue reading »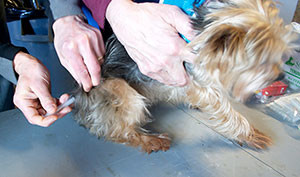 Mayor Joseph A. Curtatone, the Health & Human Services Department, and Somerville Animal Control are pleased to host the 17th Annual Rabies Clinic in the yard at the DPW Highway Garage on Saturday, April 8, 2017 from 10 a.m. to noon. The city's annual rabies clinic gives residents an easy and affordable opportunity to have their dogs and cats vaccinated against the rabies virus. On-site dog licenses are also available. All Somerville residents are required to license their dogs, and a current rabies vaccine is required to obtain a license.
Continue reading »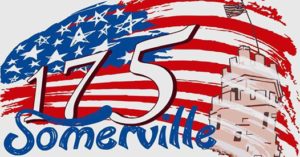 City to celebrate 175th March 29 with a "Very Somerville" Party at Somerville-Charlestown Line
Live music, Somerville-made root beer toast, and launch of Aeronaut Brewing's "Municipal Freedom Gives National Strength" gluten free beer, capped off with a rendition of "Happy Birthday!"
Continue reading »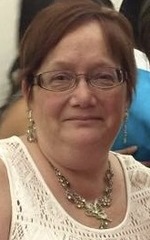 Of Somerville, passed away peacefully on March 24, 2017, surrounded by her loving family. Beloved wife of Brian Harris of Somerville. Devoted mother of Andrea, Christopher, Daniel, Katie, Sara, and Richie. Cherished 'Nanny' of Alana, Devin, Brennan, Kamella, and Christina. Dear sister of Joseph Hession, Theresa Faria, and the late Mary Claire Crandall. Daughter of Jean Morrison and the late Martin Hession, Sr. Also survived by many loving nieces, nephews, relatives, and friends.
Continue reading »

Do you want to coach soccer? Somerville Youth Soccer is a volunteer league that needs a few coaches from the community to step in. They need to find coaches for teams of 2nd and 8th graders. The season runs April 1 – June 17. Some teams have no coach, and others just need assistants. Contact Betty at: ebyouareherenow@gmail.com to express your interest.
By Nathan Lamb
With their support system facing millions in budget cuts, caregiver advocates from across the Commonwealth converged at Beacon Hill for Adult Foster Care Awareness Day on March 9.
Funded through MassHealth, Adult Foster Care (AFC) serves more than 12,000 elders and people with disabilities across the Commonwealth, by providing compensation, training, and respite for live-in caregivers.
Continue reading »
LEGOLAND® Discovery Center Boston has announced the search for their 2017-2018 Creative Crew. The Creative Crew are twelve children aged 5-10 who will have the opportunity to participate in exclusive building sessions with LEGOLAND Discovery Center Boston Master Model Builder Megan Amaral, attend special events and be the first to test new rides and games.
Continue reading »
By Erica Voolich
What better excuse is there to have a celebration of math with middle schoolers than π? Last Friday night, well over 250 students, parents, teachers, and volunteers from the high school, PTA and community, celebrated π at the Healey School by eating pizza for dinner, then spending an evening estimating, creating, collecting data, answering questions, and ending with pies for everyone.
Continue reading »