Mayor Joseph A. Curtatone and the Board of Aldermen invite residents to the Fall 2017 ResiStat Community Meetings, a twice-yearly effort to share the latest City news, data, and neighborhood updates directly with residents and gather their feedback. ResiStat is more than a great way to get an overview of what's happening specifically in your neighborhood as well as citywide. The social time before and after the meetings also offer an easy opportunity to talk one-on-one with the Mayor, your Aldermen, and City staff and police—and to connect with your neighbors. (We serve pizza and kid-friendly, healthy snacks to make it more fun to come and chat.)
Continue reading »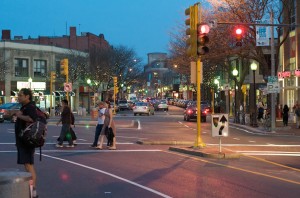 Monday, Sept. 25, 6-8 p.m.  Tufts Administration Building (TAB), 167 Holland St., Senior Center, 2nd Floor
Join the City Planning Department for a special update and discussion on the Davis Square Neighborhood Plan. We're excited to present this meeting with the help of a Philly-based facilitator who specializes in a meeting format designed to give participants control of the discussion topics. First, city staff will offer an update on the plan started in 2013/14 as well as a look at next steps. Then, to address outstanding topics and ensure that any new ideas and goals are identified, our facilitator will use the Round Robin meeting format, which asks participants to propose topics for small-group discussions. In short, participants will set the agenda for the night and also shape topics for the next meeting.
Continue reading »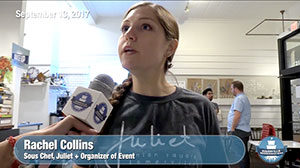 Somerville Neighborhood News is a production of Somerville Community Access Television, made by professional journalists, volunteers and staff. The news show has as its mission to be a lively, informative news resource focusing on the events, issues and information impacting Somerville residents. SNN is evolving its vision and community engagement. We are trying to become more of a "community journalism" model – managed by SNN producer Peter Levine – where SCATV members and community members contribute to the journalism program content through various ways such as news research, interviewing, news anchoring, filming, editing, blogging and more! If you want to get involved, please reach out to us. In the meantime, enjoy the latest segments from Somerville Neighborhood News and find them online at somervilleneighborhoodnews.org.
Continue reading »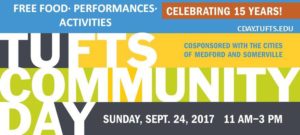 Annual festival celebrates university's relationship with Medford, Somerville communities
Tufts University, in cooperation with the cities of Medford and Somerville, will host the 15th annual Community Day festival from 11 a.m. to 3 p.m. on Sunday, Sept. 24, 2017. The event, which is free and open to the public, will be held rain or shine on the Tufts University Academic Green in the center of the Medford/Somerville campus.
Continue reading »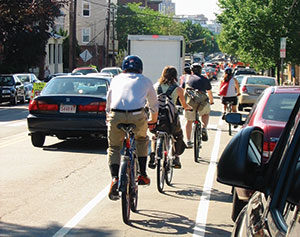 Mayor Joseph A. Curtatone and Ward 2 Alderman Maryann Heuston invite all interested community members to a neighborhood meeting to discuss mobility and safety issues in the Inman Square and Lincoln Park neighborhoods. The meeting is scheduled for Monday, September 25, beginning at 6 p.m., at the Argenziano School, 290 Washington St. With several active construction projects underway in the area, the goal of this meeting is to discuss large-scale traffic challenges and potential mitigation strategies. City staff from the Mayor's Office of Strategic Planning and Community Development will be joined by transportation staff from the City of Cambridge. The meeting will be structured in two parts – an open house-style element from 6 to 6:30 p.m., for residents to review technical traffic safety data and have small group discussions with one another and with City officials, followed by a presentation and Q&A session beginning at 6:30.
Continue reading »
By JT Thompson
Doug: grey beard, brown suit jacket, blue baseball cap, 61 years old, is a poet, professor, publisher, newspaper journalist and host of an interview show on SCATV. Doug has been a key player in the local poetry scene for over 20 years; he's published and interviewed hundreds of poets, and taught hundreds of students.
We meet at Union Square's Bloc 11 café, where he is a fixture; his usual spot is in the tucked away, tiny backroom, where he does a lot of his interviews, as well as his own writing.
Continue reading »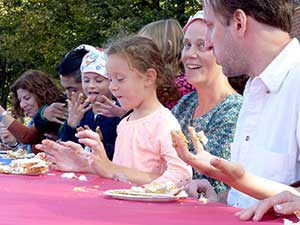 "What the Fluff? A Tribute to Union Square Invention" is a zany and fun-filled festival that celebrates the invention of Fluff by Archibald Query in Somerville's Union Square.  This year's theme of "FluffCentennial: Inspiring the Next Century of Union Square Invention" highlights the100th anniversary and the fact that invention is still alive and thriving in Union Square today.
Continue reading »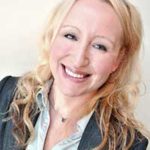 By Kristen Strezo, Co-Chair of the Somerville Commission for Women
Women face a double-edged sword when it comes to salary negotiation and that's leaving us behind in the workforce. Because of this, the Somerville Commission for Women (SCW) has partnered with the American Association of University Women (AAUW) for the AAUW Work Smart program – which focuses on pay negotiation education – on Thursday, September 28.
Continue reading »