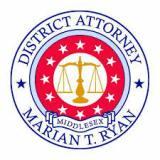 Investigators Urge Anyone with Information to Come Forward
Middlesex District Attorney Marian Ryan and Somerville Chief of Police David Fallon have announced that Joshua Bohrer, 37, of Somerville, was indicted yesterday by a Middlesex Superior Court Grand Jury on two counts of rape in connection with alleged sexual assaults of two female customers of his massage business, Karma Body Work, in Somerville. The defendant was previously directly indicted on January 31, 2017 and arraigned on two counts of rape and one count of indecent assault and battery on March 9, 2017 in connection with two alleged sexual assaults of two different female customers.
Continue reading »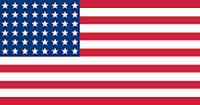 PINO, Arthur J. Sr. – Retired Officer, Somerville Police Dept., Of Somerville, December 8, 2017 surrounded by his loving family.
Beloved husband of Maureen E. (McCoy).
Dear son of the late John and Domenica Pino.
Devoted father of Mary Beth Pino-Fee and her husband Joseph of Medford, Arthur J. Pino, Jr. and his wife Sharon of Methuen, Thomas B. Pino and his wife Julie of Melrose, William J. Pino and his wife Noelle of Somerville.
Continue reading »
By JT Thompson
Monica: late 30s, is a line cook at Buddy's, a tiny old railroad car diner on a mostly empty, industrial avenue, on the other side of the McGrath Highway from Union Square. Monica is second-generation Portuguese and grew up in Somerville, working in businesses run by her family. Her sister bought Buddy's, which first opened in 1951, eleven years ago.
Monica has sharp features, a thin frame, pale skin, and dark hair pulled up into a tight bun; there are faint traces of blonde highlighting in the bun. She is wearing grey tights and a thin, black, boat-necked sweater, which shows her slender collarbones. No apron. She is in constant, energetic motion – tending the griddle, ducking into the back room, taking orders, bantering with the regulars.
Continue reading »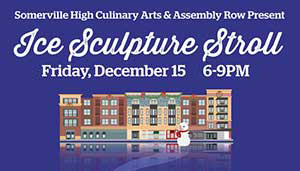 Students and instructors from Somerville High Culinary Arts Program will be carving ice sculptures as part of kickoff to 2018 mentorship program with Earls Kitchen + Bar
Assembly Row, the burgeoning neighborhood development just minutes from downtown Boston, will hold an Ice Sculpture Stroll on Friday, December 15 that features ice carvings by the Somerville High Culinary Arts Program students.
Continue reading »
~Photos by Claudia Ferro
The Mini Makerspace Event at the East Somerville Community School took place on Tuesday, December 5. They celebrated the Hour of Code and had a great time. Superintendent of Schools Mary Skipper and Assistant Superintendent Almi Abeyta attended the event. Everyone enjoyed creating, designing and building.

By Joseph A. Curtatone
(The opinions and views expressed in the commentaries and letters to the Editor of The Somerville Times belong solely to the authors and do not reflect the views or opinions of The Somerville Times, its staff or publishers)
Do unto others as you would have them do unto you. The golden rule is something we all learned about as kids (and something that children today are still learning). We are taught to treat others with respect, dignity, kindness, and common human decency. Thankfully, I see many examples of the golden rule in play every day. Whether it's people respectfully sharing the road with others or good Samaritans digging out neighbors after a snowstorm, acts of respect and kindness are on display in each corner of this city.
Continue reading »
By Eesha Pendharkar
Students spilled out into the bright corridor of East Somerville Community School, filling the halls with the sound of hurried footsteps and loud chatter. The muffled sounds of a Taylor Swift song echoed from the gym as three boys rushed to a water fountain between two bathroom entrances. They waited exactly long enough for their plastic bottles to fill to the brim with water and then ran away.
Continue reading »