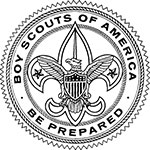 Scouting in Somerville and Medford has a long history. The Boy Scouts of America started in 1910, and Troop 3 in Somerville was founded in 1909, and was registered with the BSA on October 10, 1910 to the College Avenue United Methodist Church, Somerville, Massachusetts.
Continue reading »
(The opinions and views expressed in the commentaries of The Somerville Times belong solely to the authors of those commentaries and do not reflect the views or opinions of The Somerville Times, its staff or publishers)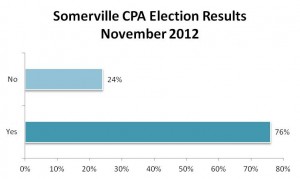 In November 2012, Somerville voters overwhelmingly supported the adoption of the Community Preservation Act (CPA). The CPA establishes a small residential tax surcharge to be used exclusively for historic preservation, open space, outdoor recreation, and affordable housing in Somerville. Investments in all of these areas will improve our city and ensure that we remain a welcome home to people of all backgrounds.

Continue reading »
By Jim Clark
Reports of a domestic dispute being loudly played out in the middle of the street at approximately 7:30 a.m. last Thursday brought police to the Loring and Osgood St. area to investigate.
Upon arrival, officers reportedly spotted a man and a woman arguing with one another in the street. According to reports, the woman, identified as Krystal Morelli, 29, was particularly boisterous, screaming at her boyfriend as the argument ensued.

Continue reading »

Life in the Ville by Jimmy Del Ponte
(The opinions and views expressed in the commentaries of The Somerville Times belong solely to the authors of those commentaries and do not reflect the views or opinions of The Somerville Times, its staff or publishers)
I got a message on Facebook last week that was quite odd. Here it is: "Sometime in the early 80's (84-85) I was living at 901 Mass. Avenue in Cambridge. In front of the building there was a bit of a green space with bushes. I was raking them out a bit for the landlord to get rid of some of the trash when I found the ring. I wanted to find the owner but back in those days searching for someone was more of a challenge. I put the ring in a box of 'stuff' in my office and there it has sat through several moves in Cambridge. Every once in awhile I'd think about the ring and how it ended up in the bushes. I thought perhaps a lovers' quarrel where the ring was tossed or perhaps on a cold day it slipped off. Recently I came across the ring again and I thought, 'I've got to find the owner of this ring!' My daughter tweeted about it and it was picked up by the City of Somerville and Somerville High School but still no response. Through the power of the Internet I found your name by typing "Somerville High 1971" and discovered you were writing a column and just happened to graduate that year. I'd love to find the owner of the ring and return it to him or to his family. Thanks for the help!"

Continue reading »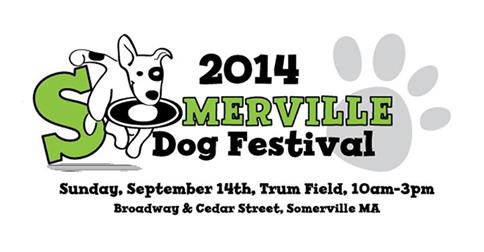 Show off your canine's skills and meet other dog owners this Sunday at somdog's annual Dog Festival. Stop by Trum Field from 10 a.m. to 3 p.m. for a variety of activities and classes for dogs, as well as a silent auction and refreshments for humans.
By Jim Clark
"Sleepy speaks … liars tremble."
These words of tribute by music industry giant Nick Lowe say it all, wholly and succinctly. And this from the man who wrote and recorded a widely popular song entitled All Men Are Liars.

Continue reading »
East Somerville Community School (ESCS) students began the 2014-2015 school year sporting new backpacks filled with school supplies, courtesy of United Stationers Charitable Foundation. Currently in its fourth year supporting the Back to School Backpack program, United Stationers Charitable Foundation donated a backpack for each of the more than 650 students at the ESCS, in its first year supporting the Somerville Public Schools.

Continue reading »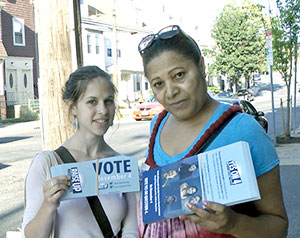 What to expect in the latest edition of Somerville Neighborhood News: Did you know that one million workers don't get paid sick time in the state but Somervillians are fighting back. Are all City of Somerville buildings and facilities accessible to all residents? Why did a drone land in Union Square? What's the new T station like and what to Tufts students think about a law that would help police crack down on apartments that illegally have more than four people? These stories and more on Somerville Neighborhood News #22, you can watch it on Channel 3 if you have cable TV, or online at
www.somervilleneighborhoodnews.org
. Somerville Neighborhood News is a production of Somerville Community Access Television, made by professional journalists, volunteers and staff. The half-hour news show has as its mission to provide a lively, informative newscast focusing on the events, issues and information impacting Somerville residents.
By Jim Clark
Police officers were dispatched to Broadway last Thursday evening on reports that a driver was nodding off while his car was in motion, going through red lights.
A patrol unit caught up with the vehicle where Broadway intersects with Franklin St., a good distance from where the initial reports were called in.

Continue reading »