By Jim Clark
Police were dispatched to the U-Haul facility on Linwood St. last Friday on reports that a man had been found in the office prior to its opening on that day.

Continue reading »

On these recently cold days I was craving a hearty meal that was both filling and satisfying. I opened up the cabinet and refrigerator and found the following ingredients, so I decided on a chili. I hope you enjoy it as much as I did.

By Joseph A. Curtatone
(The opinions and views expressed in the commentaries of The Somerville Times belong solely to the authors of those commentaries and do not reflect the views or opinions of The Somerville Times, its staff or publishers)
Whenever we undertake any sort of planning process in Somerville, the specifics of the project may change, but the goal is always the same: building community. What does that mean? It means planning for our community's future based on our shared values, hopes and dreams. That's why we undertook an extensive community-based process to create SomerVision, a plan that codifies those values and asks not necessarily what we want to build, but what kind of community we want to be in 2030.

Continue reading »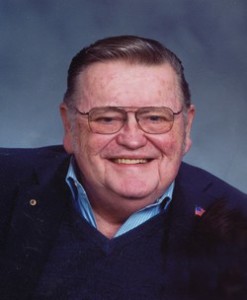 McCarthy, James F. Sr. – Of Somerville January 13, 2015.
Beloved husband of Louise (Lindstrom) McCarthy.
Loving father of James F. McCarthy Jr. and his wife Inez of Medford, Elizabeth Costa and her husband Roy of Stoneham, Kevin McCarthy and his wife Susan of Somerset, NJ.

Continue reading »
By Jim Clark
Regular patrons of Johnny D's Uptown Restaurant and Music Club may have already had the good fortune of witnessing guitar-slinging legend Junior Brown in action. He has played the venue countless times throughout the years. But if you have not yet taken the opportunity to see for yourself then there can be no better place to be this coming Saturday night than Johnny D's, experiencing a concert by one of the world's premier singer-songwriter-performers.

Continue reading »

If you use the City of Somerville website somervillema.gov, now's your chance to help make it better. To kick off the coming full redesign of the site, community members are being asked to take a quick survey. Questions cover how site visitors use the site, features they would like to see and issues with the current site that they would like to see addressed. The survey is available online through Monday, Feb. 2, at
somervillema.gov/surveys
, and it will also be distributed via the Council on Aging, the Disabilities Commission and the city's SomerViva immigrant outreach program (details below).
Continue reading »
By Jim Clark
A number of concerns and complaints that have been voiced by Somerville residents over the updated snow shoveling policies announced by the city last month has compelled members of the Board of Aldermen to conduct a public hearing to solicit feedback and suggestions from the public.

Continue reading »
Former Ward 1 Alderman James "Jim" McCarthy passed away suddenly from a heart attack today while being rushed to Somerville Hospital. Jim leaves behind his lovely wife Louise and three grown children and grandchildren. Our condolences to his family and many friends, he will be missed. Jim was very active locally in the politics, currently as the Treasurer of the Somerville Redevelopment Authority. Jim knew the city better than most and was the kind of guy you could have a conversation with and always walk away smiling. What a great and giving guy he was, for he truly loved Somerville, both past and present. He had a wonderful sense of humor and anytime you met up with him around the city he would always have something to say that would make you smile and feel good.
Continue reading »
— Photos by Claudia Ferro
The Somerville High School Boys' Basketball team was invited to participate in the TD Garden's Good Sports High School Basketball Invitational on Saturday, January 10th.
This rare opportunity allowed some of the region's best high school basketball  programs to show what they are made of.

Continue reading »
By Jim Clark
A Somerville man was attacked with a knife on Marshall St. last week by an enraged motorist who was allegedly bothered by the victim's temporary holdup of through traffic as he attempted to back his vehicle into his driveway.

Continue reading »