*
Former Somerville News reporter Ashley Troutman and I hit it off well when we met at my usual haunt at the Bloc 11 Cafe in the Union Square section of the city. She told me she was a big fan of mine, mentioned a "classic" poem I wrote, Mashed Potatoes, etc. Hey, I am as prone to flattery as the next guy.

Continue reading »


*
Deborah Leipziger is an author and poet. Her poetry has been featured in Ibbetson Street, Voices Israel, Bagels with the Bards, Popt Art, Scribblers on the Roof, The Muddy River Poetry Review, Zingology, Poetic Mindset, Levend Joods Geloof (Netherlands) and on the public television show Brookline Writes. Leipziger is the founder of the Jewish Poetry Fest sponsored by Temple Sinai in Brookline. She is currently working on her first chapbook. She is the author of several books in the field of corporate responsibility, including The Corporate Responsibility Code Book, now in its second edition. Her books on human rights have been translated into Chinese, Korean, and Portuguese. Born in Brazil, Leipziger has traveled to many countries throughout Latin and Central America, Europe and Asia, working with companies, governments, and civil society groups promoting more humane workplaces. She is the mother of three daughters, Natasha Lara, Jacqueline Lucia and Alexandra Nicole, her three muses.
Arrests:

#
Andrew Elam, of 50 Memorial Rd., July 4, 10:08 p.m., arrested at home on charges of violation of city ordinance possession, violation of city ordinance open container, and disorderly conduct.
Jordan Yandle, of 30 River Rd., July 5, 1:04 a.m., arrested at Memorial Rd. on charges of assault and battery on a police officer, resisting arrest, and disorderly conduct.

Continue reading »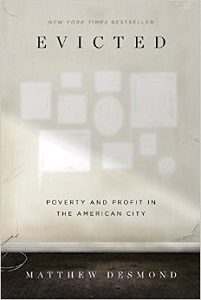 "Gripping storytelling and meticulous research undergird this outstanding ethnographic study, in which Desmond (
On the Fireline
), an associate professor of sociology at Harvard, explores the impact of eviction on poverty-stricken families in Milwaukee, Wis.  Living first in a rundown trailer park with predominantly white tenants and then in an African-American inner-city neighborhood, Desmond conducted fieldwork by observing and asking questions of his neighbors; later, he collected extensive data about eviction specifically in the private rental market.  The book reveals the concentrated suffering of people repeatedly faced with the loss of their homes."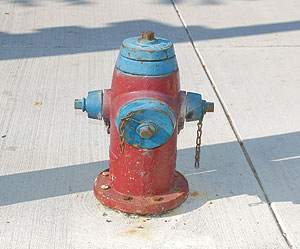 The City of Somerville Water Department is conducting a Flushing Program throughout the water distribution system. The city will be flushing hydrants and operating gate valves to maintain the distribution system. This work will take place between the hours of 11 p.m. on Monday, July 11 through 7 a.m. Tuesday, July 12.

Continue reading »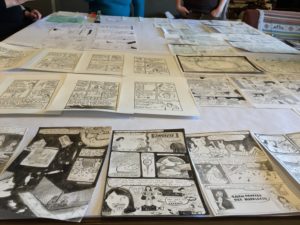 The Boston Comics Roundtable is a group comic creators, scholars, and educators dedicated to furthering and promoting the medium of comics. This summer, the BCR is offering a variety of classes and workshops for beginners, experienced comics makers, and anyone curious about this versatile art form.  Participants can learn the basic skills needed to make their own comics, hone and practice existing skills, or explore the role comics play in modern culture. Classes are held at The Boston Comics Workspace in the Taza Chocolate building in Somerville and start this week.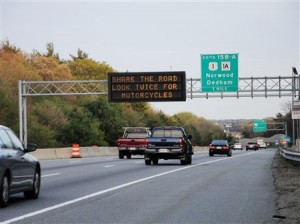 As temperatures continue to climb and more people opt for alternate modes of transportation, Chief David Fallon and the Somerville Police Department remind drivers to share the road with motorcyclists.

Continue reading »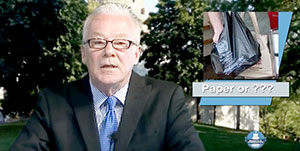 Saying Good-Bye to Plastic Shopping Bags
By Laura Onyeneho
In November 2015, the Somerville Board of Alderman approved a ban on plastic shopping bags to encourage solid waste reduction, protect marine environment, and waterways. Once the ban begins, retail establishments will have to find alternatives to plastic shopping bags at checkout points.

Continue reading »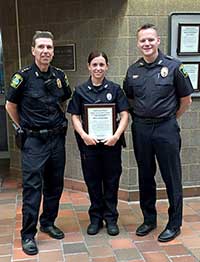 On Thursday, June 23 2016, at 7:20 a.m., Officer Bork, who was just completing her last half shift in Car 4, stopped at Starbucks at Assembly Row. Today, June 29, 2016, the department received a commendation request via email from, Blair Connelly, a resident of Melrose. Ms. Connelly was so impressed by the actions of Officer Bork that she wrote the following and sent it to us: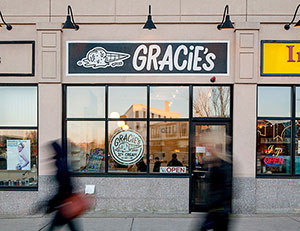 By Amy Swain
It's one of Union Square's newer additions, but it feels like it's been there forever. Walking into Gracies' small, white interior, it feels clean and neat, but lived in. Unique and clearly hand picked art hangs scattered on the wall. Several mason jars of toppings sit on shelves behind the register. Flavors are written on the wall in dry-erase marker. And the staff is just the right amount of friendly.

Continue reading »