Arrests:

*
Daniel Sama, of 240 Albany St., Cambridge, October 2, 4:56 p.m., arrested at Somerville Ave. on warrant charges of disorderly conduct and trespassing.
Jill Koerber, October 2, 8:14 p.m., arrested at Highland Ave. on warrant charges of threat to commit a crime, operation of a motor vehicle under the influence of liquor 2nd offense, and aggravated assault and battery.
Continue reading »


*
Little Kisses
By Lloyd Schwartz
The University of Chicago Press
73 pages. $18.00.
ISBN-13: 978-0-226-45827-4.
Review by Ed Meek
Somerville resident Lloyd Schwartz has become a cultural icon in the Boston area. Like Robert Pinsky, Henry Louis Gates, Jr. and Helen Vendler, his is a name you probably recognize. Part of the reason for this is that Lloyd Schwartz has a wide range. I first ran into his work in the 80s when he wrote about opera for the Boston Phoenix. He is a well-known Elizabeth Bishop scholar and he won a Pulitzer Prize for music criticism. He does a little acting. He teaches in the MFA Program at University of Massachusetts Harbor Campus, and he writes poetry.
Continue reading »


*
Caroline Moll is a first year undergraduate student at Endicott College, studying marketing communications/advertising. She has a passion for writing that began as a kid, and has stuck with her ever since. Looking to pursue a career in advertising, she hopes to be able to combine her love for writing and visual art.
Continue reading »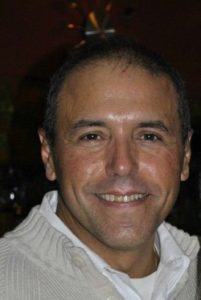 REMIGIO, Louis M., Somerville Police Dept. Motor Officer, Tango 6- 55, Of Tewksbury, formerly of Somerville, passed away surrounded by his loving family on October 9, 2017.
Beloved husband of the late Amy Lynn (Andrews).
Cherished father of Danielle and Alexandra Remigio both of Tewksbury.
Continue reading »
By Jim Clark
An off-duty Somerville police officer, Louis Remigio, was fatally injured in a multi-vehicle crash on I-95 in North Hampton, New Hampshire, on Sunday morning.
Remigio was rushed to Portsmouth Hospital by emergency responders shortly after the accident occurred, but succumbed to his injuries on Monday evening.
Continue reading »
Re: Beacon St Trees
One day last  week 37 trees were cut down on Beacon Street in relation to the Beacon Street Reconstruction project  which is funded and managed by Mass DOT with a contractor chosen through the State low bid process.
I, along with many of my Beacon St Neighbors and friends are shocked and outraged that this has happened. I will continue to send updates as I have them, but here is what I can report so far:
Continue reading »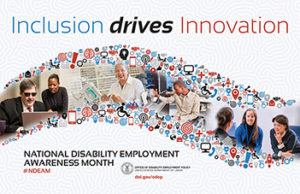 The Somerville Commission for Persons with Disabilities invites all community members to its annual event in celebration of National Disability Employment Awareness Month, on Tuesday, October 24, from 6 to 7:30 p.m. The event, "Inclusion Drives Innovation," will take place on at the Highlander Café at Somerville High School (atrium entrance), and will feature visual art, poetry, music, and a panel discussion led by Adriana Malozzi, Founder and CEO of Puffin, and Rachel Tanenhaus.
Continue reading »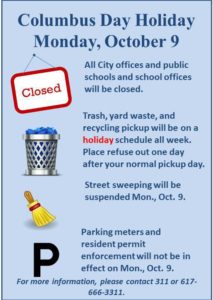 City and Somerville Public Schools offices will be closed Monday, October 9. Trash, recycling, and yard waste collection will be on a one-day delay all week. There will be no street sweeping on October 9 and meter and resident permit enforcement will not be in effect.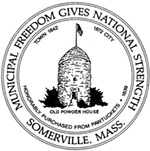 For the first time, the City of Somerville will broadcast select government and educational access programming in high definition, thanks to a partnership with the Somerville Media Center (formerly SCATV), and RCN.  Ville TV, channel 613 on RCN, will split programming equally among City TV, Educational TV, and Somerville Media Center, and will broadcast programming 24 hours a day, seven days a week.
Continue reading »