By Douglas Yu
After a series of discussions on Union Square redevelopment, the Green Line Extension Project and Powder House Community School redevelopment, the City of Somerville once again directed the community's attention to the city's new zoning ordinance.

Continue reading »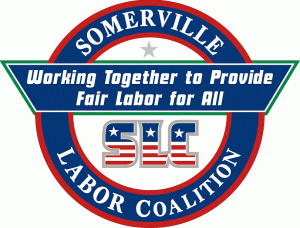 August 5, 2014
Dear Market Basket Employees,
The Somerville Labor Coalition unites six labor unions representing employees of the City of Somerville. We work to support, protect, promote and advance the interests of workers within the City of Somerville and surrounding communities.

Continue reading »
By Donald F. Norton
This past Wednesday, July 30, Somerville Community Access Television and the Somerville Labor Coalition Candidate Forum was held and four of the five candidates for the 34th Representative District appeared in a live session with a studio audience, as well as on air, for a lively debate, hosted and moderated by Joe Lynch.

Continue reading »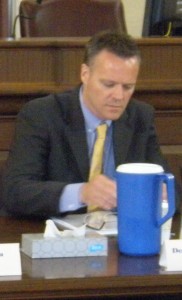 Appointment will go before Board of Aldermen for approval
David Fallon, current Somerville Police Deputy Chief of Operations, has accepted an offer from Mayor Joseph A. Curtatone to become the City's new Chief of Police. Mayor Curtatone will formally request the confirmation of Fallon's appointment at the next regular Board of Aldermen meeting on Thursday, Aug. 28.

Continue reading »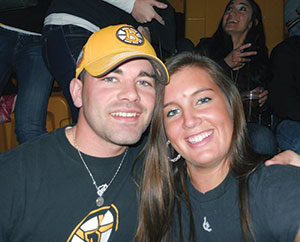 In the early hours of Sunday, December 8, 2013, 26 year old Kyle Wilson was struck and killed by a hit and run driver while walking back to his hotel from a concert on the Killington access road in Killington VT. He was within 2 miles from the front door. Later on the day of Kyle's death, the driver came forward, was arrested, was charged with "Hit and Run, resulting in fatality" and released on bail.
Continue reading »
By Douglas Yu
Instead of calling a taxi company to send a cab, you can easily tap a few buttons on your smartphone and locate an UberX car that costs about 20 percent less than a normal cab.
However, this well-funded ride-sharing company from San Francisco is threatening the livelihood of Boston area cab drivers and slowly eating away their business.

Continue reading »
By Jeremy F. van der Heiden
This is the third part of a three-part series for The Somerville Times interview with Middlesex County District Attorney Marian T. Ryan.
Now that we have discussed Middlesex County District Attorney Marian T. Ryan's back story, thoughts on Somerville, the county and the state at large, we will move directly into the final portion of this series, in which the conversation turns to broader topics.
As a reminder, D.A. Ryan will be running for election to maintain her position this fall.

Continue reading »
— Photos  by Claudia Ferro
som|dog and Assembly Row presented the Second Annual Pet-Palooza this weekend. This year's event was be hosted by som|dog and made a splash at Assembly Row, literally.

Continue reading »
This Thursday evening from 5-7 p.m., the Chamber of Commerce monthly Business After Hours event takes place at Redbones in Davis Square, 55 Chester Street. It's a great networking event featuring free appetizers and a free business card drawing with cash bar. Sponsored by Rockland Trust and hosted by Somerville Chamber of Commerce Business After Hours Co-Chair Dana Iacopucci, of Cubby Oil & Energy.
Continue reading »
By Melissa E. Pike
Chairperson and teacher for the OPENAIR Circus, Peter Jehlen said, "The OPENAIR Circus is celebrating its 29th year. We're excited to have so many of our teens staying involved and moving into teacher positions."

Continue reading »