241st anniversary of historic event to include colonial games, refreshments, visit by Paul Revere on horseback.
Mayor Joseph A. Curtatone, Ward 1 Alderman Matt McLaughlin, and the Somerville Historic Preservation Commission invite all residents and community members to the City's 241st annual Patriot's Day celebration, to be held at Foss Park on Mon., April 18 from 10 to 11:30 a.m. Co-sponsored by the Preservation Commission, Historic Somerville, the Somerville Museum, and East Somerville Main Streets, the day's events will include Colonial games and songs, light refreshments, youth readings, and a visit from Paul Revere on horseback on his historic ride from Boston to Lexington through Somerville.

Continue reading »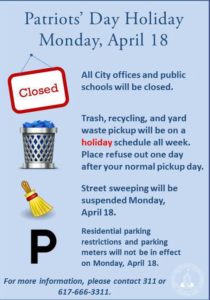 Monday, April 18 is Patriots' Day and City and Somerville Public School offices will be closed for the day.
Trash pickup will be on a holiday schedule
Adult and children's walk/run races to be followed by health and wellness fair with demonstrations, music, and more.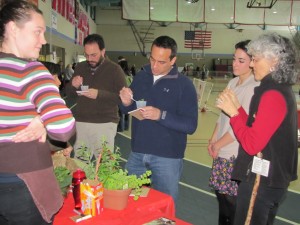 Now that winter is finally behind us, join Mayor Curtatone and Shape Up Somerville for the new, improved, and re-energized Mayor's Wellness Challenge, kicking off on April 24, with a 5K race and walk, and children's fun run beginning at 10:30 a.m (REGISTER HERE). Following the 5K, from 11 a.m. to 1 p.m., a free Wellness Kickoff Fair will feature creative ways to improve health and well-being, fitness demonstrations and mini classes for all ages, music, Wellness "goodie bags," and an opportunity to sign up for the six-week Challenge. Join as a team or sign up as an individual, and follow us throughout the Challenge for discounted health, fitness, and wellness activities and events to earn points for prizes. The Challenge is a great way to meet like-minded residents to build positive and healthy relationships. (You do NOT need to participate in the 5K to come to the Wellness Fair!)
~Photos by Bobbie Toner
A banquet was held at the Somerville City Club celebrating the end of the season for Somerville High School Girls Basketball season.


Continue reading »
~Photos by Bobbie Toner
Filming of the Mark Wahlberg-starring movie Patriots Day, took place today, April 15, in Somerville. Today's filming took place at Officer Sean Collier's former home on Curtis St.
Today marks the third anniversary of the Boston Marathon Bombing. MIT Officer Sean Collier was shot on MIT'S campus by the Boston Marathon Bombers, the Tsarnaev brothers.


Continue reading »
Comments accepted through  May 4 on Community Choice Aggregation Plan Draft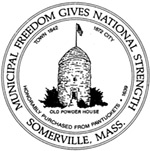 In an effort to both lower the cost of electricity bills as well as introduce green power options into our energy supply, the City of Somerville is proposing the creation of a citywide electricity bulk buying program known as community choice aggregation. Also referred to as municipal aggregation, such programs allow cities to pool the citywide energy buying power of all interested customers in the city to obtain community-wide benefits.

Continue reading »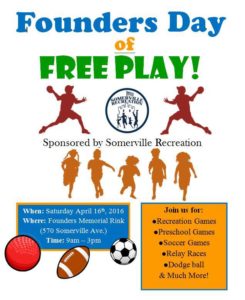 The Somerville Recreation Department invites residents of all ages for a free "Day of Play" on the new, indoor turf field at the Founder's Memorial Rink on Somerville Ave. On Saturday, April 16, from 9 a.m. to 3 p.m., the Recreation Department will host games for kids of all ages, soccer, relay races, dodge ball, and more, FREE! The ice at Founders Rink, located at 570 Somerville Ave., has been temporarily transformed into an indoor turf field for the spring and summer seasons, and can accommodate sports, free play, and is available to rent for private events. The rink will be converted back to an ice rink in September 2016. For more information on the event, and on how to rent the facility, visit www.somervillerec.com.

Continue reading »

By David Gibbs
(The opinions and views expressed in the commentaries and letters to the Editor of The Somerville Times belong solely to the authors and do not reflect the views or opinions of The Somerville Times, its staff or publishers)
Back when SomerVision planners asked Villens what they loved most about their city, the two biggest responses were "community" and "diversity." Skyrocketing housing costs are reducing our economic diversity, and the displacement of long-term residents is unraveling our community.

Continue reading »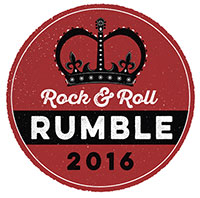 Boston Emissions presents 2016 Rock & Roll Rumble Semifinals Night #1 with Worshipper, Abbie Barret, usLights, Eric Salt & The Electric City on Friday, April 15, and Night #2 with Weakened Friends, Salem Wolves, Analog Heart, The Devil's Twins on Saturday, April 16 at ONCE Lounge and Ballroom, 156 Highland Avenue, Somerville. Doors: 8:00 p.m., show: 9:00 p.m. (ends at 1:00 a.m.) each night. $13 in advance, $18 day of show. Online ticket sales: http://www.ticketfly.com/event/1091467. In association with Cuisine en Locale. Phone 617-285-0167 for more info.
(The opinions and views expressed in the commentaries and letters to the Editor of The Somerville Times belong solely to the authors and do not reflect the views or opinions of The Somerville Times, its staff or publishers)
Dear Editor,
I am humbled by the support of the many people from Somerville who stuck it out for nearly four hours to participate in the 7th Congressional District Bernie Sanders caucus on Saturday, April 9.  It took three very stressful ballots, but the effort was worth it. I was elected as a delegate to represent our district and Bernie Sanders at the Democratic Convention in Philadelphia, July 25 – 28, 2016.

Continue reading »