By Joseph A. Curtatone
(The opinions and views expressed in the commentaries of The Somerville Times belong solely to the authors of those commentaries and do not reflect the views or opinions of The Somerville Times, its staff or publishers)
This week, I once again had the pleasure of speaking to Somerville's business community at the Somerville Chamber of Commerce's annual Business Town Meeting, about how we're working to support and protect our local businesses. Our local businesses are the lifeblood of our neighborhoods and squares. Not only do local residents rely on them for goods and services but more and more are becoming destinations that draw visitors from across Somerville and the region. They fill our neighborhoods with people, and become the places where we meet and greet our neighbors. Local businesses build community—on a personal level, but also on a financial level. They create the strong economic foundation that allows us to continue investing in the people of Somerville, but these benefits don't happen by accident. They happen when we plan for, attract and support our businesses as well.

Continue reading »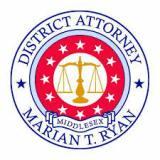 Middlesex District Attorney Marian Ryan has announced that Allen Harmon, 36, of Somerville, was arraigned today in Middlesex County Superior Court on charges of assault to rape, assault and battery with a dangerous weapon, and indecent assault and battery.  Clerk Magistrate Michael Sullivan ordered Harmon held without bail until Harmon's next scheduled court hearing on Thursday, April 16.
By Jim Clark
While on patrol last Thursday evening, police performed a routine RMV inquiry on a vehicle that had pulled alongside the police cruiser near the intersection of Broadway and Cross St.
By Douglas Yu
Few people equate good quality syrup with Somerville. But when the Maple Syrup Boil Down Festival was first held in the city 16 years ago, many locals instantly pushed their Somervillian pride a bit further.

Continue reading »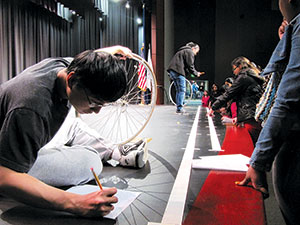 By Rebecca Danvers
6th, 7th and 8th grade students from throughout the district and their families are invited to celebrate Family Math Night by joining the fun at Pi Night at the Healey School on Friday, March 13. The annual event, sponsored by the Somerville Mathematics Fund, will focus on π (pi), the ratio of a circle's circumference to its diameter. There will be various pi-related activity stations where participants can actually win a delicious pie. There will also be "pizza-pi" for attendees, and everyone gets to take home a small pie as well.
From Mayor Joseph Curtatone and Superintendent of Schools Tony Pierantozzi
Late Tuesday evening, a flat section of the Brown School roof that is above the second-floor girls bathroom collapsed. Thankfully, the building was empty and no one was injured, but we are no less concerned about this collapse. Student safety is always our utmost priority, which is why the city and schools undertook a massive snow removal effort to clear snow from our school and city building roofs.

Continue reading »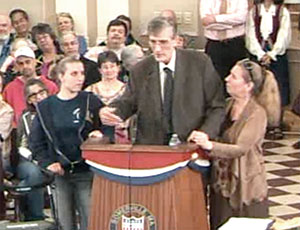 Today while in Florida Former Alderman Tom Taylor passed away.
Full details of arrangements will be posted as soon as they become available.
By Jim Clark
Staff and visitors to the website of Backbar, a Union Square drinking establishment, got quite a shock on Saturday when they pulled up its homepage only to discover that the site had been hacked with a message purportedly placed there by the extremist group ISIS.

Continue reading »
By Haley Houseman
For the first time, CHNA and Teen Empowerment, in conjunction with Mount Auburn Hospital, will host a Community Health Youth Summit for Thursday, March 19, in Cambridge. It will draw participants from six surrounding towns, including Arlington, Belmont, Cambridge, Somerville, Waltham, and Watertown. These cities involved are connected through CHNA 17, a coalition made up of representatives from public, non-profit and private sectors from all six communities.

Continue reading »