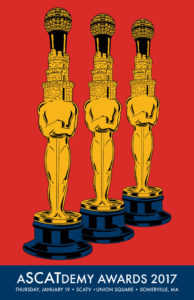 You are invited to attend SCATV's annual meeting and ASCATDEMY Awards event on Thursday, January 19th, beginning at 5:30pm with the member meeting and followed by the Member Awards Ceremony at 6:30pm.
The main order of business, will be the election of four SCATV members to our the board. These are three year terms, with the opportunity for a subsequent term re-election. Submitted information from nominees will be shared on SCATV's web site beginning January 4 in preparation for membership voting on the 19th.
Continue reading »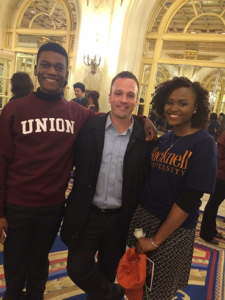 Somerville High School seniors Abike Beke and Dessources Domond are among a select group of students from across the country to be named Posse Scholars by the Posse Foundation this year. Both students will receive four-year, full-tuition leadership scholarships to partnering colleges and universities, where they will work with fellow Posse scholars to serve as leaders and build community within their school environments. Students are nominated for consideration, and are carefully selected based on their leadership ability, academic potential, and overall motivation to succeed.
Continue reading »
By Nathan Lamb and Jeanne Leyden
(The opinions and views expressed in the commentaries and letters to the Editor of The Somerville Times belong solely to the authors and do not reflect the views or opinions of The Somerville Times, its staff or publishers)
Adult Foster Care (AFC) helps more than 10,000 people in the Bay State receive vital care at home—but recent 9C cuts threaten to erode the quality of this innovative and highly effective program.
Funded through MassHealth, AFC supports the live-in caregivers who meet the daily needs of older adults and people with disabilities who can no longer live alone.
Continue reading »
By Jim Clark
Police officers were dispatched to Citizens Bank in Union Square last Friday on reports of a woman attempting to cash a fraudulent check.
Upon arrival, the officers met by the bank manager who informed them that a female identified as Toniann Roxton came into the bank to cash a check from a company named Reservoir Wine and Spirits, located in Brighton.
Continue reading »

By Joseph A. Curtatone
(The opinions and views expressed in the commentaries and letters to the Editor of The Somerville Times belong solely to the authors and do not reflect the views or opinions of The Somerville Times, its staff or publishers)
Happy New Year! I hope you enjoyed a happy and healthy holiday season surrounded by family and friends. With 2017 now in full swing, it's important to focus on all of our upcoming work and the goals we wish to achieve – and there's plenty to be done that I'll address in next week's Midterm address at City Hall and in next week's op-ed. Today, though, let's pause and look back on 2016 to reflect on all we've accomplished together. This past year was certainly full of ups and downs, but Somerville reached its fair share of milestones. Let's take a look back at just a few of those:
Continue reading »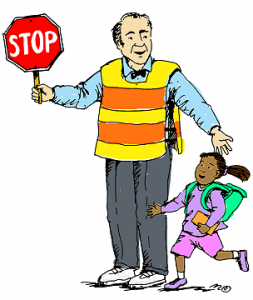 The City of Somerville seeks qualified candidates to work as a Crossing Guard for the current school year. Morning shift is 7:15 – 8:30 a.m.; afternoon shift is 2:30 – 3:15 pm.. Assignments to specific work sites will be determined. Access to motor vehicle preferred. Must pass a pre-employment CORI and drug screen.  Salary is $34.33 per day for working both morning and afternoon shifts.
Continue reading »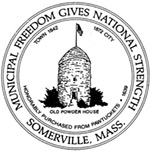 Public presentations January 11 and 31, written comments accepted through March 16
The Community Preservation Committee is considering $2.9 million in requests for historic preservation and open space projects for funding through the Community Preservation Act. Somerville residents are encouraged to share their thoughts about this year's projects by participating in a variety of ways. Residents may attend public meetings and comment there or later in writing, watch videos of the meetings and comment in writing, and/or read about the projects online and submit written comments. This year, $880,415 in CPA funding is also available for affordable housing projects. The Affordable Housing Trust Fund will manage the application process for these funds.
Continue reading »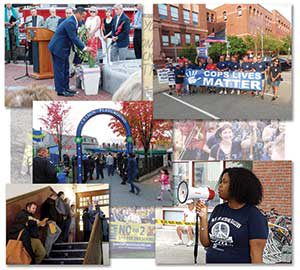 By The Times Staff
While decried by many as an annus horribilis, 2016 nonetheless was a remarkable year in terms of change and unexpected surprises.
The national election, and the wildly contentious campaign season preceding it, held the attention of the masses in check. Meantime, plenty of noteworthy events took place right here in our own environs.
Continue reading »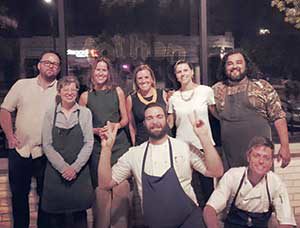 By Jessica Kenney
Somerville is home to many popular restaurants and cafés, but it is the relatively new restaurant, Fat Hen, that is really starting to snag people's attention.
Fat Hen is a cozy, Italian dining spot that serves a variety of Italy's staple meals, from Tortellini Brodo to Sformato, complimented by a variety of different wines. But it isn't just the menu that makes this restaurant intriguing; its unique location is also drawing in guests.
Continue reading »