By Jim Clark
Somerville police officers were alerted to reports last week of an erratic driver who had nearly struck several vehicles, last seen on Broadway.
Officers soon located the vehicle at the intersection of Broadway and Mt. Vernon St. and approached the driver, Alicia Scanlon, of Peabody, for questioning. According to reports, the officers detected a strong odor of alcohol on her breath.
Continue reading »

By Joseph A. Curtatone
(The opinions and views expressed in the commentaries and letters to the Editor of The Somerville Times belong solely to the authors and do not reflect the views or opinions of The Somerville Times, its staff or publishers)
If the nation's roads, bridges, and other infrastructure were a student in the Somerville Public Schools, you can bet our staff would be working overtime to find a way to intervene and help it do a little better. That's because once again in 2017, our nation's infrastructure barely eked out a passing grade of D+ on the annual American Society of Civil Engineers (ASCE) report card. In this case though, it's the City and the Commonwealth that are springing into action as we methodically tackle our most pressing road, sidewalk, park, water, sewer, building, and other infrastructure needs as we strive to get Somerville ahead of the curve. This week, I'll update you on some of this spring's projects (below), but I also want to offer a little context.
Continue reading »
By Charles Lane
On Friday of last week, Alessandro (Alex) Capobianco, a City of Somerville police officer currently on paid leave, was arraigned in Cambridge District Court and charged with uttering a counterfeit note, possession of a counterfeit note and defrauding an innkeeper under $100 in connection with an alleged attempt to pay a hotel bar tab with counterfeit bills.
Continue reading »
Popular Ward Two Alderman Maryann Heuston is having a campaign fundraiser. Join in to kick off her campaign to continue serving as your Ward Two Alderman. With special guest, Somerville Mayor Joe Curtatone. The kick-off will be held at the Kirkland Tap and Trotter on Wednesday, April 19, starting at 5:30 p.m. She looks forward to seeing you there. Just in case you didn't know, we'll tell you, Maryann has not missed a hearing or vote on any issue in her ward. That's more than couple of other ward aldermen can say. Maryann is considered a constituent's alderman. always looking to make Ward Two better, just saying!
Continue reading »


*
All of a sudden you find yourself with an abundance of hard boiled eggs. Now you're wondering what to do with them. There's no need to put all those eggs in one basket. You can chop a couple up and add to a green salad. Perhaps just take the shell off and add a sprinkle of truffle salt for a snack. Or you can make an egg salad.
Continue reading »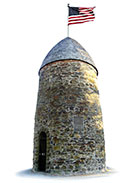 After years of holding our collective breath, it now seems as though we can let out a shared sigh of relief that the on-again/off-again status of the Green Line Extension project is once and for all set for on-again for good.
Last week's news that the Federal Transit Administration has tentatively agreed to approve the funding required to sustain the project through to completion represents the fruits of years of effort to hammer and forge together a workable plan that could be supported by the feds.
Continue reading »
By Margaux Maxwell
"Nutritious food is a human right," said Danielle Nierenberg, President of Food Tank, at the opening of last Saturday's Food Tank Summit at the Friedman School of Nutrition Science and Policy at Tufts University, a conference that brought together food policymakers, chefs, farmers, and researchers to tackle questions surrounding the future of food security.
Continue reading »
~Photos by Bobbie Toner
The Anthony V. Fedele Chapter of the National Honor Society Class of 2017 & 2018 held its Induction Ceremony on Thursday, April 6. The class of 2017 received their National Honor Society stoles that they will wear on graduation day and students of the class of 2018 were inducted into the National Honor Society. Guest Speaker Rae Axner, Class of 2010, spoke of what she has done since she graduated and encouraged students to not only do well in school but to also get involved in causes going on around them that they believe in.