*
Poet and State Rep. Denise Provost reviews a new poetry book by Somerville Bagel Bard Lawrence Kessenich: 
Lawrence Kessenich's newest book of poetry, Age of Wonders, is itself a wonder. Its poems, few exceeding a single page, are deceptively simple. The reader enters a description of an ordinary situation, only to hit a line that opens, as if on hinges, into unexpected revelation; the kind of magic door found in the mythic stories we read in youth.

Continue reading »


*
Somerville Bagel Bard Molly Mattfield Bennett has a new book of poetry out – so we decided to excerpt a poem from it.
Point No Point is about people who live on the edges, who travel from place to place; at home nowhere, who wander through life's journey. It is about all of us who are outsiders, Pilgrims, immigrants, homeless on the streets, Masai on the Serengeti, those who seek enlightenment. We are all outsiders. These poems dwell in paradox: with beauty amid horror that can change in an instant from one to the other; with the light that shines through pain; that daily the bush that shelters is on fire.

Continue reading »
Arrests:

*
Frederick Deminico, of 402 Massachusetts Ave., Cambridge, August 3, 5:09 p.m., arrested at Elm St. on warrant charges of trespassing and attempt to commit a crime.
Peter Prado, of 21 Better Way, Springfield, August 5, 2:35 p.m., arrested at McGrath Hwy. on warrant charges of nighttime breaking and entering of a boat or vehicle and larceny under $250.

Continue reading »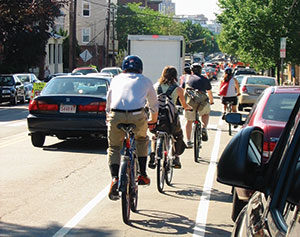 Join Ward 2 Alderman Maryann Heuston, the Mayor's Office of Strategic Planning and Community Development, MassDOT and Beacon St. Reconstruction Project staff on Wednesday, Aug. 10, for a community meeting to discuss the ongoing roadway reconstruction. The meeting will begin at 6:00 p.m. at the Academy of Arts and Sciences, 200 Beacon St. MassDOT and City staff will present project milestones and a look ahead schedule for the fall, follow by Q&A. Due to limited parking availability, please consider using public transit, biking, or arriving by foot if possible.

Continue reading »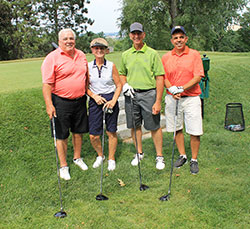 By Rebecca Danvers
Cambridge Health Alliance (CHA), an academic community health system serving Cambridge, Somerville and Boston's metro-north region, held its annual Golf Invitational on Monday, July 25, at the Oakley Country Club in Watertown.


Continue reading »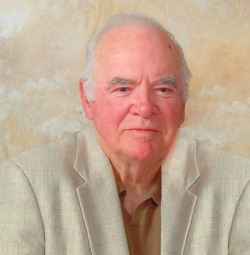 Corrigan, John J. – A lifelong resident of Somerville died on August 4, 2016.
John was the beloved husband of Helen (Sampson) Corrigan and the father of John J., Jr. and his wife Kathleen of Brookline, Norma C. Bohrer and her husband Randy of Framingham, James M. and his wife Nicola of Waltham, Joanne C. Corrigan and fiance Arthur Giannetti of Medford and the late Elaine C. O'Brien and her surviving husband Justin Donnelly of CT. He was the grandfather of John O'Brien and his wife Sara Kapner, Daniel and Thomas O'Brien, Matthew, Patrick and Megan Corrigan, Michael and Eric Bohrer and Sophia Corrigan. John was also the brother of Paul Corrigan and the late Barbara of West Roxbury, Joseph Corrigan and his wife Marilyn of Melrose and the late Arlene Fusco and her surviving husband, Charles .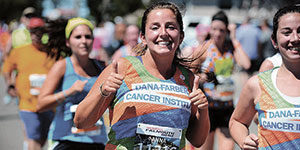 By Louise Carpenter
On August 21, Somerville resident Rebecca Luz will run the 44th annual New Balance Falmouth Road Race to help conquer cancer as a member of Dana-Farber Cancer Institute's team.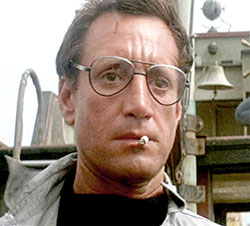 Just when you thought it was safe to go back into the theater, The Somerville Theatre's summer tradition returns with Jaws Weekend starting Friday, August 12.
Often imitated but never paralleled, the Somerville is the ONLY Boston-area theatre to exhibit the 1975 blockbuster in it's original 35mm glory on their big screen.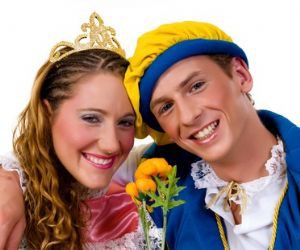 On Thursday, August  11 at 7:00 p.m., Somerville Theater Arts and Recreation, also known as Project STAR Theatre Camp, will present their annual performance. The six week free program directed by Jimmy Del Ponte features 20 talented  Somerville teens who have been rehearsing like pros and are ready to give it all they have. The show will be presented at The West Somerville Neighborhood School, 177 PowderHouse Boulevard, and admission is free. The program is presented by the combined efforts of The Mayor's Office, The Communications Department, and Somerville Recreation.
Please come and support the hard working and dedicated youth of the city.