Alderman Connolly invites colleagues, friends, and neighbors to birthday fundraiser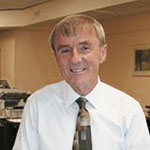 Alderman John 'Jack' Connolly has announced that he is planning a combined birthday/fundraising event for the city's fall election. The event is taking place on May 21, 5:30–7:30 p.m. at Tony C's, the latest addition to the city's hottest destination, Assembly Row, for the 2015 local election.

Continue reading »
By Tom Bannister
What is the fastest way to get from a job in Downtown Boston to home in one of the many residential neighborhoods of Boston, Brookline, Cambridge and Somerville? The Boston Cyclists Union and the Somerville Bicycle Committee seek to answer this question with a race between a motorist, a cyclist, an MBTA rider, and a Hubway rider from Downtown Boston to Union Square in Somerville with the Third Annual Rush Hour Race next Tuesday, May 12.

Continue reading »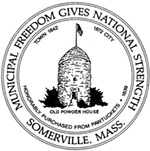 Mayor Joseph Curtatone, Ward 1 Alderman Matt McLaughlin, and the Office of Strategic Planning and Community Development (OSPCD) invite all interested community members to the final Otis St. Playground community meeting to review the plan for new playground. Landscape architects from CBA will present a new playground design which reflects the ideas of the community; however, changes to the design are still possible and we would appreciate any and all comments before the construction plans are finalized.

Continue reading »
(
The opinions and views expressed in the commentaries of The Somerville Times belong solely to the authors of those commentaries and do not reflect the views or opinions of The Somerville Times, its staff or publishers)
Isn't it great sign of Spring to see the many cars and SUVs of zoo-goers and picnickers in the parking lots of Stone Zoo and DCR's Greenwood Park, just across the street? How wonderful that they can so conveniently benefit from all that the Zoo and the Park offer. But, what about families who don't drive? How can they get there and back? The answer is, "By Bus" — IF, that is, IF they are up to walking about 1KM from the nearest stop. That's more than one-half mile. This distance and its impracticalities and hazards may be why "How to Get There" directions to Stone Zoo and Greenwood Park do not include "Take the T".

Continue reading »
(
The opinions and views expressed in the commentaries of The Somerville Times belong solely to the authors of those commentaries and do not reflect the views or opinions of The Somerville Times, its staff or publishers)
Dear Editor,
I was thrilled to read about the US Supreme Court's March 25, 2015 decision on *Young vs. UPS*, in which the Supreme Court ruled that UPS should have made reasonable, temporary accommodations for Young while she was pregnant on the job. This is especially relevant here in Massachusetts, as over *half* of women in the workforce are pregnant or new mothers.

Continue reading »
By Jim Clark
Paul Kelly, Senior Principal at the engineering firm Simpson Gumpertz & Heger Inc., Boston branch, was recently honored with the Tufts University School of Engineering 2015 Outstanding Career Achievement Award.

Continue reading »

By Joseph A. Curtatone
(The opinions and views expressed in the commentaries of The Somerville Times belong solely to the authors of those commentaries and do not reflect the views or opinions of The Somerville Times, its staff or publishers)
Thousands have died in a massive earthquake that has ravaged Nepal, thousands are injured, and the death toll will likely climb even higher. This is a humanitarian crisis that requires a massive response. The coming months are critical. Supplies are needed and could quickly run out, and getting supplies to affected areas across the mountainous country is difficult with widespread damage to roads and bridges. Hospitals are tending to the injured while services and utilities, already challenged in Asia's second-poorest country, are disrupted and unreliable. Almost a million-and-a-half people are in need of food assistance and many require temporary shelter. Last week, we held a candlelight vigil in remembrance of the earthquake's victims and to support Somerville's Nepali community. Our community will continue to step up to support our friends, neighbors, and Nepali community here and in their native country.

Continue reading »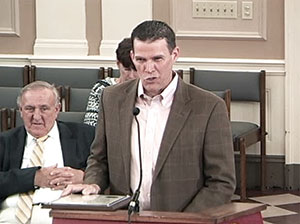 The Somerville Board of Alderman issued a citation to Robert Schofield at their latest regular meeting on April 23 for his winning the Joao Rodrigues Distinguished Service Award presented by the MA Secondary Schools Athletic Directors Association. Born and raised in Somerville (SHS Class of 1985), the citation states that he has re-invigorated youth baseball and softball in Somerville, serving more than 200 youth with the Somerville Youth Softball and Somerville Babe Ruth programs in the last three years. The mayor and the membership of the Board extended their gratitude and offered their best wishes for continuing success in this endeavor.
(
The opinions and views expressed in the commentaries of The Somerville Times belong solely to the authors of those commentaries and do not reflect the views or opinions of The Somerville Times, its staff or publishers)
The dilapidated MBTA building at the corner of Avon and School Streets will be sold at auction on May 21. The opening bid will be $487,000 according to Alderman Bob McWatters. The owner of the abutting gas station, Adam Dash, is supposedly the most likely buyer. Presumably the property would be developed as luxury condos.

Continue reading »