By Charles Lane
The Ryan "Duce" Morrissey Memorial Scholarship Fundraiser 2nd annual basketball tournament was held at St. Clement High School in Medford beginning last Thursday evening, and continuing through Sunday night.

Continue reading »
— By Donald Norton
Somerville's veterans were honored at the Somerville Allied Veterans' Council annual Veterans Day Ceremony on November 11 at the George Dilboy VFW Post, 371 Summer St. Residents and veterans gathered together to commemorate the annual observance of recognition of those who served their country in military service.

Our guest columnist this week is Michael Todd Steffen.  Steffen reviews a new book of poetry by his fellow Somerville Bagel Bard member Tomas O'Leary.

Michael C. Keith is the author of over 350 published stories and two dozen academic books on media. He is the author of the acclaimed memoir The Next Better Place and teaches communication at Boston College. His newest collection of short stories – Bits, Specks, Crumbs, Flecks – will appear this month. He teaches at Boston College.
Arrests:

*
Phaedra Sheets, of 109 Pine St., Cambridge, November 9, 11:41 p.m., arrested at McGrath Hwy. on a charge of larceny over $250.
Brandon Phillips, of 39 Josephine Ave., November 10, 7:26 p.m., arrested at Broadway on a charge of operation of a motor vehicle with a suspended license.

Continue reading »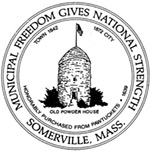 The Somerville Health and Human Services Department has scheduled an additional free public flu vaccination clinic. While there is no charge for vaccinations, attendees are asked to bring an insurance card if available. Those wanting a vaccine should wear clothing that allows easy access to the upper arm. Flu clinics will be held as follows: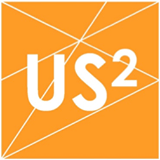 Union Square Station Associates (US2) today announced the deadline for applications for the City of Somerville's Technical Assistance Program has been extended by two weeks to November 30.
Continue reading »

Buy your Thanksgiving pies and rolls from the SHS Culinary Arts Program.
Visit their website to download an order form. http://www.somerville.k12.ma.us/culinary
Place orders by 12:00pm (noon) on Wednesday, November 18, 2015
Pies are $7.00 & $8.00 each. Rolls are $2.00 / dozen.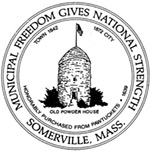 Community stakeholders to work with nationally renowned LOCUS organization on Union Square public benefits framework
After an open call for volunteers, a group of thirty community stakeholders (see list below) representing a broad range of perspectives and skill sets has been selected to serve as Strategy Leaders for the upcoming public benefits strategy sessions to be led by Christopher Leinberger of the nationally renowned LOCUS organization, announced Mayor Joseph A. Curtatone.

Continue reading »
Free and open to the public! Streamed online worldwide

*
Join the All-America City of Somerville, MA for the fourth annual Grooversity Percussion Festival on Saturday, Dec. 5, 2015! From 1 to 5 p.m., at East Somerville Community School. The All-America City Grooversity Festival will feature live music and interactive workshops by renowned drumming and percussion masters, a community drum circle, a youth activity and networking fair, and more! The festival will also celebrate the City's third All-America City Award, focusing on youth engagement and youth leadership.

Continue reading »