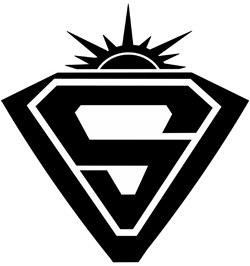 Residents are invited to enjoy the remaining performance dates for the 2015 Somerville Sunsetters season. Led by Somerville Youth Arts Coordinator Jimmy Del Ponte, the Sunsetters are a traveling youth music troupe, performing popular show tunes and contemporary pop music hits on city streets throughout July and August at sunset. The group began in the 1970s, performing through the 1980s until they were reinstated by Mayor Joseph A. Curtatone in 2004. The 45-minute shows are a great way to spend a summer evening with the kids, neighbors, family and friends.
The Somerville Retirement Board (SRB) continues its due diligence in respect to fossil fuel divestment and its impact on the investment portfolio.
As an independent entity, the SRB must act, according to state law, "for the exclusive purpose of providing benefits to members and their beneficiaries" with "care, skill, prudence and diligence… by diversifying the investments of the system so as to minimize the risk of large losses unless under the circumstances it is clearly prudent not to do so." (Massachusetts General Laws, Chapter 32, Section 23 (3), Fiduciary Standards.)  As a result of prudence and diligence the SRB has posted an 11.55% Five Year Rate of Return with a Ten Year Rate of Return of 7.67%, ranking 5th in both categories in the state out of 105 Retirement Boards.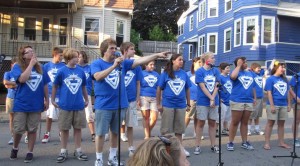 Due to the extreme heat, tonight's Sunsetters performance on Winlsow Ave. has been cancelled.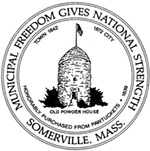 Save the Date: On Saturday, Sept. 19, the City of Somerville will host an event celebrating the 25
th
anniversary of the Americans with Disabilities Act (ADA). All community members are invited to the celebration, to be held in the Somerville High School Atrium from noon to 2 p.m. on Sept. 19. Refreshments will be served. Additional information to follow. For more information, contact ADA Coordinator, Betsy Allen, at
BAllen@somervillema.gov
, or 617-625-6600 ext. 2323.
Continue reading »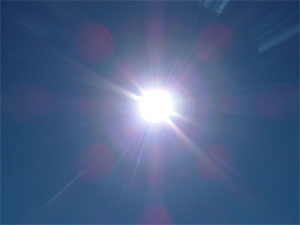 ResiStat: Interactive Map of Somerville Parks with Water Features, Sprinklers or Pools
Cool off in Somerville at one of the 14 City parks that have water play features or at the two DCR pools at Foss Park and Dilboy. Click here for the map and then click on the blue push pins for information on each park or pool. 
Arrests:

*
Alan Zendt, of 2 Mt. Vernon St., August 10, 9:55 a.m., arrested at McGrath Hwy. on a charge of trespassing.
Oscar Hernandez-Rivera, of 291 Eustis St., Roxbury, August 10, 1:26 p.m., arrested at Canal St. on charges of larceny under $250 and furnishing a false name or Social Security number, and on warrant charges of possession of a class A drug, furnishing a false name or Social Security number, shoplifting by asportation, and trespassing.

Continue reading »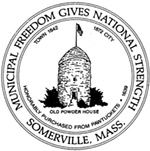 Earlier this year, a retail electricity supplier agreed to pay $4 million to settle allegations by the Massachusetts Attorney General of deceptive marketing and sales that promised savings but charged customers significantly higher rates, entered consumers into agreements without their consent, and charged costly termination fees.
Continue reading »
Over 80 kids from multiple different groups in Somerville visited the Boston Harbor Islands National Park in July as part of Save the Harbor/Save the Bay's free All Access Boston Harbor program. Somerville groups that took part included Groundwork Somerville, Mystic Learning Center and Somerville YMCA. More than 5,000 youth and teens have taken part in the free program so far this summer, which brings area youth groups to Spectacle, Peddocks, and Georges Island for a fun filled day of environmental exploration and healthy outdoor activities, including fishing, crabbing, swimming and art on the shore.
By Jim Clark
Few, if any, can claim to have traveled the same musical roads as John Sebastian. As founder, front man, and principle composer of songs for the wildly popular 60's group The Lovin' Spoonful, and later with his own successful solo efforts, Sebastian has forged a career as unique in its nature as it is vast in its overall scope.

Continue reading »
Last year Somerville Animal Control rescued more dogs from hot cars than any year previous. Please leave your pets at home on warm days if they cannot join you at every stop you make. If you see a dog left in a car on a warm day, please call the local police non-emergency number and ask for and officer to be dispatched to your location.