*
Paul Marion has been a writer and community activist since the 1970s. He is the author of several collections of poetry as well as the editor of the early writings of Jack Kerouac, Atop an Underwood, and other titles. His recent book, Mill Power, tells the story of the innovative national park in Lowell, Massachusetts, and the city's acclaimed revival, a model for small industrial cities everywhere. His work has appeared in anthologies and literary journals such as Alaska Quarterly Review and The Massachusetts Review. In 1978 he created Loom Press, a small publishing company that promotes writing from the Merrimack River Valley. Among other accomplishments on the community front, he co-founded the Lowell Folk Festival and Lowell Heritage Partnership, an alliance of people and organizations whose mission is to care for architecture, nature, and culture. His latest collection of poetry is Union River. I interviewed Paul on my show Poet to Poet/Writer to Writer at the Somerville Media Center studios.
Continue reading »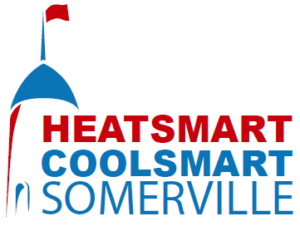 HeatSmart/CoolSmart program includes discounts on climate-friendly alternative that can lower utility costs
A new City of Somerville program will offer homeowners and local businesses discounts on an alternative heating and cooling technology that can operate more cheaply and efficiently than some traditional systems. For a limited time (through Dec. 15), the HeatSmart/CoolSmart program will provide discounts on the installation of what are known as "air source heat pumps," which can both heat and cool homes at lower usage costs than oil and electric heating systems and window air conditioning units.
Continue reading »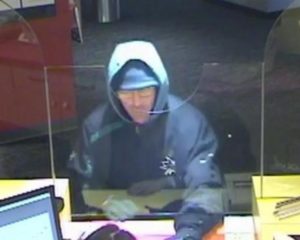 Up to $5,000 Reward Offered for Information Leading to Identification & Arrest of Serial Bank Robber
The FBI Boston Division's Violent Crimes Task Force, the Boston Police Department, the Cambridge Police Department, and the Somerville Police Department are seeking the public's assistance in identifying a serial bank robber allegedly responsible for robbing 10 banks in the Greater Boston area.
Continue reading »
Arrests

:


*

Felicia Henebury, of 33 Carney Ct., Charlestown, August 1, 7:16 p.m., arrested at Middlesex Ave. on a warrant charge of shoplifting over $100 by concealing merchandise.

James McKenna, of 101 Highland Ave., August 4, 5:00 p.m., arrested at Franey Rd. on warrant charges of operation of a motor vehicle with a suspended license, unregistered motor vehicle, and alcohol from an open container in a motor vehicle.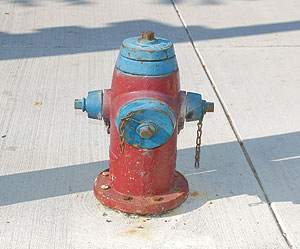 The Somerville Fire Department will begin the annual inspection of all fire hydrants on Monday, August 21, 2017 and conclude on Saturday, September 1, 2017. This procedure requires the flushing of water from the hydrants as well as a check of the mechanical operation of the hydrant. The inspection/testing program will take approximately two weeks to complete.
Continue reading »
By Colleen Morrissey
If you're feeling the heat in recent weeks, you're not alone. The Greater Boston area has experienced three heat waves this summer, where temperatures reached at least 90 degrees for three or more consecutive days.
Warm weather is nice, but extreme heat can pose health risks, especially for older adults and people with chronic diseases. The Centers for Disease Control and Prevention (DCD) cautions that extreme heat can overwhelm the body's natural cooling systems, leading to heat exhaustion or heat stroke—which in turn can damage the brain and other vital organs.
Continue reading »
Take our 2-minute survey on the Community Preservation Act!
This summer, the City's Community Preservation Act (CPA) program is being evaluated to help us learn what its strengths are, how it can improve, and how well known the program is. Whether you are familiar with the CPA or not, you can help by taking our 2-minute survey so we can learn about your preferences and what's working for you. To take the survey, just visit somervillema.gov/CPAsurvey, and please share this link with your friends and neighbors too.
Continue reading »
By Rebecca Danvers
The city's next offering in its Somerstreets open streets festival, "Seize the Summer," takes place this weekend, on Sunday between Davis Square and Teele Square on Holland Street.
According to the city and other festival sponsors, the aim is to promote and encourage easy access to physical activity, fresh foods, and reconnecting with neighborhoods and businesses and their unique cultural elements in a thriving urban environment.
Continue reading »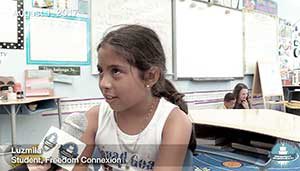 Check out some of the latest Somerville Neighborhood News headlines:
Somerville Neighborhood News is a production of Somerville ​Media Center, made by professional journalists, volunteers and staff. The news ​department  ​delivers lively, informative ​and engagement news segments focusing on the events, issues and information impacting Somerville residents.
Continue reading »