By Rob Buchanan
(The opinions and views expressed in the commentaries of The Somerville Times belong solely to the authors of those commentaries and do not reflect the views or opinions of The Somerville Times, its staff or publishers)
It comes as no surprise to Somerville residents that our city is ranked last in open space per person among Massachusetts' municipalities. In a city with New England's highest population density, we don't need someone to explain the term "open space," because we experience so little of it every day.

Continue reading »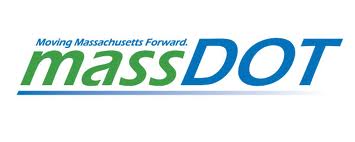 Today, officials from the MBTA and MassDOT released a service restoration plan and stressed that reduced train counts due to the unprecedented winter storms will result in longer wait times and some crowding in the short term.
Continue reading »
By Jim Clark
The City of Somerville Board of Aldermen addressed several winter storm related issues at its regular meeting last Thursday, going through an assessment of what has been handled well over the past few weeks and what areas may be in need of improvement.

Continue reading »
By Rebecca Danvers
The sight has become commonplace: piles of snow shoved aside and piled so high one cannot see over them. We've seen so much of the stuff lately it is gradually becoming unimaginable that there will ever come a day when it won't be there.

Continue reading »
By Jim Clark
Police responded to a report of a motor vehicle accident in the vicinity of 80 Webster Ave. Sunday evening.
While en route the responding officers were informed that a fight had broken out between the involved parties.

Continue reading »
Many events and meetings were canceled this week due to the amount of snow. The committee meeting at City Hall to discuss the Snow Ordinance is now set for Wednesday, February 25 at 6 p.m. Also rescheduled is the proposed zoning ordinance, now set for March 5. The fundraiser and kickoff campaign for Alderman At Large Mary Jo Rossetti is reset for Monday, March 2 at Tony's C's in Assembly Row, beginning at 6 p.m.
Continue reading »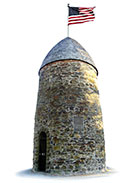 Sure, we're tired of shoveling it, trudging through it, and even thinking about it anymore. What can often be a "winter wonderland" for most of us has turned into an apocalyptic nightmare for almost everyone these past few weeks.
Continue reading »

Eagle Feathers #72 –The Pipes, The Pipes Are Calling

By Bob (Monty) Doherty
Patrick J. Sullivan, Jr. was laid to rest two weeks ago on February 4, 2015. He dedicated thirty-eight years of his life to the people of Somerville, Massachusetts. He was a decorated firefighter due to the many rescues he attempted and/or completed during his long career.
The Book Shop is moving out of Ball Square. A truck was spotted outside, preparing to take all the books away.