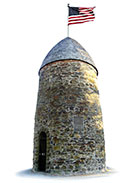 The annual celebration of Martin Luther King Jr. Day reminds us of the importance of tolerance and embracing diversity in this modern age, just as it was in the days when Dr. King walked among us.
Continue reading »
By Rebecca Danvers
Former Middlesex Assistant District Attorney Stephen Gilpatric, age 35, of Somerville, has pleaded guilty to charges he violated conflict of interest laws in connection with misuse of his position, Attorney General Martha Coakley announced today. He traded information in exchange for oxycodone pills.

Continue reading »
Arrests

:


*

Joseph Capozzi, of 140 Jaques St., January 12, 6:52 p.m., arrested at home on a charge of assault and battery on a family or household member.

Peter Rivera, of 19 Oxford St., January 12, 10:21 p.m., arrested at home on warrant charges of resisting arrest, possession of a class A drug, miscellaneous municipal ordinance violation and assault and battery on a police officer.

Continue reading »

Medford Street, between Union Square and Ball Square, is sort of a forgotten neck of the woods in our city. As the gentrification of our burg progresses and speeds to the inevitable displacement that always happens at times like these, the city is taking some action. They are providing help to fledgling businesses so they can survive in a rapidly changing Somerville—a lofty goal to be sure. Adriana Fernandes, a Community Engagement Specialist for the city of Somerville, is a face of the city—who is helping Imperial Jewelry at 499 Medford St. have a fighting chance in the "new" Somerville. Fernandes is helping the new owner Cleuder Morias, negotiate the shoals of a new language (Morias recently arrived from Italy), as well to encourage his outreach into the community. Fernandes told me; "My role is not just about business, but about changing lives."

Continue reading »

Poet Robert K. Johnson is the former poetry editor of the literary magazine  Ibbetson Street. He was a professor of English at Suffolk University for many years as well. Here, he writes wonderfully wistful poems, with a stunning clarity that is signature Johnson.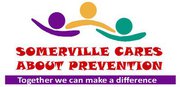 Surveys had been distributed to Somerville High School students in February 2014; Results will be presented in 'game show' format.
Somerville Office of Prevention (SCAP) Director Cory Mashburn announced that the results of their annual Student Health Survey will be presented in a public forum on Thursday, Jan. 22, from 5:30 to 7:30 p.m. at the Highlander Café at Somerville High School, 81 Highland Ave. (Atrium Entrance).

Continue reading »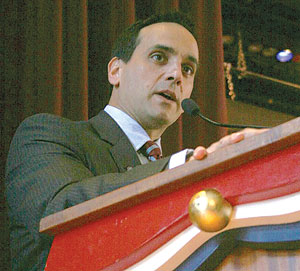 Good evening. President White and Vice President Ballantyne; Chairman Sweeting and Vice Chairwoman Normand; Honorable members of the Board of Aldermen, School Committee and members of our Delegation; Superintendent Pierantozzi; Honored guests, friends, family and fellow citizens:
Continue reading »
Through some recent resignations from original members, as well as the desire to expand and broaden the committee, the City of Somerville seeks community members, local advocates and business owners with a range of skill sets and perspectives to fill vacancies on the Union Square Civic Advisory Committee (CAC) and represent the public throughout the planning process for revitalization of the square. Attributes and skills desired by the City and the CAC might include understanding of local population diversity; green, blue, and open space advocacy; emerging economic sectors expertise; fiscal analytics; or other applicable experiences.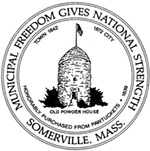 The Mayor's annual State of the City address, and mid-term addresses by the President of the Board of Aldermen (BOA) and the Chairperson of the School Committee will be held at 6 p.m. on Monday, Jan. 19 in the Aldermanic Chambers at City Hall, 93 Highland Ave. Members of the public are invited to come for this look back at the past year's efforts as well as a look forward to city and school initiatives in the coming year. Light refreshments will be served.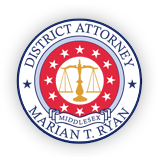 Middlesex District Attorney Marian Ryan has announced that a man has suffered serious injuries after being stabbed in Somerville early this morning.
Continue reading »