There's a rumor floating around that at a recent bake sale at the high school some brownies were being sold with an added kick to them, namely the added ingredient of marijuana. We heard that immediately upon finding out the school administration made a series of robo-calls to let parents know. The individual that did this (we're not sure if there were one or more involved) has been identified and appropriate action will be taken. Maybe the person involved thought it was OK, since Massachusetts voted to make it legal?
Continue reading »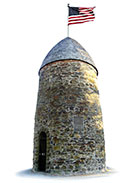 She doesn't look a minute over 174. But seriously, folks…
When you consider the many remarkable things that have happened here, that have been made here, and what is yet to come, it fills one with a sense of pride and gratitude just to be a part of this city's heritage and legacy.
Continue reading »


*
I am pleased to announce that Gloria Mindock will succeed Nicole Terez Dutton as Poet Laureate of  Somerville as of Jan. 2017.
The Laureate Panel, that consisted of Harris Gardner, Doug Holder, Kathleen Seward, and Glenn Ferdman, had a hard choice to make, but we are confident that longtime Somerville resident/poet/publisher/activist Gloria Mindock is the best choice. The notable runner-ups were Kirk Etherton and Ralph Pennel.
Continue reading »


*
Zvi A. Sesling's is a member of the Somerville Bagel Bards. His poetry is in print and online journals in U.S., India, France, U.K., N.Z., Ireland, Canada and Israel. Featured readings include: Jewish Poetry Festival, Brookline, MA, Massachusetts and Boston Poetry Festivals, Boston, MA area venues and readings in San Diego, CA. He edited Bagel Bard Anthologies #7 & #8. He publishes Muddy River Books and edits Muddy River Poetry Review. Sesling authored King of the Jungle, (Ibbetson St., 2010), Across Stones of Bad Dreams (Cervena Barva, 2011) and Fire Tongue (Cervena Barva, 2016). He lives in Chestnut Hill, MA with his wife Susan J. Dechter.
Continue reading »
Arrests:

*
Anna Roberto, of 71 Union St., Brighton, January 2, 5:27 p.m., arrested at Webster Ave. on a charge of operation of a motor vehicle with a suspended license, and on warrant charges of unlicensed operation of a motor vehicle and failure to stop or yield.
Michael Riccio, of 26 Derby St., January 4, 11:20 a.m., arrested at Washington St. on warrant charges of possession of a large capacity firearm and possession of ammunition with no FID card.
Continue reading »
Saltman, Leonard "Leo" Jr. of Somerville, January 8, 2017 at age 49. Devoted husband of Celia (Miller) Saltman. Loving father of Matthew, Kelsie, Shayne and Megan Saltman. Proud and Cherished Papa of Renata. Adored son of Sandra (Dobbins) Saltman and the late Leonard Saltman Sr. Loving Brother of Cynthia Saltman. Beloved Son in law of the late Richard and Joan Miller. Leo is survived by 15 nieces and nephews, was the great uncle of 3 and will be greatly missed by his many aunts, uncles, cousins, and friends, but especially by his dog Deeks.
Continue reading »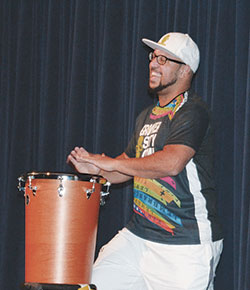 All Somerville residents are invited to the City of Somerville's annual Martin Luther King, Jr. Day Celebration. This free family event takes place Monday, January 16, from 11:00 a.m. to 1:00 p.m. at the East Somerville Community School Auditorium. The festivities include musical and other performances, student essayists, mayoral remarks, a keynote address, and refreshments. Join family and friends in celebrating "One Somerville" at this inspirational annual celebration.
On Wednesday January 11, at 6:00 p.m. the first community meeting will be held at the Mount Vernon Restaurant, 14 Broadway, to discuss the zoning of a medical marijuana facility at 67 Broadway.