Well, when you work  three jobs like I do, you meet a lot of interesting people. And because I am a local journalist, I get to interview a fair number of interesting people. Have if you will … one Mr. George MacDonald, a comedian, playwright, and for now–a night counselor at McLean Hospital, where I work. George and I were like two ships passing in the night. I was leaving the 3 to 11 shift and George was starting his usual graveyard. George looked like an interesting dude, and so we eventually got talking. George is originally from Southie, and was part of the comedy explosion here in Boston in the 80s and 90s. Since we are both a year or so on either side of 60 – we knew a lot of the people, places, and folks on the scene for the past decades. George is good friends with the comedian Jimmy Tingle, who I worked with with when I ran The Somerville News Writers Festival. He had great anecdotes about many of the other great comedians, poseurs, players, what have you… in Boston and L.A.–his stomping grounds during his career.   Here is a brief bio for George:

Zvi Sesling is a poet of the stacked deck, and the loaded dice…take his advice! 
Arrests

:


*



Sean Brooks, of 444 Harrison Ave., Boston, March 9, 8:01 a.m., arrested at 660 Broadway on charges of destruction of property over $250, assault with a dangerous weapon, assault to murder, and attempted murder.

Continue reading »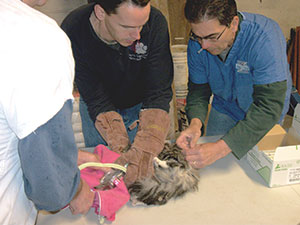 The City of Somerville will host its 15
th
annual rabies clinic for cats and dogs on Saturday, April 11, from 10 a.m. to noon at the Department of Public Works (1 Franey Rd.). Rabies vaccinations and on-site licenses for dogs will be available at the clinic. Vaccines are offered at a cost of $10, and dog licenses at $20 for spayed and neutered dogs with proof, and $30 for all other dogs.
Continue reading »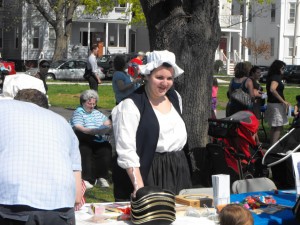 Help the city re-live Paul Revere's historic ride from Boston through Somerville and onto Lexington and Concord. Adults and high school students are needed to help plan and execute the city's annual Patriots Day event, a Colonial Fair at Foss Park on Monday, April 20.
Continue reading »
By Blake Maddux
In the summer of 1985, Katrina Leskanich and her band The Waves were ubiquitous on radio and MTV thanks to the worldwide smash hit Walking on Sunshine.

Continue reading »
Middlesex District Attorney Marian Ryan's Office And Middlesex Partnerships For Youth Host Annual SECURE XVII Event
Middlesex District Attorney Marian Ryan and Middlesex Partnerships for Youth (MPY) hosted an opiate overdose prevention conference, "It Stops Here – Ending Opiate Abuse In Our Communities."  More than two hundred school professionals, law enforcement officials, and legislators from towns and cities in Middlesex County attended the program at Nashoba Valley Technical High School in Westford.  Participants heard the latest data and research on opiate use and learned "best practices" to help cities and towns effectively respond to substance abuse among youth.

Continue reading »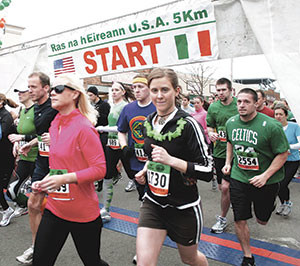 The organizers of the Ras na hEireann USA 5K refer to it as the most genuine Irish race this side of the Atlantic. The race will be held on Sunday, March 15, starting at 11:00 a.m., beginning and ending in Davis Square. There will be loads of Craic – a celebration and appreciation of heritage and history, the magic and mystery that move everyone to be Irish on St. Patrick's Day. Go online at
http://baevents.com/rasnaheireann/
for details and registration information.

Life in the Ville by Jimmy Del Ponte
Previously published on March 14, 2012.
(The opinions and views expressed in the commentaries of The Somerville Times belong solely to the authors of those commentaries and do not reflect the views or opinions of The Somerville Times, its staff or publishers)
If I had the one day to live over again, and I could do anything I wanted, I'd blend together all the best parts of my life in Somerville into 24 hours.

Continue reading »
(The opinions and views expressed in the commentaries of The Somerville Times belong solely to the authors of those commentaries and do not reflect the views or opinions of The Somerville Times, its staff or publishers)
Dear Mayor Curtatone,
We wish to thank you and the Office of Strategic Planning and Community Development (OSPCD) for undertaking a community-wide search for applicants to fill vacancies on several community boards related to development including the Planning Board, Zoning Board of Appeals, Historic Preservation Commission, and the Somerville Redevelopment Authority. We hope that your office received a healthy pool of qualified candidates to fill these positions.

Continue reading »