Setting the record straight

*
By Louise Carpenter
According to the band Unstraight's lead singer, manager, and Somerville resident Madeleine Ashley: "Unstraight formed through a blaze of social media and dyke marches and community. Their music, simultaneously introspective and ringing with clarity, beckons you to connect and wills you to ponder the tenuous nature of relationships and all that you want from life. Unstraight coaxes the wishes from your imagination, channeling them into instruments and amplifiers, pouring sound it into your ears until you're moving your body not knowing why."
Continue reading »
Join Mayor Joseph Curtatone and the Concussion Legacy Foundation for a conversation and community education night about concussions Thursday, February 16, from 6:30 to 8:30 p.m. at the Somerville High School auditorium.
The Concussion Legacy Foundation's co-founder and CEO Chris Nowinski will be in attendance and Program Manager for Education and Research Cliff Robbins will present a "Concussions and Our Kids" curriculum aimed at educating parents and guardians about the risks facing our youth. Michelle Kelly, Somerville Public Schools District Coordinator for Concussion Management, will discuss the district's policy on concussions and return to learn and/or play, and the City of Somerville's Director of Parks and Recreation Jill Lathan will provide updates on the City's recreation policy. There will also be a Q&A session.
Continue reading »
How would you rate the snow removal this week? On a score of 1 being bad and 10 being great we here rate it as a 5. We've seen better, maybe Commissioner Koty might not want to yell at the workers over the air – oh, that's right, he's forbidden to stay on the air waves, isn't he? Let us know how you rate the removal this week online.
Continue reading »
By Jim Clark
A truck crashed into the front of a nail salon at 251 Highland Ave. last Friday afternoon, injuring two.
According to reports, the accident, which took place at Beautique on the Ave Beauty and Spa, left one of the technicians and the owner in need of medical attention. They were taken to the hospital for treatment of minor injuries.
Continue reading »
They hate us because they ain't us…

Villens United by Chris Haskell
Nobody throws a victory parade like Boston. Many 'Villens, Bostonians, and fans from all over New England braved the bitter cold to join the victory celebration after witnessing Tom Brady solidify his legacy as the greatest of all time with his record setting fifth NFL Championship.
Continue reading »


*
If you're looking for a hearty stew that tastes like it's been on the stove all day, this is the one. I happened to hear about this stew recently and decided to do research on how it's made. I read through many recipes and decided to come up with my own version that's a bit more heart healthy. This slightly sweet, smoky, tangy bowl of rib sticking goodness will have you craving more once you realize your bowl is empty. Serve over brown rice or any other rice of your choice. Serves 6-8. Total cooking time, 40 minutes.
Continue reading »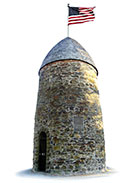 Just when we thought we might be safe from any further snow hassles for the season, along comes last week's belly-whopper that sent us out, clutching our shovels and wrenching our backs out of place.
Hopefully, the worst is behind us for the time being. At least it seems so for now.
Continue reading »
Ninet rocks Thunder Road

*
By Daniel Sullivan
On Monday night, February 6, I walked into this little known gem of a club called Thunder Road on Somerville Ave. near Union Sq. I was just going to get tickets for the Friday, February 10 performance of blues artist Luther "Guitar Jr." Johnson, who has played with many of the legends of the genre. All of a sudden, the band starts its second set. And well, sometimes you're just in the right place at the time.
Continue reading »
By Tom Bannister
The Hero's Cup Hockey Tournament, the largest first responder hockey tournament in the United States, is set to be held at the New England Sports Center, 121 Donald Lynch Blvd, Marlborough, MA.
56 teams, over 900 first responders, including those from Somerville, will be competing in the inaugural 3-day tournament to raise money for the host charity, The Last Call Foundation. (www.lastcallfoundation.org) Each team also plays for their charity of choice.
Continue reading »