By Beckett Bathanti
After an inauspicious start, the Somerville Highlanders rolled over Northeastern Conference opponent Peabody 24-7 at Dilboy Stadium in Somerville Friday night.
Third-year Head Coach Makonnen Fenton preached discipline during practice earlier in the week and was pleased with his team's showing Friday night.
Continue reading »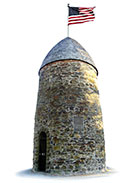 Competition is great, especially for politicians. It brings forth debate on the real issues, and we shouldn't elect an Emperor. But the current mayor's challengers don't even come close to being qualified to run pet shop, let alone a city of 78K people with budget of over $200 million, and a city work force of 1000 plus.
We feel that Joe Curtatone, in spite of some of his political stands, has done a fantastic job for Somerville. Just look, we're not called Slumerville anymore.
Continue reading »


*
The Mercat de La Boqueria, or the La Boqueria Market, located in Barcelona, Spain has been up and running since 1217. Of course, over the years, it has become much larger, from one table selling meat to close to 300 vendors today! Some offerings at the market are fresh meats, fish, olives, cheese, fresh fruit, dried fruit, produce, eggs, bread, cured meats, smoothies, spices, specialty sea salts, dried mushrooms, chocolate, prepared foods and much more.
Continue reading »


*
Review by Neil Silberblatt
Founder, Voices of Poetry
Leo Max Frank (April 17, 1884 – August 17, 1915) was an American factory superintendent. Born to a Jewish-American family in Texas, he was raised in New York and earned a degree in mechanical engineering from Cornell University before moving to Atlanta in 1908. He became involved in Atlanta's Jewish community and was elected president of that city's chapter of the B'nai B'rith.

Continue reading »

*
For many years, Marguerite Bouvard was a professor of political science at Regis College and a director of poetry workshops. She is the author or 12 non-fiction books in the area of women and human rights as well as 8 books of poetry, two of which have received awards. Both her poetry and essays have been widely anthologized. Marguerite has received fellowships at the Radcliffe Institute, the Wellesley College Center for Research on Women and from the Puffin Foundation. She has been a writer in residence at the University of Maryland and has had residencies at the MacDowell Colony, the Yaddo Foundation, the Djerassi Foundation, the Leighton Artists' colony at the Banff Centre and the Virginia Center for the Creative Arts.
Continue reading »
Arrests:


*



William Moschetto, of 8 Farnham, Roxbury, September 4, 3:18 p.m., arrested at Artisan Way on a warrant charge of possession of a class E drug.
Khalid Allen, of 11 Penn St., Revere, September 5, 1:34 a.m., arrested at McGrath Hwy. on a warrant charge of unlicensed operation of a motor vehicle.
Continue reading »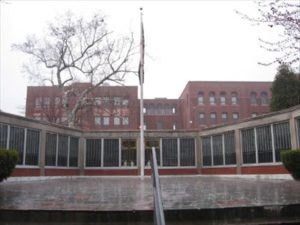 In the United States, National POW/MIA Recognition Day is observed on the third Friday in September. It honors those who were prisoners of war and those who are still missing in action. This year the City of Somerville will honor those Prisoners of War and those still Missing in Action with a remembrance ceremony on the eve of the National Recognition Day. The ceremony will take place at the City's Honor Roll wall, on the City Hall Concourse outside of 93 Highland Ave., beginning at 6 p.m. on Thursday, September 14. All are welcome.
Continue reading »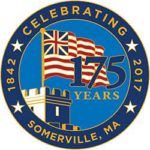 Mayor Joseph A. Curtatone and Ward 5 Alderman Mark Niedergang invite all interested persons to a community meeting on Cedar Street Roadway Improvements on Monday, September 18, 2017, 6:30 p.m., at the Visiting Nurses Association (VNA), Community Room, 259 Lowell St. Roadway improvements, including traffic calming measures, bumpouts, a new crosswalk, and road resurfacing, are planned for Cedar St. between Highland and Broadway this fall. To update the community on the upcoming work, the City Engineering team will present the plan and schedule, and Alderman Niedergang and the team will discuss construction impacts and mitigation and answer your questions.
Continue reading »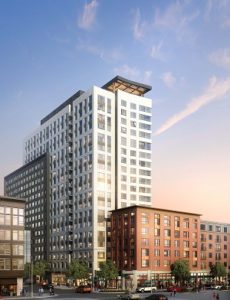 Mayor Joseph A. Curtatone and Street Realty Inc. announced this week that 56 rental units will be offered to low/moderate income eligible households through the City's Inclusionary Housing Program. Eligible applicants will be entered into a lottery for the available units, which are located at Assembly Row in the new Montaje building, at 449 Canal Street. The first units are expected to be ready for occupancy in early 2018.
Continue reading »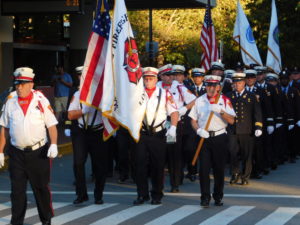 The City's annual vigil walk, in honor of the victims of the September 11, 2001 terrorist attacks, will be held on Monday, September 11, 2017, at 6 p.m. The vigil will begin with a procession stepping off from the Cedar Street intersection of the Community Path, and will conclude with a short ceremony in Davis Square. The entire Somerville community is invited to participate. For more information, please call Jackie Rossetti at 617-625-6600, ext. 2614.
Continue reading »