Harris Gardner (Tapestry of Voices) and myself (Doug Holder–Ibbetson Street Press) met with Gregory Jenkins,( The Director of the Somerville Arts Council), at the now defunct Sherman Cafe in Union Square this summer to discuss the prospects of getting a Somerville Poet Laureate. I have been pushing this for years, but to no avail. There were either vacant promises from local pols, the eye-rolling, the patronizing hand shake – slippery as a snake – well you know the drill. Jenkins was on board with the idea; so then we met with the mayor and he thought it was a good idea as well. Now we have an official announcement, and information about how to apply. We are forming a selection committee, so far it is Greg Jenkins, Doug Holder, Bert Stern, Harris Gardner, Linda Conte, Charles Coe, Ifeanyi Menkiti and others. So if you are a fine poet, community-minded, have a track record of promoting poetry, and have a strong vision for your possible tenure – apply!

Continue reading »

Somerville poet Afaa Michael Weaver has a new collection of verse out titled: "City of Eternal Spring." Endicott College creative writing student Paige Shippie picked out her favorite poem from the collection and told us why.

Giving Tuesday Somerville: Give Local launches!
The Somerville nonprofit community has embarked upon a new journey of collaborative fundraising – Giving Tuesday Somerville: Give Local. This holiday season, 15 nonprofit organizations are joining forces to collaborate on a first-annual joint fundraising effort as part of the international Giving Tuesday program. Giving Tuesday is an annual global day of giving that helps to raise funds and awareness for important causes everywhere. In our community, Giving Tuesday will be the 21st Century version of a telethon. Hosted on SCATV on December 2nd, this telethon delivers an exciting program of live entertainment, panel discussions, public service announcements, and local celebrities, helping us to raise $50,000 for the nonprofit community in Somerville.


Continue reading »
Arrests

:


*

John Murphy, of 164 Highland Ave., November 4, 12:51 p.m., arrested at 37 Mystic Ave. on a charge operation of a motor vehicle with a suspended license.
James Mento, of 120 Wyman St., Lynn, November 4, 2:17 p.m., arrested at 775 McGrath Hwy. on charges of shoplifting by concealing merchandise and possession of a class C drug.

Continue reading »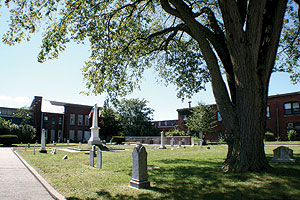 Celebrate Veterans Day with a ceremony at the historic Milk Row Cemetery. The ceremony starts at 2:30 p.m. on Nov. 11. Milk Row Cemetery is located at 400 Somerville Ave., next to Market Basket.
City offices will be closed Tuesday, November 11 because of the holiday. Trash, recycling, and yard waste collection will be on a one-day delay starting Tuesday. Also on Tuesday street sweeping and parking meters will not be in effect.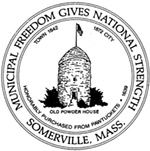 Vacancies to be filled on Planning Board, Zoning Board, Redevelopment Authority, Historic Preservation Commission, Design Review Committee, and Conservation Commission
The City of Somerville is seeking to fill vacancies on five essential boards and commissions that are appointed by the Mayor and coordinated by the Mayor's Office of Strategic Planning and Community Development. The Mayor's office will be accepting applications for positions on these boards through Monday, Nov. 17, 2014.

Continue reading »
By Jim Clark
Singer-songwriter Robyn Hitchcock may not enjoy the widest appeal among music enthusiasts in general, but the oft-times unorthodox creative powerhouse commands the respect and admiration of his own relatively small but devoted following.
Hitchcock's unusual brand of musical storytelling will be showcased at the Arts at the Armory on Wednesday, November 12, at 7 p.m.

Continue reading »
Latest 'Muslim Journeys' event discusses commonalities between Islam, Judaism and Christianity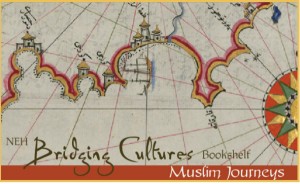 The Somerville Public Library will host an interfaith panel discussion focused on what Islam, Judaism and Christianity share in common on Wednesday, Nov. 12 at 7 p.m. at the library's Central Branch, 79 Highland Ave., as part of its "Muslim Journeys" programming series. The series is free and open to the public.

Continue reading »

Life in the Ville by Jimmy Del Ponte
(The opinions and views expressed in the commentaries of The Somerville Times belong solely to the authors of those commentaries and do not reflect the views or opinions of The Somerville Times, its staff or publishers)
Not only can Somerville boast of The Sunsetters singing group, consisting of teenagers, but we can also lay claim to a more "mature" batch of Somerville singers.

Continue reading »