By Sal Ghamo
On Thursday, April 14, The Fletcher School of Law and Diplomacy at Tufts University presented their annual TED-type event known as The Fletcher Ideas Exchange. An eclectic group of individuals, that included students and faculty, shared years of their own personal research in regards to human security, peace building, and inclusion.

Continue reading »
Somerville Recreation will be holding a road race in conjunction with the Mayor's Shape-Up Somerville Initiative. The race to be held on Sunday, April 24, with the kids race at 10:30 a.m., while the adults 5K race starts at 11:00 a.m. The proceeds will go to the Somerville Youth and Recreation Foundation (SYRF). This non-profit foundation was formed exclusively for charitable purposes. For more information go to www.SomervilleYouthRecF.org.

Continue reading »
By Jessica Kenney
Henry Hayes and Zolan Kanno-Youngs, classmates of Boston Marathon bomber Dzhokhar Tsarnaev, will be screening an original short film titled Jahar at the Independent Film Festival Boston at the Somerville Theatre.

Continue reading »


*
If you're looking for a rich tasting, thick and creamy soup without all the added fat, this recipe is perfect. Serve with your favorite salad. This recipe yields about 6 servings.

Continue reading »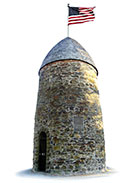 It's like a pebble in our shoe. This seemingly endless annoyance of dealing with getting the GLX funding adequately squared away without bankrupting ourselves in the process. A dizzying array of meetings and press releases to digest, while hoping to form an educated opinion on where we should stand on all of this.

Continue reading »
By Jim Clark
Police were summoned to the T.J. Maxx and HomeGoods at the Assembly Square Marketplace last week on reports of a shoplifter in the process of stealing merchandise.
Upon arrival, store security personnel informed the officers that the suspect, later identified as Keesha Vickers, of Brockton, was confronted about the merchandise but refused to cooperate and kept walking away.

Continue reading »

Somerville artist Jane Sherrill thrives around water. Most recently her sculpture and art has revolved around oceans, icicles and the shadows they produce. Sherrill has been producing art for many years now and she is a longtime resident of the Vernon St. Studios in Somerville. I talked with her amidst the din of the Bloc 11 Cafe in Union Square.

It is spring in New England, but who says we have to be seasonal? Poet Keith Tornheim brings us back to those autumnal days and nights.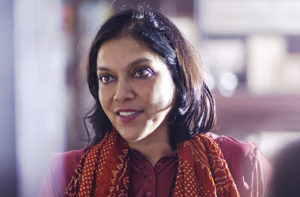 Mellon Sawyer Seminar in Comparative Global Humanities to bring distinguished visiting humanities scholars to Tufts; inaugural event features acclaimed director Mira Nair
Tufts University will launch the Mellon Sawyer Seminar in Comparative Global Humanities April 20 with a conversation with Oscar-nominated director Mira Nair, part of a multi-month, interdisciplinary initiative to innovate humanistic studies in literature, religion, history, philosophy and art by looking beyond national cultures to global stories of connection and conflict.
Arrests:

*
Marquille Morrisey, of 9 Oliver St., Everett, April 11, 10:27 a.m., arrested at Fellsway on a warrant charge of drug possession to distribute.
Alexandra Tristan-Ribeiro, of 17 Park St., Melrose, April 11, 6:04 p.m., arrested at George St. on charges of violation of city ordinance possession of a dangerous weapon and possession of a class C drug.

Continue reading »