City Hall rolled out its new website not to long ago, and although we didn't see much difference at first glance, one of our Newstalkers went online to pay a Traffic & Parking ticket and couldn't do it. They then called the department, and at first the young lady who answered the phone was extremely helpful and explained that, yes, there were some problems but she worked him through it. Then another Newstalker wanted to download election results and again ran into a problem. Half the page came out black. So we're wondering how much did this version cost? We heard it's like the third version done, and what was the cost? Maybe before they roll out a website, they might want to get some testers involved.
Continue reading »
By Ellie Churchill and Ryann Mack
As you may already know, Mrs. Mary Skipper has been chosen to be the new Somerville public schools superintendent. She is the first woman to have that job. She has replaced Mr. Anthony Pierantozzi, who had been our superintendent for a long time. But, Mrs. Skipper has been through a lot before becoming superintendent, so she is an interesting person. She grew up in a sportsy environment, and has done several teaching and school jobs before this one, so she is experienced. Also she grew up on the Arlington-Somerville line, so she is familiar with the Somerville environment. We think you'll agree, as we have already found out, she will be interesting to learn about.

Continue reading »

Eagle Feathers #91 – Forgotten Fred

By Bob (Monty) Doherty
He kept them laughing throughout the twenty turbulent years which molded them into America's Greatest Generation. This was the time covering the 1930's Great Depression, followed by World War II and its recovery. There wasn't much humor to be found. Somerville's John Florence Sullivan was one of those few who provided needed comic relief during this time.

Continue reading »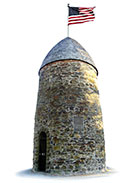 Is it just our imaginations, or are we experiencing an alarming up-tick in the number of thefts in the city?
It seems as though car break-ins and other forms of petty larceny are at an all time high. Why is this so? Most people we hear from are blaming the drug problem – specifically opioids abuse – for the sudden surge in crime.

Continue reading »
By Jim Clark
Police officers were dispatched to DeMoulas Market on Somerville Ave. last Saturday afternoon on reports of the theft of a pocketbook belonging to one of the store's customers.
Upon arrival officers detained Meghan Thomas, of Newburyport, across the street from the store's location. They were also holding a male companion of Thomas for questioning.

Continue reading »
By Charles Lane
The Ryan "Duce" Morrissey Memorial Scholarship Fundraiser 2nd annual basketball tournament was held at St. Clement High School in Medford beginning last Thursday evening, and continuing through Sunday night.

Continue reading »
— By Donald Norton
Somerville's veterans were honored at the Somerville Allied Veterans' Council annual Veterans Day Ceremony on November 11 at the George Dilboy VFW Post, 371 Summer St. Residents and veterans gathered together to commemorate the annual observance of recognition of those who served their country in military service.

Our guest columnist this week is Michael Todd Steffen.  Steffen reviews a new book of poetry by his fellow Somerville Bagel Bard member Tomas O'Leary.

Michael C. Keith is the author of over 350 published stories and two dozen academic books on media. He is the author of the acclaimed memoir The Next Better Place and teaches communication at Boston College. His newest collection of short stories – Bits, Specks, Crumbs, Flecks – will appear this month. He teaches at Boston College.
Arrests:

*
Phaedra Sheets, of 109 Pine St., Cambridge, November 9, 11:41 p.m., arrested at McGrath Hwy. on a charge of larceny over $250.
Brandon Phillips, of 39 Josephine Ave., November 10, 7:26 p.m., arrested at Broadway on a charge of operation of a motor vehicle with a suspended license.

Continue reading »