By Jim Clark
The City of Somerville announced last week that they have entered into a three-year partnership with the Boston-based Concussion Legacy Foundation to develop Somerville into a model city for concussion education, policy and prevention for its youth athletes.

Continue reading »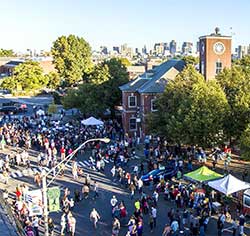 Urgency critical to remain competitive with neighboring communities
Bluntly Speaking by Ross Blouin
There are two sides to every argument and this side needs to be presented. Assembly Row took more than 25 years to launch and many people feel this is too long to wait for a project as immense as Union Square. Union Square is a development project that will affect every citizen of Somerville.

Continue reading »
This Saturday, October 15 from 9:00 a.m. to 3:00 p.m., it's Open House here in Somerville with the local Masonic Lodge here in the city, King Solomon's Lodge AF & A.M. at 125 Highland Avenue (rear up the driveway to the right of the building) doors will be open for residents to come and tour and ask questions about the Masons, the lodge and the building they occupy. King Solomon's Lodge was chartered September 5, 1783, just two days after the American Revolution ended. Their charter was signed by Paul Revere and they owned and built the original Bunker Hill Monument in Charlestown. They even have on display the actual documents conveying the land to the Masonic Lodge in Charlestown. Officers and members will be present and light refreshments will be served.

Continue reading »
By Donald Norton
The fiftieth reunion of Somerville High School class of 1966 was held this past Saturday night at the Four Points by Sheraton Wakefield Boston Hotel.
There was a good turnout of the class together with spouses and guests, with over 300 attending.

Continue reading »
By Louise Carpenter
On Monday, October 3, XQ: The Super School Project Bus Tour made a stop in Somerville to celebrate Powderhouse Studios.
The event was well attended. The HONK! Academy Band performed, and Mayor Curtatone and Alderman Ballantyne were there as well. They appeared to be excited about the new school in town.

Continue reading »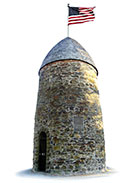 It is an undeniable fact that the City of Somerville draws in an unusually large amount of musical talent within its relatively small confines.
Whether it be homegrown or imported, we have at our fingertips an incredibly diverse and nearly exhaustive supply of mellifluous entertainment to keep us amused and amazed as we watch it pass through our community.

Continue reading »
Awiszus, George F. of Arlington. October 10th. Beloved husband of Ann Awiszus (O'Keeffe). Loving father of George Jr. and his wife Lucy of Boxboro, Thomas and his wife Carole of Stoneham, Dan and his wife Molly of Topsfield, Robert and his wife Roberta of Andover, John and his wife Theresa of Medford and Ellen Cassell of Greenland NH. Cherished grandfather of Mike, Katie, Kayla, Molly, Lexie, Timothy, George, Annie, Annabella, Luke and Aidan. Funeral from the DeVito Funeral Home 1145 Mass. Ave., Arlington on Thursday at 10 am with a funeral mass to follow at 11 am in St. Eulalia Parish, Winchester. Relatives and friends are invited to visit in the funeral home on Wednesday from 4-8 pm. In lieu of flowers donations are requested to: Arlington Recreation Department, 422 Summer St., Arlington, MA 02474. For directions or to send an online condolence visit, devitofuneralhomes.com.

Eagle Feathers #114 – The Scribes

By Bob (Monty) Doherty
With the invention of papyrus, came the age of books to record man's thoughts, words, and history. This was then followed by a place to house them called the library or libra, meaning house of books. For thousands of years since the Egyptian pyramids and earlier, books evolved from writings found on stone, wood, and animal hides. Later, it was scribed on paper and then to the electronic print of today.

Continue reading »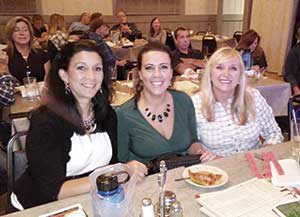 By Donald Norton
Last week the Somerville Rotary Club held their annual Giggles Comedy Night at the Prince of Pizza on Rte. 1 in Saugus.
This was another successful night by the club, raising funds for many local charities that the club has given to over the years, including scholarships.

Continue reading »


*
With summer's recent end I thought this review would hit the spot for Somerville readers…
R.D. Skillings is a mainstay of the Fine Arts Work Center in Provincetown, Mass., where he has served as a trustee and chair of its writing committee for decades. He has mentored many young writers and has been prolific in his own writing – publishing collections of poetry, short stories, and novels.

Continue reading »