By Joe Ruvido
Somerville Water Authority held a public meeting on Wednesday September 6 to discuss the raising of water and sewer rates in the city. The department raised the base connection charge for a water meter to $5 per meter for a residence or commercial building with a 1-inch connection size. The sewer base connection charge was raised to $10 per month.

Continue reading »
— Photos by Bobbie Toner
The 5th Annual Corn Toss Tournament Fundraiser, organized by the Ryan Harrington Foundation, was held last Saturday at Trum Field in Somerville.
Over the past four years the Ryan Harrington Foundation has donated  $45,000 to Somerville youth including Somerville Little League, Pop Warner, Somerville Youth Hockey, and the Somerville YMCA. Dave said they're hoping to break $100,000 in the next couple of years.

Continue reading »
By Jim Clark
The State Primary Election that was held last Thursday, September 8, is now on the books. Some familiar names held their seat, and a few new faces will be seen and heard from after inaugurations take place in January of next year.
In the State Senate race, Pat Jehlen enjoyed an unprecedented 80/20 percent victory over her opponent for the Second Middlesex District seat, Leland Cheung.

Continue reading »
Coming up on Friday, September 23, The Somerville City Club presents Somerville's own Jimmy Plunkett at a fundraiser at the club hall (across from Holiday Inn on Innerbelt Road). Donation is $20. Raffle and light refreshments begins at 8:00 p.m. and goes to 12 midnight. A great time and a great cause. The club actively supports the youth of Somerville. Proceeds to benefit this coming annual Children's Christmas Party. For information and to reserve your tickets call Rita Bears at 857-866-7464, Steve Harvey 617-625-7325, Don Johnson 617-866-7464 or directly to the club at 617-623-9340. Come celebrate their 50 year anniversary of serving and supporting the children of Somerville.
— Photos by Donald Norton
The city's annual vigil walk, in honor of the victims of the September 11, 2001 terrorist attacks, was held on Sunday, September 11, 2016. The vigil began with a procession from the Cedar Street end of the Community Path, and concluded with a short ceremony in Davis Square. The entire Somerville community was invited to participate.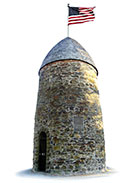 We live in a world that can slowly nickel and dime you to death – if you don't watch out for yourself, that is.
Recently, Somerville residents have been made aware of a new "fee" that has shown up on their water bills. For most, the additional charge amounts to $180 annually, an amount that would not ordinarily bankrupt the average user, but the real problem lies in the fact that no one saw it coming. It was apparently never discussed in this year's budget hearings, and only came to light after media outlets and – eventually – the Board of Alderman started asking questions.

Continue reading »

Eagle Feathers #112 – A College Town

By Bob (Monty) Doherty
A college is a school of higher learning that grants a Bachelor's Degree in Liberal Arts or Science or both, while a university offers an even higher level of education with teaching and research facilities and awards Master's and Doctoral Degrees.

Continue reading »
— Photos by Bobbie Toner
In their first game of the season, the Somerville High School Girls Varsity Volleyball team played Haverhill at home. The final score was 0-3, Haverhill. On Friday they played Waltham (away) with a score of 1-3, Waltham. On Monday they played Winchester (away) and the score was 0-3 in favor of Winchester. The next games are Wednesday, September 14 at SHS against Malden; Friday, September 16 at SHS against Matigon; Monday, September 19 at SHS against Winthrop and then they are away Wednesday, September 21 at Medford High School.


*
This is my interview with my old pal, Alan Ringel, experimental jazz producer and a founder of About Time Records. I met Al over 30 years ago at McLean Hospital, where we worked as counselors. Al talked about one of his artists Henry Threadgill, who just won the Pulitzer-Prize, the "jazz loft" scene in the 70s in NYC, the role of improvisation and composition in jazz, misconceptions about Louis Armstrong, jazz writer Stanley Crouch, the jazz clubs in Greenwich Village, and much more. We had our discussion at the Thai restaurant Sweet Ginger in Union Square, Somerville.

Continue reading »


*
Richard Wilhelm is a painter and poet who has lived in Somerville Since 1984. He is the author of one book of poems, Awakenings (Ibbetson Street Press, 2007), and was one of three editors of the anthology City of Poets: 18 Boston Voices (2000).