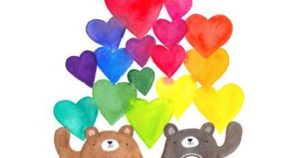 Join Somerville Local First and more than 40 local artists and makers for our February market! Sunday, February 11, 2018, 11 am – 4 pm, Arts at the Armory, 191 Highland Ave.  Just in time for Valentine's Day (or Galentine's Day – take your pick) our market is built to spread the love. As always, you'll be able to sip on drinks and snacks from Arts at the Armory while you peruse fabulous goods from such vendors as:
Continue reading »
Dr. Vanessa Boukili, Somerville's first full-time City Arborist, will give a general overview of the status of the City's more than 12,000 public trees and will talk briefly about some of her current projects.  She will discuss Somerville's current tree inventory, tree risk assessments and public safety, and planting practices and programs.  She will also touch on some upcoming opportunities and additional programs that will be getting off the ground soon.
Continue reading »
Somerville High School Girls basketball hosted Swampscott Tuesday night. The SHS Freshman team lost by a score of 30-22. Junior Varsity won 42-24, and the Varsity team prevailed over Swampscott 46-38.
On Friday, Feb 9, SHS Girls Freshman will play Matignon High School and JV and Varsity will play against Salem at Salem High School.
Continue reading »
By Genevieve Bien-Aime
Nestled on a little side street, adjacent to Somerville Ave., is Canopy City, one of Somerville's newest coworking spaces. Billed as a social impact focused coworking space and startup the Tyler Street location has been their home for the past 11 months.
From their website, Canopy City offers this to say about themselves, "What makes the Canopy City experience unique is the organically-grown diversity of our community. Our membership base is comprised of entrepreneurs, engineers, policy makers, academics and artists – among others – who have harnessed the dynamic of cross-pollination to advance their vision."
Continue reading »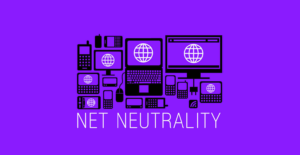 The group will look at strategies to increase internet access and support net neutrality.
The City of Somerville is forming an Internet Access Task Force to explore options to preserve and expand affordable and neutral internet service across the City. Community members interested in serving as members are encouraged to apply. Area experts willing to serve as occasional or one-time advisors are also sought for a wide range of knowledge areas from public utilities management and small cell technology to federal communications policy.
Continue reading »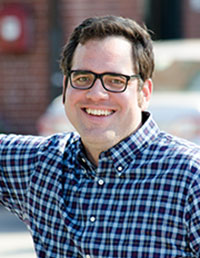 Rep. Mike Connolly joined his Cambridge and Somerville colleagues to pass a $1.7 billion housing bond bill to support investments in low and moderate income housing throughout the Commonwealth. The legislation recapitalizes funding for a variety of programs and extends several affordable housing tax credits.
Continue reading »
By Jim Clark
Members of the Somerville Police Department Drug Control Unit were conducting routine narcotic interdiction surveillance last week within the East Somerville area.
At 6:00 p.m. Mark Verderber was spotted by the unit walking on Mount Vernon St. heading towards Wheeler St. Verderber is reportedly known to members of the Drug Control Unit due to his reputation involving the personal use of controlled substances.
Continue reading »

By Joseph A. Curtatone
(The opinions and views expressed in the commentaries and letters to the Editor of The Somerville Times belong solely to the authors and do not reflect the views or opinions of The Somerville Times, its staff or publishers)
If you've ever trekked to Prospect Hill Tower on a chilly New Year's Day to witness the raising of the Grand Union Flag or if you've gathered at Foss Park as a Paul Revere look alike rides by on horseback, then you may think you know what historic preservation in Somerville is all about. To some degree you'd be right. The historical events put on by the Somerville Historic Preservation Commission are important for our community and serve as ways to come together and keep our history alive. However, they make up only a tiny portion of the important day-to-day work by Historic Preservation staff and the City archivist.
Continue reading »
By Jim Clark
A request by the Mayor's Office that the Somerville Board of Aldermen consider and approve a home rule petition authorizing a real estate transfer fee was presented at last week's meeting of the Board's Legislative Matters Committee.
The mayor's request specifically stated: "To the Honorable Board: I hereby request your consideration and approval of a home rule petition to authorize the City of Somerville to impose a real estate transfer fee.  Please find attached the draft Home Rule Petition, a memorandum with updates on the Real Estate Transfer Charge Task Force, and RKG's transfer fee impact analysis. My staff will be available to answer any questions you may have. Thank you for your consideration of this matter. Respectfully, Joseph A. Curtatone, Mayor."
Continue reading »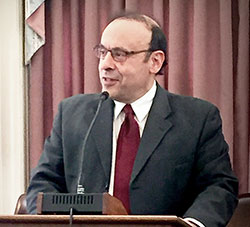 By Alderman At-Large William A. White Jr.
In this year of 2018, I have thought long and hard about whether the name "Board of Aldermen" should be changed to "City Council." Folks have commented that "Board of Aldermen" is an outdated name which is non-inclusive. Many newer residents and folks from other communities do not even know what an alderman is. Other people say that the City of Somerville has had a Board of Aldermen since our City was established in 1872 and that we should keep it for the sake of our history. The name "alderman" is an old English word that actually means old wise man or patriarch. "Boards of Aldermen" originated in English municipal law and many cities in our country adopted the term, long before women had the right to vote. As of today, women outnumber men in Somerville and the median age of our residents is 31 years, while the median for the entire state is 39. By population, we are one of the youngest communities in Massachusetts. So, in a city which has a majority of women with one of the youngest populations in the State, does it still make sense to name our legislative body after a word that means wise old man?
Continue reading »