By Donald Norton
Before I begin, this is not a commercial for this or any other diet. I have no interest in the ownership of this diet that I am about to talk about. The results might be different, depending on the individual. I can only affirm what my experience is or was.
Getting old is not a good thing sometimes, but getting old and gaining weight is harder to lose than when you were younger. You keep saying to yourself, "If only I could just lose 20 to 30 pounds, I would feel much better."
Continue reading »
By Nathan Lamb
(The opinions and views expressed in the commentaries and letters to the Editor of The Somerville Times belong solely to the authors and do not reflect the views or opinions of The Somerville Times, its staff or publishers)
For many of us, Thanksgiving is probably some welcome time off. But for some it was also a chance to give back, by volunteering to help Somerville-Cambridge Elder Services (SCES) make Meals on Wheels deliveries.
All told, 46 volunteers stepped-up for Meals on Wheels on Thanksgiving, allowing our regular drivers to enjoy the day off. Our thanks go out to the volunteers who made that possible, and to staff members who chose to come in and help out.
Continue reading »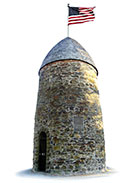 Here comes the holiday shopping season once again, and we are ready to embrace the opportunity to celebrate the only way we know how: with enthusiasm and optimistic attitudes.
Let the political and economic pundits doom and gloom themselves into their usual perpetual state of the doldrums. We know how to lift ourselves, to rise to the occasion and make the most of what we have, in spite of whatever challenges may confront us.
Continue reading »


*
A poet who looks at her life as an 'Uncanny Valley'

*
Poet Jennifer Martelli sees her life as an "Uncanny Valley"– a term she told me that is used to describe the fact that what seems right doesn't always feel right – thus the title of her new poetry collection The Uncanny Valley (Big Table Books).
Continue reading »


*
Our poet this week is Charlene Jean-Lestin. She is a member of Teen Voices Emerging, a program that gives a voice to Boston teen girls. Prema Bangera, a proud director at this organization hooked me up with these talented poets. For more information go to: www.facebook.com/teenvoicesemerging
Continue reading »
Arrests:

*
 Alexander Fedele, of 238 Broadway, November 23, 3:39 p.m., arrested at Somerville Ave. on a charge of shoplifting by asportation.
Ralph Ramsey, of 115A Verona St., Somersworth, NH, November 24, 6:06 p.m., arrested at Alewife Brook Pkwy. on charges of operation of a motor vehicle under the influence of liquor, open alcohol container, unlicensed operation of a motor vehicle, and receiving a stolen motor vehicle.
Continue reading »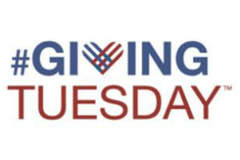 Today, Tuesday, November 29, 2016, is #GivingTuesday!
Ways you can give locally on Giving Tuesday
Donate clothing, funding, and inspire others by sharing your generous acts!
Post an #unselfie – a photo of yourself donating clothing (donation locations) or funding (online or by check) – on social media and tag @SecondChancesMA! We can't wait to see and share the ways you're supporting people in our community on Giving Tuesday.
Continue reading »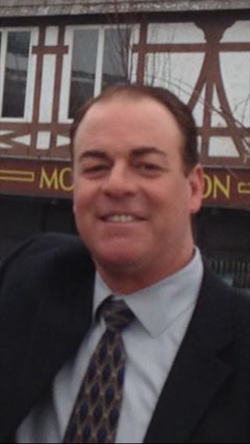 Mark J. Haley, Sr., a lifelong Somerville resident, died tragically and unexpectedly on Wednesday, November 23rd. He was 49. Proudly born and raised in Somerville, he was the son of the late Clovis and Dolores (Vartabedian) Haley. A graduate of Somerville High School, Mark was employed for many years in the construction trades and was a member of Local 1421. He was a demolition foreman, specializing in large scale demolition projects and traveled throughout New England and beyond, no doubt making friends along the way. Mark will be remembered as a hard working guy who definitely knew how to have a good time and will be missed by many.
Continue reading »
Grant to Support the Nonprofit's Food Rescue Program in Somerville
Cambridge-based food rescue organization, Food For Free, has been awarded a $15,000 grant from Bank of America through its Basic Needs community support program. The grant will support Food For Free's food rescue program which will distribute two million pounds of fresh healthy food to more than 30,000 people in 11 Greater Boston cities, including Somerville, in 2017.
Continue reading »