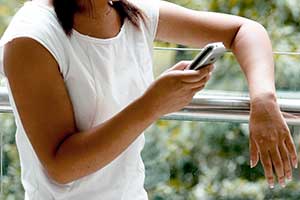 By Charles Lane
Chief David Fallon and the Somerville Police Department would like to remind residents who are playing Pokémon Go to please do so safely and responsibly.
The increasingly popular smartphone app allows users to collect Pokémon characters in a simulated virtual world — tapping into the device's GPS system to tracks where players are throughout the day. To catch Pokémon, users travel to different spots, locating creatures as they move up and down streets, through buildings and into their homes.

Continue reading »
By Rebecca Danvers
Andrew Brennan, Director of Environmental Affairs for the MBTA, gave a short Green Line Extension presentation at Monday's joint meeting of the MassDOT Board and the MBTA Fiscal and Management Control Board.

Continue reading »
By Amy Swain
Foundation Kitchen has been a successful addition to Somerville since its opening late last year. So successful, in fact, that they just opened a second location. The original location is still at 121 Washington Street, and now just up the block, the second location has opened at 3 Washington. June 30 was the official opening day.

Continue reading »
~Photos by Kevin Dickinson
The City of Somerville and Shape Up Somerville, in partnership with Groundwork Somerville, announced the return of the Somerville Mobile Farmers' Market for its sixth season, beginning on Friday, July 8.
Join The Somerville Homeless Coalition us for their 15th Annual Pig Pickin' Benefit for the Somerville Homeless Coalition. Monday, July 25 (rain date: Monday, August 1), 5:00–9:00 p.m. at Redbones, 55 Chester Street in Davis Square. Pig roast with all the fixings plus beer garden and live music. Pig Pickin' Dinner: $15, pork with 2 sides, biscuit and watermelon.

Continue reading »
By Jim Clark
Police were summoned to a Memorial Rd. location shortly after midnight on July 5 in response to reports of a large group of individuals lighting fireworks, and being extremely loud.
Upon arrival, officers spotted approximately 40 people in the area, and many of them began running down Derby St. after they spotted the police.

Continue reading »
By Yawkee Baseball League
With America's Birthday shortening the schedule of games the week of June 27 – July 3, there was no shortage of pitching performances deserving of POW notoriety. After some deliberation, the award went to Jon Morse of the Somerville Alibrandis.

Continue reading »


*
Just recently I was introduced to garlic scapes. I had heard of them, but wasn't quite sure what they were. I spoke with a farmer who told me they were the flower bud of the garlic plant. The scapes harvest in late June and early July. By harvesting the scapes it promotes the growth of the garlic bulbs.

Continue reading »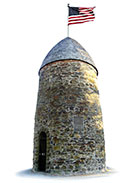 The city's Food and Nutrition Services Department is once again engaged in its annual summer meals for Somerville youth program. Kids under the age of 19 can get free meals at various locations throughout the city from now through August 19.
It's a great way of making sure that the city's youth get the nutritional support they need, regardless of financial or social standing.

Continue reading »
The Somerville Sunsetters are coming to a street near you! The Sunsetters, a traveling youth performance troupe that performs classic show tunes and modern musicals in Somerville neighborhoods throughout July and August.  Performances are held Monday through Thursday evenings, 7:00 to 8:00 p.m. The Sunsetters is led by local entertainment specialist and Somerville Youth Arts Coordinator, Jimmy Del Ponte.