The Arthur D. Healey Elementary School ,  is holding their annual Flatbread Pizza and Plant Sale  Tuesday, May 19, from 5-10 pm.
Continue reading »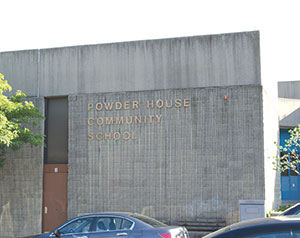 Eight bids for redevelopment of the Powder House Community School site are under review to determine which proposals meet objectives developed by the community and thus which developers will be interviewed by mid-June.
Continue reading »
The Blues Magoos: bringing it all back in style

*
By Jim Clark
The Blues Magoos are too often regarded as relics of the psychedelic era in the popular culture, but for the many fans of the genre who look for gems among the dross, the group is in fact seen as one of the finest practitioners of the form.

Continue reading »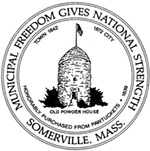 Data suggests "war on rats" including comprehensive dumpster enforcement and uniform rodent-resistant trash bins have reduced the number of rats in Somerville.
Eighteen months after the city launched its comprehensive "war on rats" plan, Somerville is seeing encouraging signs that its policies are working—namely, a significant drop in reported rodent sightings.

Continue reading »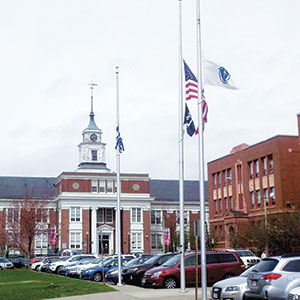 The Veterans' Commission on Monuments, Memorials and Dedications, in cooperation with Mayor Joseph A. Curtatone and the Department of Veterans Services, announce Somerville's first-ever Joint Honor Roll Ceremony, inducting 18 Somerville veterans to the City's Honor Roll. The Ceremony will be held on Sat., May 16 at 11 a.m., in conjunction with national Armed Forces Day.
Continue reading »
Farmers Market brings local produce and community support to Union Square

*
By Haley ED Houseman
This weekend, the Somerville's Union Square Farmers Market opens this weekend, with a wide range of produce and products. Available are local, organic and specialty items: produce and grains, as well as wine, dairy, seafood and poultry.

Continue reading »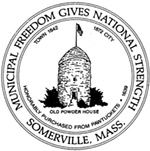 Applications are now available for the second training course of the Somerville Academy for Innovative Leadership (SAIL), the first adaptive leadership training program offered to residents by a U.S. city, Mayor Joseph A. Curtatone announced this week. SAIL is based on The Art and Practice of Public Leadership, an intensive course on adaptive leadership led by leadership expert Dr. Hugh O'Doherty of Harvard University and Cambridge Leadership Associates, which has offered similar training to leading companies, nonprofits and government entities including Google, Microsoft, the U.S. Dept. of Justice and the Knight Foundation. In Somerville, SAIL is offered as a way to encourage and empower more residents to be effective leaders in the community.

By William C. Shelton
(The opinions and views expressed in the commentaries of The Somerville Times belong solely to the authors of those commentaries and do not reflect the views or opinions of The Somerville Times, its staff or publishers)
Six years after her successful campaign to create a national holiday honoring mothers, Anna Jarvis pursued a new goal that would consume the rest of her life—to abolish the holiday.

Continue reading »
By Josie Grove
This Saturday, May 16, hundreds of Somerville musicians will take to their front porches, yards, and driveways for the fifth installment of the Somerville Arts Council's PorchFest. "It's similar to Somerville Open Studios," said Greg Jenkins, director of the Somerville Arts Council. "It's a day of the year for musicians to promote their own work."

Continue reading »
By Donald Norton
The Somerville High School Scholarship Foundation held its annual $10K drawing on Friday, May 8 at the school's culinary arts café.