By Joseph A. Curtatone
(The opinions and views expressed in the commentaries of The Somerville Times belong solely to the authors of those commentaries and do not reflect the views or opinions of The Somerville Times, its staff or publishers)
Panificadora Modelo has been a mainstay in Magoun Square for a number of years, a beloved and locally owned corner bakery that is popular for its Brazilian baked goods, breakfast and coffee. So Brazilian-born owner Joe DeSouza's expansion by opening Modelo's Butcher Market across the street from the bakery two years ago is the exact kind of entrepreneurship we want to encourage and see in our community. Unfortunately, the market didn't achieve the same kind of success as the bakery right away, and in a changing urban real estate market, not every small business owner has the resources to adapt, survive and thrive. We want this kind of investment in our community. That's why the City is offering those resources through a number of City programs we've put in place, which DeSouza took advantage of, which led up to him last week cutting the ribbon on a revamped Modelo's Market & Café with a remodeled interior and a new marketing strategy. It's a story of his determination, but also how the community, via the City, can help our local businesses thrive. You could call this an "it takes a City" story.

Continue reading »
— Photos by Claudia Ferro
In the culmination of their summer theatre camp, Somerville's Project STAR youth presented their 2015 performance See You Again! on Thurs., August 13 at in the West Somerville Neighborhood cafetorium.

Continue reading »
By Jim Clark
A "Black Lives Matter" banner was hung outside of City Hall in Somerville on Wednesday morning.
According to media reports, Mayor Joseph A. Curtatone has been working with Black Lives Matter Cambridge in preparing the banner.

Continue reading »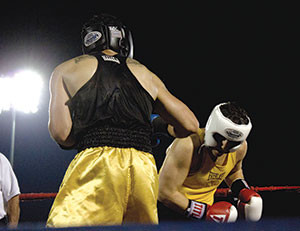 Update from The Somerville Boxing Club: The fight has been moved from Dilboy Stadium to Somerville High School because of a chance of rain. Enter at the atrium at SHS.
The Somerville Boxing Club, the Somerville Recreation Dept., Mayor Curtatone and USA Boxing present Somerville Fight Night, Friday August 21 at Dilboy Stadium.   Enjoy a night of New England's Best Amateur Fighters and support the club and the good work they do for local kids. Tickets are $20 for adults, $10 for youth, and under 12 is free with paid adult admission. For ticket information call 617-764-3326. Doors open at 6:00 p.m., first bout at 7:00 p.m.
By Haley ED Houseman
After the taxi driver strike earlier this month, tensions are rising over the so-called sharing economy app Uber. According to The Boston Globe, at the protest, Cambridge City Councilor Nadeem Mazen argued with some of the protesting drivers after they overheard him remark he uses Uber regularly. "You guys realize the constituency that supports Uber is the majority and you're the minority, right?" the frustrated councilor said. "The state is about to make Uber legal. It's about to make it fully legal, OK? And you guys are about to be in an even worse position."

Continue reading »
By Mariya Manzhos
Last Wednesday night the meeting room of the Somerville Public Library reverberated with laughter and applause. Youth from the area gathered for the Night of Mics, an open mic event, organized by the Center for Teen Empowerment in partnership with the Somerville Library. A series of workshops and events hosted at the library this summer are funded by the Mayor's Office and are aimed to make the library a more appealing place for the local youth.

Continue reading »
It's going to be interesting to see who is attending that fundraiser tonight, Wednesday the 19th, for the mayor over at the Winter Hill Yacht Club in Assembly Square. The individual hosting it is of questionable character with a past that many here in the city don't remember but should. We can't understand how the mayor is allowing this to happen. This person called him delusional, among other things, in his so-called newspaper, while the entire time planned on hosting a fundraiser for Joe. We're going to watch to see what kind of characters show up for this event. We'll keep you posted. Oh, yeah. How can the Yacht Club hold a fundraiser when the land is owned by the state? We were told that it's against policy of the club to hold political fundraisers. Interesting! Well, at least his special DPW photographer won't be on the city payroll, so he can take the pictures in any event.
Continue reading »
By Patrick McDonagh
"This year it got crazy," says Ignite event coordinator Rachel Strutt. "It was so popular from last year we just created a Facebook event page, didn't send out a single press release, and within 24 hours thousands of people had already said they were coming."

Continue reading »
By Jim Clark
While working a traffic patrol detail on Rte. 16 at Dilboy Field last Sunday evening, police officers clocked a passing vehicle traveling in excess of 40 mph in the area's 30 mph zone.
The officers activated their blue lights and siren to stop the vehicle, but it reportedly just kept going south on Rte. 16.

Continue reading »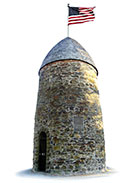 How much do we love summer? It's certain that we all feel varying degrees of enthusiasm for the season. Some may live to revel in the warm sunshine, while others might prefer a cooler climate, even to the extent of pining for snowy picture-postcard scenes straight out of Currier and Ives. One thing's for sure, we could sure do without as much snow as we got last winter.
Continue reading »