By Joe Ruvido
After nearly a decade of rebuffed attempts, cities and towns in Massachusetts will be allowed to set their own default speed limits.
Representative Denise Provost of Somerville successfully submitted an amendment to the Municipal Modernization Bill (H.4565) allowing communities to lower the default speed limit in their jurisdictions, rather than relying on the submission of a home-rule petition for the change.

Continue reading »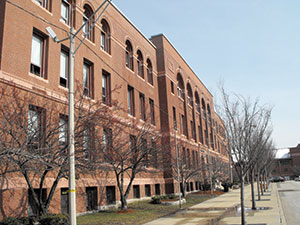 By Louise Carpenter
A new partnership with Enroot (formerly Cambridge Community Services' City Links program) starting in the fall of 2016 will offer a group of Somerville High School English Language Learner (ELL) students a chance to build leadership skills and gain critical life skills through participation in a program designed to "empower immigrant youth to achieve academic, career and personal success through out-of-school experiences."
~Photos by Kevin Dickinson
The latest ArtsUnion event, Ignite, an evening of international eats, fire throwers, roving entertainment and a raucous celebration of global culture took place on Saturday in Union Square.


Continue reading »
By Amy Swain
A special meeting of the Condo Review Board was held last Thursday. Somerville residents as well as interested parties gathered in the conference room of the Visiting Nurses Association. Renters, owners, real estate agents and developers filled the room; any empty space was filled with tension. The subject of the meeting was notification requirements under the Somerville Condominium Conversion ordinance – the argument was, should they enforce it?

Continue reading »
By Jim Clark
A letter addressed to Somerville Mayor Joseph A. Curtatone has warned that a group of concerned individuals are preparing to take legal action if the "Black Lives Matter" banner currently on display on the exterior of City Hall is not removed.
The letter was sent by a man identifying himself as Nader M. Kashani, a 25-year-old student currently residing in Los Angeles, CA.

Continue reading »
This week, Dilboy Stadium on the Alewife is once again hosting the 5th Annual Fight Night at Dilboy, Friday evening, August 19. Doors open at 6:00 p.m. First bout at 7:00 p.m. Tickets are $20 for adults and $10 for youth. Children under 12 are free with a paid adult admission. Tickets can be purchased at the Somerville Boxing Club, 11 Otis Street, or at the door the night of the event. Rain date August 20.

Continue reading »
By Donald Norton
American Legion Post 19 on Highland Avenue recently put up a new banner proclaiming "All Lives Matter" in response to the city's "Black Lives Matter" banner that has been displayed outside City Hall for several months.

Continue reading »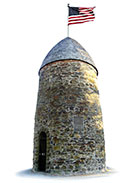 Who can honestly say that they don't have a special place in their heart for warm summer days where lingering in the sun, soaking it in, makes up for all the icy months we suffer through off-season?
Still, there are times when the heat gets a little too intense for our liking and for our health and wellbeing – such as we've experienced this past week or so.

Continue reading »

Eagle Feathers #110 – An Engineering Family

By Bob (Monty) Doherty
Colonel Loammi Baldwin was certainly a father of engineering. He is known as the father of American Civil Engineering for no small reason. He raised five sons who followed him down that chosen path as they tried to emulate their father's accomplishments.

Continue reading »
(The opinions and views expressed in the commentaries and letters to the Editor of The Somerville Times belong solely to the authors and do not reflect the views or opinions of The Somerville Times, its staff or publishers)
To the Editor:
Each day I go to my office, I drive through East Cambridge and East Somerville. Both neighborhoods have changed, in some ways quite dramatically. East Cambridge has grown into a hotspot for new economy businesses and life sciences, and there has been an enormous increase in new apartment units. East Somerville's Lower Broadway boasts one of the most eclectic, funky areas in all of Greater Boston. And yet, both neighborhoods retain a welcoming, familiar feel.

Continue reading »