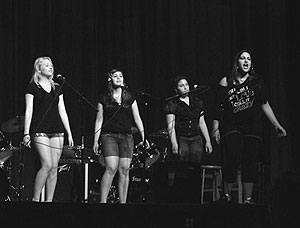 Somerville Youth Arts Coordinator, Jimmy Del Ponte, announces the return of the popular Somerville Rocks! youth talent show for 2016.
Somerville Rocks! is an opportunity for Somerville youth, ages 12 and older, to polish performance art and talents with twice-weekly rehearsals with performer and musician Jimmy Del Ponte. Whether you're in a band, a solo singer, a comedian, or you have any other talent you want to showcase to your peers, this program is for you. Auditions will be held on Monday, May 2, at 2:45 p.m. in the Somerville High School Band Classroom, located on the first floor of SHS (opposite the school library). The final show will be held on Friday, May 20 in the SHS Auditorium. Participation is free.  For more information, contact Jimmy Del Ponte at Jdelponte@somervillema.gov, or 617-625-6600 ext. 2616.

Continue reading »

Save the date: The City of Somerville, and the Somerville by Design team, in cooperation with Gehl Architects, are relaunching the Davis Sq. Somerville by Design process on Wednesday, April 27. A kickoff meeting will be held at 6:00 p.m. at the First Church Somerville UCC, at 89 College Ave., to review major topics that came out of the Open House: building heights, cooperative management, and the public realm. For more information, visit www.somervillebydesign.com.

Continue reading »

Mayor Joseph A. Curtatone invites residents to the Spring 2016 ResiStat Community Meetings, a twice-yearly effort to share the latest City news and neighborhood updates directly with residents and gather their feedback. ResiStat is more than a great way to get an overview of what's happening specifically in your neighborhood as well as citywide. The social time before and after the meetings also offer an easy opportunity to talk one-on-one to the Mayor, your Aldermen, and City staff and police—and to connect with your neighbors. (there is pizza served and kid-friendly, healthy snacks to make it more fun to come and chat.)

Continue reading »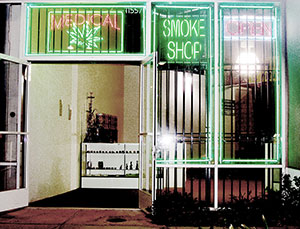 By Charles Lane
Now that medical marijuana is legal in Massachusetts, the City of Somerville has established a Medical Marijuana Treatment Facility Advisory Committee, which includes representatives from the city's Department of Health and Human Services, the Planning Department, and the Police Department.
~Photos by Claudia Ferro
The 3rd Annual Band Festival took place last Wednesday from 1:00–2:30 p.m. at East Somerville Community School. Bands from all the Somerville Public Schools got together to perform. Presented by Richard Saunders, Director of Music, Somerville Public Schools and Somerville Public Schools Superintendent, Mary Skipper.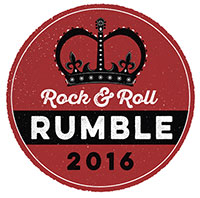 2016 Rumble Finals happen Friday night at ONCE Ballroom, with Worshipper + Weakened Friends + wildcard usLights facing off in what will surely be a night of rock & roll revelry. Special guest band Scissorfight power up a new mountain metal machine after 10 years in exile.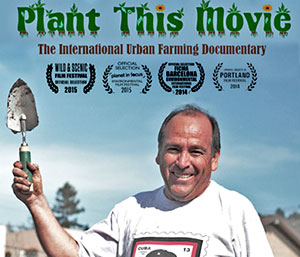 Join the Somerville Community Growing Center in celebrating Earth Day on Friday with outdoor films and on Sunday for picnic fun.
Friday April 22, Outdoor Film Screening Plant this Movie and Soil Carbon Cowboys co-sponsored by Somerville Climate Action, SCATV & Fossil Free Somerville

By Mayor Joseph A. Curtatone
(The opinions and views expressed in the commentaries and letters to the Editor of The Somerville Times belong solely to the authors and do not reflect the views or opinions of The Somerville Times, its staff or publishers)
A world without art is madness. Fortunately Somerville has a thriving arts community that breathes vitality and sanity into our city. But if we don't plan an arts and maker community into our future, we risk losing it. It can be difficult for artists to find the space they need in a small, in-demand city. That's why we wrote incentives to support the arts and maker communities right into our proposed zoning code. Think of it as a very dull way to do something exciting—and critical.

Continue reading »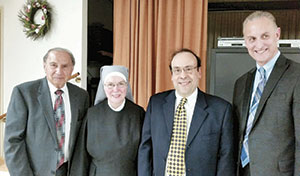 This past Saturday night the Little Sisters of the Poor held their annual dinner fundraiser at the home. A large crowd again over 300 attended. Pictured here (L to R): Gene Brune, Mother Superior, Maureen, Alderman at Large Bill White and Ward 3 Alderman Bob McWatters.
~Photos by Claudia Ferro
On Saturday, April 16, more than 300 youth attended the 10th Annual Somerville Youth Peace Conference at the East Somerville Community School.