By Amy Swain
July 16 saw throngs of Massachusetts residents gathered at the State House in Boston in support of several bills pertaining to achieving higher mental health standards, especially regarding addiction.
At 11 o'clock, on the third floor of the State House, the Addiction Free Futures Project was launched. The project is aimed at expanding the use of Screening, Brief Intervention, and Referral to Treatment (SBIRT).

Continue reading »
By Donald Norton
Last week the Ward 3 Alderman Bob McWatters gave a dinner party for the residents of Warren Avenue building. About 70 to 80 residents were in attendance.

Continue reading »
By Jim Clark
Police responded to a report of a dispute with a bartender at Sally O'Brien's bar on Somerville Ave. last Wednesday around closing time.

Continue reading »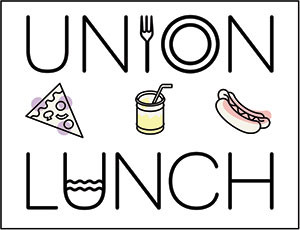 Each Friday all summer long, enjoy lunch specials from neighborhood restaurants, live music from local bands, and cool happenings from your favorite Union Square shops and friends. Bring your friends, your coworkers, your kids, and meet us for lunch!
Continue reading »

By Joseph A. Curtatone
(The opinions and views expressed in the commentaries of The Somerville Times belong solely to the authors of those commentaries and do not reflect the views or opinions of The Somerville Times, its staff or publishers)
The people of Somerville embody hard-working persistence. That is as true today as it was when I was growing up on Prospect Hill, among immigrants from around the world who came to our shores seeking a better life for their families, and opportunity. The difference today is that we have a shared set of hopes and dreams, codified in our comprehensive plan, SomerVision. That plan, created after two years of intensive community input, plan asks not what we want to build, but who we want to be. We want to be a vibrant, diverse, regional employment center that's walkable, bikeable, and transit-accessible. In short: we want to create more opportunity for our residents, but it's not just enough to bring more jobs to Somerville. We have to help our residents so they can advantage of these new opportunities. That's why last week I, state Rep. Christine Barber, and Meridith Levy of the Somerville Community Corporation spoke before the state Legislature on our home rule petition to create a new Somerville Municipal Job Creation and Retention Trust.

Continue reading »
By Jim Clark
A police officer who was parked at the Somerville Ave. Target store parking lot was flagged down by store loss prevention personnel as they chased suspected shoplifters as they attempted to flee the scene.

Continue reading »
— Photos by Claudia Ferro
The Somerville Arts Council presented ArtBeat: Loops this past weekend, to the delight of both patrons of the arts and of…well, loops.
Fun, games, art exhibitions, music, etc., all played out to this year's theme – loops, a celebration of all things circular, reciprocal, and returnable.
Participants brushed back the damp weather and jumped right in on the fun.
By Jim Clark
The Somerville Board of Aldermen took into consideration a number of issues dealing with the further development and management of the Community Path Extension at the Board's regular meeting on July 9.

Continue reading »
By Oliver Bok
Bill White, Alderman at Large and president of the Board of Aldermen, has seen a lot of change come to Somerville since he graduated from Somerville High in the seventies.
"When I was in high school, if you had told somebody that a house in West Somerville would sell for $1.7 million…" His voice trailed off. "Nobody would have thought of that, okay?"

Continue reading »
Save the date, Saturday October 17 at the Holiday Inn when the SHS Scholarship Foundation will be celebrating its 25th Anniversary. For updates go to their Facebook page.
Continue reading »