By Joseph A. Curtatone
(The opinions and views expressed in the commentaries and letters to the Editor of The Somerville Times belong solely to the authors and do not reflect the views or opinions of The Somerville Times, its staff or publishers)
When President Lincoln stood in Gettysburg and said our government is "of the people, by the people, and for the people," he probably didn't realize we'd still be holding onto his words today. Nor could he have imagined all the ways we put the "by the people" part into action now. Whether you tweet, email or take part in a Facebook live Town Hall, the options for ways to tell your government what you want continue to grow. But there's an old-fashioned opportunity that – despite being easy and highly effective – many overlook: joining a local Board or Commission. So consider this my invitation to you, the people: consider joining one of our boards, commissions, working groups, or task forces.
Continue reading »
~Photos by Bobbie Toner
The 2017 Somerville Parks & Recreation Fair took place on Saturday, March 11, at the Somerville High School Gymnasium. A fun-filled day of activities for all ages, participants learned about all that Parks & Recreation has to offer. For more information visit www.somervillerec.com.
By International Association of Machinists & Aerospace Workers (IAM&AW) Local 264
(The opinions and views expressed in the commentaries and letters to the Editor of The Somerville Times belong solely to the authors and do not reflect the views or opinions of The Somerville Times, its staff or publishers)
A large crowd descended on MBTA headquarters in downtown Boston on Monday as transit mechanics rallied with allies to defend taxpayers, workers, and riders against the latest MBTA privatization scheme.
The MBTA mechanics were joined by community allies and elected leaders, including State Senator Marc Pacheco and State Representatives Mike Connolly and Michelle DuBois (each of whom spoke), and multiple rider coalitions. All in attendance were united in opposing new for-profit privatization aimed at outsourcing core MBTA bus maintenance services.
Continue reading »
By Joe Ruvido
In their regular meeting last week the Somerville Board of Aldermen discussed medical marijuana taxes and city elections.
The Somerville licensing commission has already approved two licenses for medical marijuana dispensaries in Davis Square and is poised to issue a third for a dispensary in Union Square.
Continue reading »
By Jim Clark
The City of Somerville Board of Aldermen issued a citation at its most recent regular meeting on March 9 commending the Elections Department on its outstanding execution of early voting in last November's Presidential election.
Speaking as sponsor for the citation, Ward 3 Alderman Robert McWatters told the Board in remarks preceding the awarding of the citation, "As this Board is familiar with, for the first time in our state's history we had an early voting and I just want to commend the Elections Department on a fabulous operation. As we want to do on this Board, we recognize all our city employees, especially our police and fire who are with us here tonight."
Continue reading »
Happy St. Patrick's Day, also known as Evacuation Day here in the Greater Boston area. We hope everyone has a great holiday and have a great time with all the celebrations going on in and around Boston. Here in Somerville we hear through the rumor mill that Liam at Sally O'Brien's will be making sure that everyone who shows up Friday night will feel the Irish spirit and pride. We know that other well-known Irish pub's here in the city will also be celebrating, so enjoy. But we're going to Sally O'Brien's because everyone knows your name and it's all family.
Continue reading »


*
Although the orange season runs from November through the spring, February through April are the peak months for navel oranges in the United States. During this time period is when I shop for these particularly sweet, and juicy treats to make orange marmalade. I always pick up extra so I can make one of my favorite salads. I hope you enjoy this as much as I do. This is a vegetarian/vegan dish. Serves 3-4 people.
Continue reading »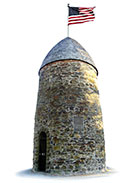 It's a tradition that most of us have a lot of fun with. Whether one is of Irish lineage or not, St. Patrick's Day stands for a recognition of Irish and Irish American culture, and in many ways its resulting fusion.
The religious origins of the day have, for some, been obscured and often all but forgotten in favor of the prominent displays of the color green, eating and drinking, and numerous parades. The day has been celebrated on the North American continent since before the American Revolution, and is actually an official holiday in neighboring Suffolk County. Ask any of our Boston brethren and they would – to a single soul – be aware of this fact.
Continue reading »