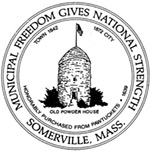 Somerville Assessor's Office to Release FY15 Property Assessments Early and to Host Evening Mobile Office Hours for Property Owners
As a courtesy to our property owners, The City of Somerville Board of Assessors is making fiscal year (FY) 2015 assessments available early and holding evening mobile office hours to answer property owner's questions. Usually, property owners receive notice of their new assessed values in their third quarter tax bill in late December/early January. This year, to allow residents and property owners additional time to review their new values and request changes, the new values, which have been approved by the State Department of Revenue, are being made available as of Wednesday, Nov. 19. As always, formal appeals will be accepted, this year from Jan. 2 to Feb. 2, 2015. This year for the first time, owners may also request changes during an additional three-week period from Nov. 19 to Dec. 9, 2014.

Continue reading »
By Rebecca Danvers
It's hard to believe that Vernon Street Open Studios has been a Somerville institution for 40 years, but it has and a celebration is set for the next few weeks that will shine a light on this dynamic center of creativity.
A special exhibit highlighting Vernon Street will be in place at the Somerville Museum through mid-December, featuring the works of the studio's artists, past and present.

Continue reading »
By Jim Clark
Police were dispatched to the Stop and Shop store on McGrath Hwy. in response to a report of a shoplifter who was unable to furnish identification for the store's loss prevention personnel.


Continue reading »

By Joseph A. Curtatone
(The opinions and views expressed in the commentaries of The Somerville Times belong solely to the authors of those commentaries and do not reflect the views or opinions of The Somerville Times, its staff or publishers)
We learned some great news this week, as software company SmartBear announced that it will be the first tenant in Assembly Row's Class A office building, following Partners HealthCare's announcement that it will build a new office building in Somerville's newest neighborhood. In choosing Somerville, SmartBear's CEO specifically cited public transit options, moving closer to other technology companies in the urban core, and amenities that tech workers seek—the culture, art, food scene and more that make Somerville attractive. The company's move is an important indicator that the years of community planning we've done around smart, transit-oriented development, are building a stronger local economy for all our businesses, expanding our tax base and bringing high-quality jobs to Somerville. And we've done all this by staying true to ourselves and leaning on our strengths.

Continue reading »
— Photos by Bobbie Toner
Milk Row Cemetery opened to celebrate Veterans Day. The following was read at the wreath presentation at Civil War Soldiers Monument, Milk Row Cemetery:

Continue reading »
By Jim Clark
Mayor Joseph A. Curtatone has long been a proponent of making Somerville the most bikeable, walkable and transit-accessible community in the nation. His goal appeared to take a major leap forward recently when the city was dubbed first among northeast cities in bicycle commuting and fifth in the nation overall regardless of population, according to the League of American Bicyclists' annual report on bike commuting.

Continue reading »
Join The Chaille Family of Green and Yellow Cab for the 8th Annual fundraiser for senior transportation: The Family of "Edith Chaille Memorial Transportation Fund" coming up on November 17, from 6 to 10 p.m. at the Holiday Inn here in Somerville. The Somerville Council on Aging and Somerville Elders Services are jointly hosting the fundraiser. A buffet, DJ, live and silent auctions will be available for all. This is a great cause in honor of Edith Chaille given by the family to help the elderly here in the city to have free transportation. If you'd like to donate or have any questions please contact Director Karen Tamagna at ktamagna@comcast.net.
Continue reading »
By Tom Bannister
This past September, Somerville Youth Football's freshman team (Grades 3 and 4) coached by Kevin Prophete, kicked off their 2014 season with a great start.
The high powered offense led by (Quarterback) Darnell Pierre, (Full backs) Calvin Pierre and Jamal Carter, (Tail backs) Jayden Prophete and Jassad Fenton, (Receivers) James Kalogeropoulos and Austin Pereira had no trouble finding the end zone. Of course, none of that would have been possible without the huge push from the guys up front.

Continue reading »
By Rebecca Danvers
The Statewide Farmer's Markets Tour 2014 made a stop at the Davis Square Farmers' Market on Wednesday, November 5.
The tour aims to promote Massachusetts' farmers markets and raise awareness about healthy eating options for low-income residents across the Commonwealth. Farmers markets provide families and individuals who may not otherwise have access with an opportunity to purchase nutritious food SNAP/EBT benefits.

Continue reading »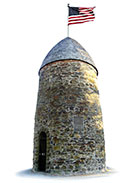 There are few, if any, of us who don't look fondly back to our childhood days and the fun we used to have riding our bikes to school and back home, or out on adventures through undiscovered territories, and so on.
For many, these pleasures extended far into adulthood as well. And for certain others, cycling serves as a pleasurable and healthy alternative means of transportation on a regular basis.

Continue reading »