George Dilboy Post No. 529
Veterans of Foreign Wars of the United States
371 Summer Street
West Somerville, MA 02144
Tel: 617-666-8794
The George Dilboy VFW Post #529 would like to thank the following businesses, organizations, and individuals that supported the 240th Marine Corps Birthday fundraiser for Toys for Tots:
Glass and Mirror Inc
Porter Square Veterinarian
Jim Hogan
George Doherty's Funeral Services
Billy Endicott
Mike's Food & Spirits

Continue reading »
By Sal Ghamo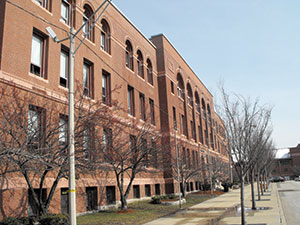 On January 28 The Somerville Board of Alderman addressed recent developments concerning the process of potentially building and renovating a new high school. The ResiStat staff, who are responsible for engagement between city government and residents, recently met with a freshman designated by the mayor's office to join The Somerville High School Building Committee as a voting member.

Continue reading »
By Margaux Maxwell
The far-reaching and nearby experiences of local artists are on display in pen and ink at the Somerville Sketchbook Show.

Continue reading »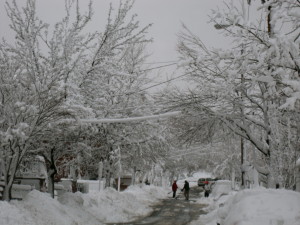 The City of Somerville's snow emergency will end, and normal parking rules will go back into effect, tonight at 9 p.m., Friday, Feb. 5. Here's some important information to help you avoid being ticketed and to be a good neighbor.

'Villens United by Chris Haskell
This Sunday kicks off the 50th NFL championship and all over the country friends and family will get together to enjoy the game. Despite the absence of the Patriots, many of you will be cheering for The Panthers to spoil Peyton Manning's last hoorah.  House parties are the traditional way to spend this unofficial American holiday; but if you'd rather not spend the day sandwiched between six other people on the couch and wiping Cheetos crumbs off your favorite jersey, then why not hit up the local pub? Save yourself the hassle of hosting this year and head out to your favorite bar with the largest, flattest screen. This week I'm giving you my top 3 spots in Somerville to watch The Big Game this Sunday.

Continue reading »
During Friday's snow storm a tree fell on Summer Street, damaging at least one parked car and a truck.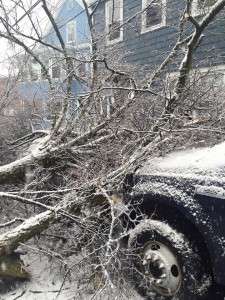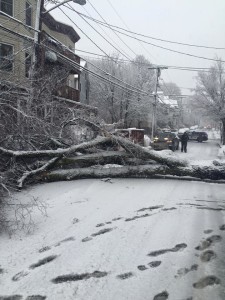 Part 2:  The Diaspora

*

(The opinions and views expressed in the commentaries and letters to the Editor of The Somerville Times belong solely to the authors and do not reflect the views or opinions of The Somerville Times, its staff or publishers)
From the late 19th Century onward, developers sought to build on every available parcel of Somerville land. More often than not, city officials accommodated them.
Combining this with the attractions of affordable housing, ethnic enclaves, and a thriving industrial economy made Somerville the most densely populated American city at the middle of the 20th Century.

Continue reading »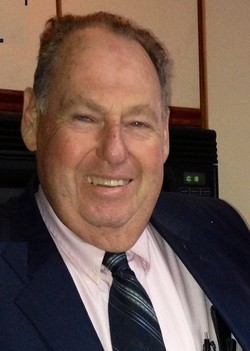 Paul A. DiPasquale– Of Somerville February 4, 2016. Boston College Graduate Class of 1961. Beloved husband of Julia (Tarpey) DiPasquale. Loving father of Patricia DiPasquale, Pamela DiPasquale and her husband Daniel Bracken, Julie Jasper and her husband Robert, Maryanne DiPasquale and Karen DiPasquale. Brother of Robert G. DiPasquale, Edward DiPasquale and his wife Jean, Mary Lou Driscoll and her husband William and the late Dr. Pasquale DiPasquale Jr., Rev. Ralph DiPasquale, OFM and Leonard DiPasquale. Brother in law of Eileen and Francis Bakey, John and Mary Tarpey, Michael Tarpey and Debra Sousa. Cherished grandfather of Brier and Baird Bracken. Also survived by many nieces and nephews.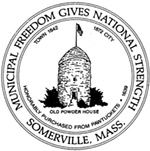 All cars must be moved by 4 a.m. to avoid ticketing and towing. Somerville Public Schools closed Friday.
In accordance with the city's Snow Emergency Procedures, Mayor Joseph A. Curtatone has declared a snow emergency for the City of Somerville to go into effect at 12 a.m. on Fri., Feb. 5 (midnight on Thurs., Feb. 4).  During snow emergencies, parking is allowed on the odd-numbered side of the street only (unless otherwise posted). Cars not moved by 4 a.m. Fri. morning will be subject to ticketing and towing. Residents unable to find a parking space on the odd-numbered side of the street may park in any municipal or school parking lot for the duration of the emergency. Full snow emergency and snow removal policies may be found on the City's website at www.somervillema.gov/snow.

Continue reading »