By Jim Clark
The City of Somerville's Board of Aldermen once again took a look at the issue of rodent control at their latest meeting, this time examining the possibilities of increasing penalties and fines for those who do not follow established guidelines in the ongoing battle against rodent infestation.
Continue reading »
By Kalina Newman
On December 2 and 3, Somerville residents were allowed exclusive access into Vernon Street Studios for its semiannual "Open Studios" celebration. Sponsored by Artscope Magazine, during the six-hour event visitors were allowed into almost all of the workspaces and had the opportunity to both interact and purchase artwork directly from the artists. According to the Vernon Street website, the event allows the public to "learn about the creative process … and discover new talent."
Continue reading »
The Next Wave and Full Circle Alternative schools' 22nd Annual Tree Lot Fundraiser is being held at a new location this year, at the Edgerly Building on the corner of Cross Street and Bonair Street. All proceeds will go to supporting student scholarships, trips and behavioral management programs. The lot is operated entirely by teachers and students, who volunteer their time on evenings and weekends during the busy holiday season. The trees and decorative wreaths are being sold from now to December 18 between 4:00 and 8:00 p.m. during the week and 10:00 a.m. to 8:00 p.m. on the weekends.
Continue reading »
By Tom Bannister
On Monday night at the Mt. Vernon Restaurant, both The Norton Group Real Estate and The Somerville Times had their second annual joint Christmas/holiday dinner party. Approximately 30 individuals associated with both companies enjoyed a great night of good fun and celebration together. Gifts were presented to all who attended. It was a great night. If you are looking for a great place for a holiday party, it's hard to beat the Mt. Vernon. The food was excellent and the desert was the talk of the night – well, except for the speech by the host. 2017 was a good year, by comparison, and hopefully 2018 will be another one.
~Photos by Claudia Ferro
By Tom Bannister
On December 5, Somerville Attorney Philip Privitera and Former Executive Director of the Schools for Children, Inc., Theodore Wilson, visited the East Somerville Community School. They were welcomed by Principal Dr. Holly Hatch and School Counselors Jean Devanthry and Carlie Calioro, and then, introduced to three seventh graders named Ana, Douglas and Zia.
Continue reading »


*
Deano's Pasta has been in operation in Somerville since 1947. They produce many types of all natural pasta and multiple sauces without using GMO's. The pasta is produced in small batches and are hand packed. Please visit their website for all the different shapes and almost endless combinations of flavors available.
Continue reading »
Somerville resident Martin Hopkins had the exterior of his Beacon St. apartment and his truck parked out front spray painted with anti-President Trump messages over the weekend.
Hopkins has a "Make America Great Again 2016" poster in his window, and it is assumed that this provided the impetus for the act of vandalism.
Continue reading »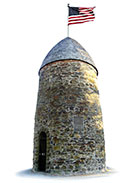 The shopping is well underway, and all the presents should be wrapped on time. And once the plans for the big day have been made, don't forget to slow down, relax and enjoy the holiday season and all the finer things that come with it.
Being with family, friends and loved ones and sharing warmth of the occasion is unquestionably at or near the top of the list of things we like most at this time of year. It's especially gratifying in a city as fun and heartwarming to be in as ours.
Continue reading »


*
I am not surprised that poet Wendy Drexler is a cavity-nest monitor for the Massachusetts Audubon Society. I am not quite sure what that is, but I imagine she spends a lot of time in nature – watching and observing – all fodder for this wonderfully observed collection, Before There Was Before.
Continue reading »