Prix Fixe dinner menus, specialty "Fluff" menu items and cocktails, discounts available at participating businesses. Check www.somervillema.gov/Somerville175 for full list.
As part of Somerville's year-long celebration of its 175th Anniversary, we are honoring our city's "foodie" culture and showcasing the wonderfully diverse and delicious cuisines.
Continue reading »

By Tom Bannister
The How To Fix The World Festival brings together art and activism to consider ways we can improve our communities and the larger world. The free event will be presented by the Somerville Arts Council in the city's Union Square from noon to 4:00 p.m. on Sunday, June 18 (rain date, July 8).
Continue reading »
~Photos by Claudia Ferro
Ms. Fothergill's 4th grade class at East Somerville Community School recently wrote poems and decorated t-shirts to honor the memory of late teen poet and peace activist, Mattie J.T. Stepanek. To learn more about Mattie J. T Stepanek go online to http://www.mattieonline.com/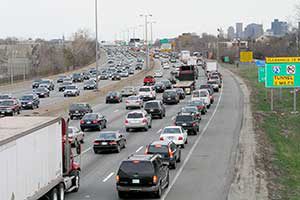 On Saturday, June 17, 2:00–4:00 p.m., at the East Somerville Community School Auditorium, 50 Cross Street (use Cross Street entrance), hear from well informed and dynamic speakers: Kevin Lane, Research Associate and Faculty in the Department of Environmental Health at Boston University School of Public Health will share research on how traffic pollution can affect Heart Health.
Continue reading »

This month the Somerville Arts Council presents Dancing in the Streets. Dating back to its SomervilleStruts dance showcase in 2004, they have always thought the region should know about our city's amazing dance community. Rather than showcasing these talented local dance troupes in a traditional venue, they were invited to perform in outdoor locations.
Continue reading »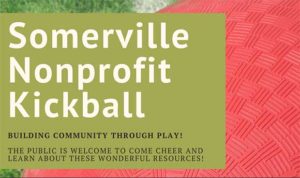 Important Update:
Somerville Nonprofit Kickball Game is moved to Nunziato Field ​at 7​ ​Putnam Street ​and no at longer Trum Field.
The 1st Somerville Non-profit Kickball Game is being moved to this Thursday, June 15, 4:00 p.m. at Trum Field.
The public is welcome to come cheer!
What do you get when you combine dozens of Somerville-based community organizations plus a baseball field and a kickball? One heck of an entertaining spectacle!
Continue reading »

By Joseph A. Curtatone
(The opinions and views expressed in the commentaries and letters to the Editor of The Somerville Times belong solely to the authors and do not reflect the views or opinions of The Somerville Times, its staff or publishers)
Recently President Trump announced he will withdraw the United States from the Paris Climate Accord. His decision didn't go over well. As it turns out, when you set in motion the potential reversal of decades of progress on climate change, people all across our huge planet – like world leaders, business executives, scientists, everyday citizens, and the Pope – will express their dismay.  Count me among the exasperated, and I've heard from many of you that you feel that way too. President Trump's choice to make America a climate pariah – one of only three countries worldwide to reject the accord – is shortsighted, irresponsible, and outright bad for all of us. The question now is what can we each do to counter this step backward? Well, I have a few local options for you.
Continue reading »