By Louise Carpenter
Staffers from Somerville-Cambridge Elder Services (SCES) are running to help local pets this month, and are seeking the public's support through donations.
The SCES runners are participating in the first annual Kitty Connection Blur of Fur 5K on June 26. The SCES SeniorPet program is a partner of Kitty Connection, and the runners are seeking donations to help local older adults cover veterinary expenses.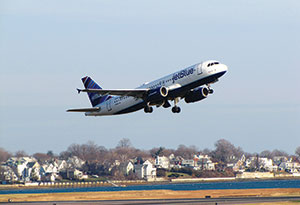 The City of Somerville is pleased that in spring 2013, Boston Logan International Airport implemented a new departure procedure for one of its runways that should decrease aircraft noise pollution over parts of the city, but urges residents to continue reporting aircraft noise to compel the Federal Aviation Administration and Massport's adoption of further alternative operations at Logan Airport that would provide relief to all of Somerville.

Continue reading »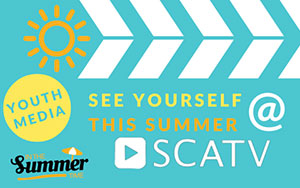 Registration is now open for SCATV Youth Media Summer Classes. All registration can be done online at scatvsomerville.org/youth. There you will find short descriptions of their summer programming, as well as a link to register. Please note that they still have a number of scholarship slots available, so financial need is not a barrier For more info contact: Heather McCormack at hmack@scatvsomerville.org.

Continue reading »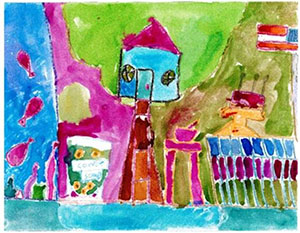 Marlee Thrasher, a first grade student at the East Somerville Community School, was selected as the Grand Prize winner for the 2016 "My Ideal School" contest held by the Massachusetts School Building Authority (MSBA). Marlee and 9 other regional contest winners from throughout the Commonwealth were recognized by State Treasurer Deb Goldberg, Chair of the MSBA and Maureen Valente, MSBA Chief Executive Officer, at a special ceremony held at the Massachusetts State House. As the Grand Prize winner of the 10th annual "My Ideal School" contest, Marlee also received a $200 Savings Bond from Santander Bank. Her winning entry will appear on the cover of the 2016 MSBA Annual Report.

Continue reading »

By Tom Bannister
Don't recycle it, FIX it. Don't buy a new one, make your old one better!
Repairing things helps the environment, is more economical, and teaches engineering to adults and kids. Blenders, cell phones, toasters, bikes, art objects, clothes, rice cookers, vacuums, laptops…how many items in your home need repair? At the Fixer Fair attendees can bring things that need repairing and learn how to repair them or find someone who can. Local businesses that repair items can promote themselves and perform on-site repairs. We'll have workshops about how to take apart, maintain and repair things. What do an auto mechanic, a computer technician and a tailor all have in common? They FIX things, and they can help you fix things too.

Continue reading »

By William C. Shelton
(The opinions and views expressed in the commentaries and letters to the Editor of The Somerville Times belong solely to the authors and do not reflect the views or opinions of The Somerville Times, its staff or publishers)
Recent events have increased the urgency for crafting a Union Square Community Benefits Agreement while changing conditions that will shape its design and implementation.

Continue reading »

If you've visited the City of Somerville's website you may have noticed that it's, well, a little out of date. We did too, and city staff, contractors, and resident volunteers have been hard at work designing and building a modern, responsive, accessible and user-centered website.
This Friday is Bunker Hill Day and City offices will be closed for the holiday. Trash and recycling collection will remain on a normal schedule. There will NOT be street sweeping on Friday, June 17.
Parking meters will NOT be in effect on Friday, June 17.
By Jim Clark
A Somerville Police officer working a paid detail at Samba Bar & Grille on Somerville Ave. last Saturday night was alerted to the actions of an unruly customer who was allegedly bothering other patrons and begging for drinks after she had been told by staff there that they would serve her no more alcohol.

Continue reading »

By Joseph A. Curtatone
(The opinions and views expressed in the commentaries and letters to the Editor of The Somerville Times belong solely to the authors and do not reflect the views or opinions of The Somerville Times, its staff or publishers)
We use lots of state-of-the-art tools to prepare our municipal budget every year, but we still rely on old-school methods – especially our ears. Our proposed Fiscal Year 2017 spending plan, which I submitted to the Board of Aldermen on June 7, reflects the role that your voice played in drafting it.

Continue reading »